Year R
Pembroke and Edinburgh
Stay and Share for all Reception parents/carers - every Tuesday from 8.40 to 9.00 am!
Term 3
Week 2
Happy second week back everybody! We're all settled back in now after the Christmas holidays and lots of learning has been taking place. We've been checking up on our phonics learning this week before starting to learn our new digraphs ai and igh next week! We've been writing words and captions using our digraphs th, sh, ch and ng! We've been linking our literacy learning into The Three Billy Goats Gruff story, re-enacting the story in the home corner, the tuff spots and even in PE! Miss Milward taught us the story using actions to help us remember the sequence of events.
In maths we have been practising our number formation; we have learnt rhymes such as 'half a heart says I love you, draw a line now you've made number two!' This has been helping us with writing our number sentences!
Our theme this term is Cold Conditions, we have been looking at seasonal change and cold climates such as the Artic! We're going to be thinking about the different things we see in colder climates and conditions.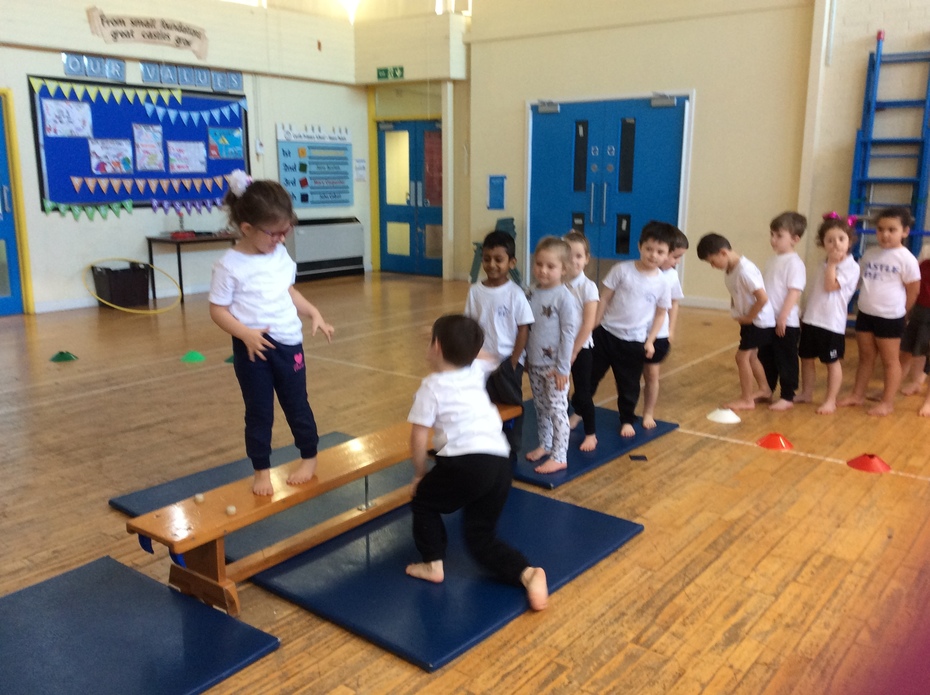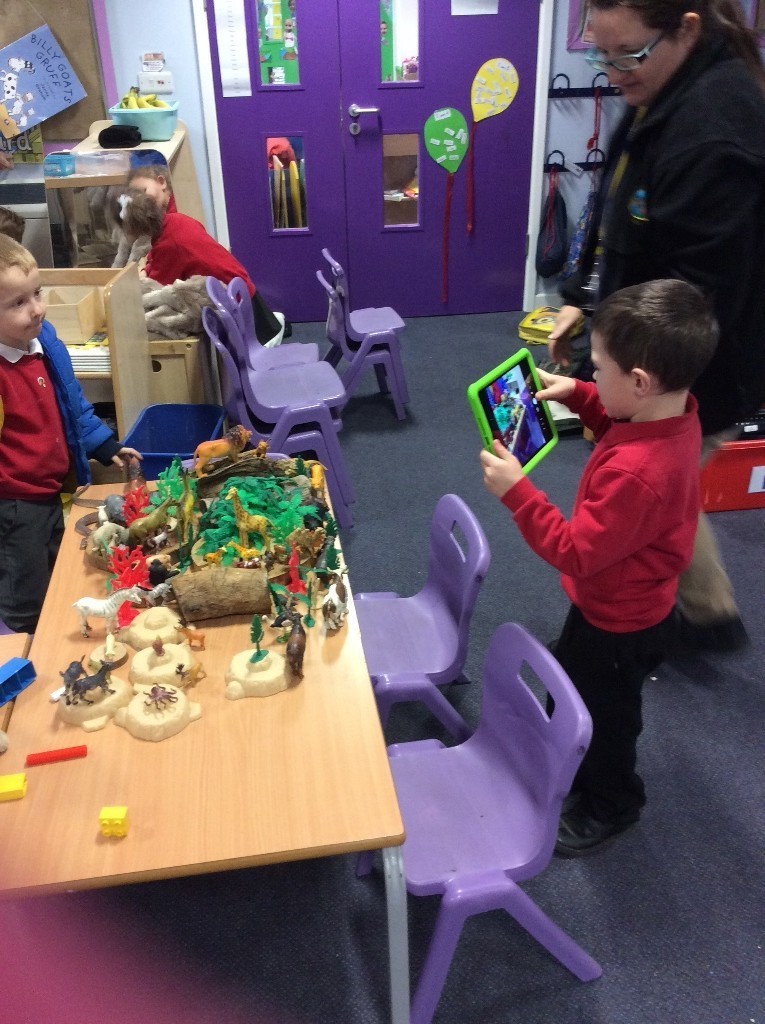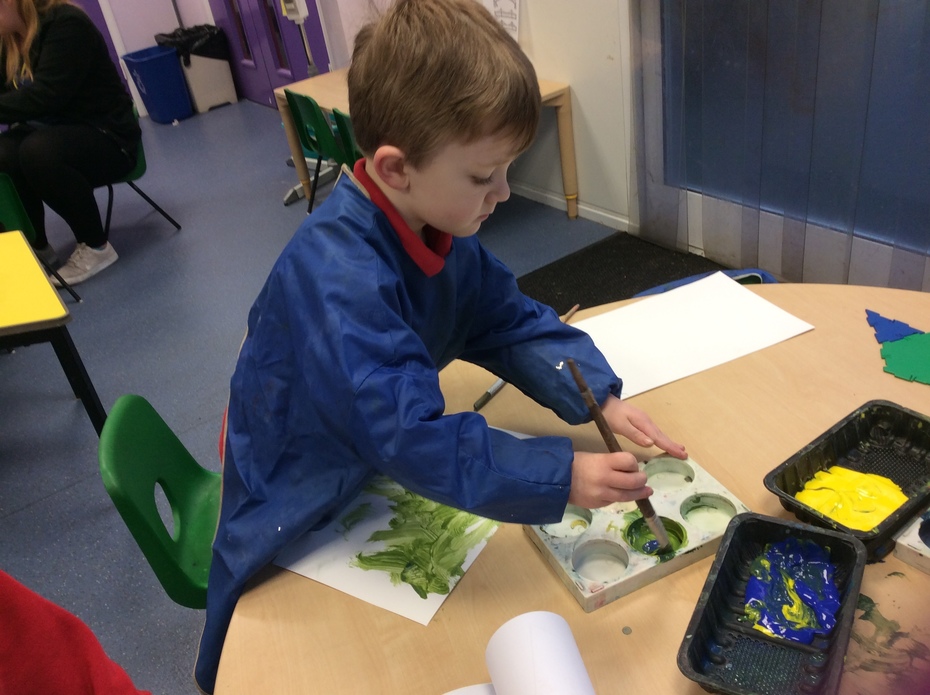 Week 1
Welcome back to school everyone! It's nice to see everyone back with a smile and a positive attitude! We've spent some time getting back into the swing of routines and have enjoyed blowing around in Storm Eleanor!
In phonics we have been revisiting the sounds we have learnt so far and applying them to our writing. We've discussed our Christmas holidays and have written thank you cards to Father Christmas for our presents.
In maths we have been focusing on number formation and recognition. We have met the Mr and Mrs numbers and have learnt the rhymes for the formation which is really helping us!
We read the story of The Three Billy Goats Gruff this week. Next week we will be creating story maps and using story making actions to tell the story to each other.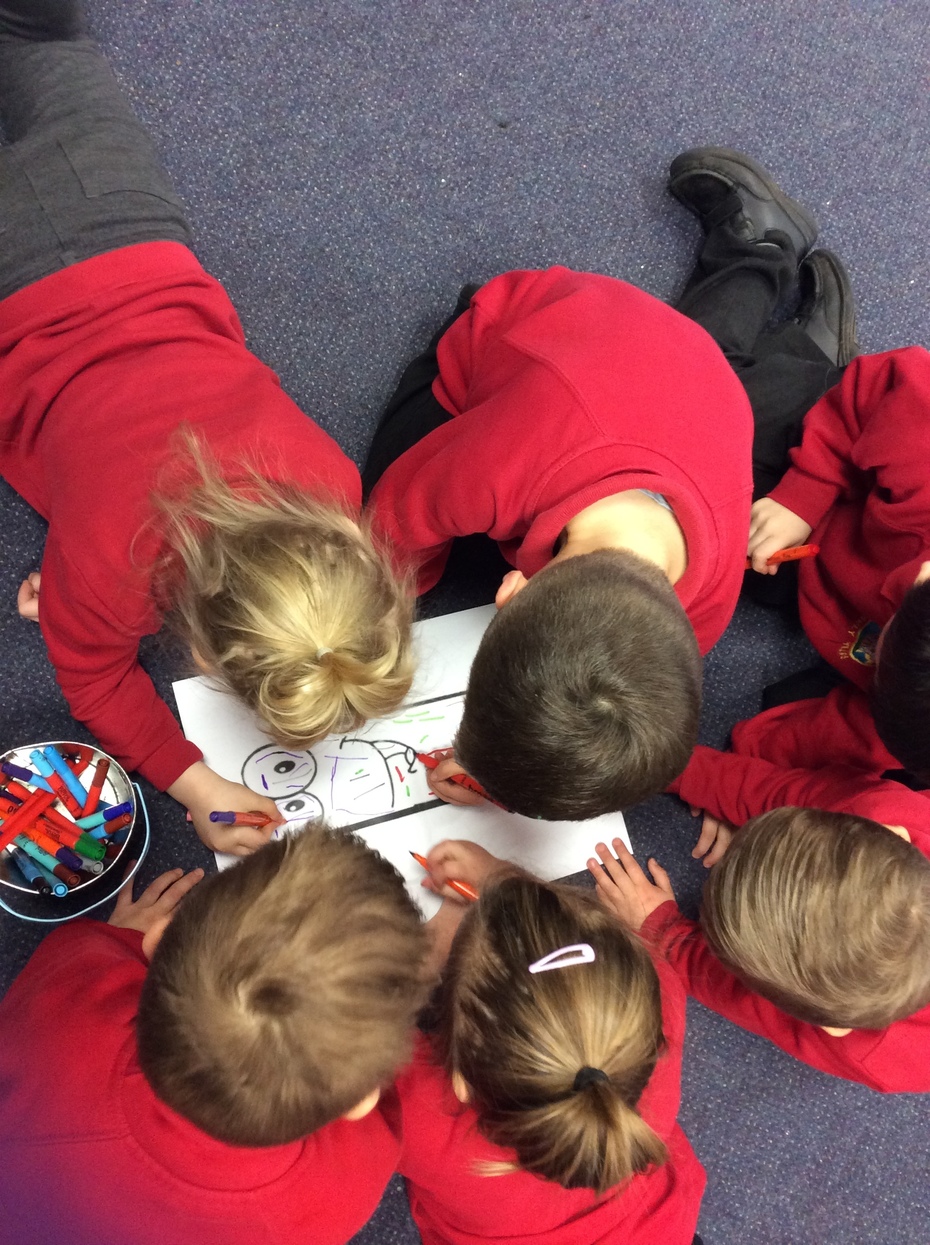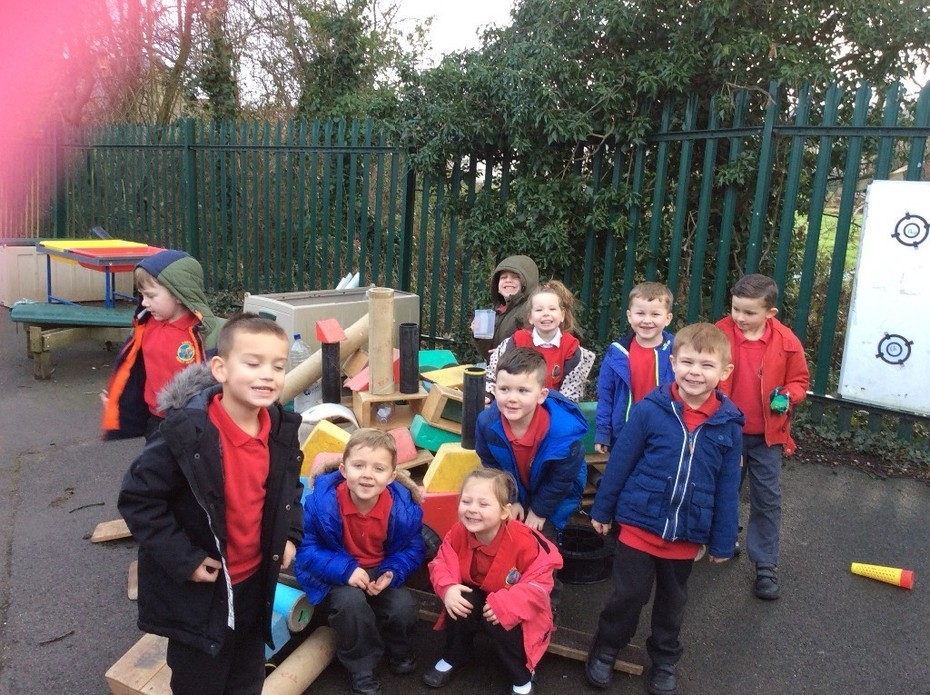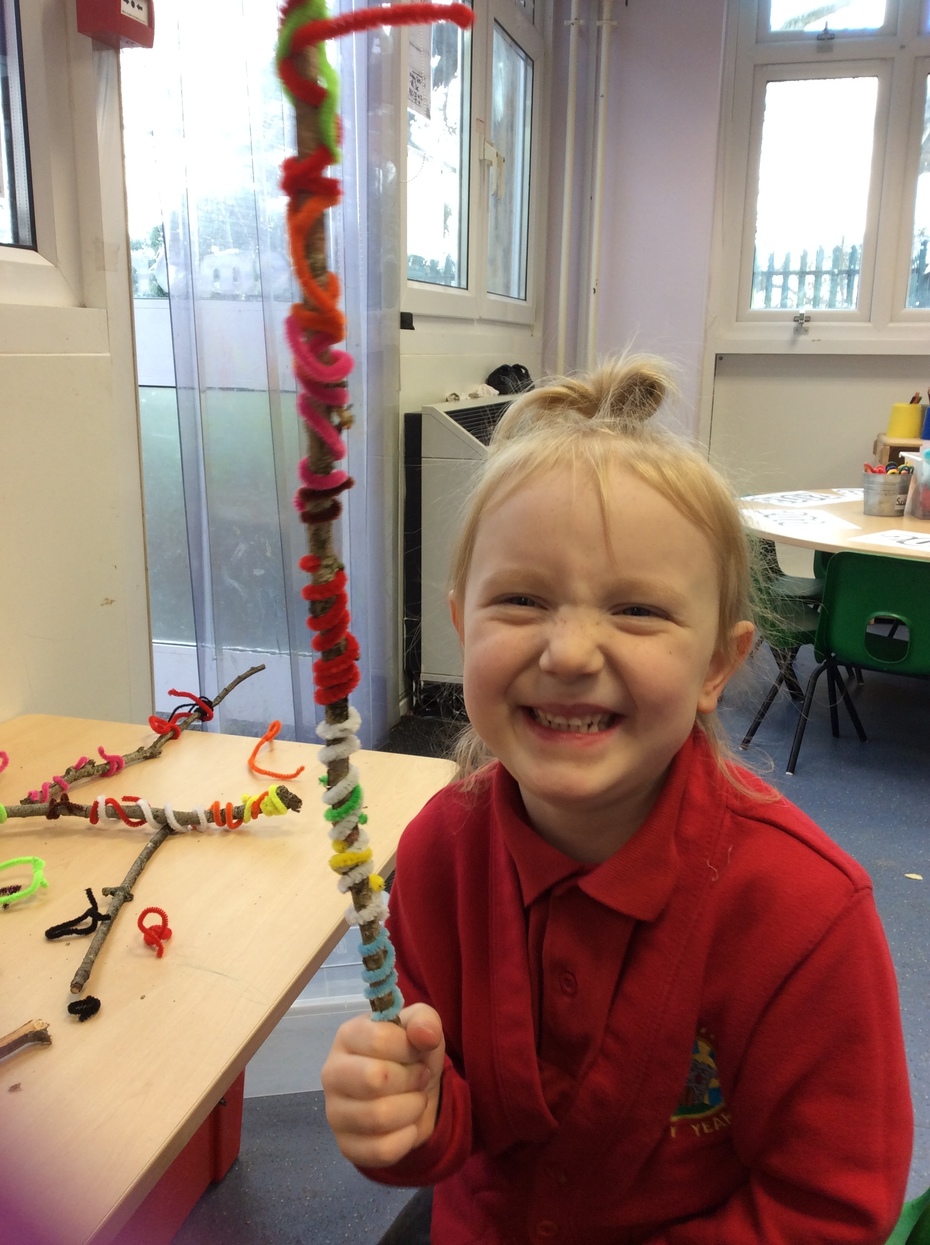 Term 2
Week 7 ...
Week 6
Just a short update this week! It's been a lovely week, Christmas preparation is definitely in action! We have been singing, dancing and acting away! We are looking forward to performing our Christmas story to everyone next week. We have been using our crafty minds in order to make some lovely creations to send home at the end of term. Well done Edinburgh and Pembroke for your fantastic work leading up to the end of term, we are all full of enthusiasm and excitement!
Week 5
The season is upon us! In Reception Christmas seems to last a month! We have been busy bees; Christmas play practising, singing, tree decorating, letter writing … and I could go on!
In phonics we have been stretching our brains by learning the digraphs 'th', 'sh', 'ch' and 'ng'. We are practising looking out for them in our reading.
Edinburgh wrapped up warm and had lots of fun on the field making hedgehogs and playing in the slippery, sloppy mud! Pembroke went on a trip to the North Pole in PE, using our imaginations to survive a storm on the boat and play with some waddling penguins!
We also had a visit from Aseop's Touring Theatre Company on Thursday! They performed 'The Gingerbread Man' to Kendal, Year R and Year 1. We were in fits of giggles throughout and joined in with some wonderful songs!
Thank you to those that have brought in costumes for The Christmas Story performance; please bring these in on Monday if you haven't already!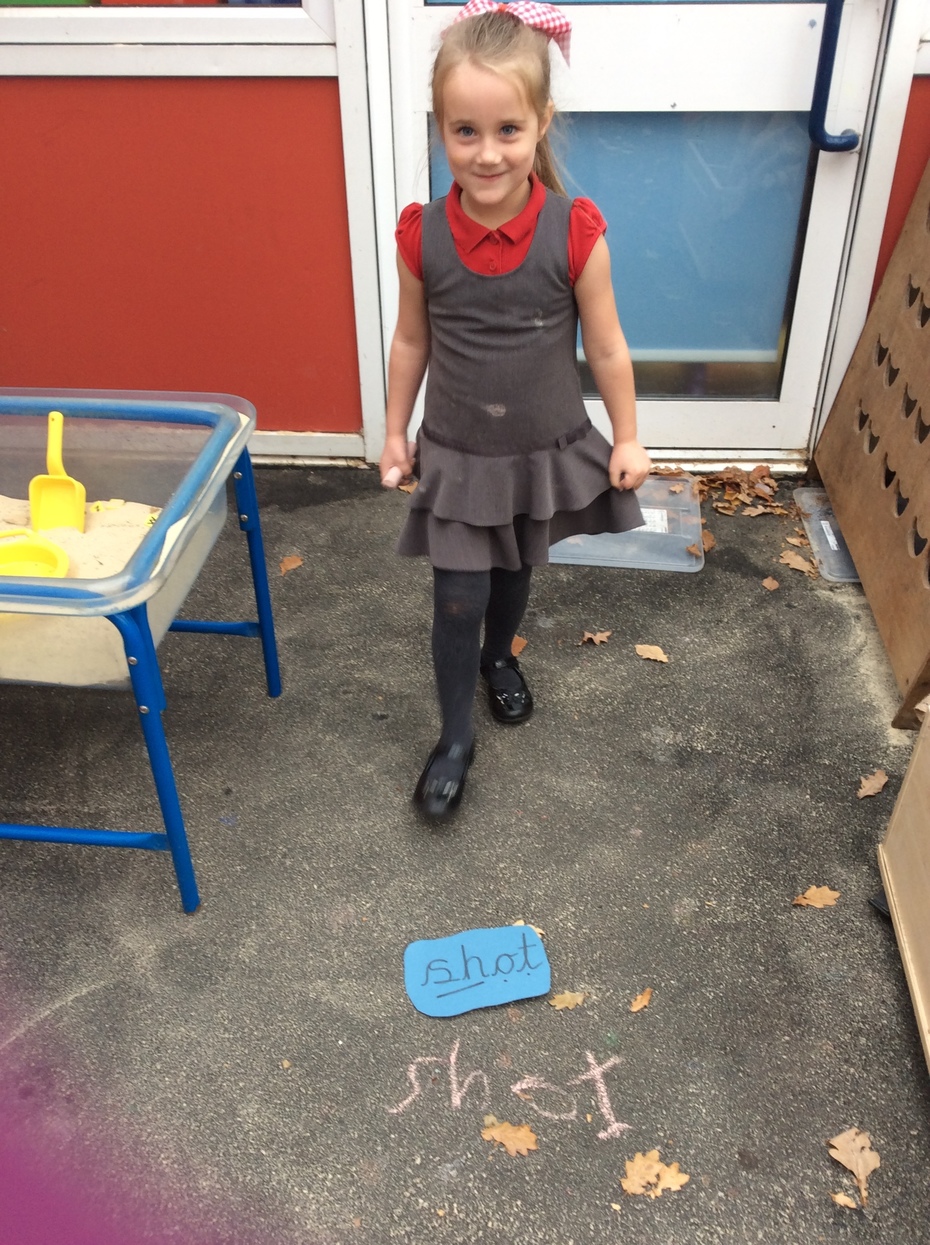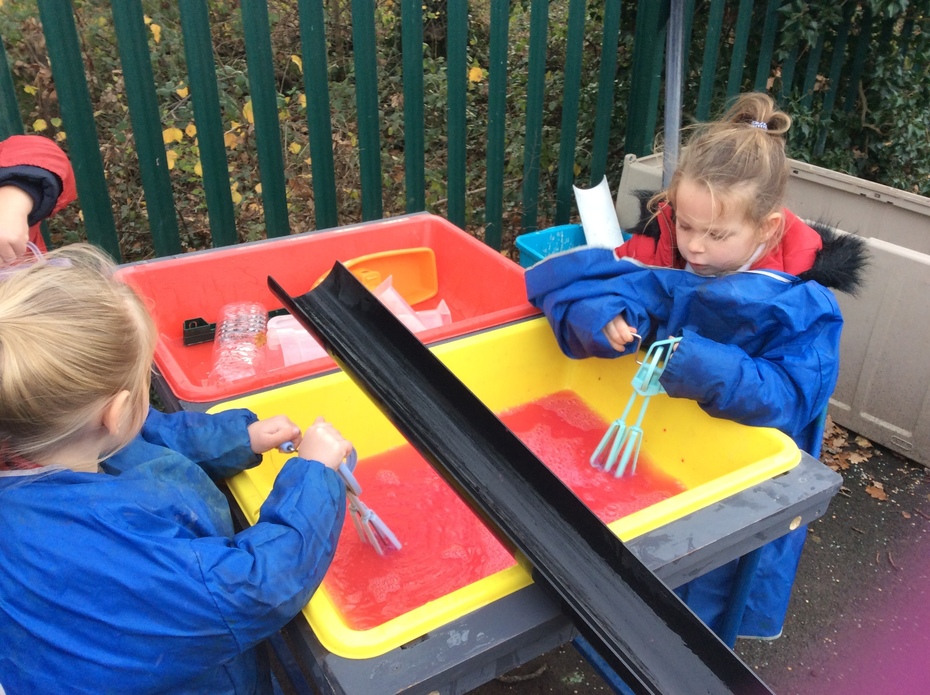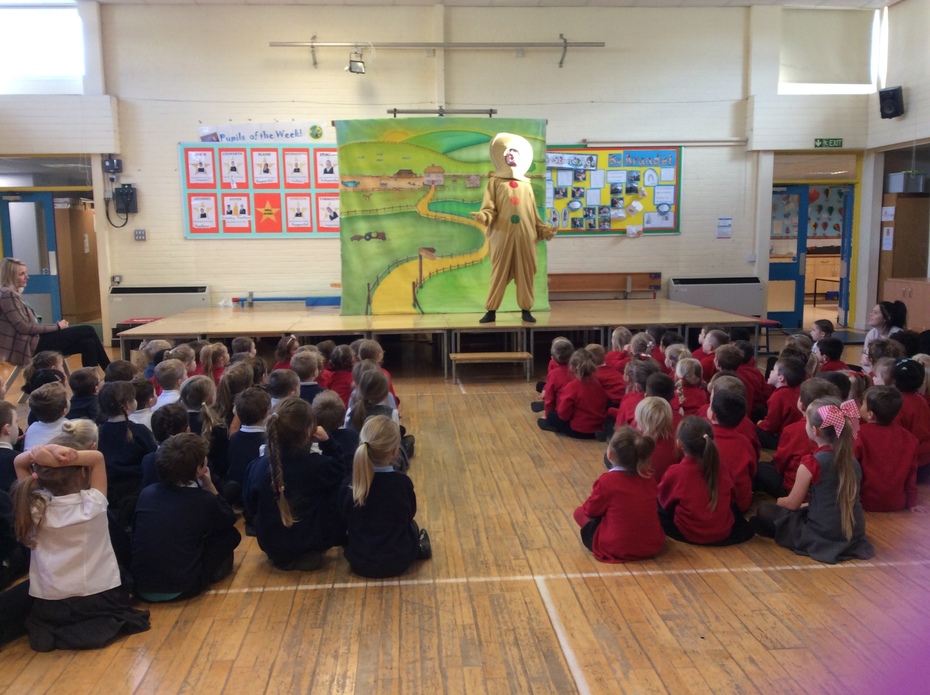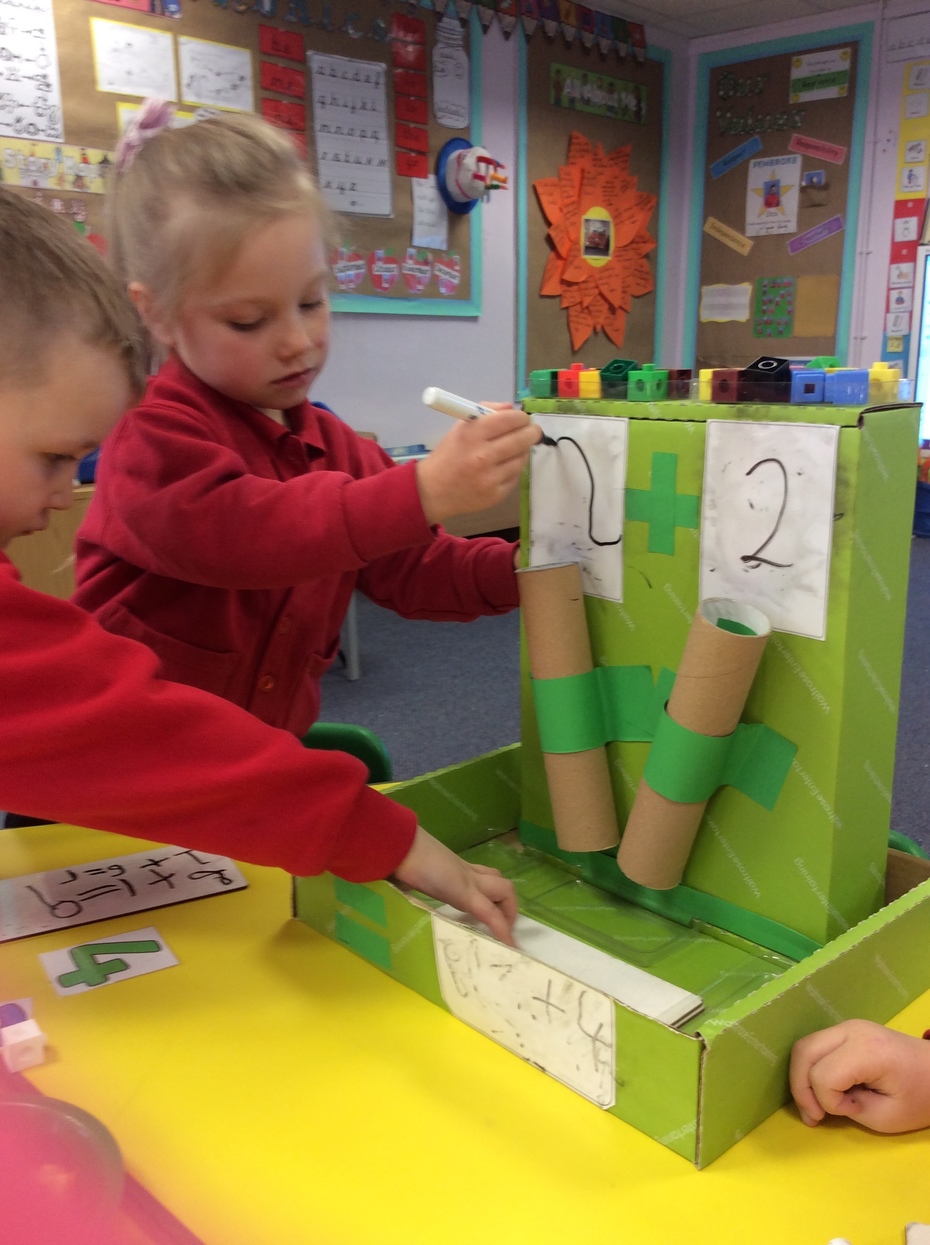 Week 4
Happy Friday all! We've finished the alphabet!! Wooo!!! We've had great fun this week in all aspects, despite the downpours! Pembroke have even embraced the rain by creating their own rain gauge and made predictions of how much rain was going to pour over the next week. We have been checking it every day and are actually hoping for more rain so that we can reach our predictions!
In maths we have been subtracting, subtracting, subtracting! We are getting confident in counting objects and finding one less, or even five less!!!!!
It was Beep Beep! Day on Wednesday; we discussed how to be safe around the roads and made road signs for our road map and used them when on the scooters outside.
Christmas in fast approaching so we have been writing letters to Father Christmas using our phonetic knowledge. We asked for hats, socks and a cosy bed! Some of us had a go at writing things such as 'Shopkins'! (with only some difficulty as 'sh' is next week unfortunately!) We have begun to practise our Christmas Story songs, enjoy the performances at home! We let the children choose their own roles in the play which was an exciting venture, especially since most of Pembroke decided they wanted to be donkeys….
It's going to be a busy few weeks and we're excited to get into the spirit of the oncoming festivities (as well as learning a lot of course!).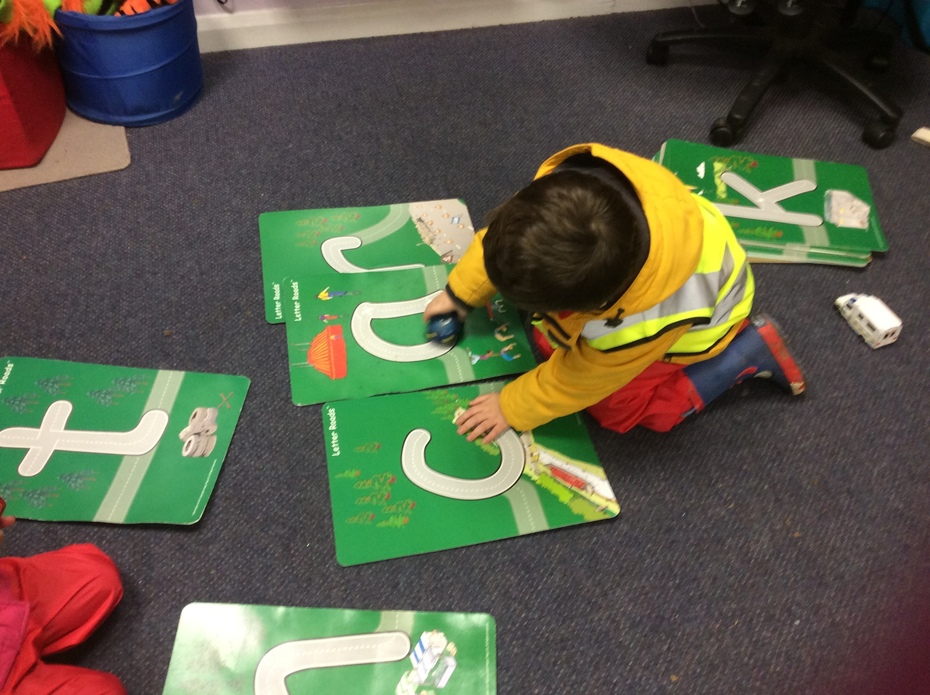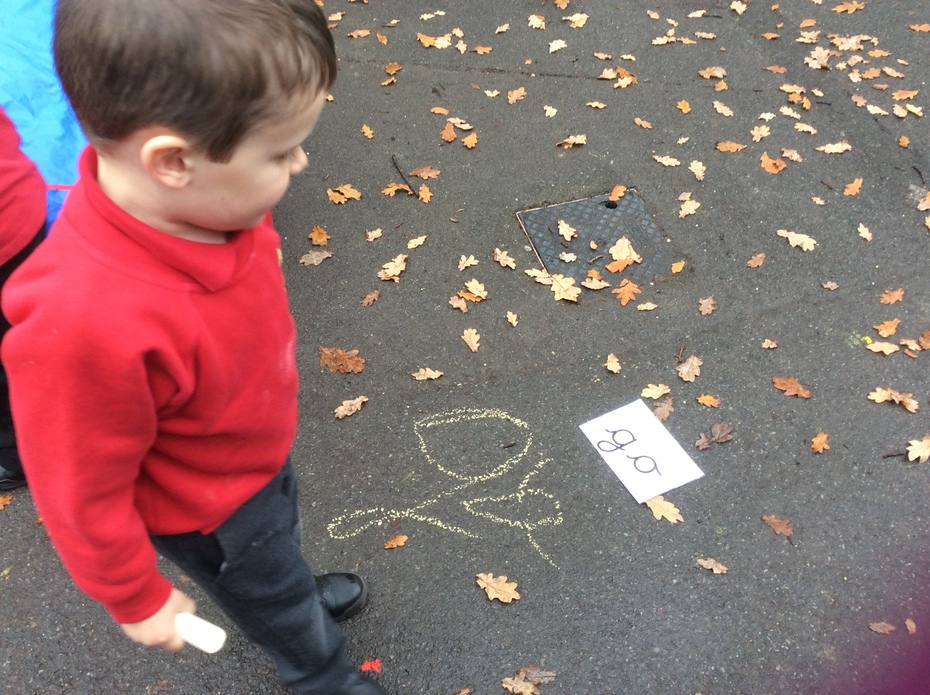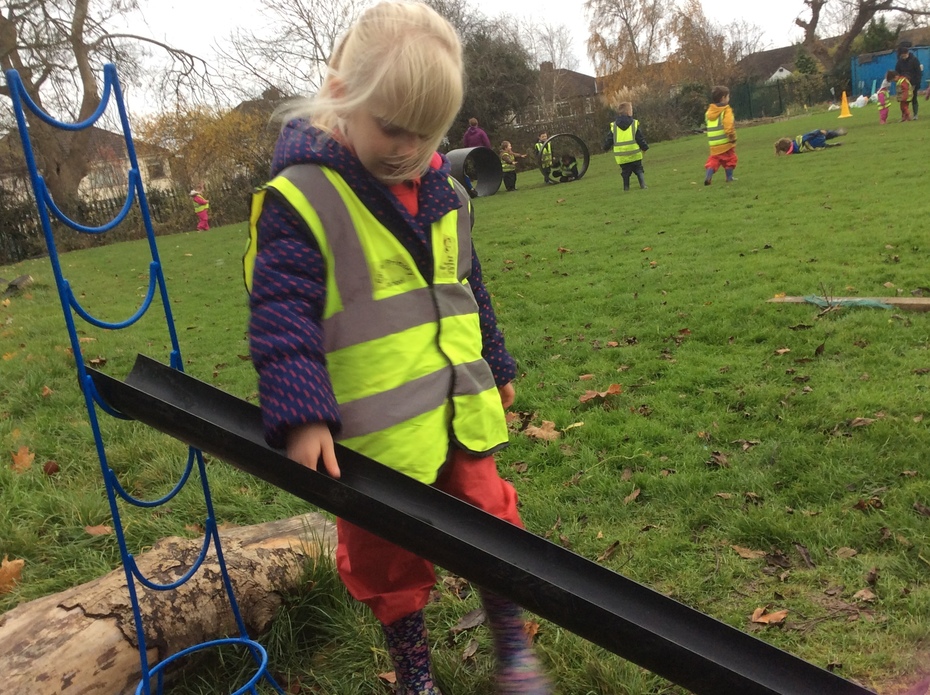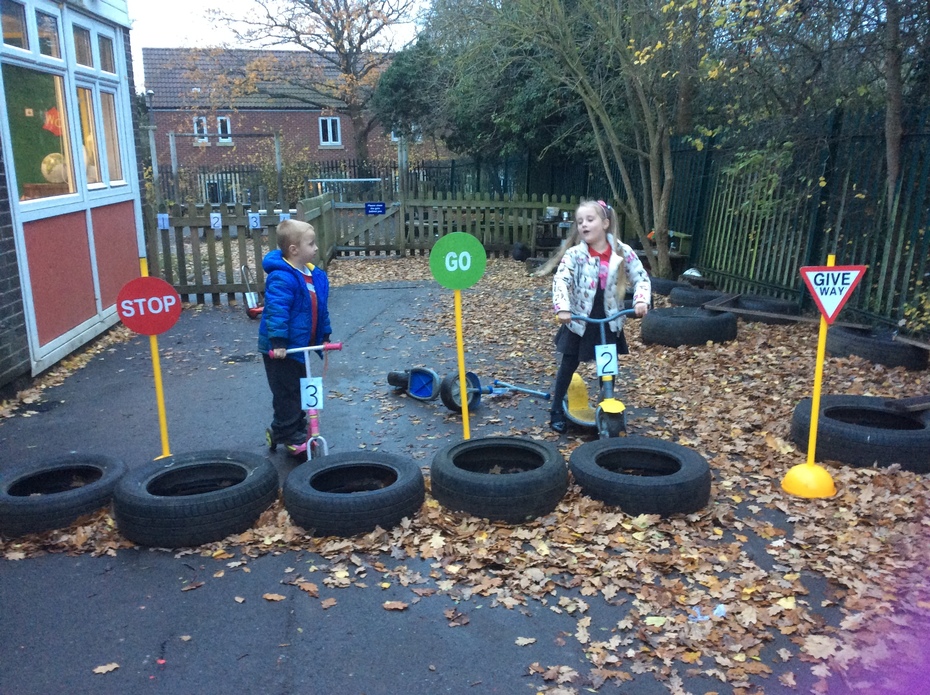 Week 3
We can't believe we're nearly half way through the term! We have been celebrating 'Hanakkuh' this week. We watched a video all about the Macabees and the celebration of Hanakkuh. We made handprint menorahs and discussed the different ways we celebrate in our homes.
In maths we have been using our vocabulary of 'adding' more and more. Some of us are able to write number sentences to show our findings! Numicon has been our best friend this week and is helping everyone to understand the meaning of numbers and how they can come together to make bigger ones.
In phonics we have begun Phase 3. We have nearly finished learning the whole alphabet and can pronounce our phonemes correctly. Help us by watching out at home if the children add an 'uh' to the end of a sound such as 'muh' instead of 'mmmm'! Some of us are able to write captions and are beginning to use finger spaces between words and a full stop at the end!
Edinburgh had lots of fun on the field with Kendal this week! We are really enjoying being outside and exploring our environment through play. Next week is Pembroke's turn so don't forget waterproofs for Wednesday!
Next week will be starting Nativity practice, especially with the songs so look out for wonderful singing at home of Little Donkey and many more!
Week 2
This week we have continued our firework themed activities! We have used a variety of materials to make different firework images and the children have enjoyed mixing colours and textures to create their masterpieces.
Miss Milward told us the story of the Elves and the Shoemakers during storymaking this week. We learnt some of the actions that we can use to tell the story. We all had a go at creating our own story maps too!
In Pembroke Class we enjoyed Fun on the Field with Kendal on Wednesday! We made muddy chocolate cakes and had a great laugh rolling in the wheels! Next week it is Edinburgh's turn!
In Phonics and Maths we have been working in our new groups. It is great to see the classes working together and getting to know each other even more. In Maths we have learnt about the '+' sign. There are so many different words for it and it has been fun to learn about what it means and what we can add together around the classroom! Red Phonics books are being sent home this week so look out for them in book bags to continue the learning at home!
We are finding it really useful for the children to do lots of writing practise at home to develop their pencil strength and writing skills, so each Friday we will be sending home an activity for the children to complete and bring in on Monday morning. Thank you to parents/carers for all the support at home. It makes such a difference to everyone in Year R!!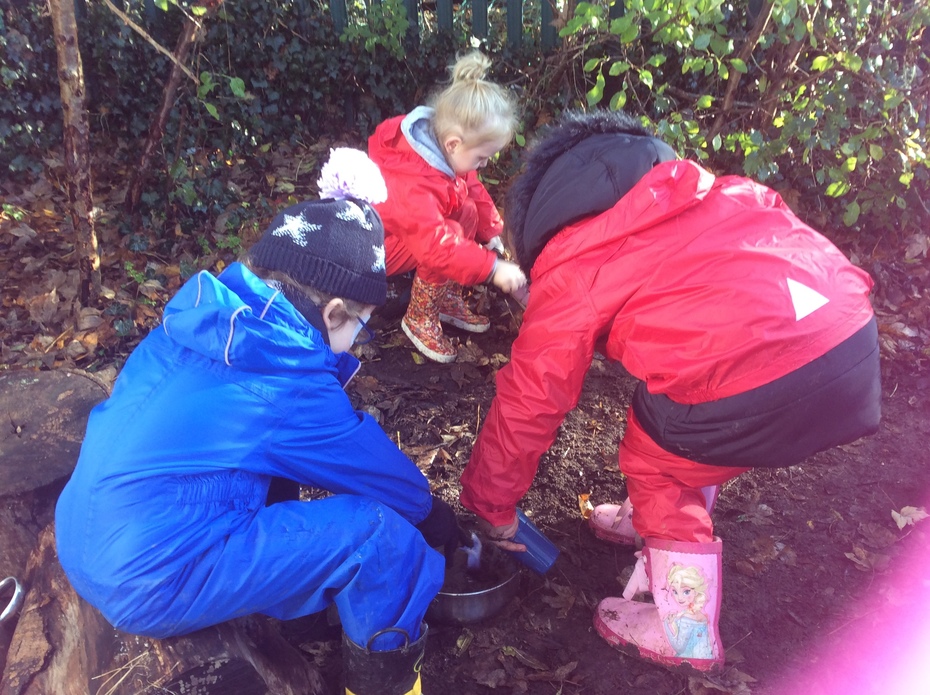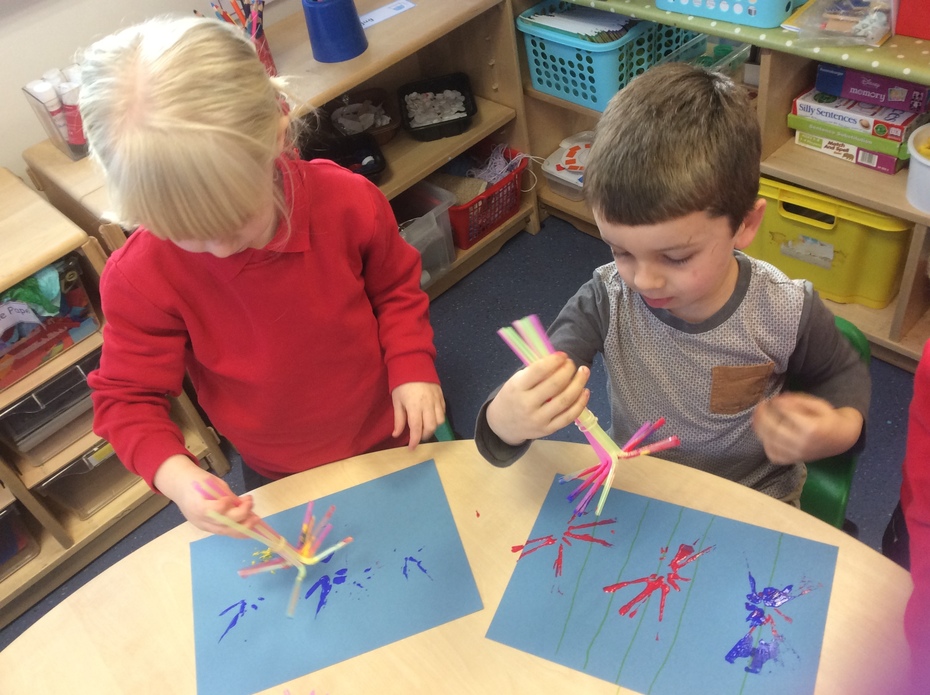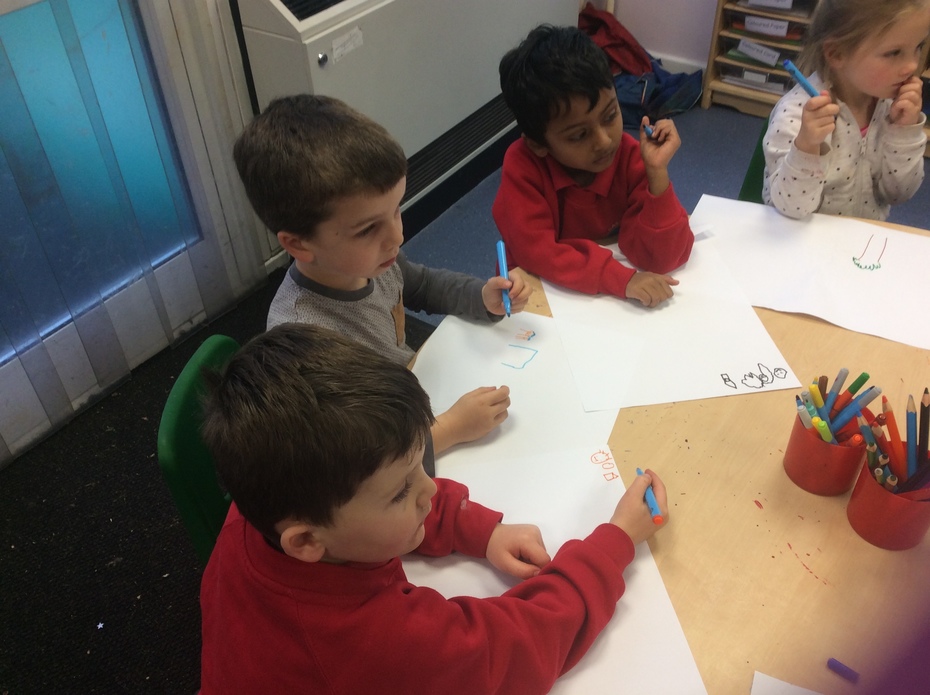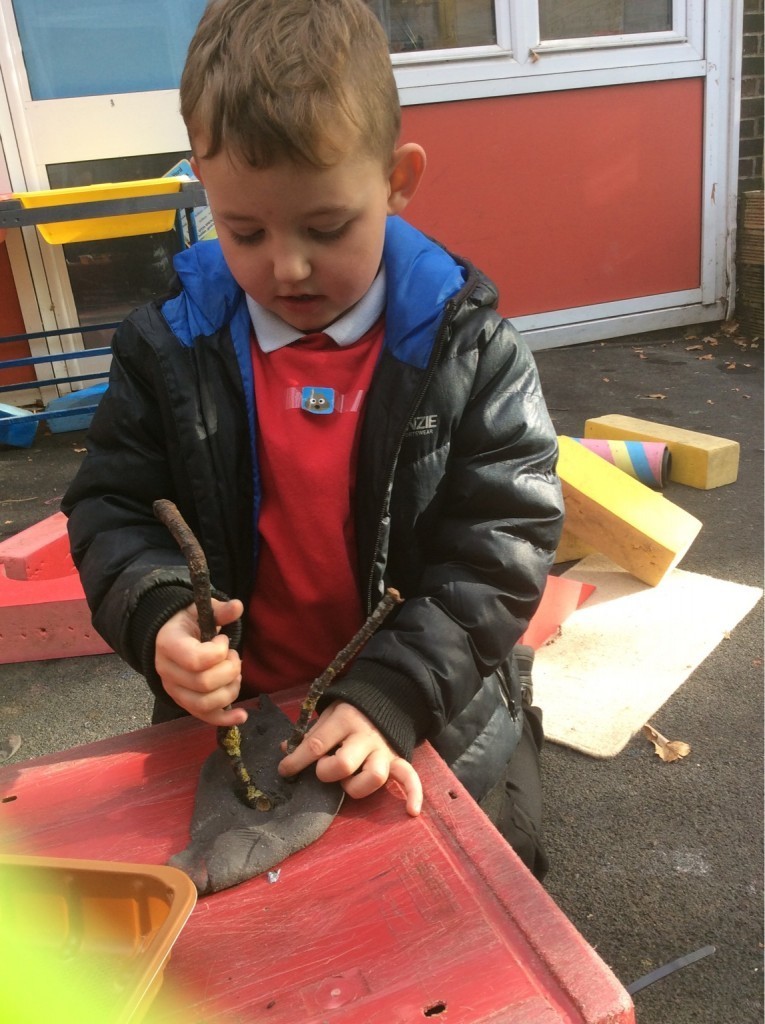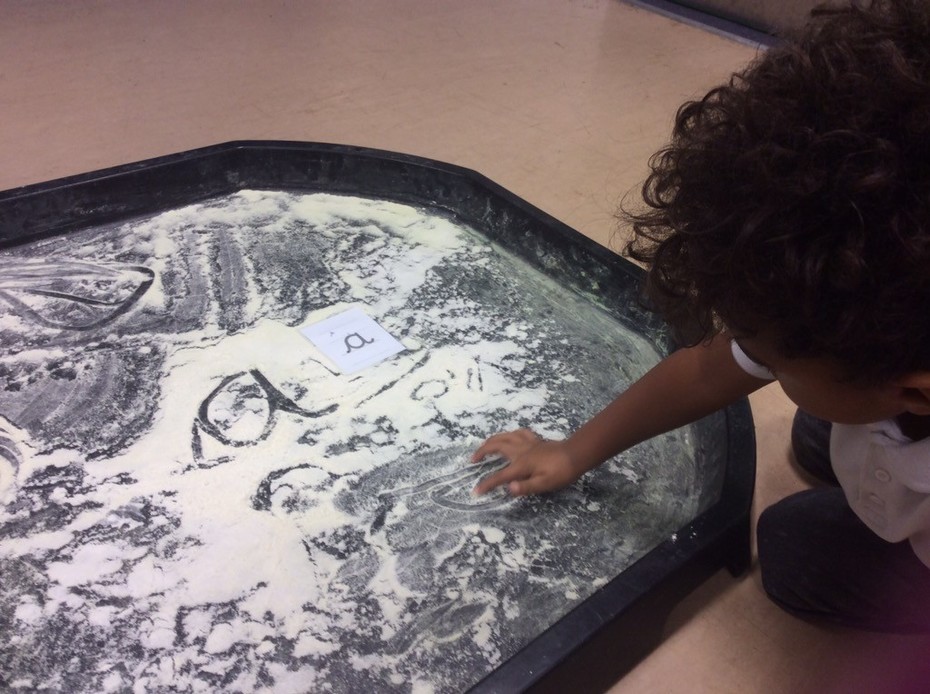 Week 1
Welcome back everyone! We have had a great first week of the new term and started exploring Bonfire Night. We have been discussing our memories of fireworks and how to keep safe around them. We have painted, threaded and coloured firework crafts and have enjoyed discussing all of the things we enjoy about this time of year.
In Literacy we have started talking about the story of The Elves and the Shoemaker. We have used these in our phonics activities when hearing the sounds in 'hat', 'sock' and 'elf'! We have even had a go at writing the letters we know!
In Maths we have been using our positional language to discuss where Teddy is hiding! We have used language such as 'next to' and 'behind' to place him in and around the box.
In PE we used our throwing skills to throw beanbags into the hoops. When it became too easy we challenged ourselves by taking a step back. It was important to take it in turns when we were throwing so we didn't pop each other accidently!
We have been on the field this week in our wellies! We learnt about the rules of the outdoors and enjoyed playing on the big hill. Pembroke and Edinburgh will be taking it in turns to go on the field with Kendal so look out for the sign on the windows to see your child's dates!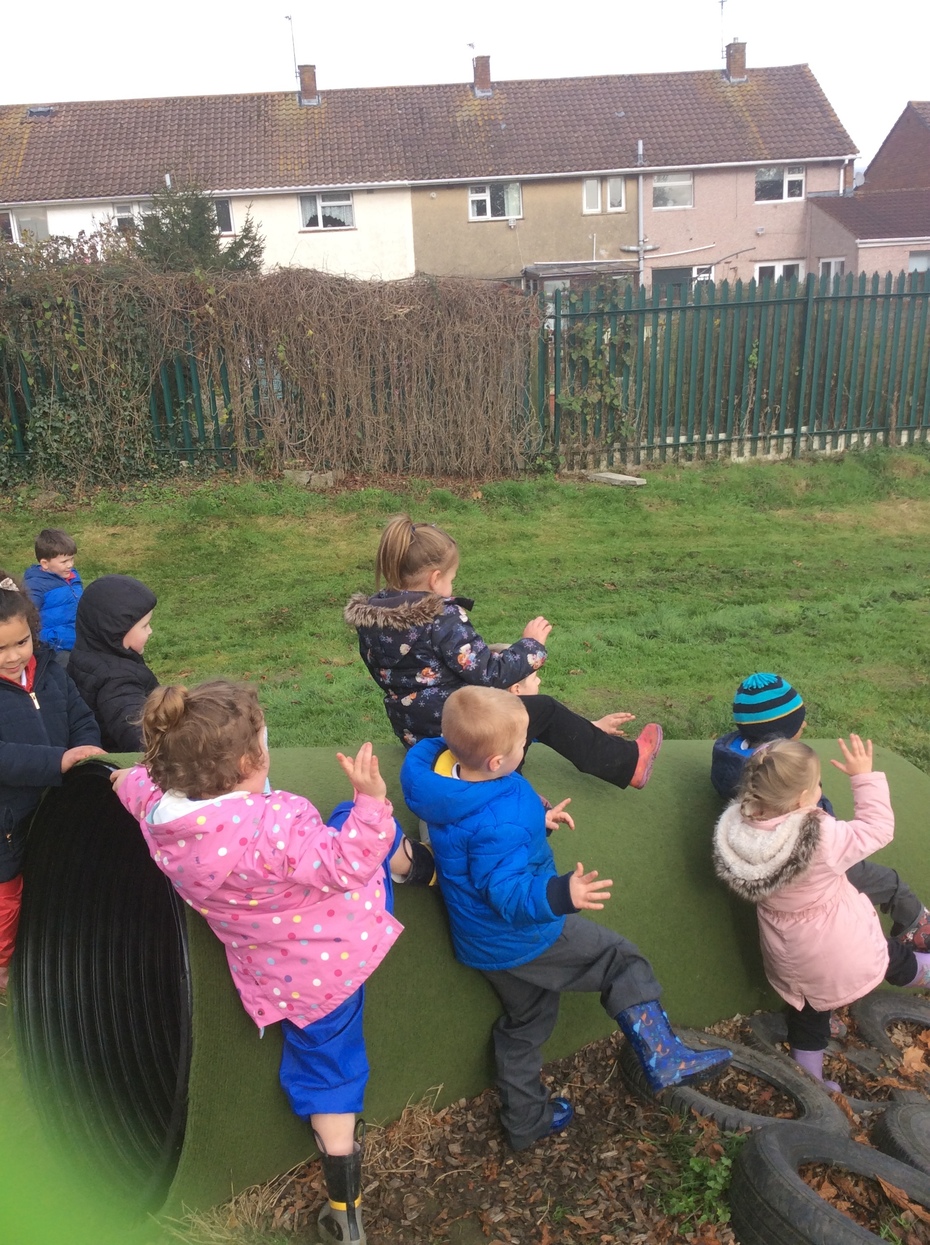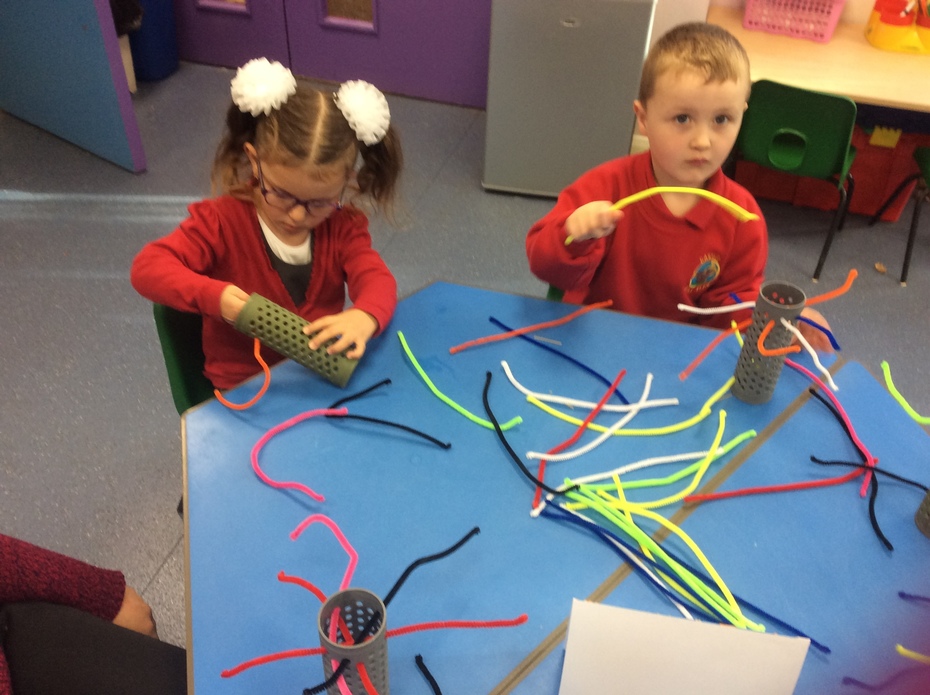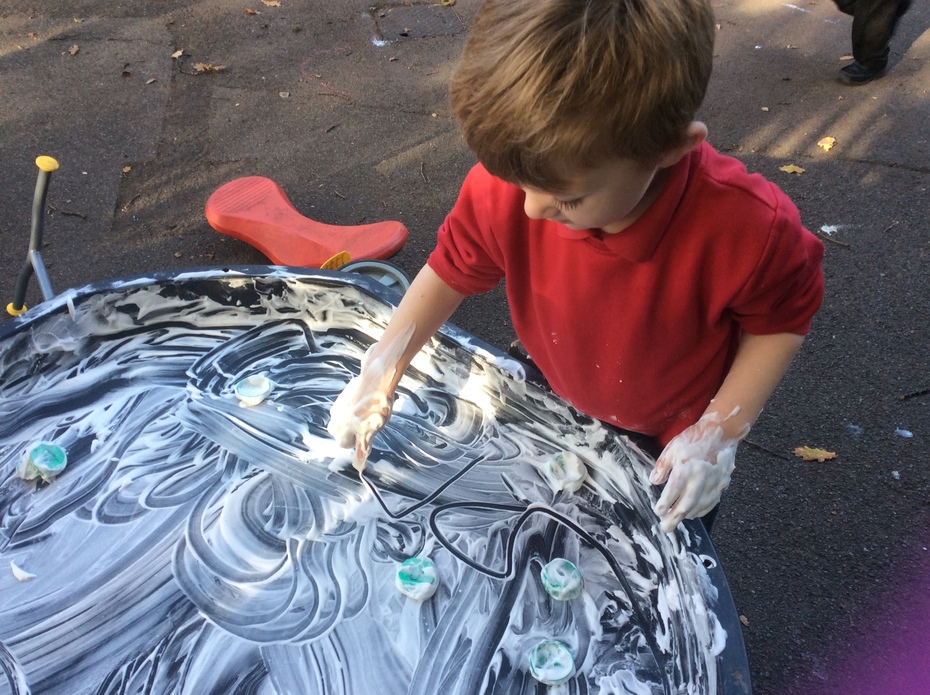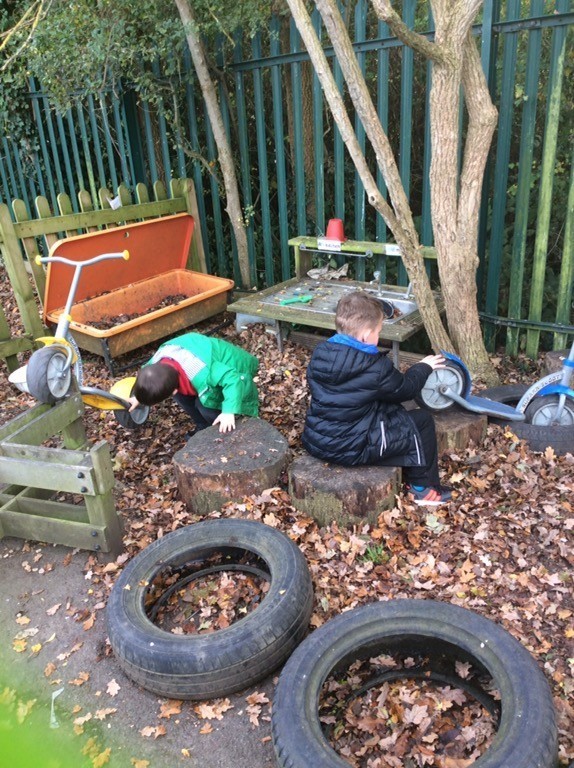 Term 1
Week 7
We have been enjoying learning about and celebrating Diwali this week! We learned about the story of Diwali and have been doing different crafts related to the celebration! We made lanterns, coloured Rangoli patterns and eve made a giant one out of chalk outside in the play area! Roshaan brought in some chocolates to share as a celebration of the day!
In Phonics we have been squeezing in so much learning over the week. We've learning g,o,c,k,ck,e,u and r!! We are doing so well and most of us are blending and segmenting words using the letters that we know. Well done for doing so much reading at home, it is so important and makes such a difference to later learning. Mrs Wake and Mrs Blackman visited Pembroke on Tuesday and were so impressed with their learning!
In Maths we have been talking about the words 'more' and 'less'. We have been adding one more and one less frog to the lily-pads and cars have been going in and out of the garage one at a time. We are counting everything we see here in Reception!
This week we earned our golden minutes treat! Having had such an amazing and mad term, we treated ourselves to a relaxing movie afternoon which was very exciting! Everyone is working very hard to be moved to the Golden Board each day.
Thank you to everyone for their support and involvement in the children's learning and settling into Reception. We have all really enjoyed getting to know each other this term and we cannot wait for the next one!
Week 6
Wow! This week has sped by! It has been another busy one! We have been talking about our bodies this week. We drew around some children and labelled the main parts of the body, such as the 'l-e-g-s' and the 'ar-m-s'. Miss Taylor got a bit confused and needed some help sounding out the words! Luckily the children were on hand with all of their sound knowledge to help!
We also discussed our five senses. We made floor books and filled them with everything we knew about our senses. We even had a go at testing these senses with popcorn later on in the week!
In phonics we have been learning about 'blending'. We have been taking words such as 'sat', 'tin' and 'pip', sounding them out and blending them to discover different words. This is quite tricky but our reading at home is really helping! Next week we will be upping our game and learning a sound a day and doing more practise with our tricky words - 'the', 'go', 'no', 'I' and 'to'!
In maths we have been talking about shapes and size. We made pictures with the different 2D shapes we know and had a go at ordering different objects around the room by length. We used cubes to measure the objects and compare their sizes to check we were right!
We are having so much fun in Year R!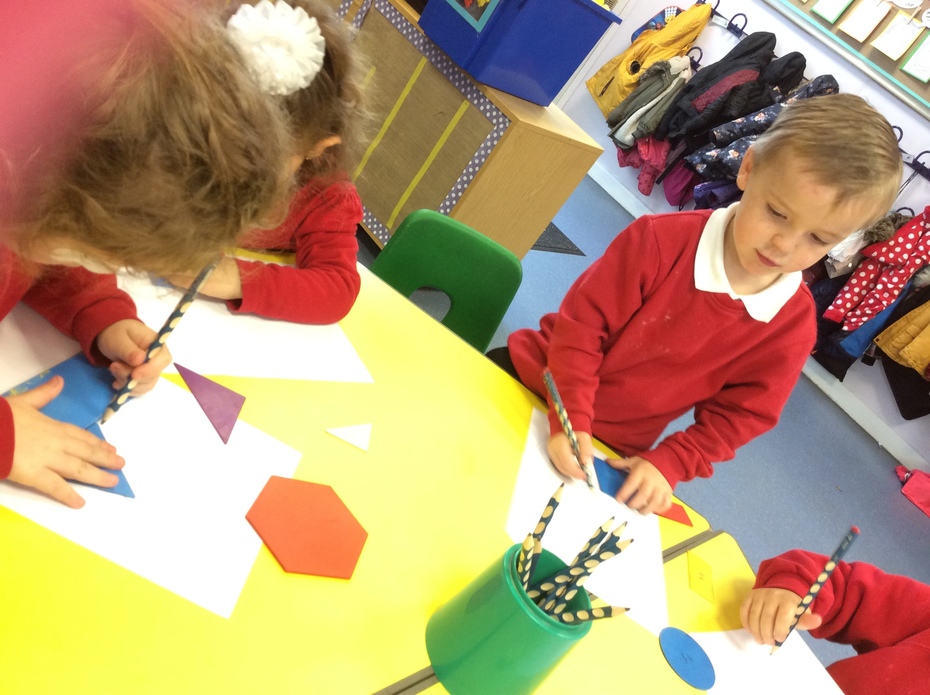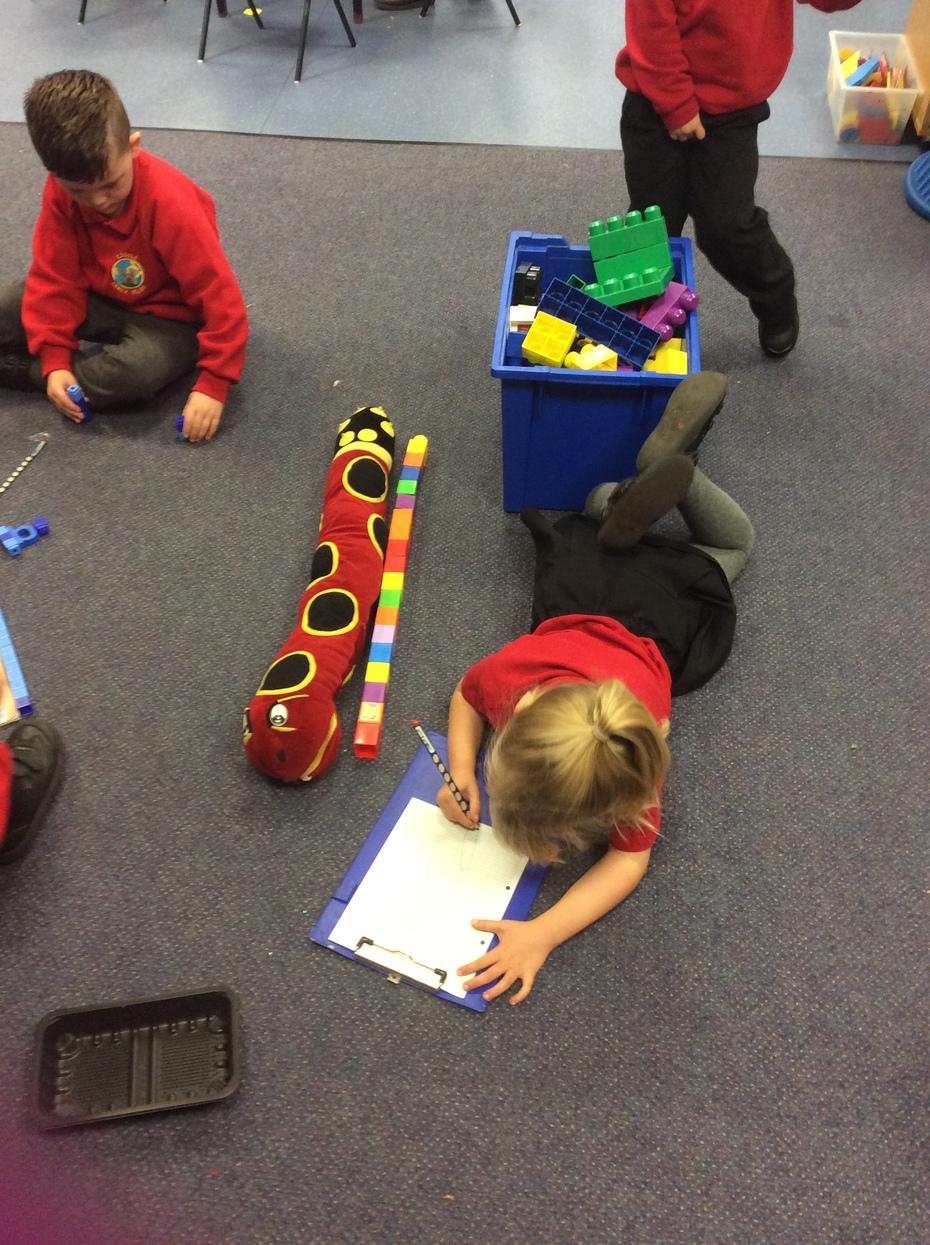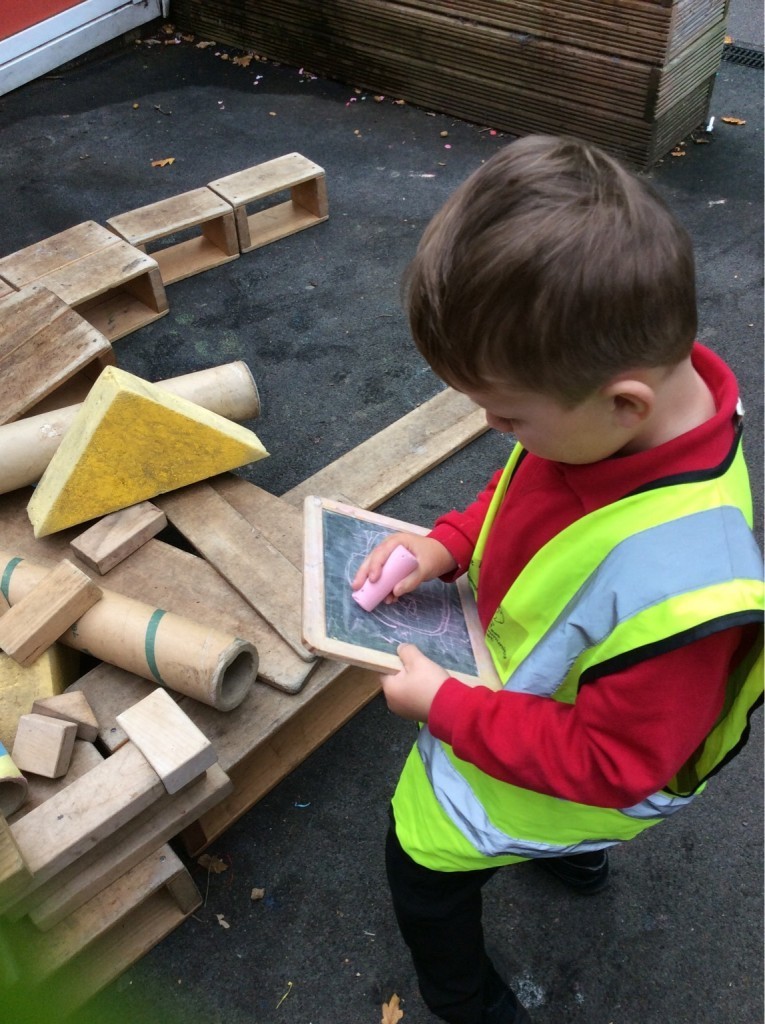 Week 5
We are just over halfway through the term and we have already learnt so much! It's been a busy one......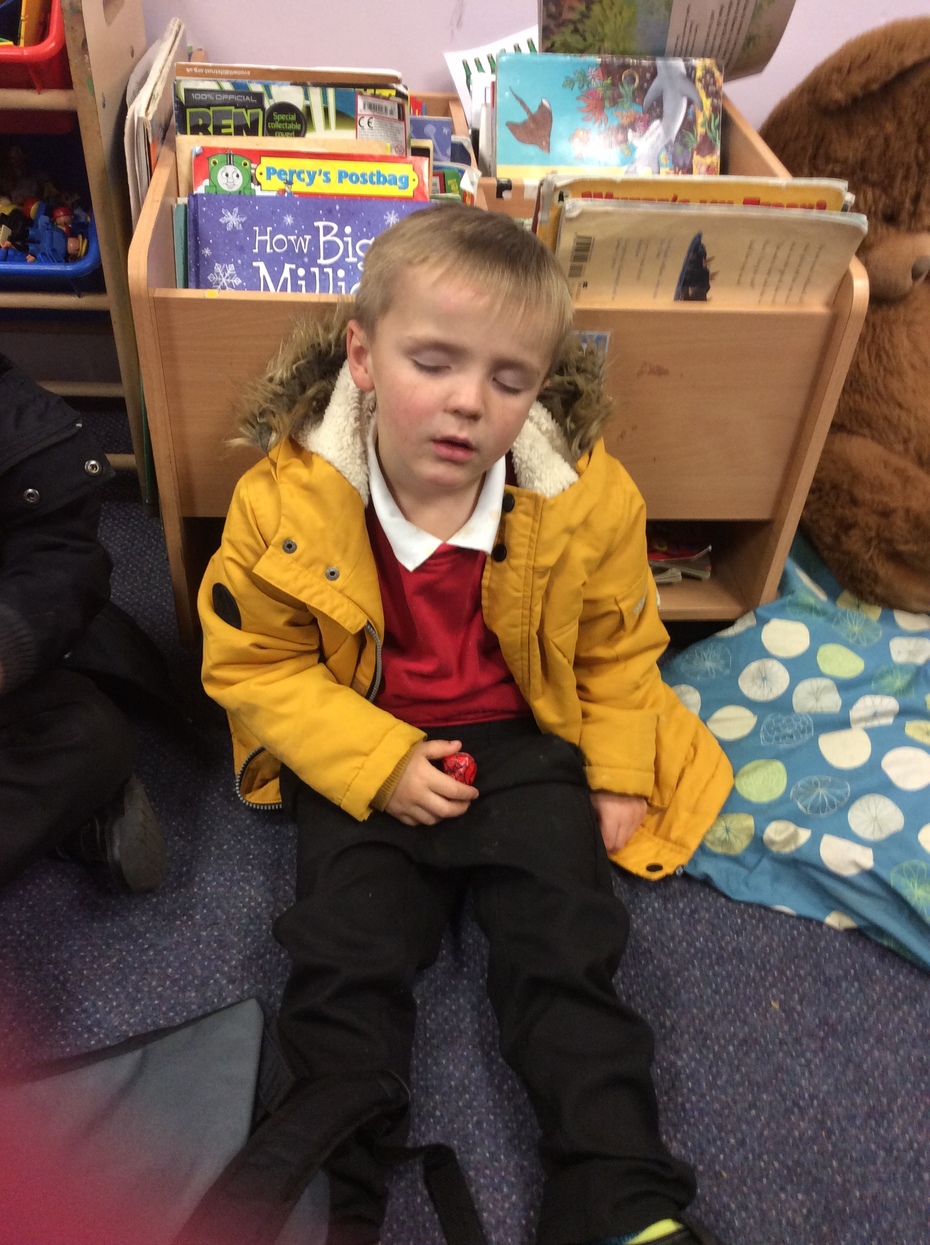 On Thursday it was 'Balloons Around the World' day. This is a day to spread happiness and cheer around our own communities. We celebrated this by thinking about the things that made us happy. We experienced such a range of thoughts from a cuddle from our family to playing dinosaurs with our friends, or even a cup of tea (you can guess which members of the classes thought of that one!). With these happy thoughts we decided to create balloon pictures and tie them together to show that we are happiest when we are working as a team!
In Phonics this week we have been focusing on the letters 'i' and 'n', we have been exciting aeroplanes making our 'nnnnn' noise and and been sneaky mice when practising our 'i…i…inky the mouse' song! It has been wonderful hearing each child read their books this week and looking at the wonderful comments you have been leaving about their reading at home. Keep it up everyone! We have even had a go at segmenting and blending three-letter words with the sounds we know so far (satpin)! It is so exciting to see that these letters we are practising can come together to make words that we know!
In maths we have been practising recognising our numbers 0 to 10 and talking about 'one more' and 'one less'. We have been taking away and adding on conkers and acorns to small groups. This is quite tricky as we have to keep the original number in our head, but we are working hard and practising every day!
This week was also the first week of PE! We have been doing lots of active activities outside but this was the first time that we went into the Hall. It was an exciting event and we all enjoyed playing the 'bean game'! Another milestone already Year R! Let's keep going!
It was great to see some of you at Stay and Share on Tuesday. We are looking forward to seeing you again next Tuesday!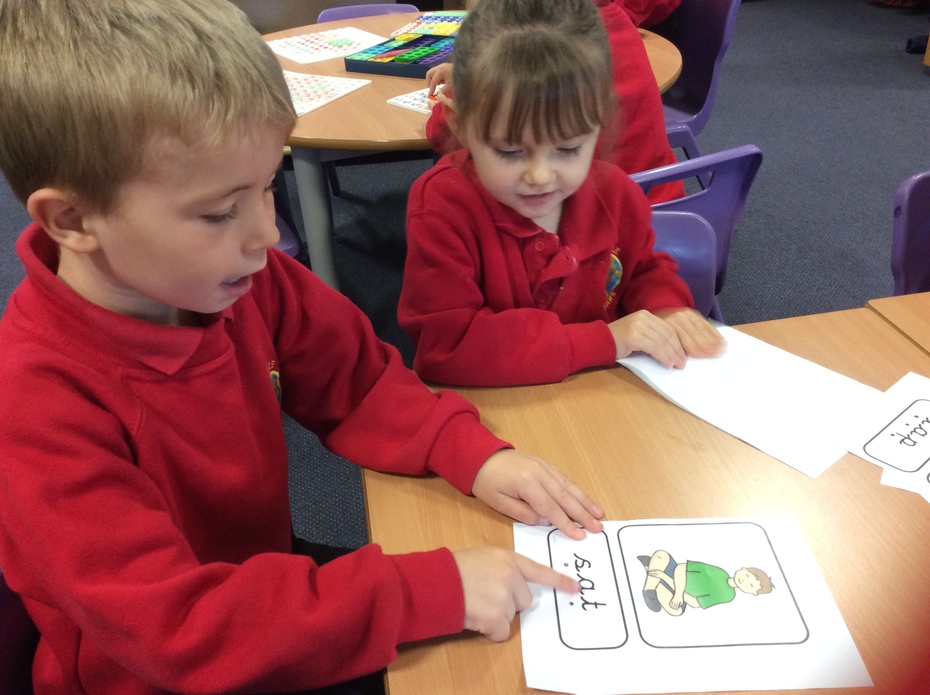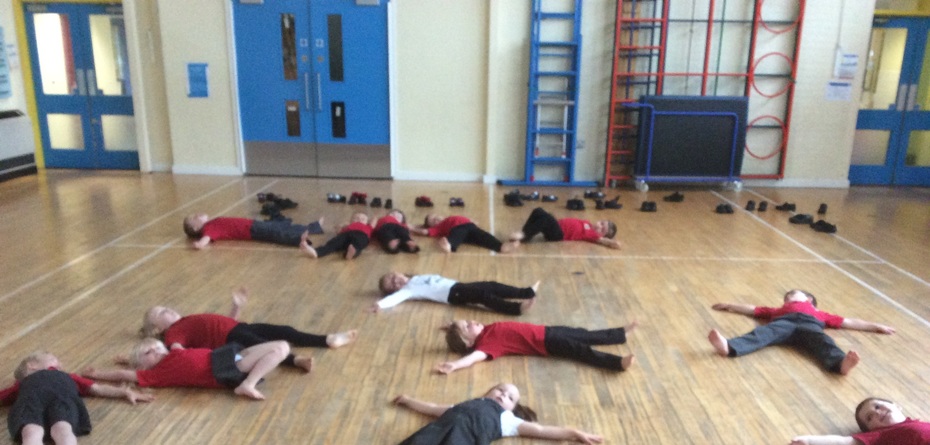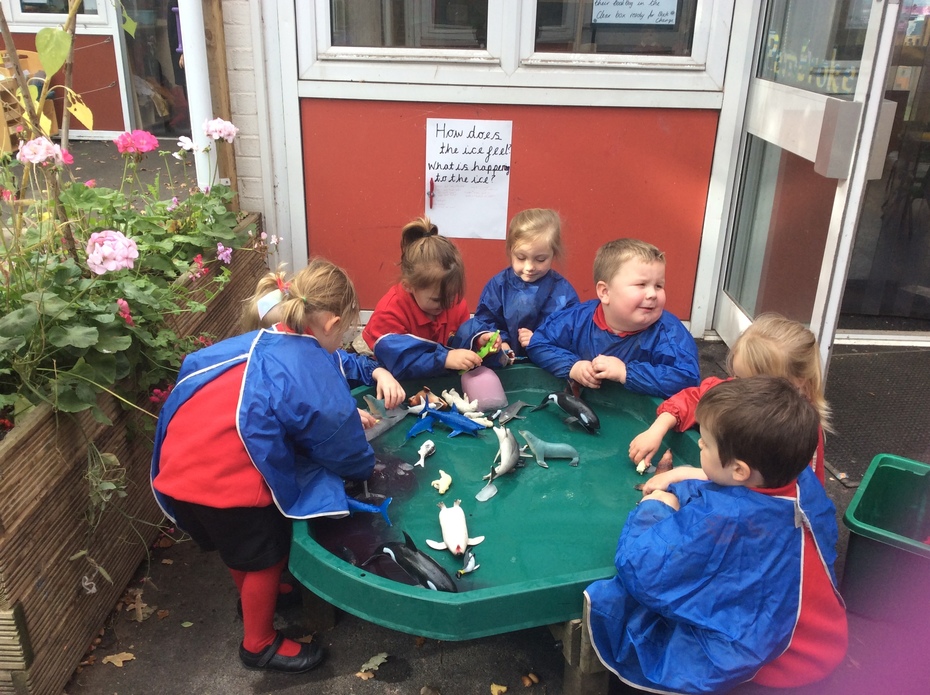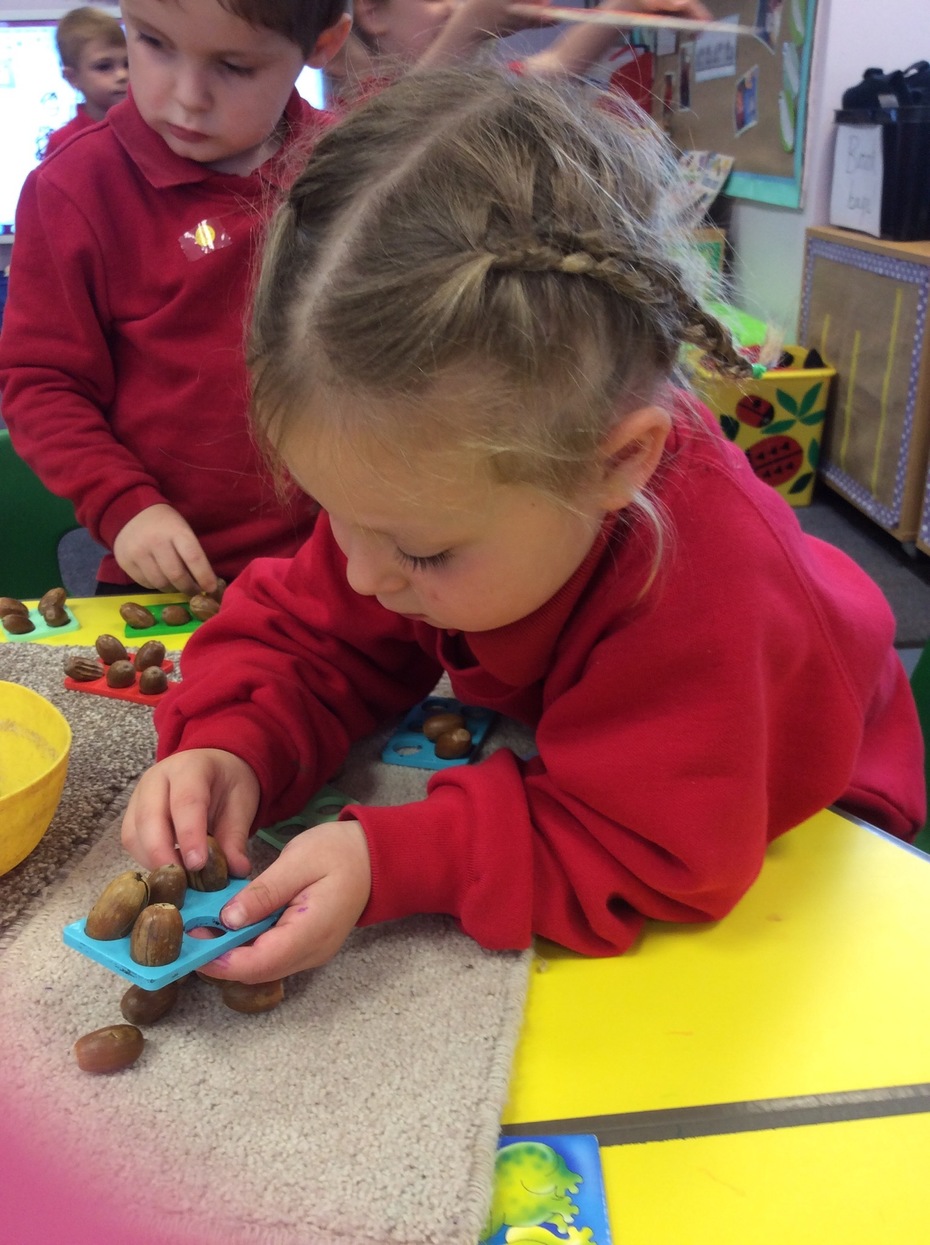 Week 4
Hello from Edinburgh and Pembroke Classes! We have had a great week. We've enjoyed forming more friendships and becoming more confident in understanding the rules of the classroom and the wider school. We have come to the end of looking at our key value of 'Respect' and will be focusing on 'Responsibility' next week. We have already been discussing what we are all responsible for, such as our coats and bags and remembering to look after ourselves, for example taking our jumper off when we are warm.
In Phonics this week we have been learning two new sounds, 't' and 'p'. We all really enjoy singing the Jolly Phonics songs and practising forming them with our magic finger pens. We have been making p..p..p..prince and princess crowns and decorating t..t..t..teddies! Some of us especially enjoyed making Silly Soup and tasting it! Some of our soups had smelly socks in! Yuck!
In Maths we have been practising our number recognition and ordering. Some of us are able to count out objects and match the numeral that represents it. We've been counting everything we can see around the school, including the wonderful acorns that are falling from the old oak tree into our outdoor area!
It was very exciting to have our school photographs taken on Tuesday! However it did mean that Stay and Share was delayed until next week. It would be great to see as many of you there as possible. We will keep the doors open from 8.40to 9.00 am.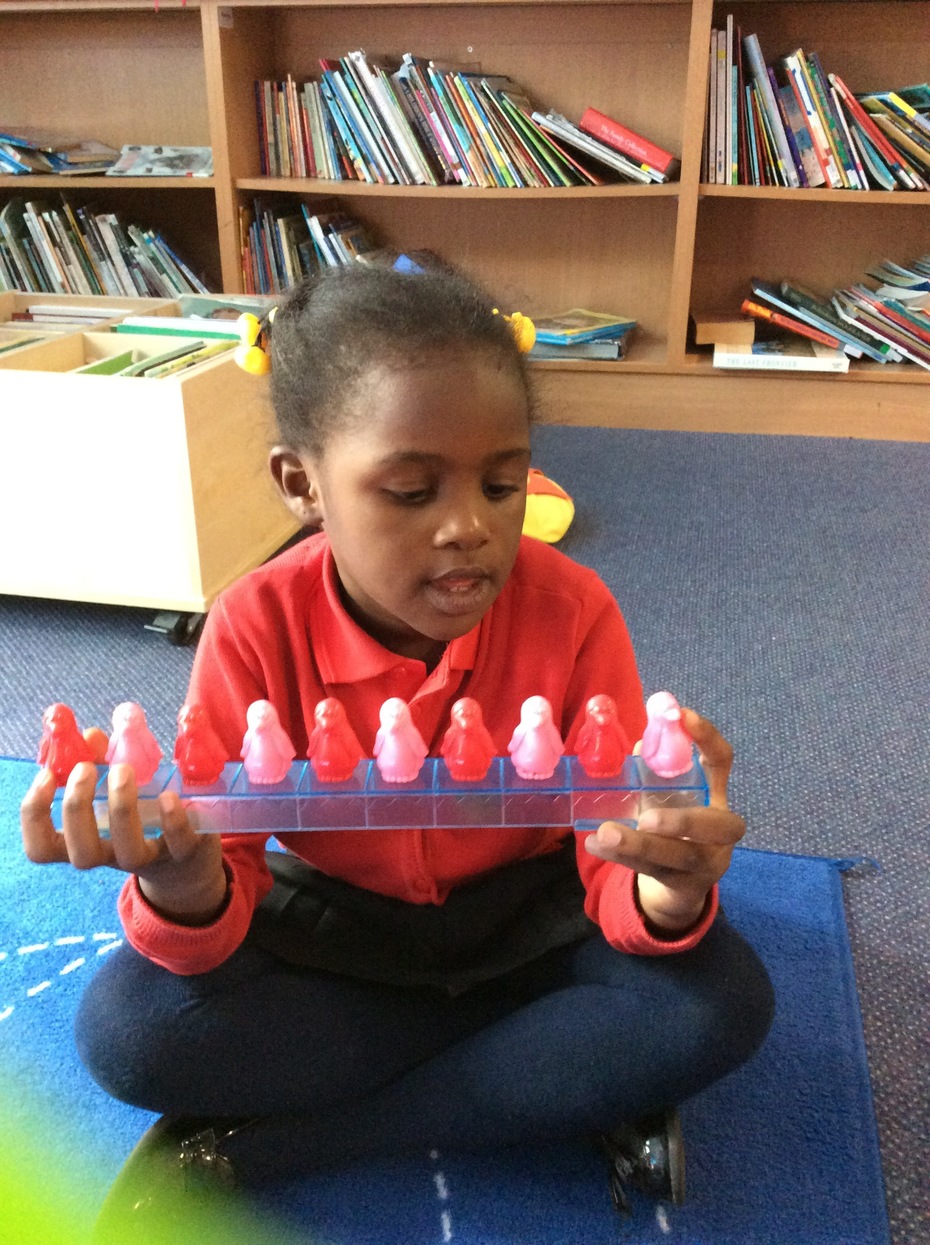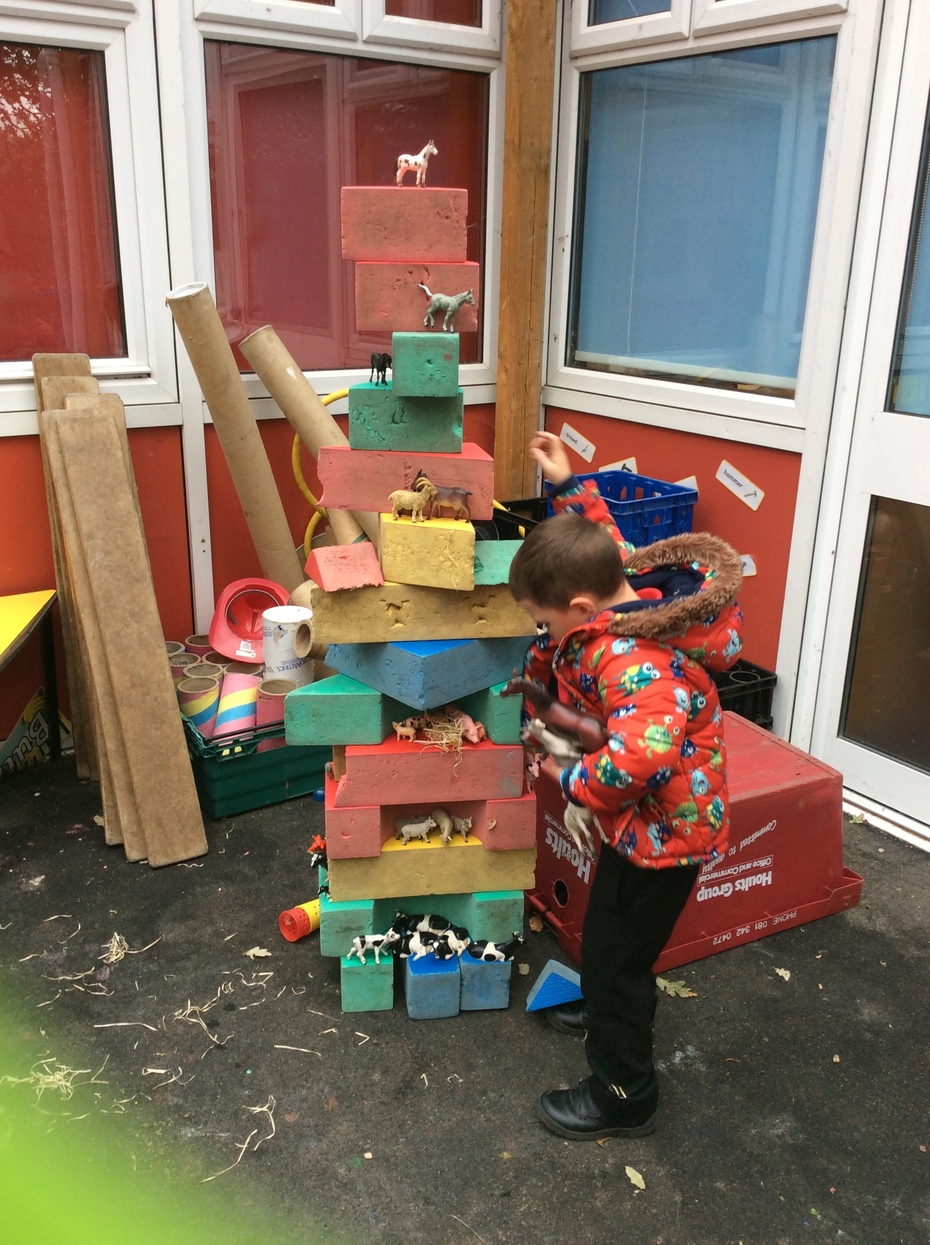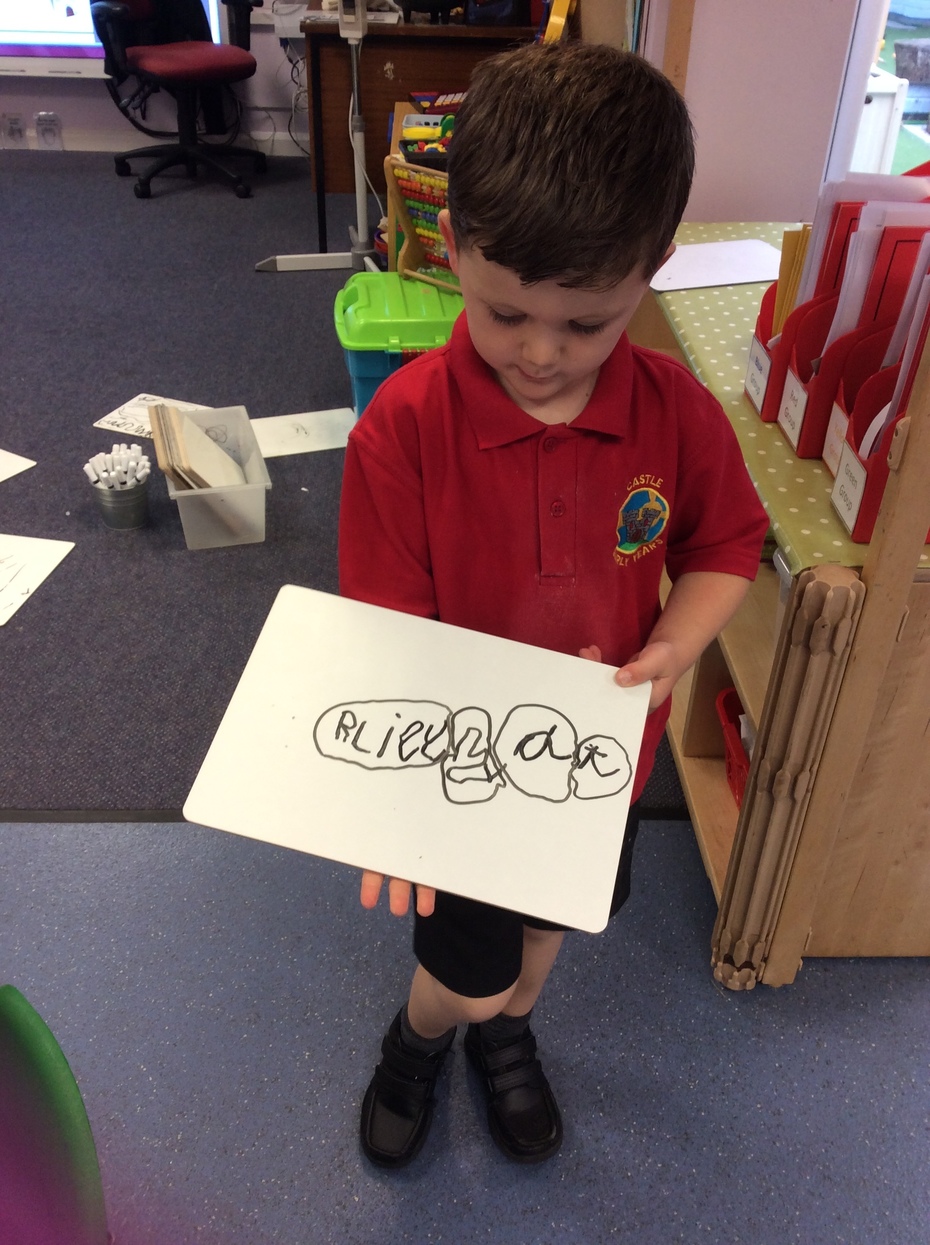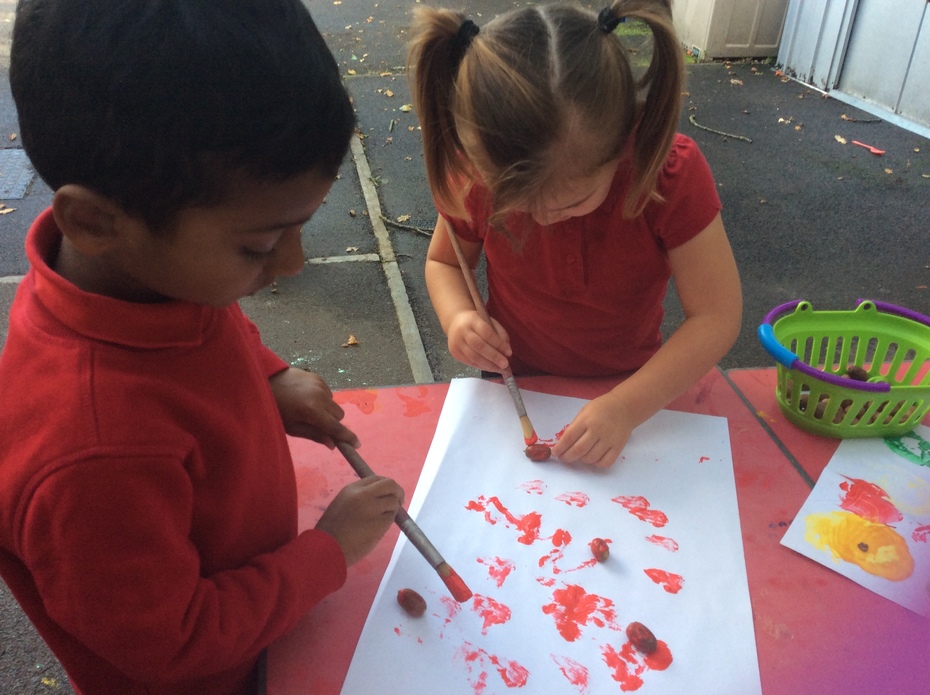 Week 3
Happy Weekend!! We have had another busy week in Year R! We have been talking about our families and reading lots of stories about families. We enjoyed reading 'Peace at Last' and 'Goldilocks and the Three Bears' and talking about the people who are important to us and sharing about these different people we all have in our lives.
Phonics began this week! So far we have practised 's' and 'a'. We have been singing through the halls about the 'a…a…ants on my arm…!!' and the 'ssssssss...snake is in the grass!' from our Jolly Phonics songs! We can draw and say the sounds that these letters make, as well as their names! Next week will be 't' and 'p'!
We have talked about ordering in Maths. We have been ordering three objects by height and length. Our bears, socks, string and children have all been ordered! It was great to hear so many of us using the language of 'biggest' and 'smallest' when we played our activities.
Congratulations to Jacob and Charlie for receiving their Pupil of the Week certificates today!
Thank you to all of those who attended the Home Reading/Phonics Evening on Wednesday. We hope it was helpful and informative and, if you have any questions, please do ask one of us!
We are holding a Stay and Share morning every Tuesday - starting on 3 October - from 8.40 to 9.00 am. As you drop off your children, we invite you to stay for a bit and share some reading or activities with your child. They are very excited to show you what they have been learning about and it is so important for you all to share in their learning at school as well as home!!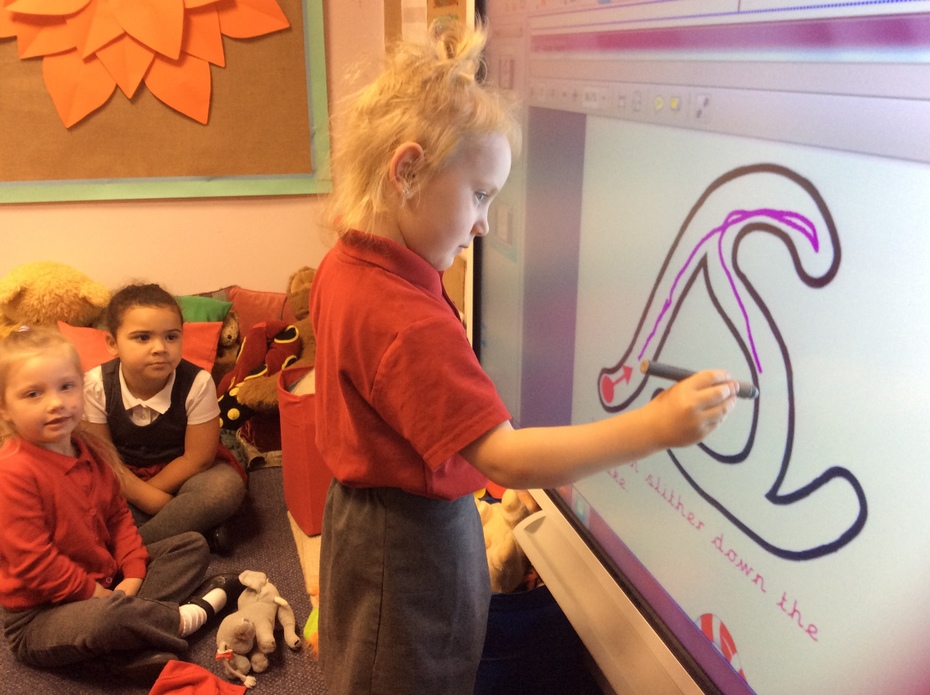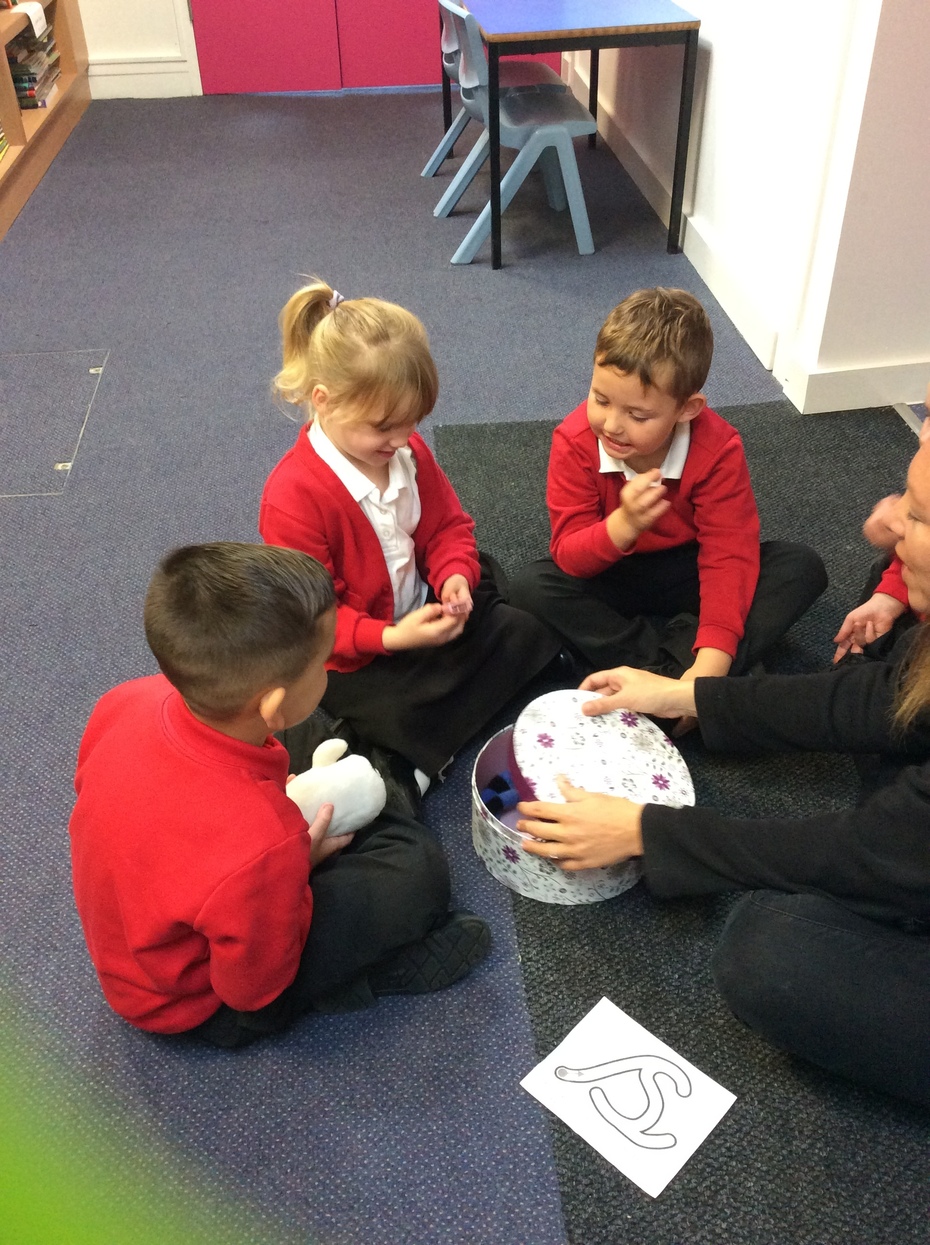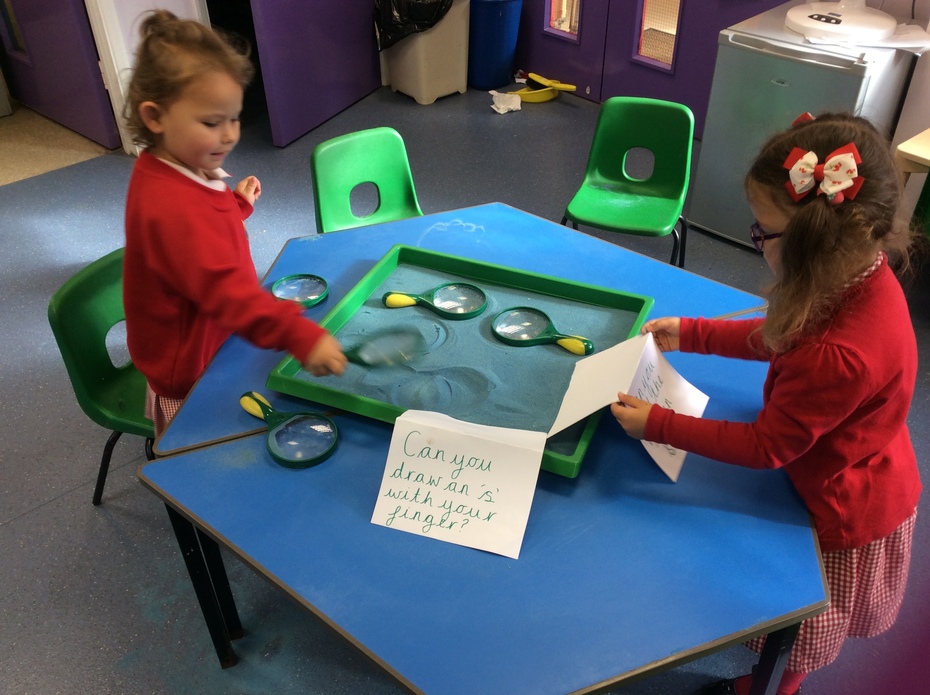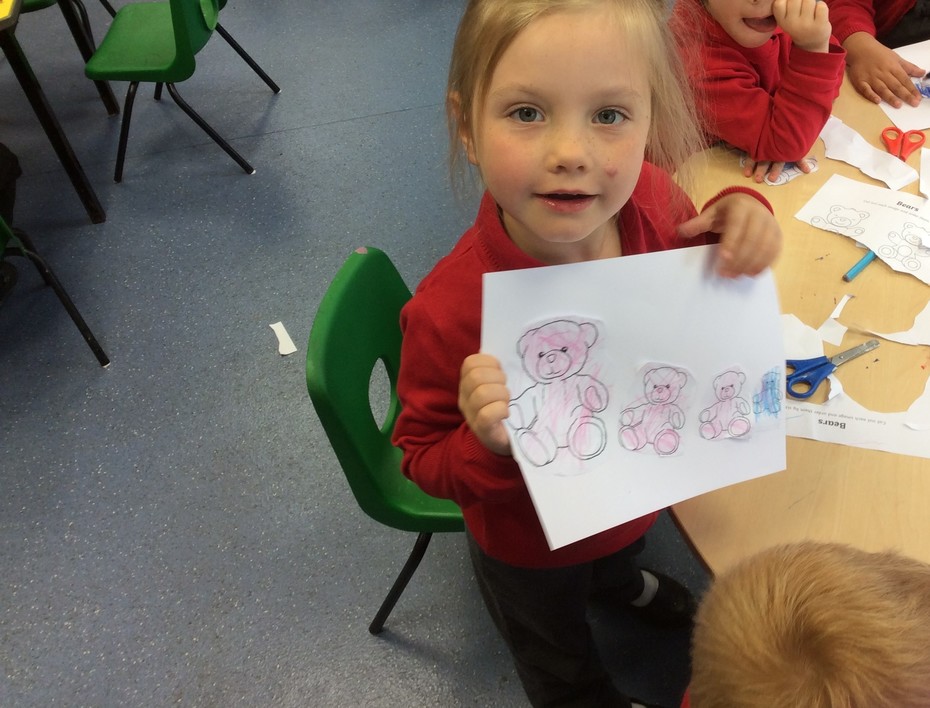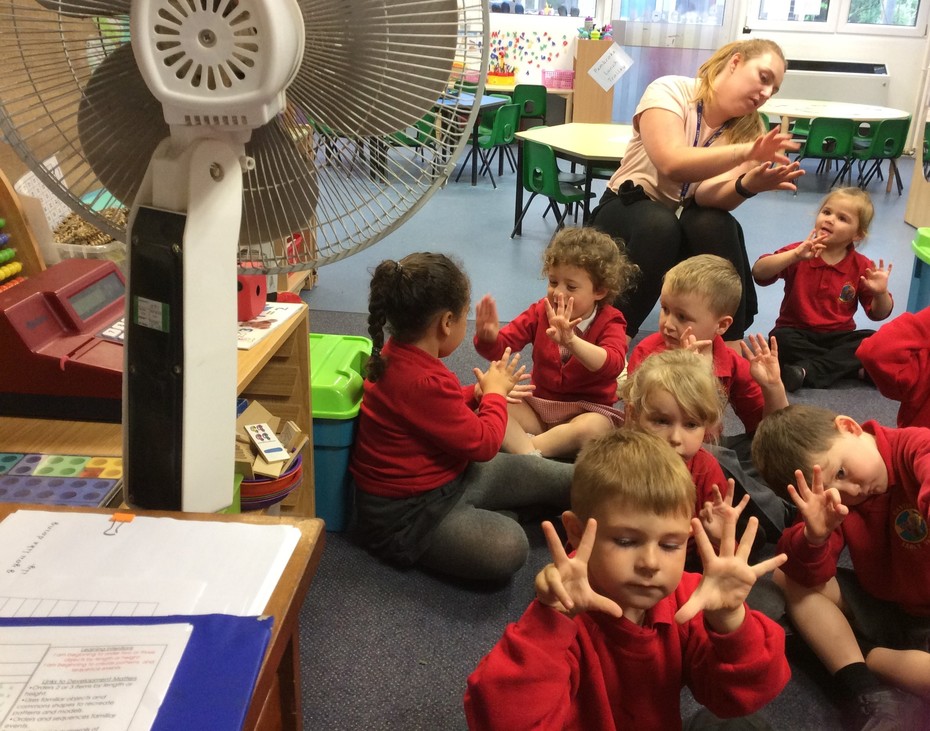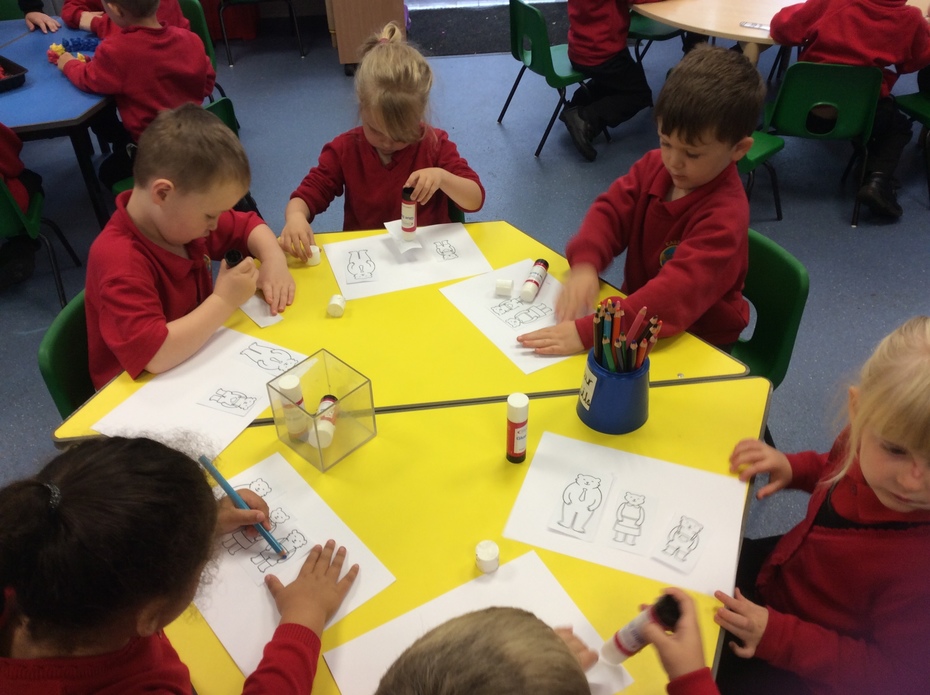 Week 2
Jambo, Reception! We have come to the end of a great second week! It has been so exciting to have everyone together each morning which has given us a chance to make new friends every day! This week we have been a little more structured by having some maths and phonics carpet time in the mornings.
In maths we have been practising recognising numbers 0 to 10 and our cheeky caterpillar Colin has been getting in a number muddle so we have been helping him to order his body parts from 1 to 5!
In phonics we have been practising listening to the sounds we hear around the school! We especially enjoy closing our eyes and listening to the marble drop into the jar every time we work well as a team!
We have been learning a little bit about African culture this week. We have been reading 'Handa's Surprise' and learnt about the Kenyan Masai Tribe! We have looked at pictures of the beautiful necklaces they wear and have made our own! Some of us have tried our hand at some African dance and the Jumping Dance of the Masai men! We were also lucky enough to be visited by Windsor Class who performed a fantastic puppet show for us of the story Cave Baby!
It has been great to see everyone settling in so well and watching new friendships blossom! We cannot wait to have another busy and exciting week! Congratulations to Roshaan and Jake for receiving their Pupil of the Week certificates!
Don't forget the Home Reading and Phonics evening on Wednesday! We are looking forward to seeing as many of you as possible!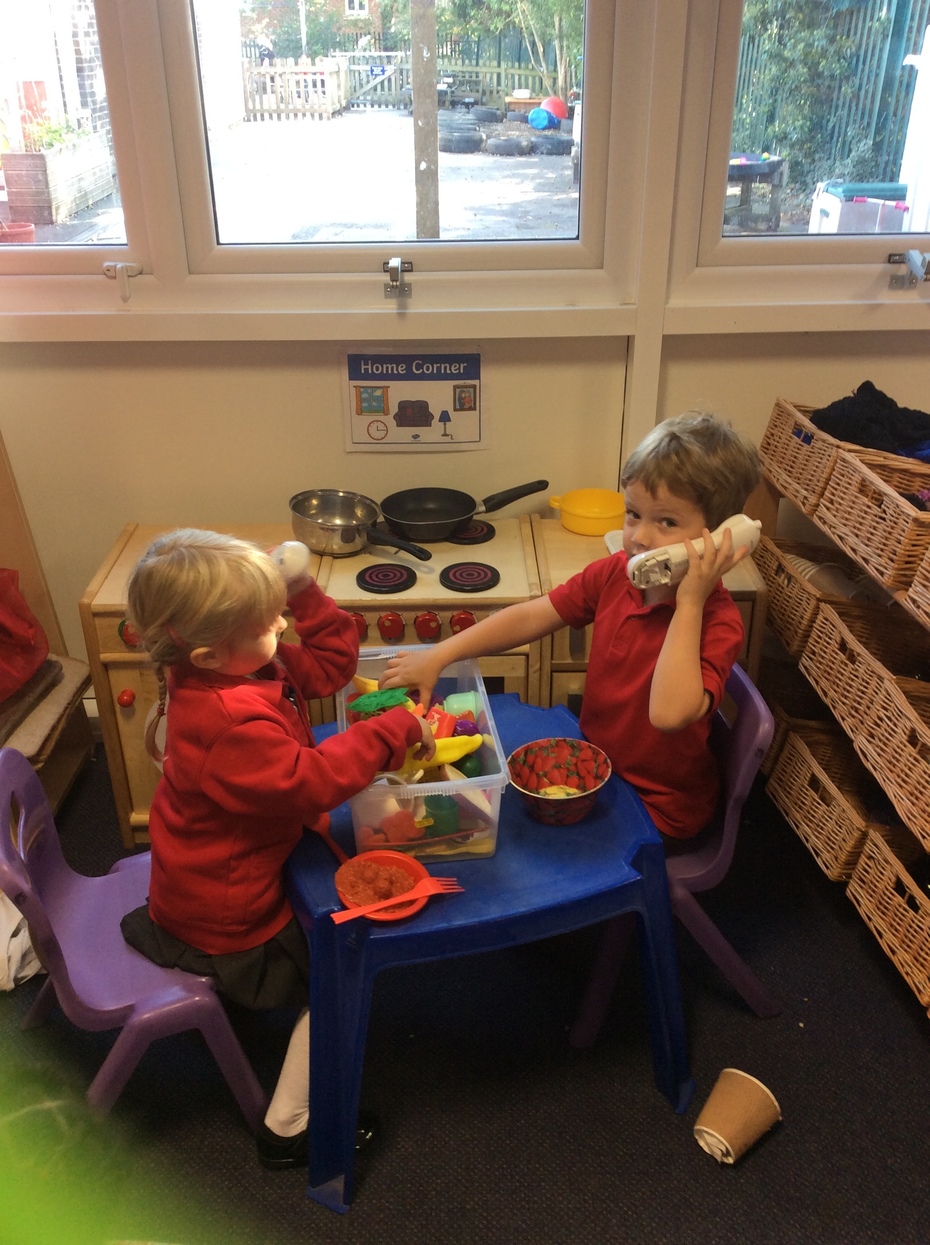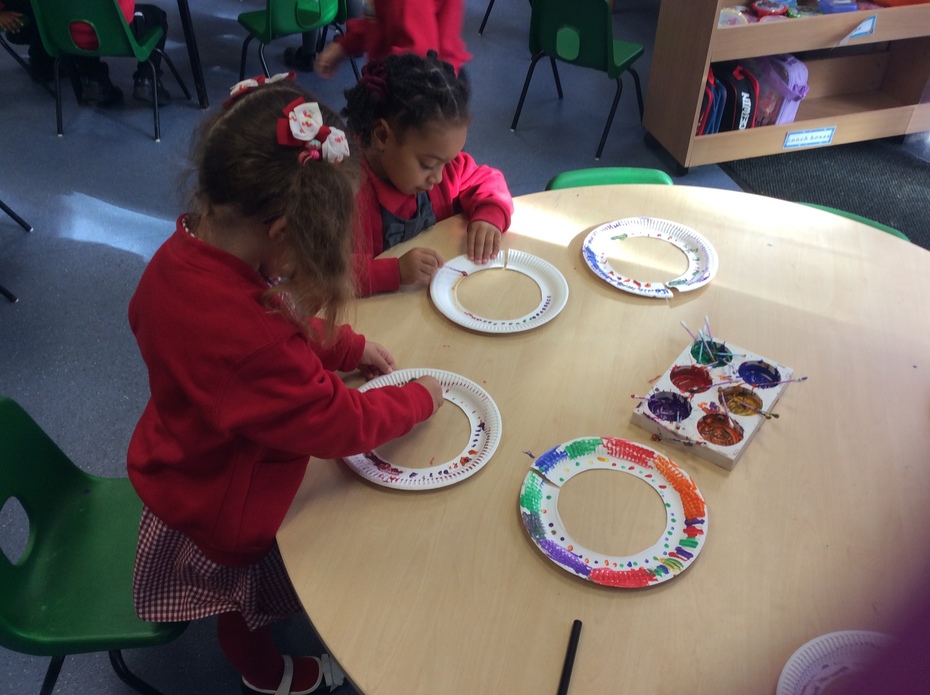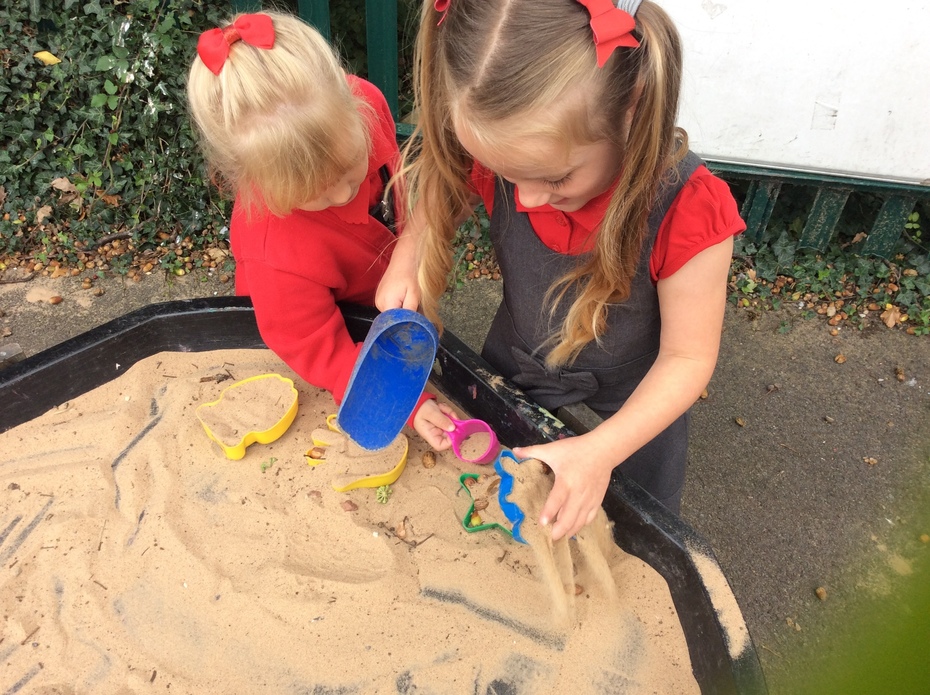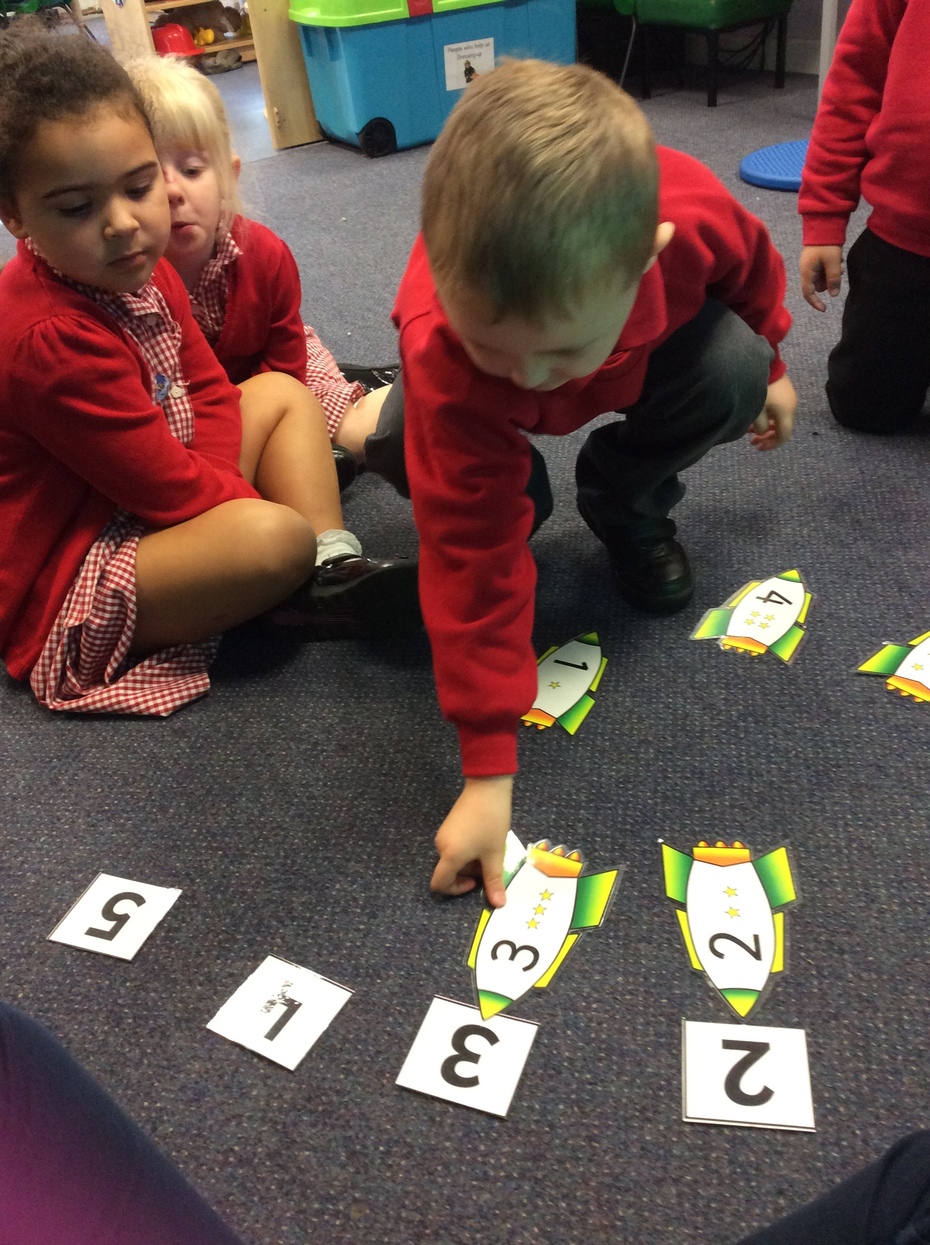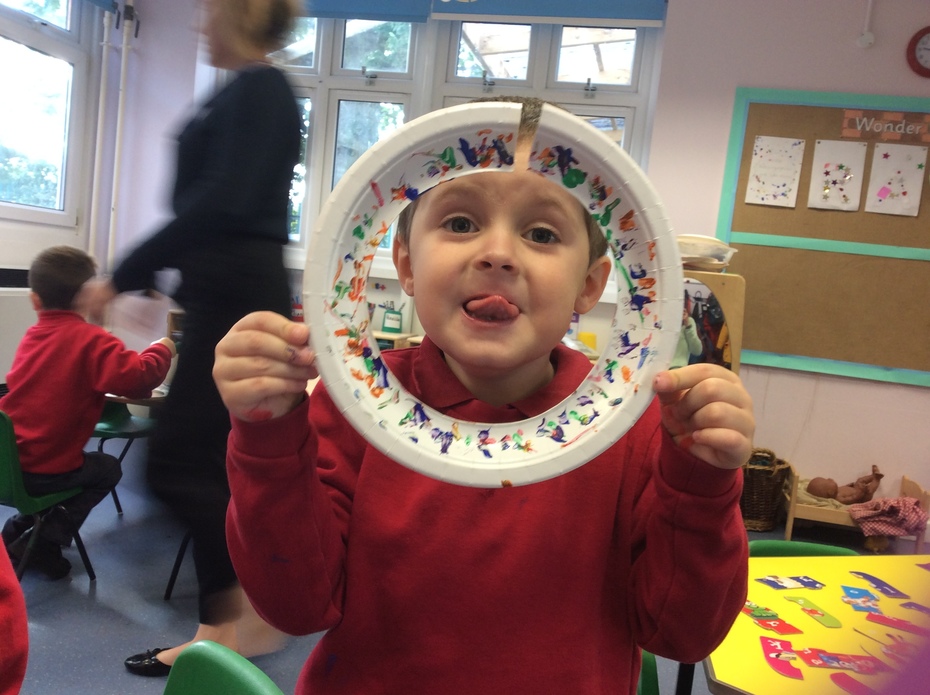 Week 1
A warm welcome to all! We have had such a fun time this week getting to know each other in Pembroke and Edinburgh! We have been doing all different kinds of fun activities each morning and afternoon. It has been exciting to get to know the children through sharing the 'All About Me' boxes! It's amazing how much we learn about each other from a shoe box!! Next week we will all be staying for lunch which will be an exciting adventure as we get to know the rest of the school.
We can't wait to spend another week with you all! Have a great weekend!
Miss Taylor and Mrs Hughes