Year R
Pembroke and Edinburgh
Term 6
Week 6
We are getting ready for Year 1! This week we have been painting portraits of ourselves ready to show our new teachers in September.
In Maths we have been learning about time, using the clocks that we have made to tell the time o' clock and half past. We have also been thinking about the things that we do in the day and the time in which we do them.
We have been continuing to write speech bubbles for our superheroes, remembering capital letters, finger spaces and full stops in our sentences. We thought about what things superheroes might say and have written sentences such as "We will save you!" and "I am a real life superhero!"
We were very lucky this week to be invited to watch the Year 6 production. We thought it was really super and we all enjoyed watching it. We showed the rest of the school how grown up we were by sitting quietly throughout the dress rehearsal and showing respect for the performers.
On Wednesday we had some fun on the field and took part in some outdoor activities whilst the new Reception children were in. We took some time to reminisce about the beginning of the year and how far we have come since our first days in Pembroke and Edinburgh!
Edinburgh Class has been busy practising their class assembly which will take place next Friday, 20th July at 9.00 am and we look forward to seeing as many parents/carers as are able to attend.
Can we take the opportunity to remind all parents that water bottles and hats are needed for your child in the hot weather.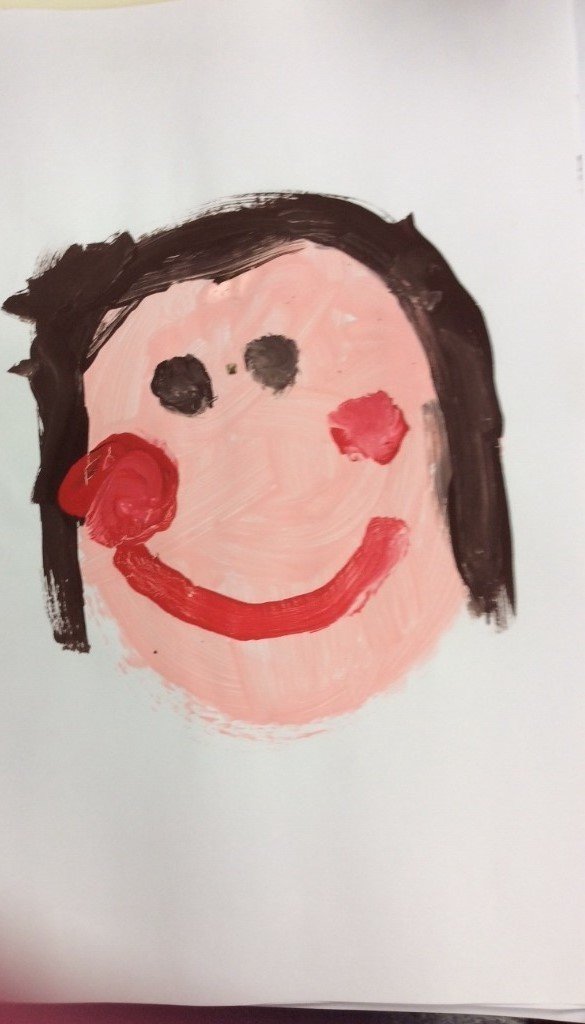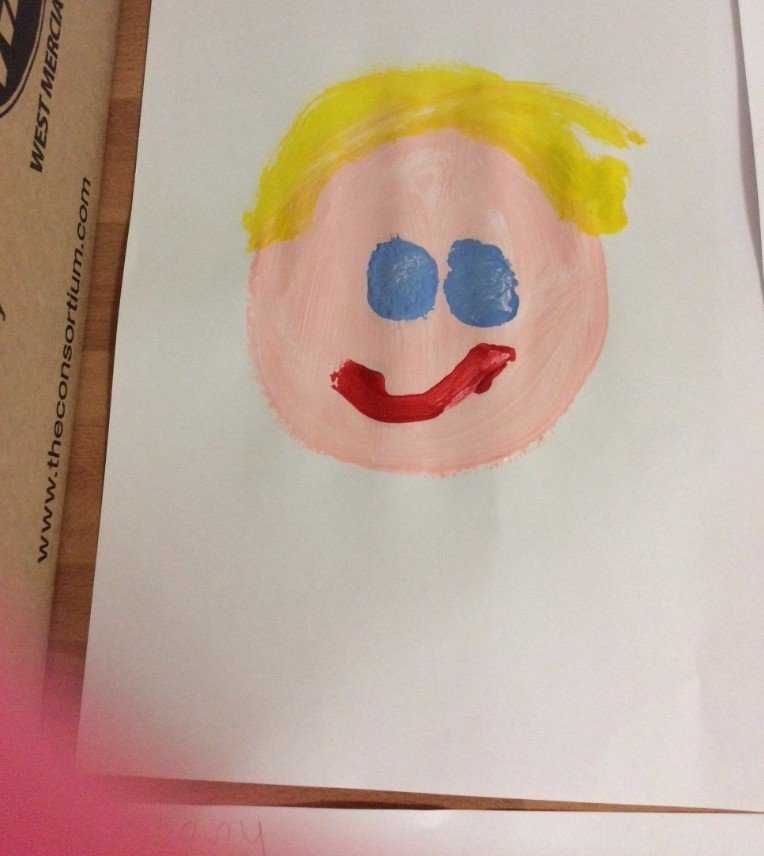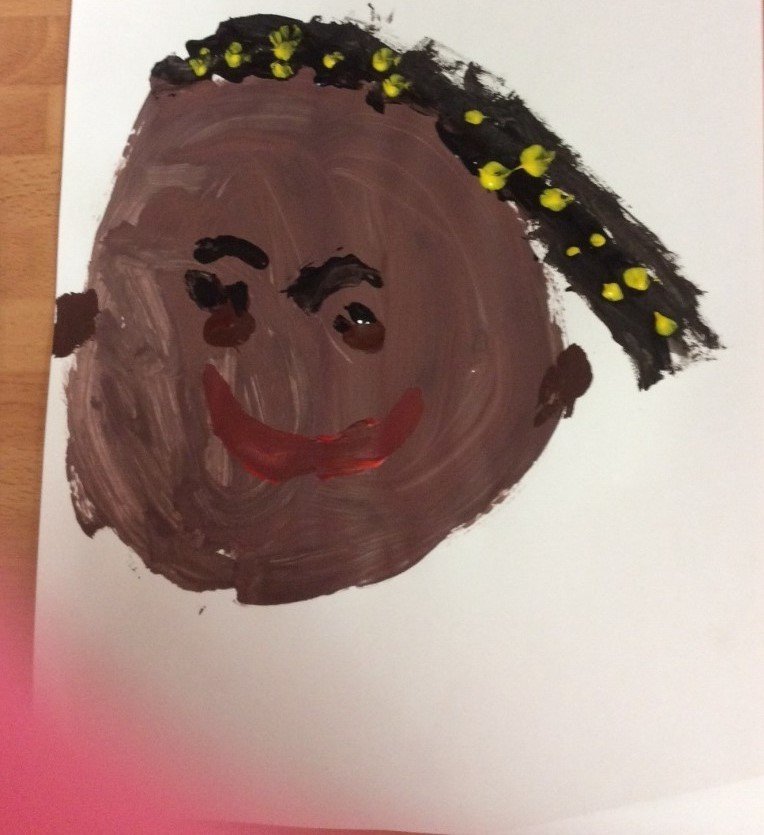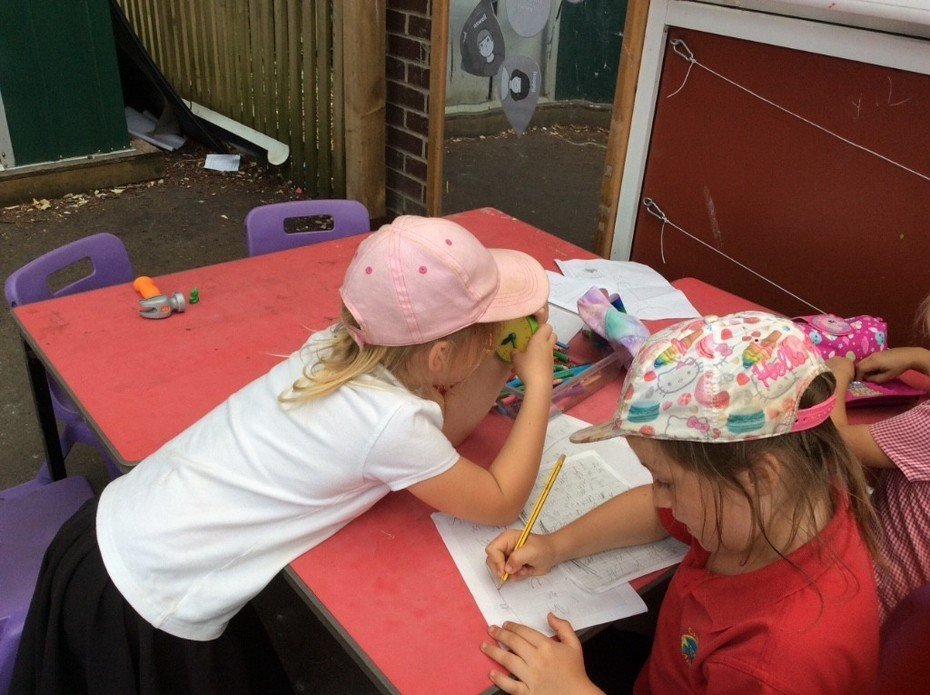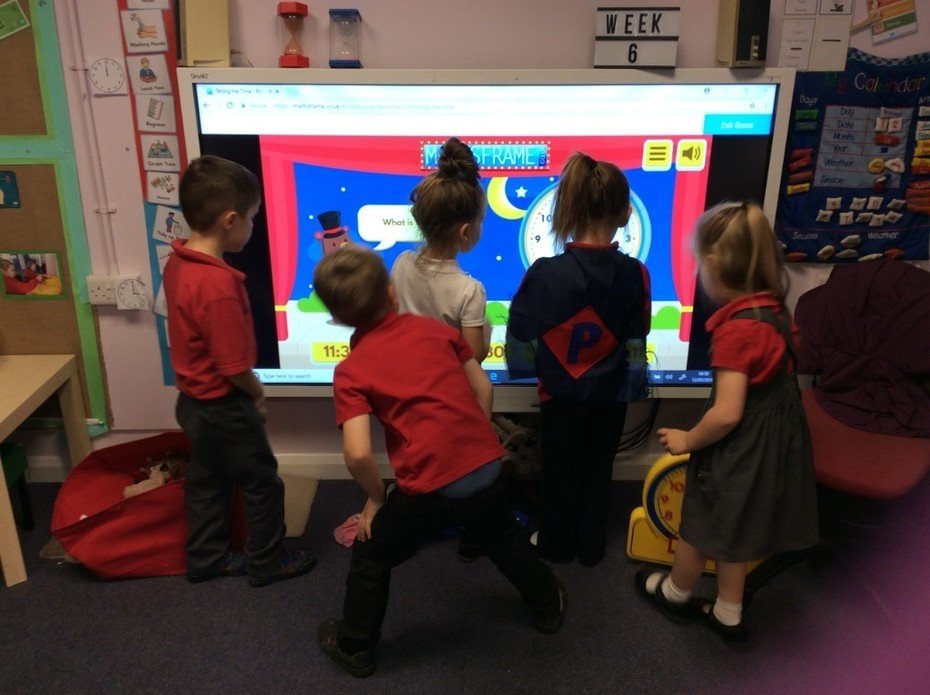 Week 5
We have had an exciting time this week meeting our new classteachers. We went to visit our new classrooms and also got to stay for the morning getting to know our new teacher. We are getting ready for Year 1!
We have also been taking part in classroom circle times to support our transition into Year 1. We have all tried on a blue jumper to help us understand it will be different.
We have been making superhero cuffs and have been thinking about how we could use them and what special powers they might have! We have also been writing speech bubbles and thinking about what our superhero might say!
In Maths we have started to learn about time - seconds and minutes. We have been making own clocks so that next week we can use them to begin to learn to tell the time.
We have had a lovely time on the field and generally taking our learning outside as the weather has been so amazing!
A big well done to Pembroke Class for their brilliant Class Assembly on Friday.
Week 4
We have been brilliant 'superheroes' this week!
We have been choosing to be different 'superheroes' and we have been writing about what our names would be, our special powers, and how we could help people.
We have been really creative and used photographs of ourselves and turned ourselves into 'superheroes.' This has been really good fun to see what we would like with a cape.
In Maths we have been looking at data again and recording information about 'superheroes'. We have been collating the data and then answering questions about the information.
We have been starting to get ready for Year 1, with only a few weeks left in Year R now! We have tried on the blue jumpers that we will wear when we get there and have explored what will be different and what will stay the same! We have been thinking about things that we like and are special to us, so that we can tell our new teachers in September. We have been drawing these things and then writing sentences.
We have also been talking about people who help us. We have been discussing what jobs we would like to do when we get older. We have been learning about some of the valuable jobs people do in the community.
It's been a very hot week so well done to all the children for getting through it! The Bath in Bloom judges also came to see our garden and were very impressed with all the hard work we have been putting in!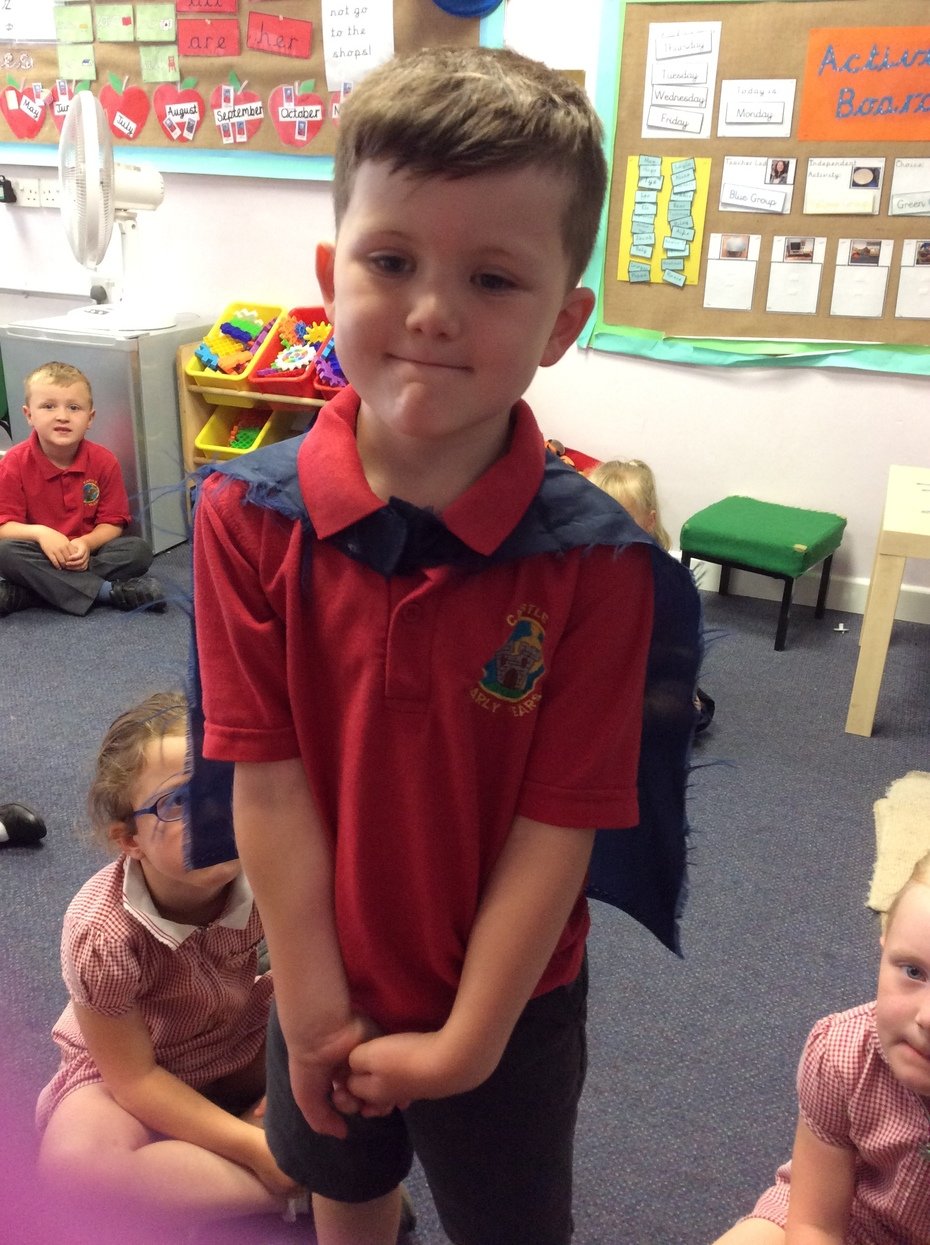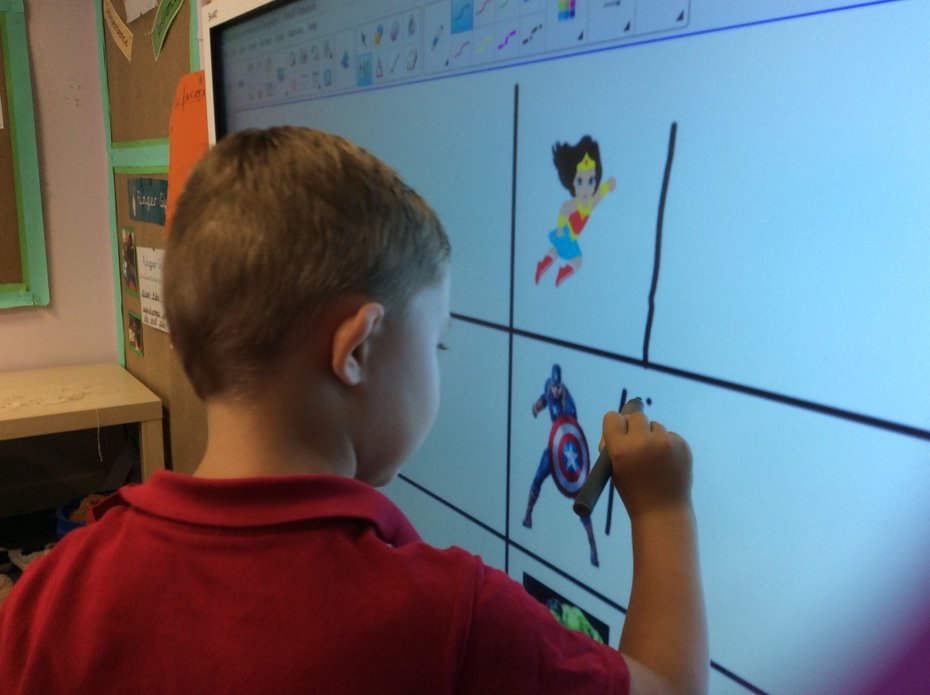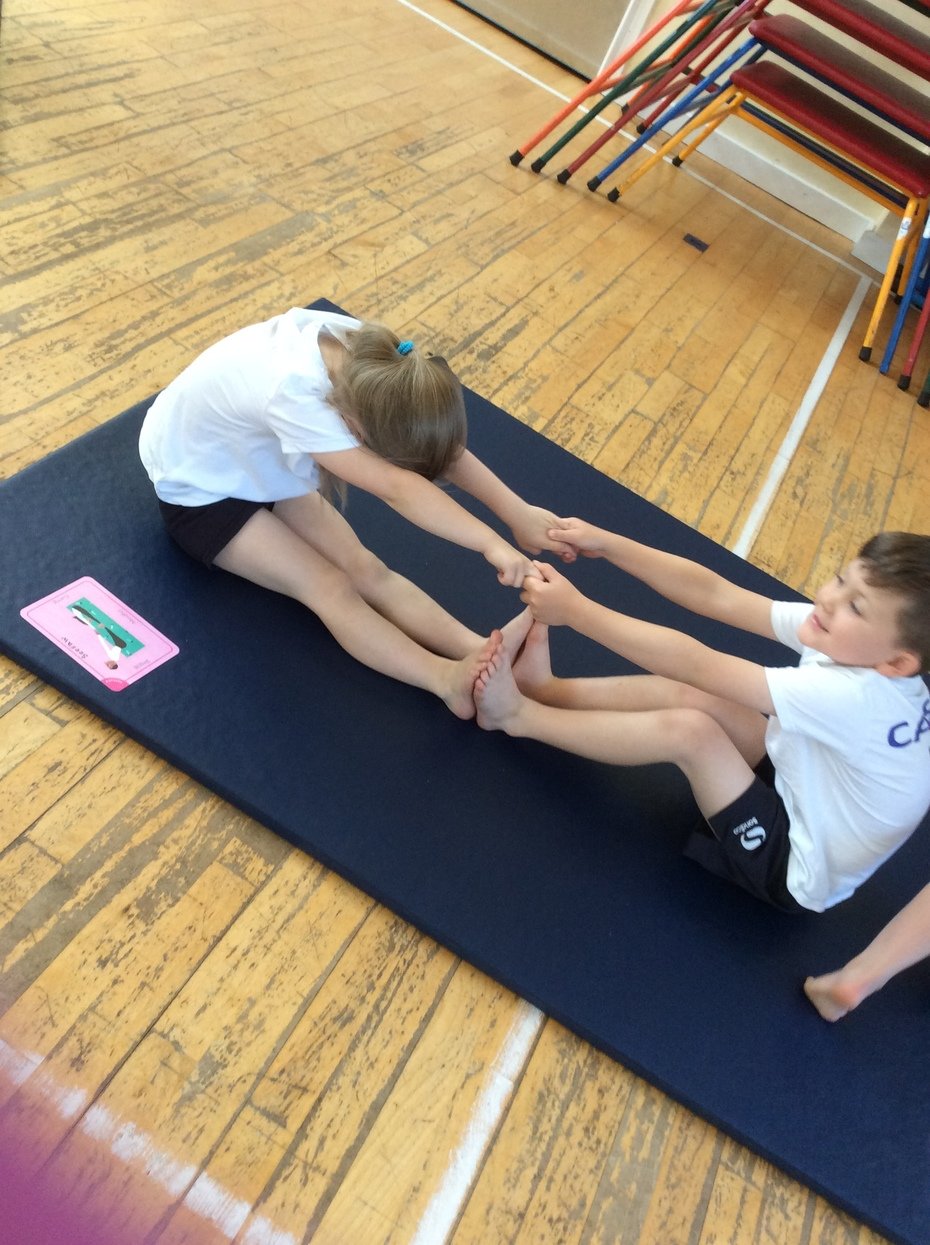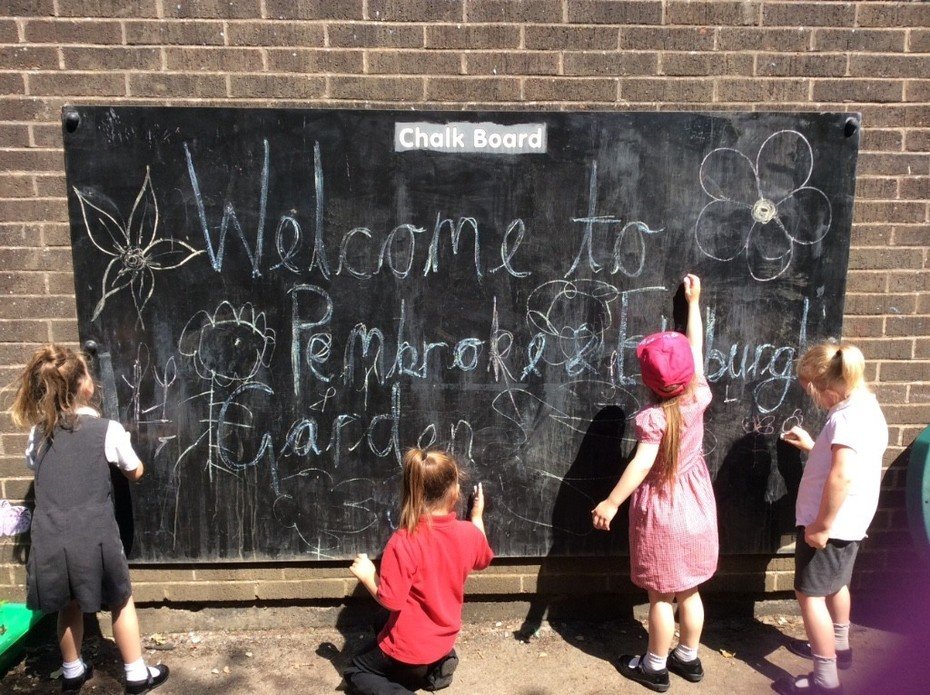 Week 3
We have had an exciting week this week with our Sports Day on the field. It was so much fun to take part in the races and cheer on our friends. We all had a great time and enjoyed taking part and watching Nursery join in too. We had a lovely refreshing ice pop and got a special sticker at the end. Thank you all for coming to see us.
This week we have been making our favourite 'Supertato' using real potatoes and making a cape and belt for him. We hope the evil peas don't make a comeback any time soon!
We have been voting this week for our favourite superhero and collating our votes onto a block graph. We have been learning in Maths about data and different ways it is represented. We even make a human bar chart when comparing our favourite colours and analysed which colours were the most and least popular!
We had a visit this week from the School Nursing Service. She came into class to explain how important it is to wash our hands. We had a special machine that showed up germs and we then had to wash our hands with soap then look at our hands again to see if the germs were still there. We all sang 'twinkle, twinkle little star' this helps to remind us how long we need to wash our hands.
We are still enjoying growing things; in our garden we can already see that the tomatoes, sunflowers and onions are starting to grow! We hope that the sunshine will continue.
With warm weather predicted for next week can we ask that all children come with hats and a water bottle!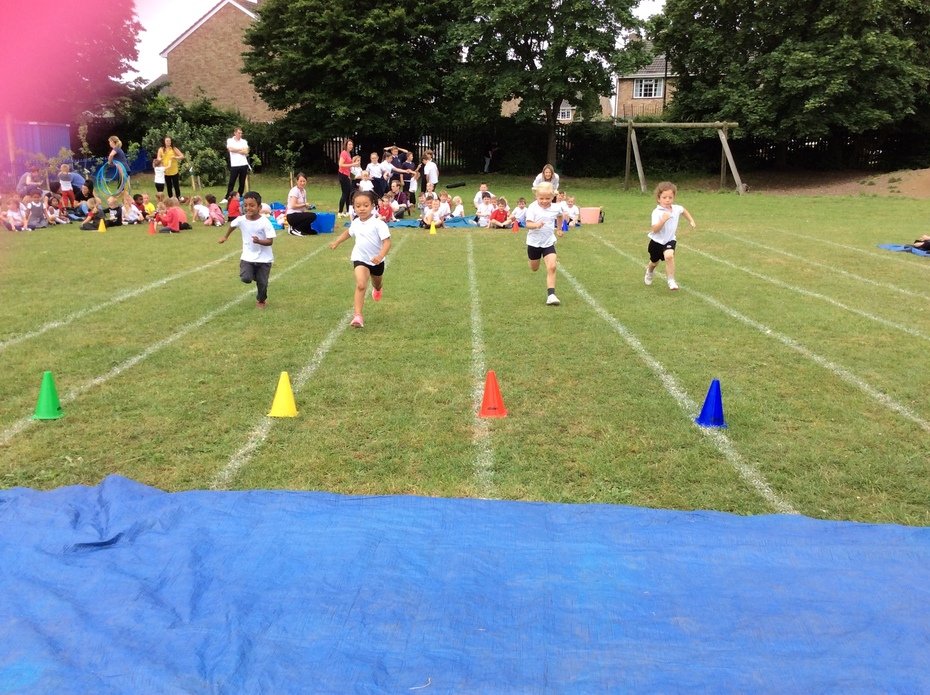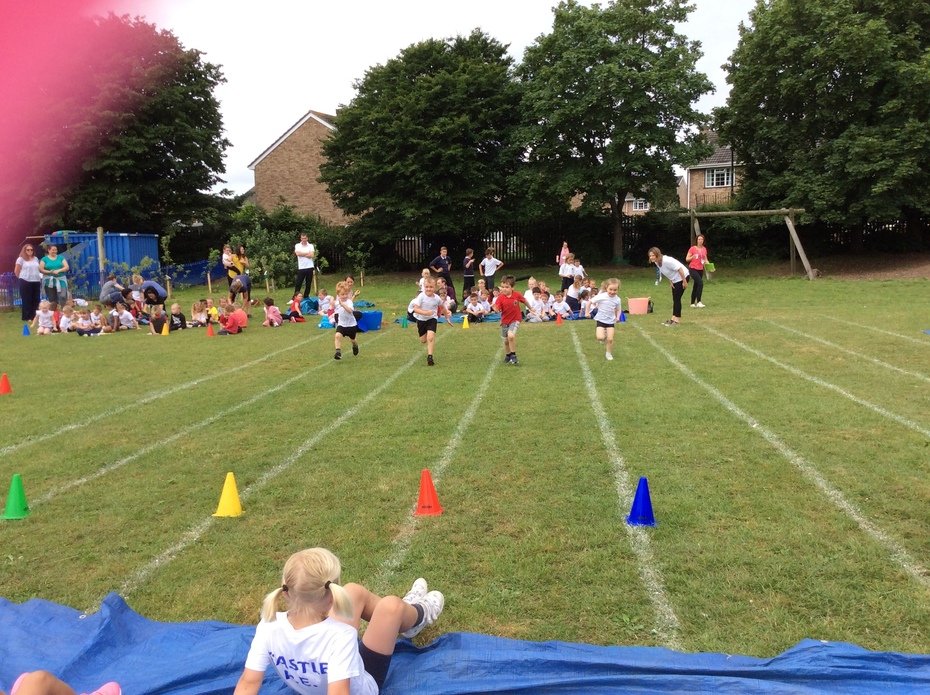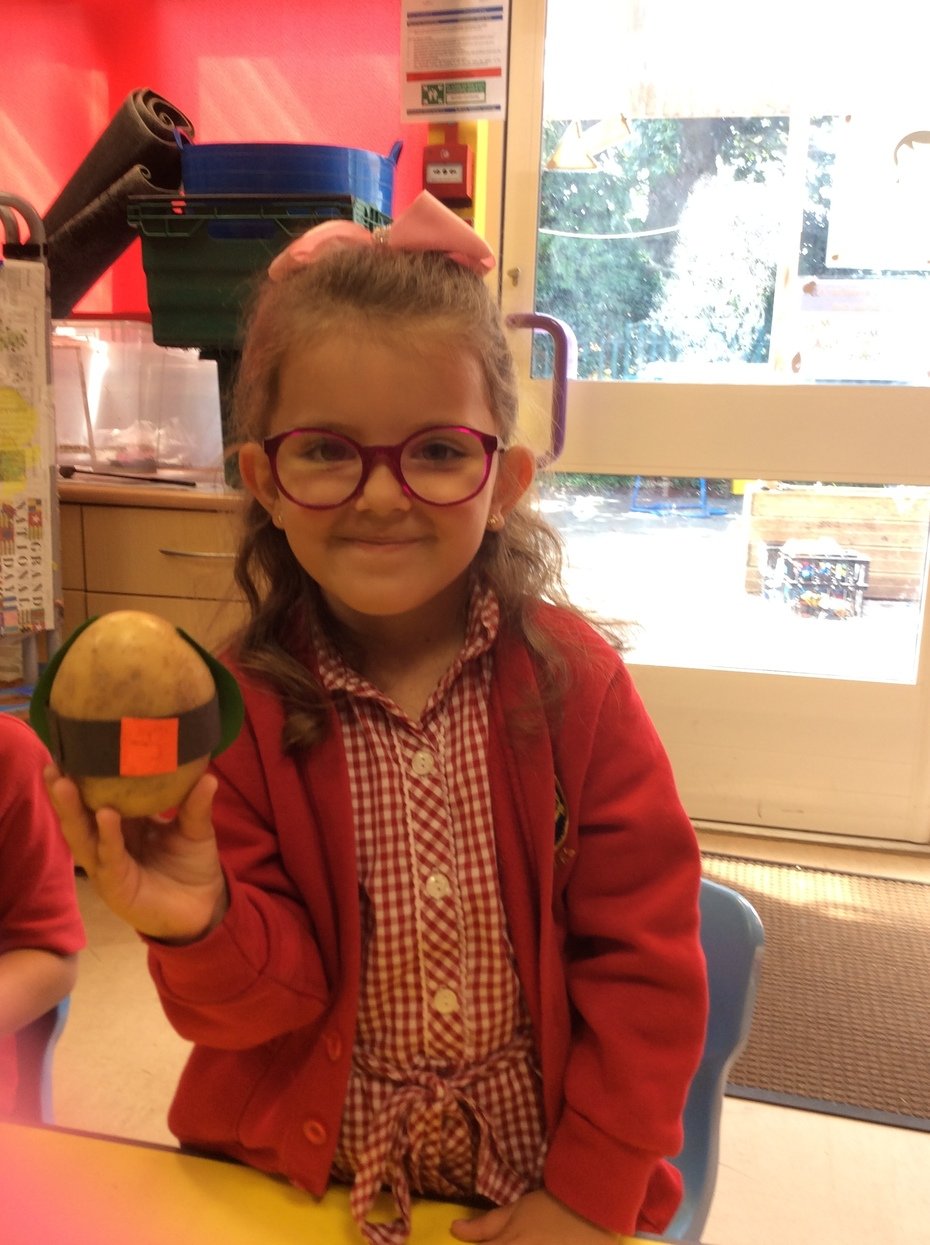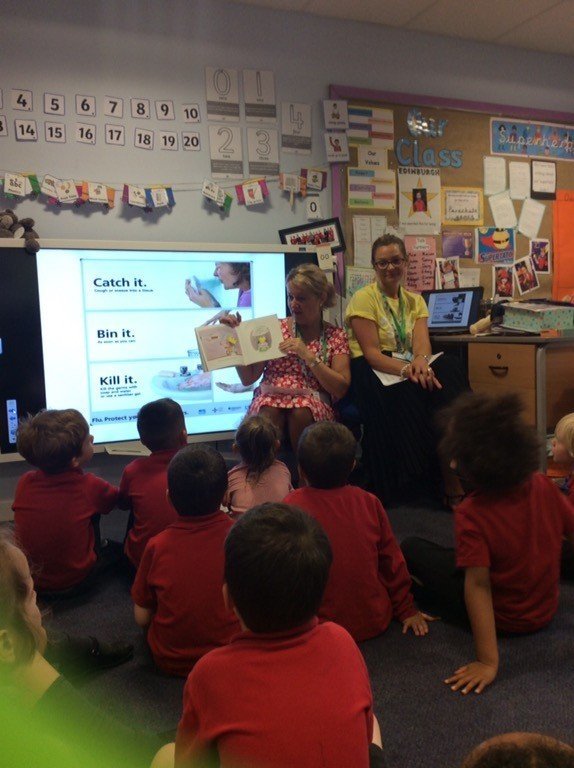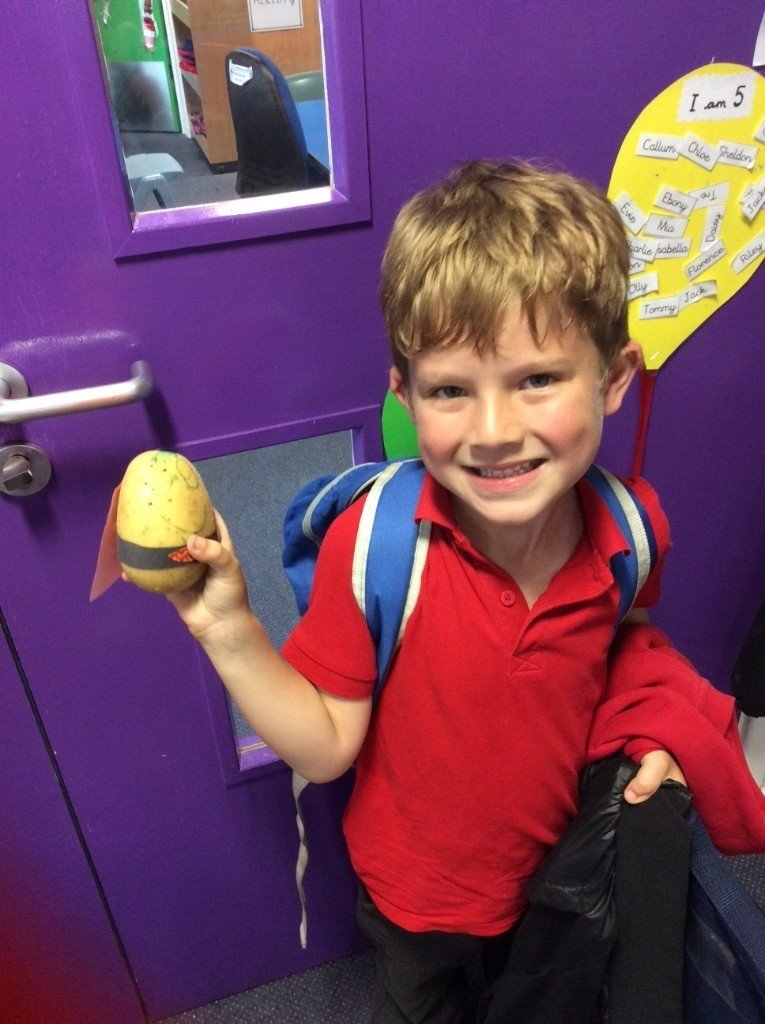 Week 2
This week we started our new topic called 'Superheroes'. We have been busy outside making our own superhero masks. We have been thinking about different superheroes and their special powers.
Every day we are choosing a superhero from our classes to wear the superhero cape. The child who has been chosen has demonstrated our school values throughout the day.
Our special book of the week is 'Supertato'; we have really enjoyed this story about his adventures with the evil peas!
We have been busy writing letters to Farmer Ed at Court Farm, we have been writing about our favourite parts of out educational visit.
In Maths we are still focusing on number bonds to 10 and writing number sentences; our evil peas have been stealing some of the numbers. We have been learning that two numbers are best friends that make 10.
We have also been practising sports day races and look forward to seeing you all next Tuesday at 10.30 am.
Have a lovely weekend!
Week 1
We have had an exciting but busy first week back.
We had a really fantastic educational visit to Court Farm. We loved seeing all the different animals on the farm, such as new baby piglets, calves, goats, horses, and many more.
We were very lucky to feed the lambs with bottles of milk and we even got a ride on Farmer Ed's tractor around the field.
In school we have been busy writing about our holiday news; we all had lots of interesting things to write about.
Outside we have been practising giving instructions to a partner and guiding them around an assault course; this has really helped to practise our listening and speaking skills.
We have enjoyed making our own farm animal masks independently! There have been some very convincing sheep, mice, cows and cats wandering around the classrooms!
The team would like to thank the parents for helping the children on our visit. We would not have been able to go without you and the children had so much fun!
We would also like to say a huge 'Thank you' to the children as they were very well behaved and made us all feel very proud.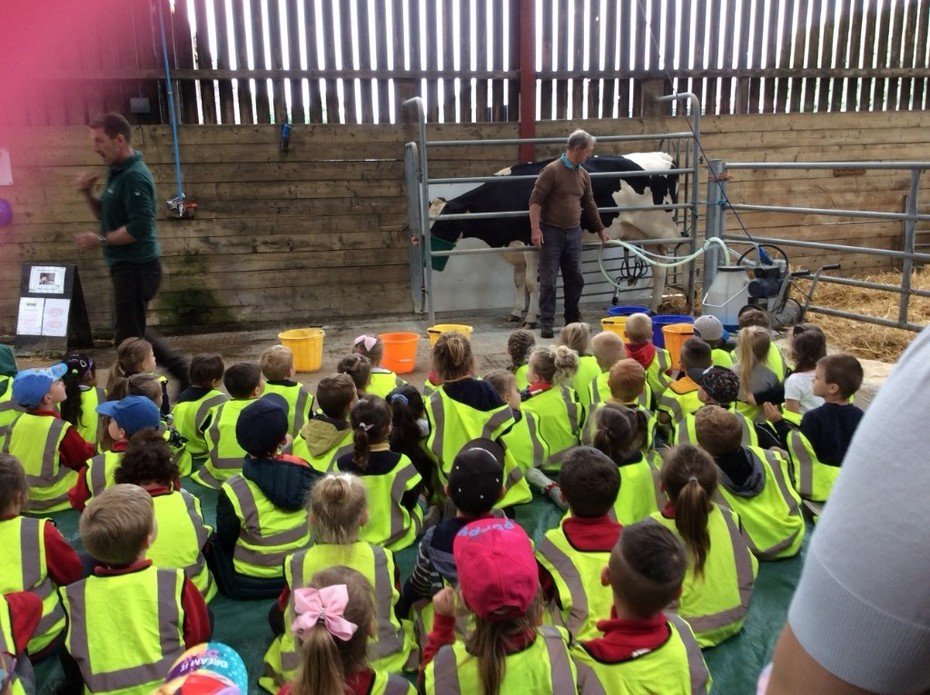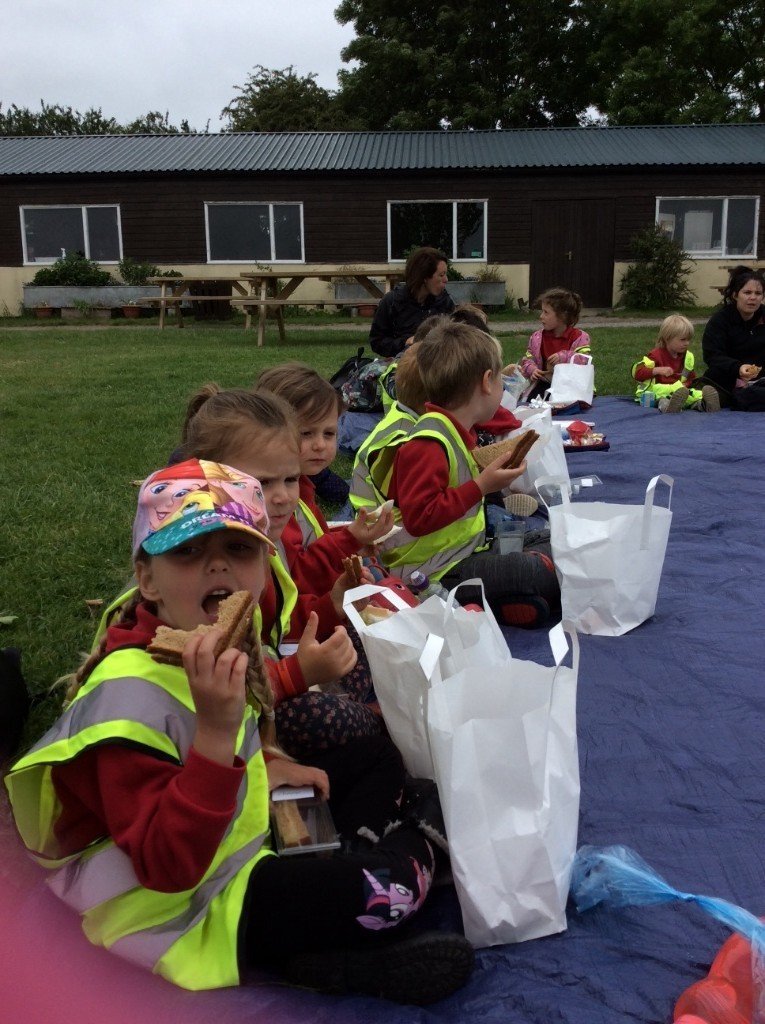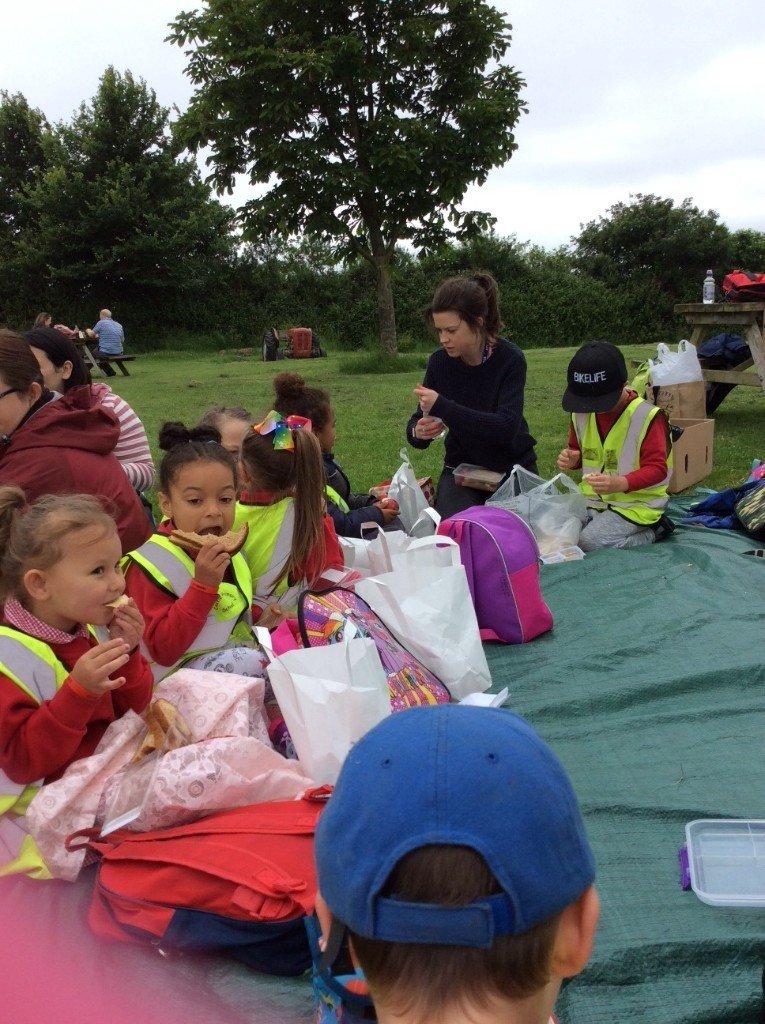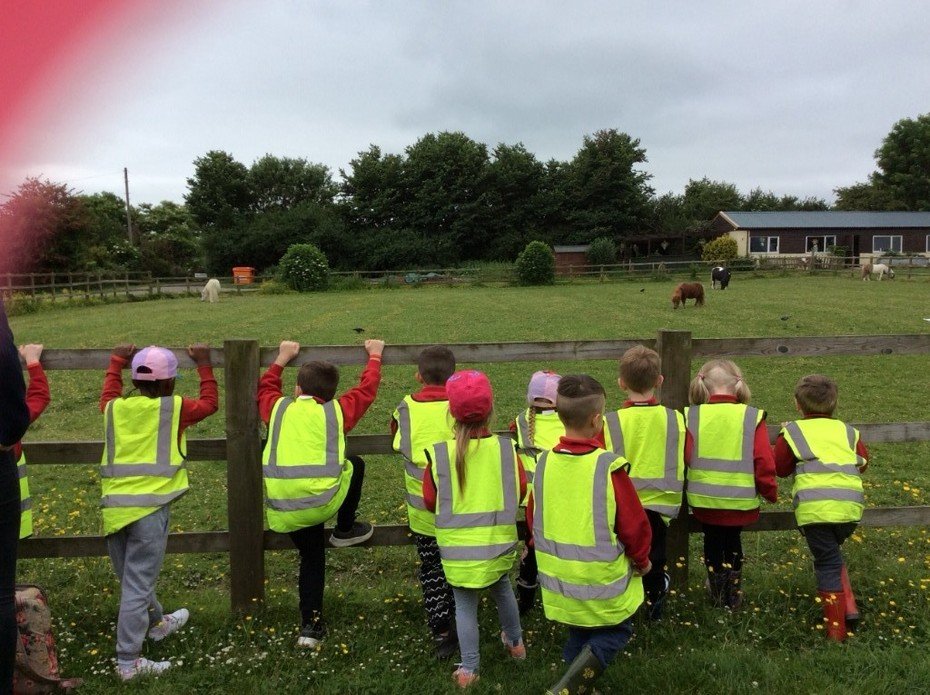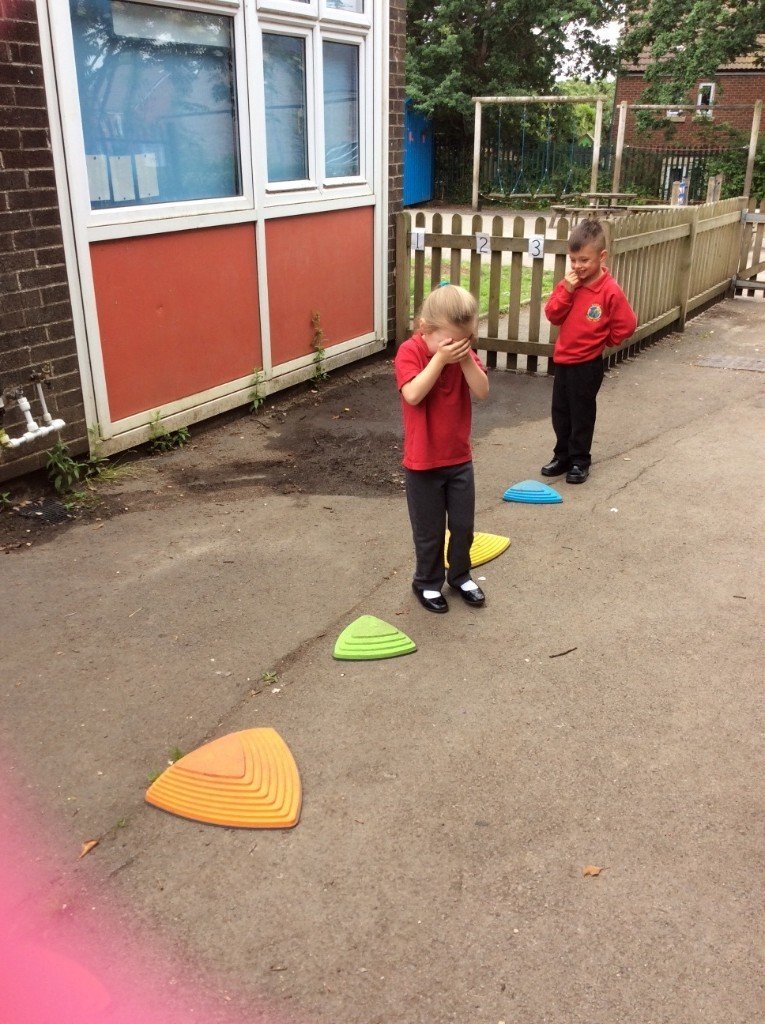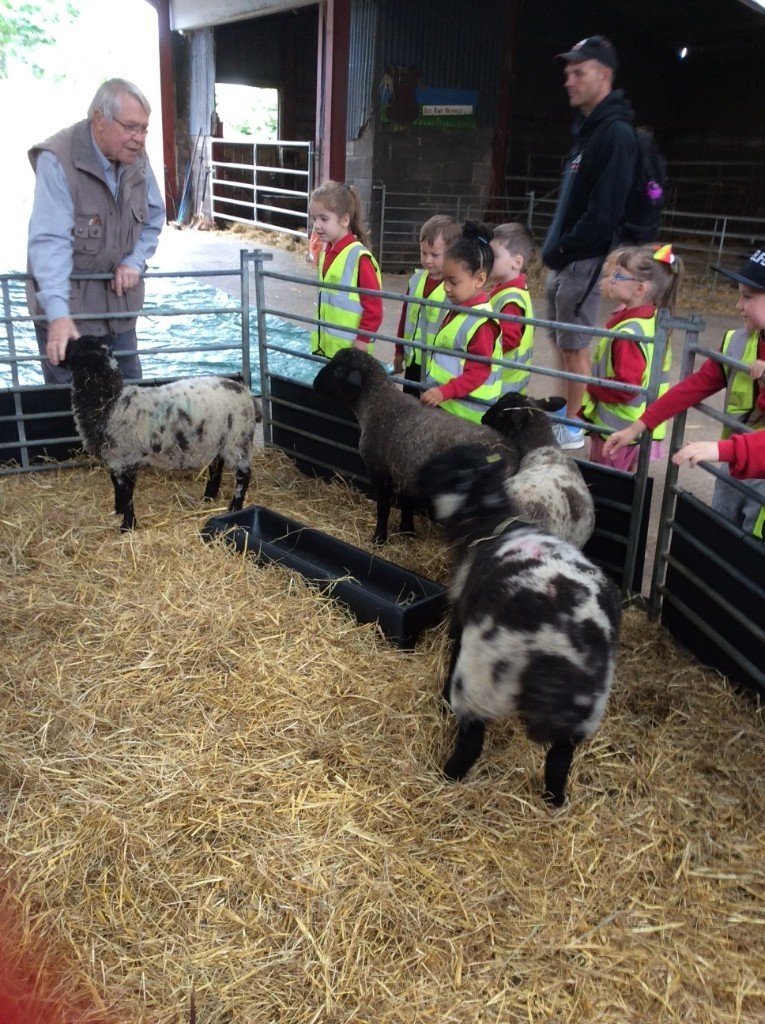 Term 5
Week 7
We have had a fantastic and busy last week of this term!
We were very lucky to have a visit from Year 1; they have been learning the story Handa's Surprise and were kind enough to share their stories with us. We were very impressed with their fantastic stories and it was really nice to see what we will be looking forward to doing next year.
We have been revisiting 2D and 3D shapes this week. We have been playing a game outside called 'Run to it'. We had to run to the shape and name it, then discuss the properties of the shape.
We made some finger spacers for our writing; these will support us when we are writing and help us to remember finger spaces in between words!
We have all be very helpful this week looking after our plants and watering them. We hope you all look after your beans so that they grow over the holidays. Keep an eye out for any giants climbing down the beanstalks!!
Hope you all have a restful and happy week's; we look forward to seeing you next term for more fun and learning.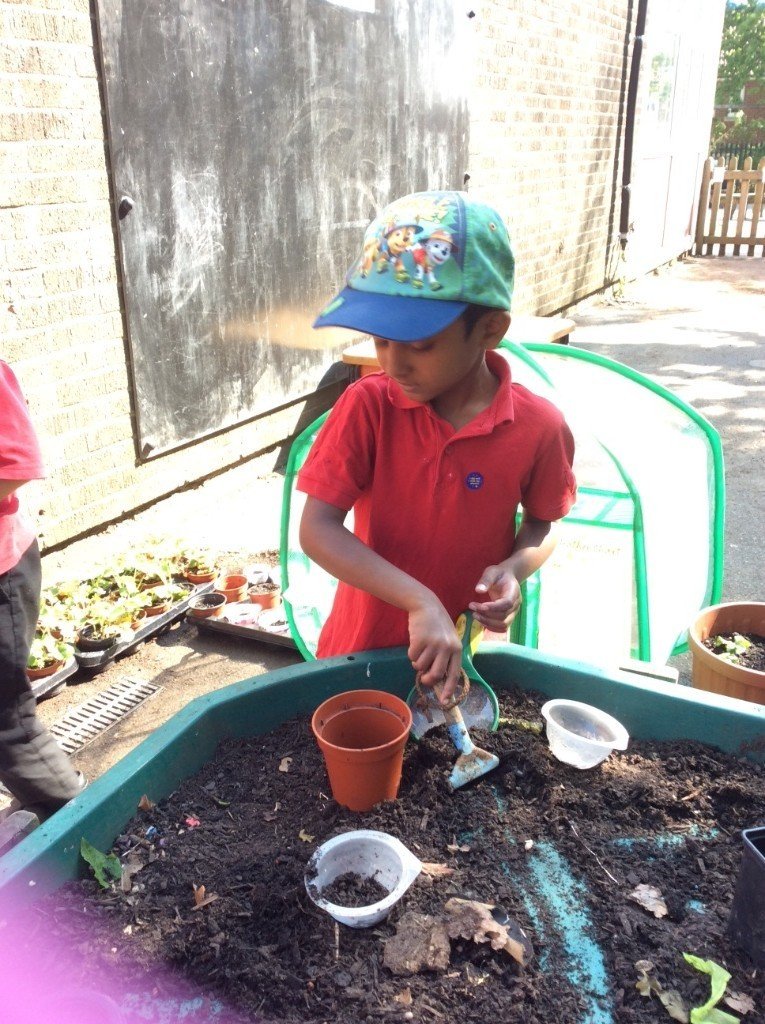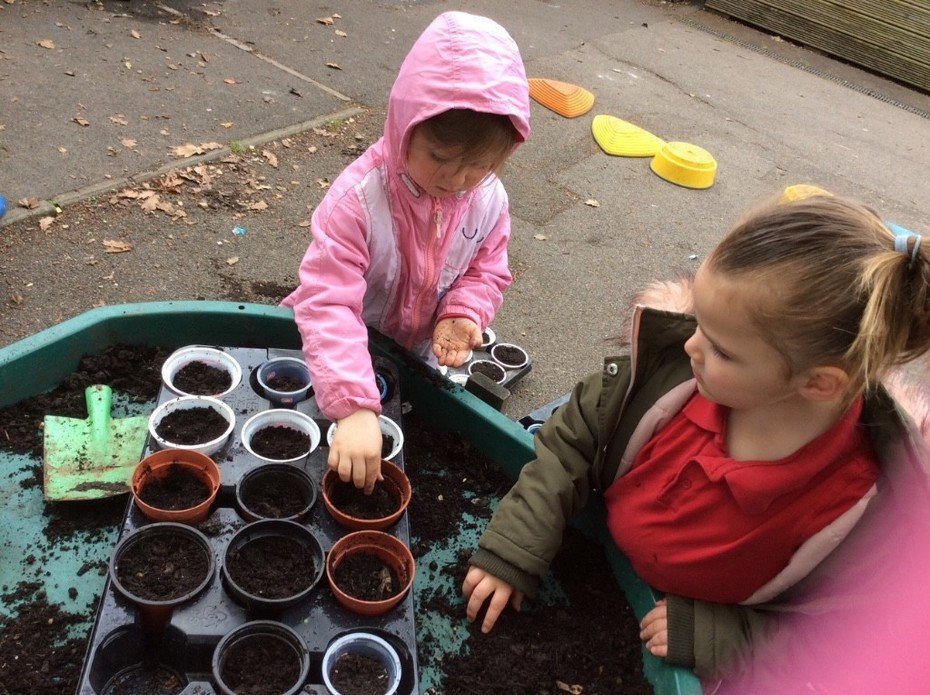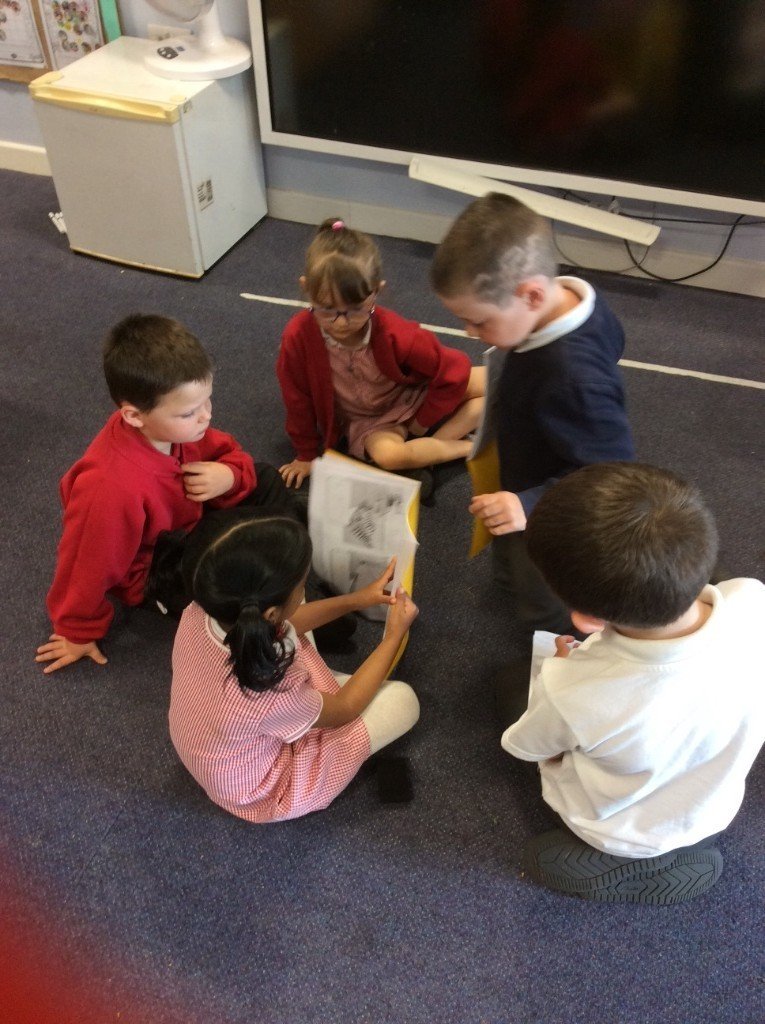 Week 6
What a fun filled week we have had in Year R.
We have been planting our germinated beans into pots. We have all been learning about the importance of caring for our plants. The children have been given responsibility to water the plants and check on the throughout the week.
We have made pictures of what we imagined to be at the top of our bean stalk. We stuck these pictures onto lollipop sticks ready to go in our pots.
In Maths we have been learning about capacity we have been comparing objects based on their capacity using water and rice. We have been predicting and counting how many cups of rice or water we would need to fill the containers.
We have been celebrating the Royal Wedding this week. We had a delicious Royal lunch outside on the field. We also made crowns in our class and sat outside to eat tasty cupcakes.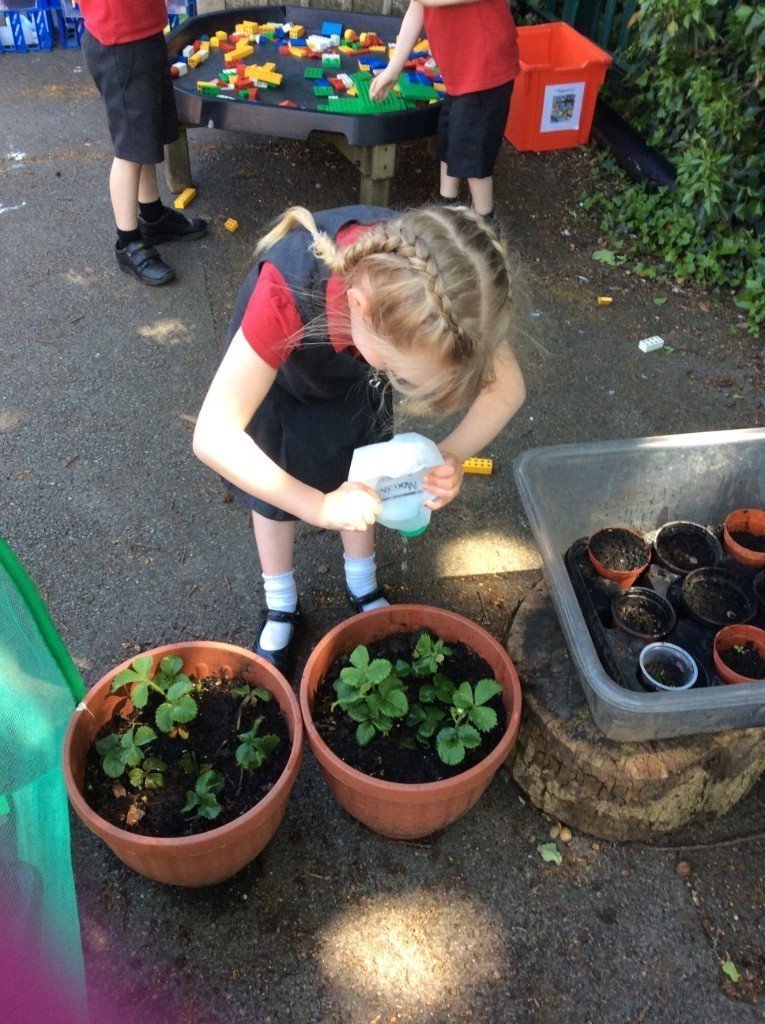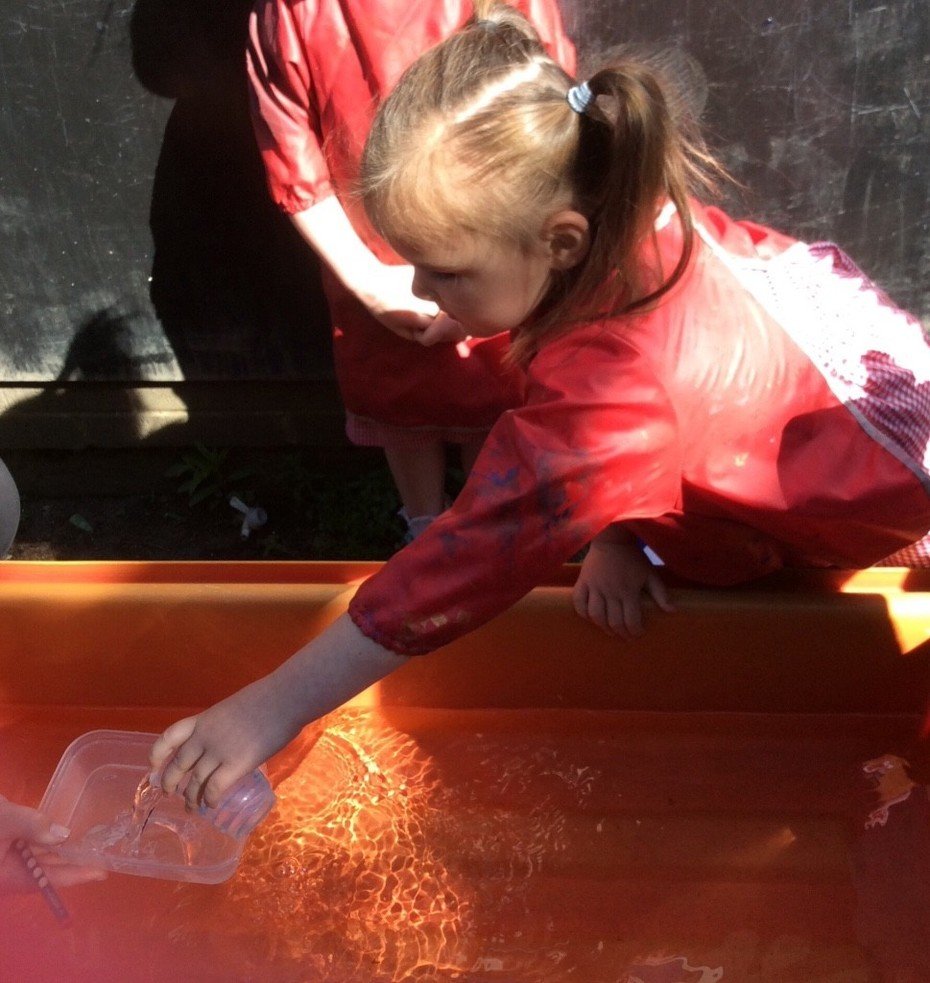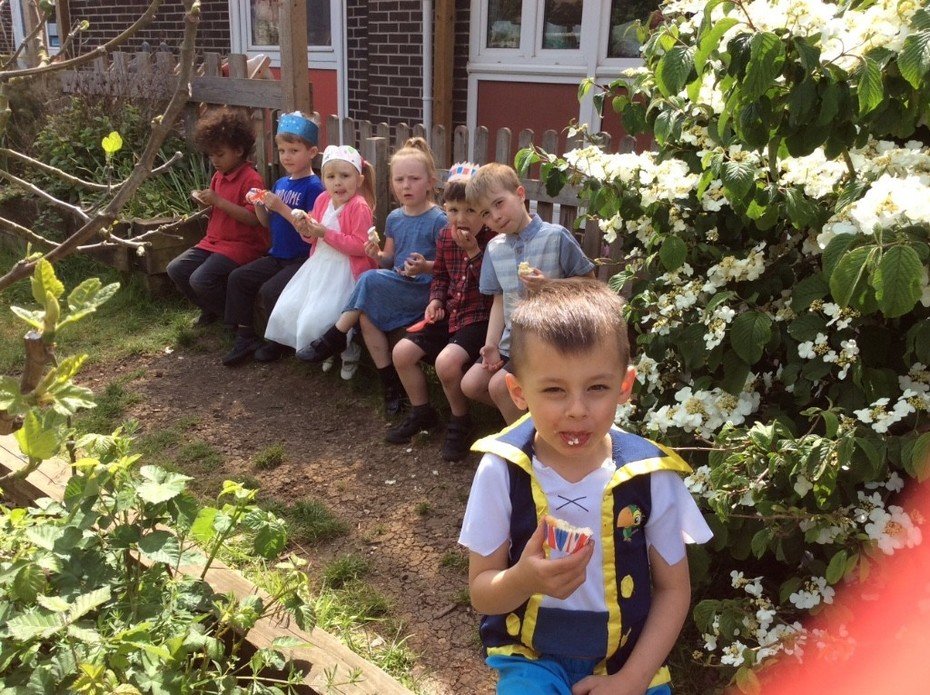 Week 5
We certainly have some green fingers in Year R!
This week we have been growing cress. We planted our cress seeds into cotton wool and placed them in egg cartons. We have learnt that the cress doesn't need soil and that the cress can grow just with water!
We are really pleased as, with the warm weather, some of our beans are starting to germinate and we can see that the root is starting to grow. The next stage will be for us to plant them into compost and hope that they grow really tall.
Outside we have been learning about floating and sinking, we have chosen objects from the classroom and made predictions on whether they would float or sink. We had some surprises!
We have been busy making our own giant beanstalks using green card and decorating it we have then looped them together to make a really long beanstalk.
In Maths we have been learning about measure using non standard units to measure items. We have been using language to describe length - longer and shorter. See if you can measure some things at home!
We hope that the weather stays warm and all of our plants keep growing!
Week 4
We have had a productive week in Year R and are beginning to grow plants. As part of our 'Healthy Heroes' topic, we are learning about where our food comes from. We have been learning about all the things that a plant needs to grow. We are trying to germinate broad beans ready to transfer them into pots to grow into plants.
In Yoga we have been practising mindful eating; we had to place a strawberry on our tounge and wait before we chewed it, and it really made us appreciate the taste when we could. We are also practising mindful eating during snack time and lunch time.
We have been busy making flower pictures and identifying the parts of a plant using real seeds; we hope you can come and have a look. We will be looking at plants that grow and learning about the life cycle of a plant. During our activity time we have been taking responsibility for tidying up the outdoor area, we are working really well as a team and making sure that we all look after our environment that we work and play in. Let's hope the weather stays warm so that we can enjoy the outside and help the plants to grow.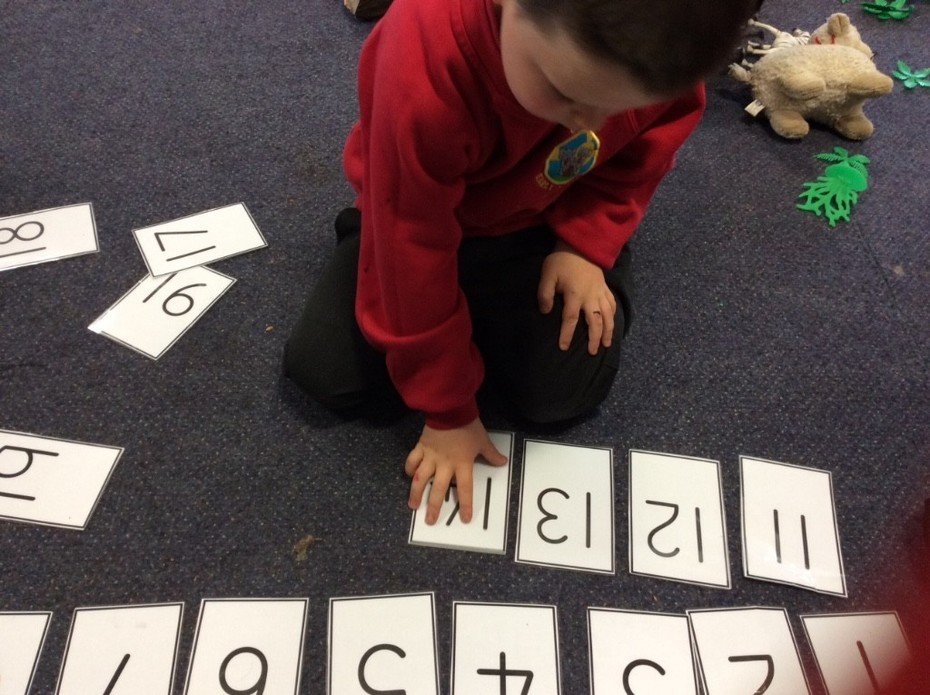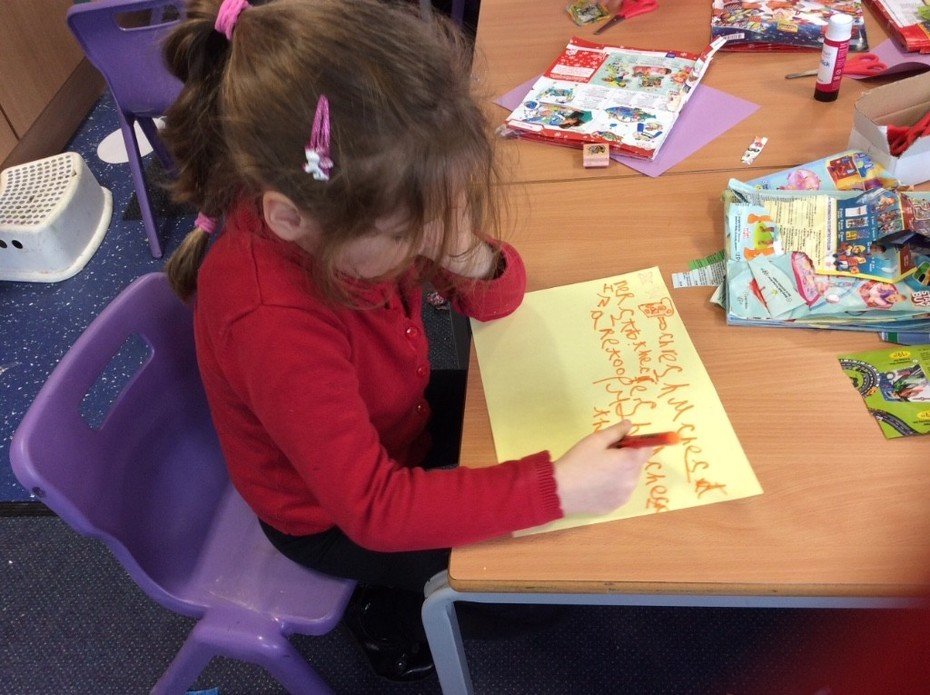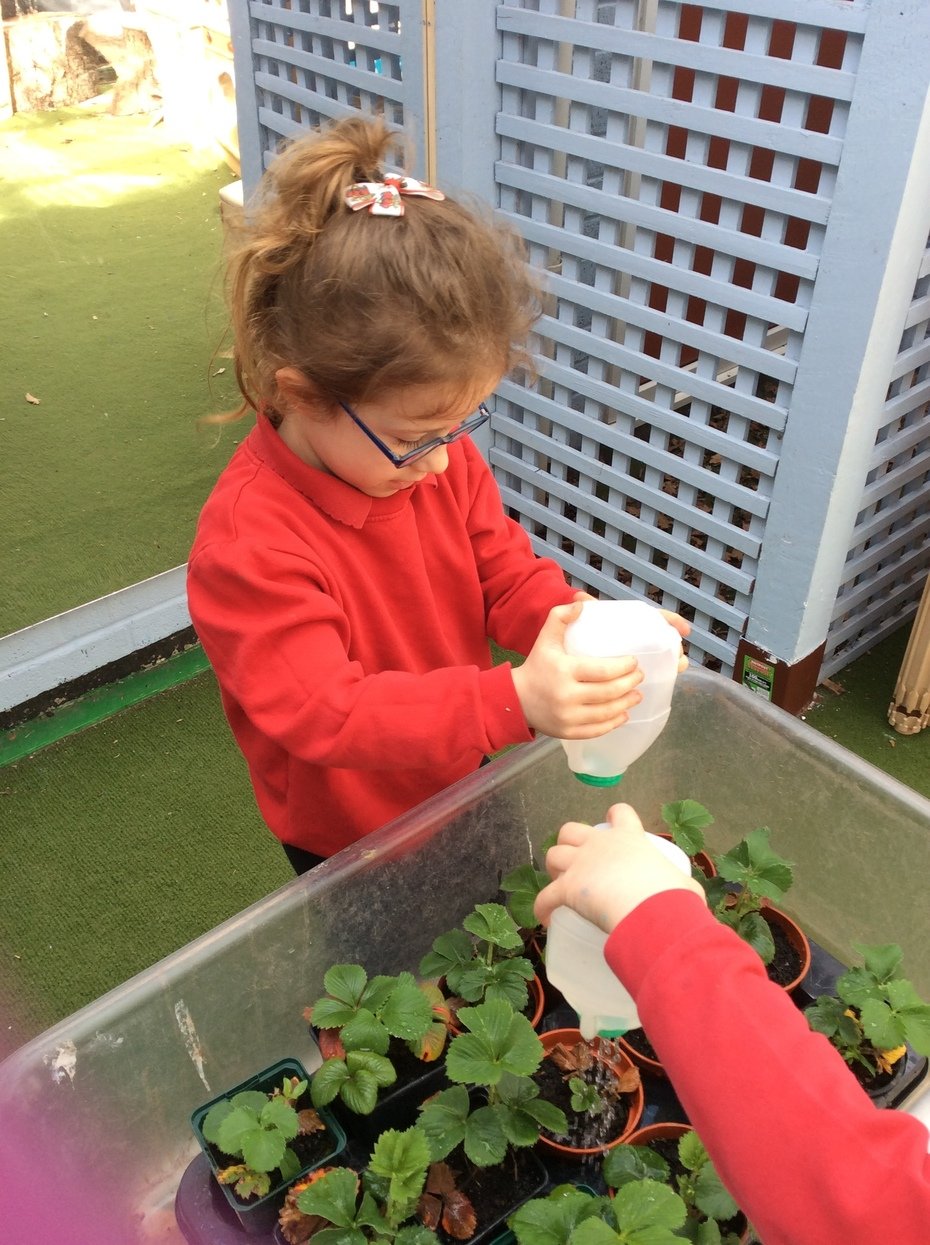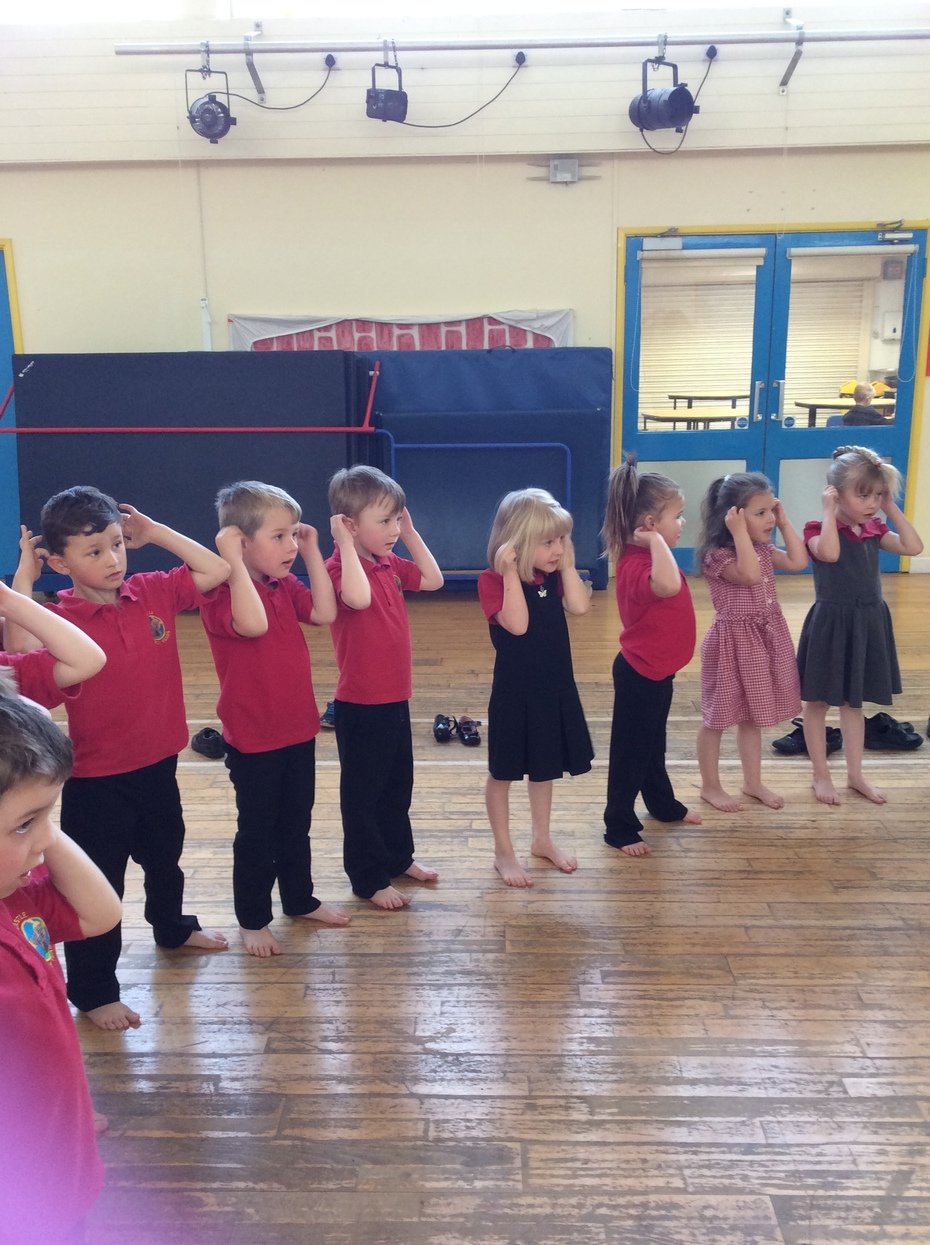 Week 3
We have become healthy heroes over the past three weeks! We know so much about keeping our bodies healthy and now that it isn't snowing…..(I've probably jinxed it now)….we have started planting some seeds and bulbs in our garden! We make sure to water them twice a day and look after the soil and space around them. Some of us have even been using our literacy skills to create signs explaining what we are growing and that people can't touch them.
In maths, we have been embedding our knowledge of addition and subtraction, linking our learning to Handa's Surprise. We have been dropping our basket of fruit and finding out how many are left in the bowl to show our subtraction skills and working out how much fruit Handa and Akeyo have eaten all together to show our addition skills.
We have enjoyed PE and Yoga & Mindfulness this week as well and have concentrated on the different ways of breathing. Using our nostrils, straws and watching our tummies go up and down as we breathe in and out.
Next week we will be starting our growing section of the term and will be exploring the process of bean growth!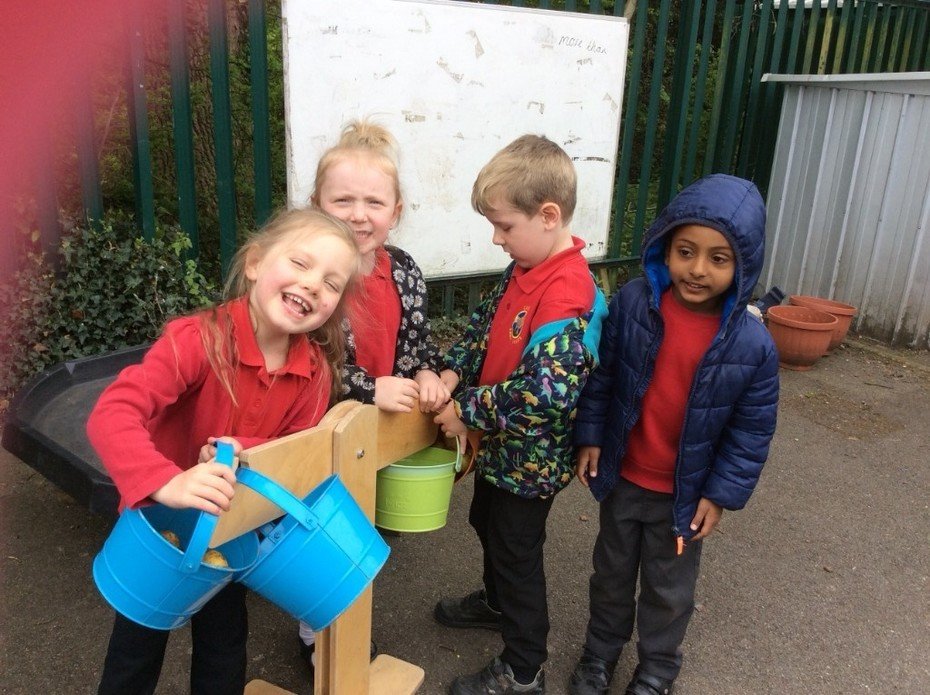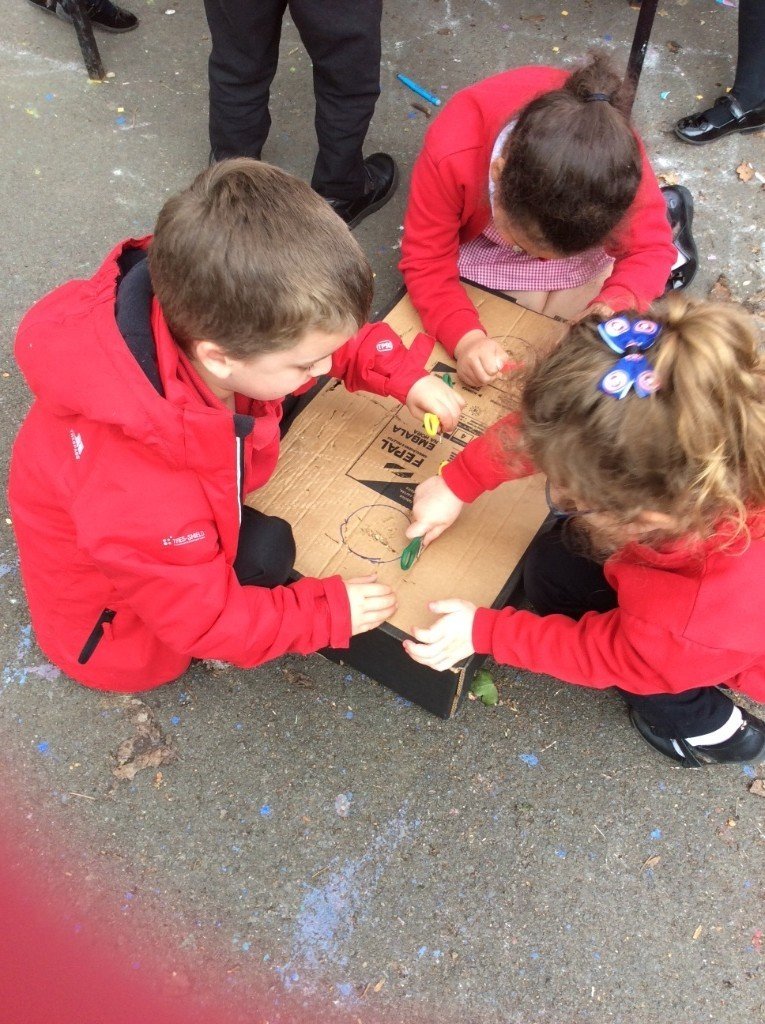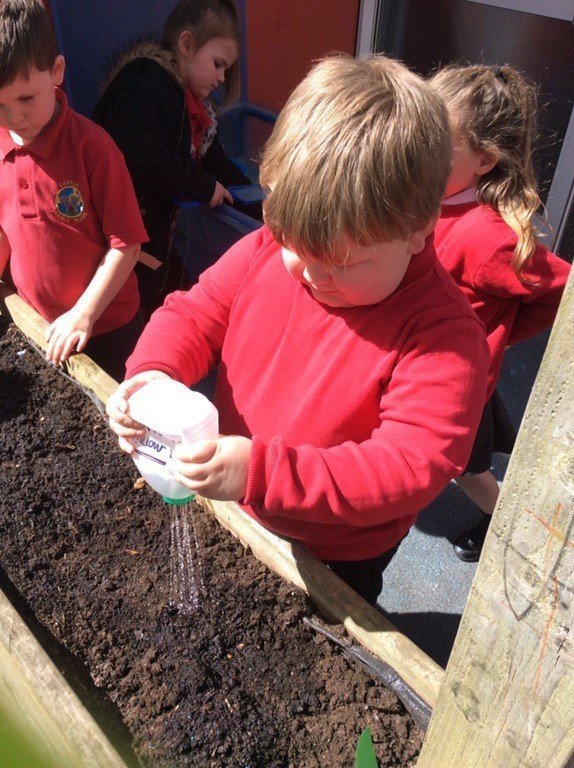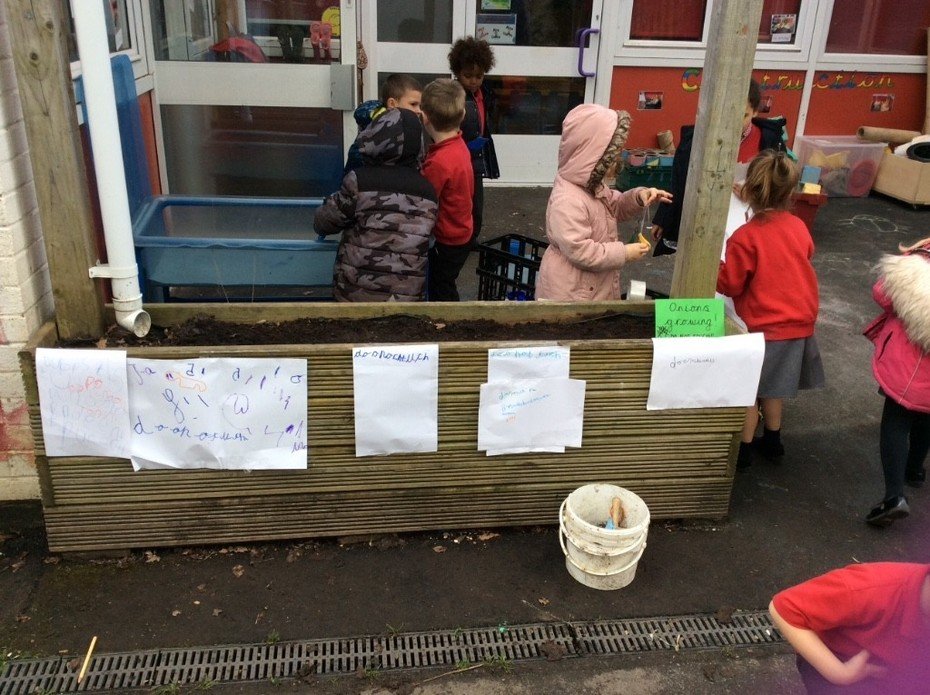 Week 2
This week we have been doing some more investigation into healthy eating. After designing our fruit kebabs last week, we made them with Miss North and Mrs Lewis and ate them for our morning snack! We talked about washing our hands before handling food and the importance of eating healthily. We familiarised ourselves with different fruit using the story of Handa's Surprise. As well as this, we created our own fruit baskets! We decided who we would like to make a fruit basket for and, like Handa's, filled our baskets with our friend's favourite fruit! We have also explored some vegetables: cutting them open to see what was inside, we even planted some of the seeds to see if we could grow any vegetables! We will be exploring this more as we prepare the garden! In maths, we have been exploring 'sharing' and 'halving', cutting up fruit and vegetables, sharing food out for the teddy bears' picnic and talking about 'odd' and 'even' numbers. In literacy, we were using our vegetable knowledge to create a soup recipe as well as continuing with our phonics! Some of us went on a spring hunt in the field this week. We used our senses to look out for different signs that Spring had arrived. This has been especially exciting as the sun has finally come out! We found green leaves, birds, flowers and seedlings. We hope you enjoy a lovely weekend in the sunshine!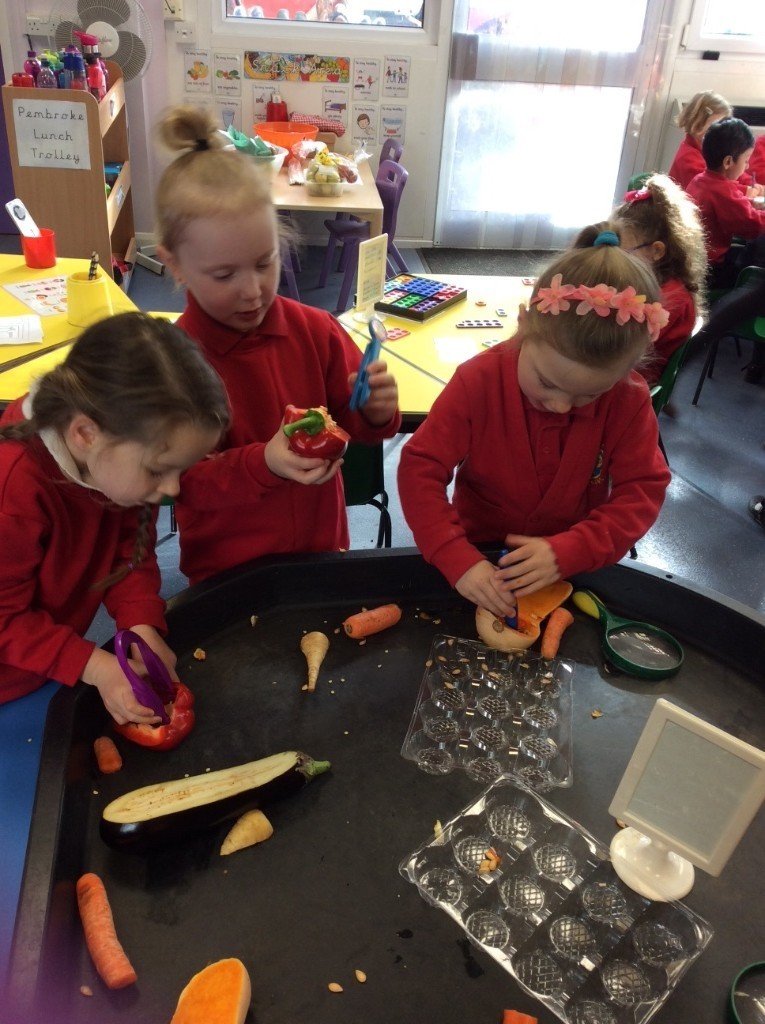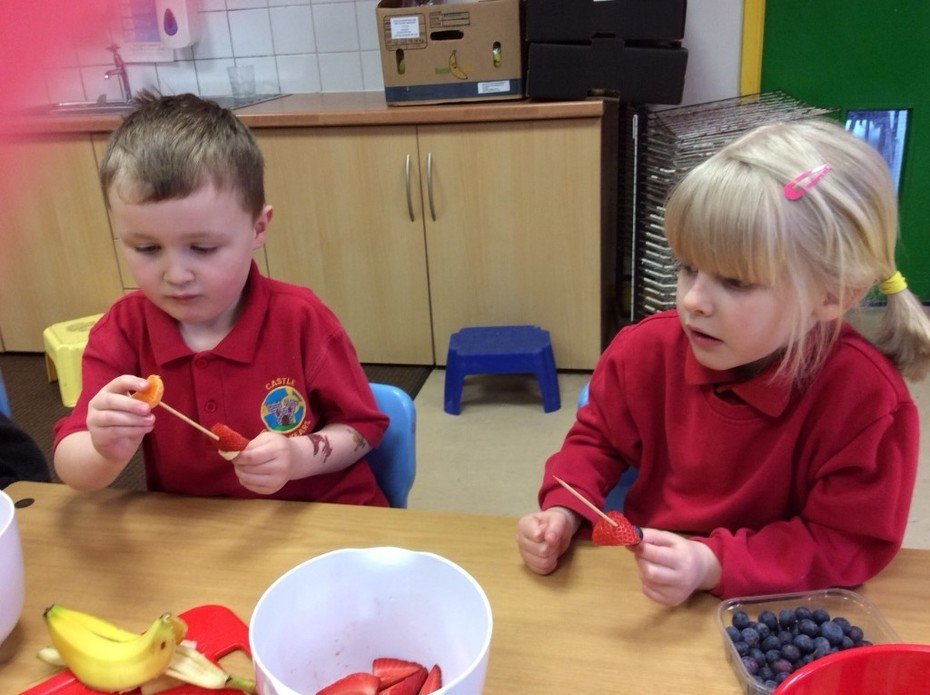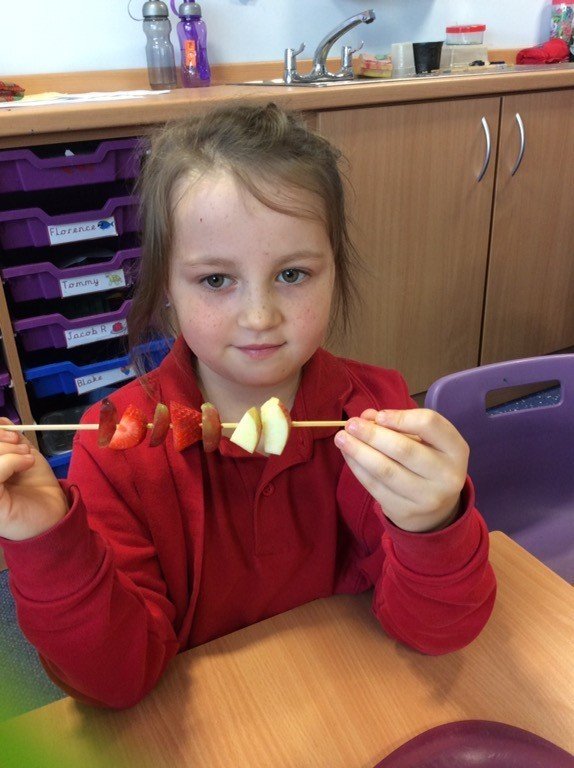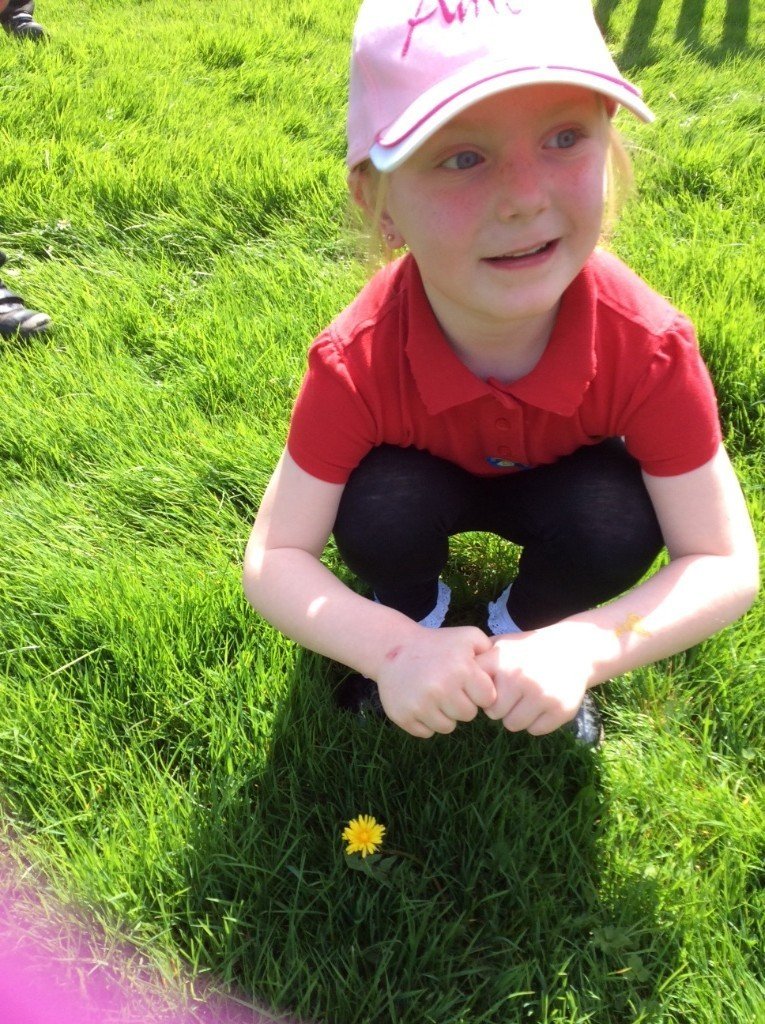 Week 1
We have had an exciting week back into our new term!
Our new Inquiry for this term is 'Healthy Heroes' so we have begun looking at food that is good for us and what we can do to keep our bodies healthy. In PE we have been warming up and increasing our heart rate and improving our throwing and catching in ball skills.
In Maths we have been learning about doubling numbers. We have been counting out spots for ladybirds and using mirrors to find the doubles on dominos.
In English we have been writing our holiday news. It has been lovely to hear what the children have been doing when they weren't at school. We have also been designing our own fruit Kebabs to make next week.
We have been working in teams to create a healthy lunch box making sure we involve something from every food group.
Look out for your purple letters about the educational visit to Court Farm in June! We've been getting excited for it already in Year R!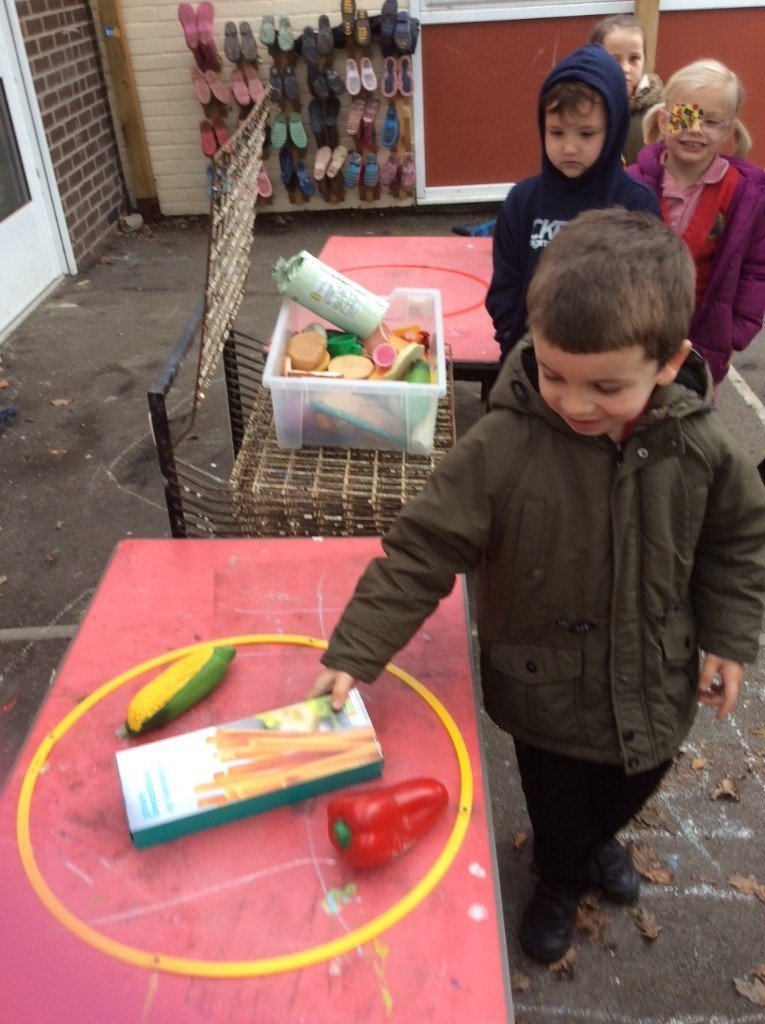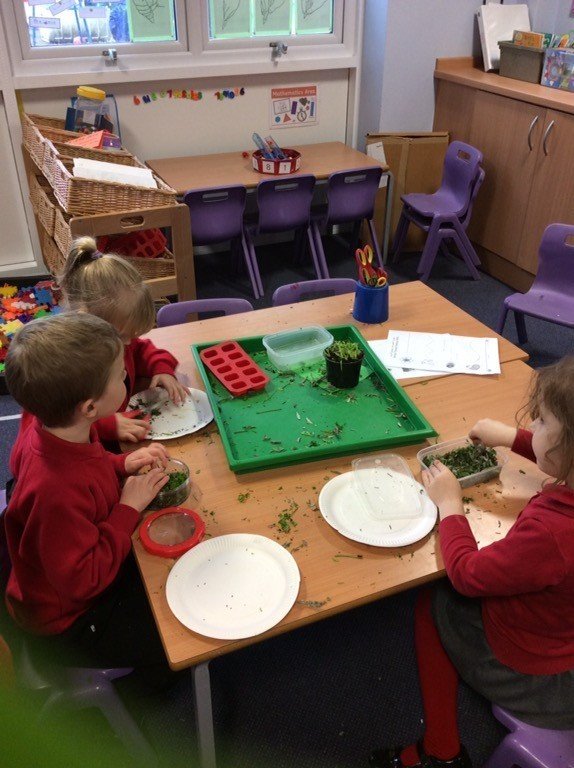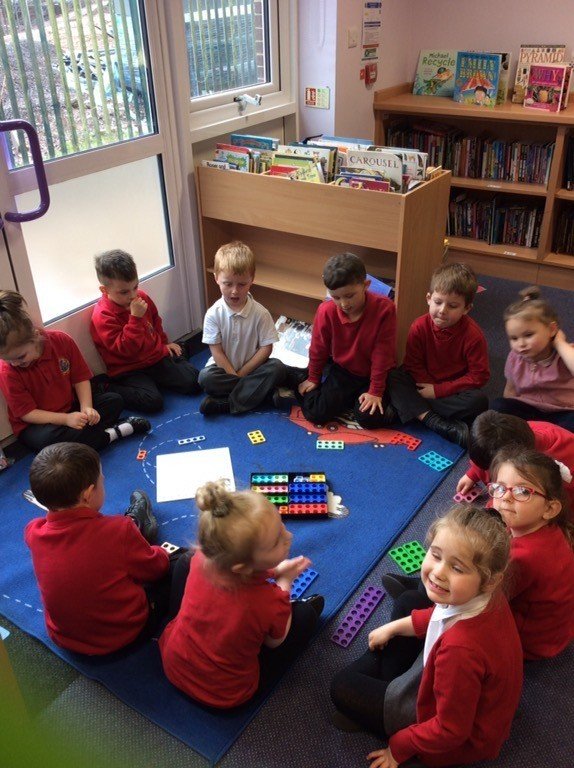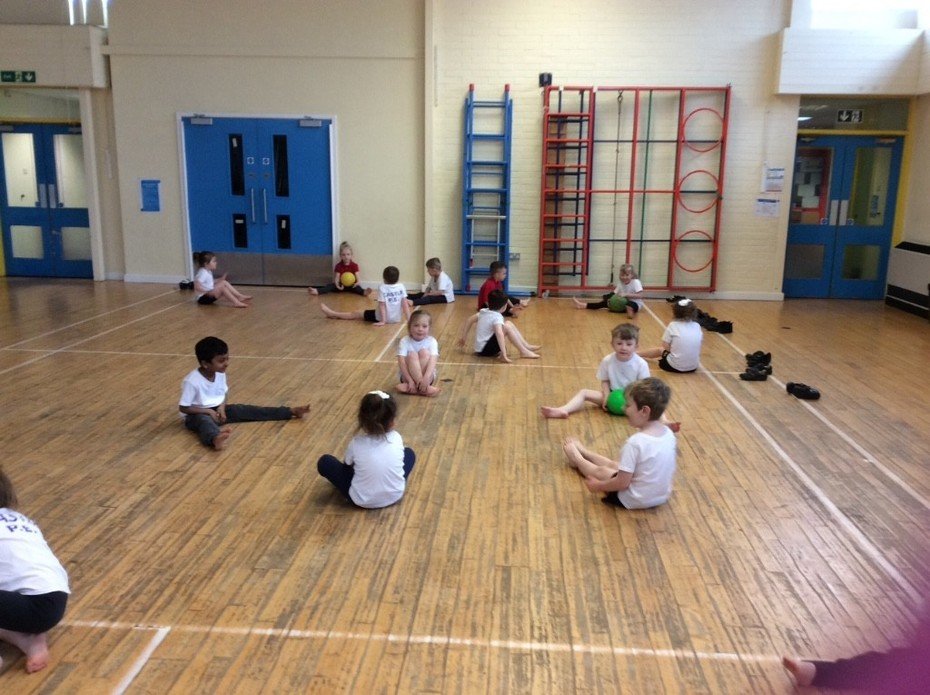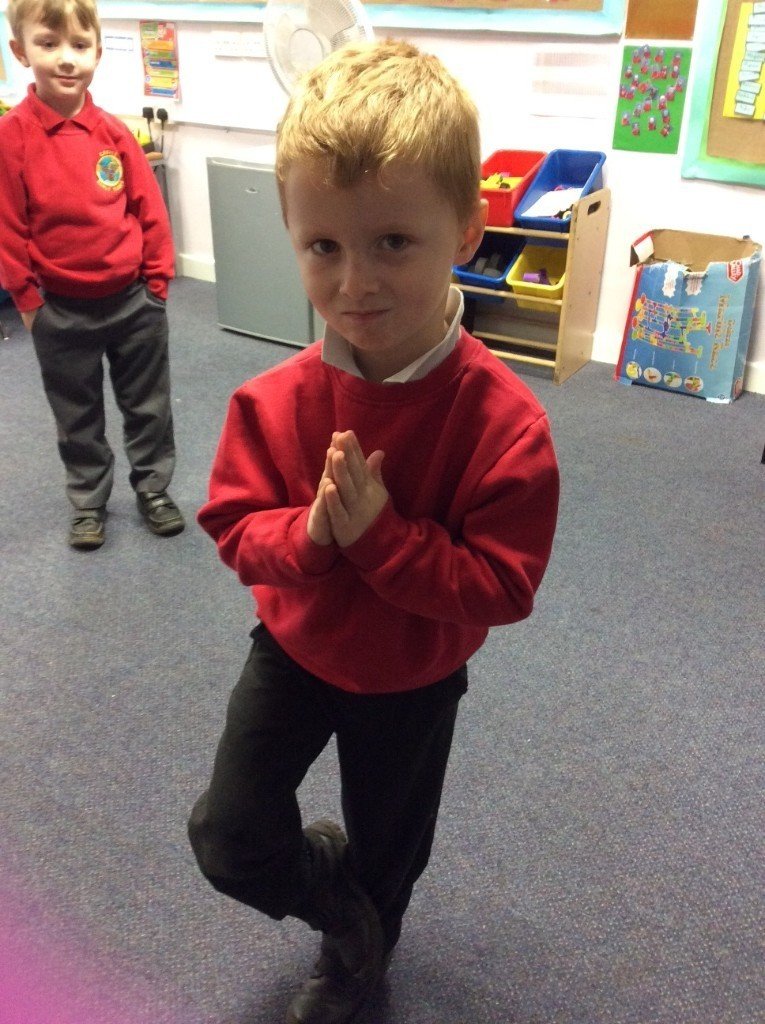 Term 4
Week 5
Happy Easter to everyone!
Well that was a speedy and mad term! We have managed to fit in so much learning and exploring into such a small number of weeks! We had great fun celebrating all of our lovely learning behaviour during Golden Time On Thursday! We went on a giant Easter Egg Hunt!
We have now completed Phase 3 of Phonics and are becoming so confident in our reading and writing! We are looking forward to seeing what amazing stories we can create next term using the skills we have learnt!
In Maths we have mastered coins! We are working so so hard to become confident in our number use! We will be learning about doubling, halving and sharing next term along with comparing weight and capacity!
We hope you all have a restful and fun holiday and we can't wait to see you all in two weeks for more fun, exploring and learning!
Well done to Pembroke for winning the Attendance Award this term!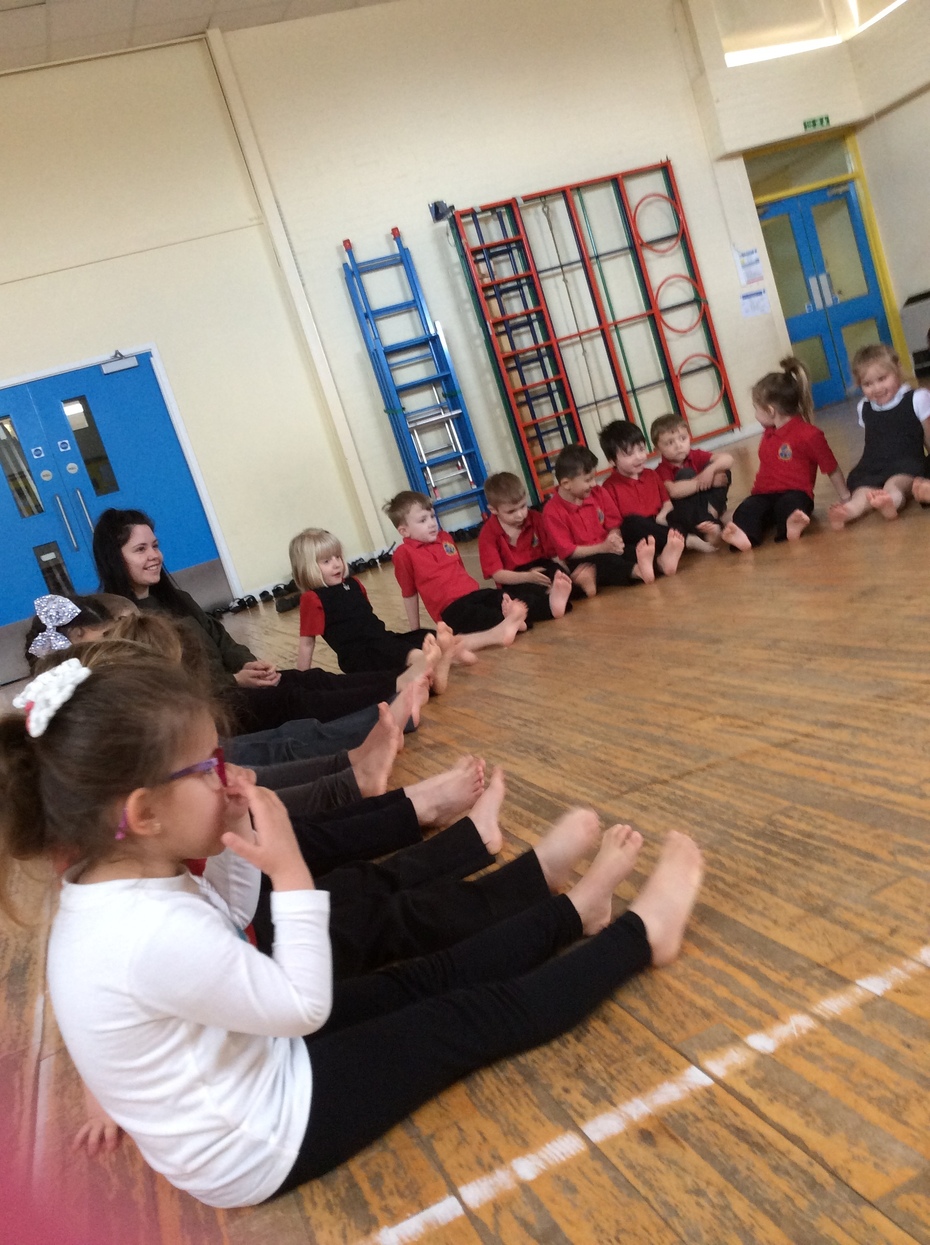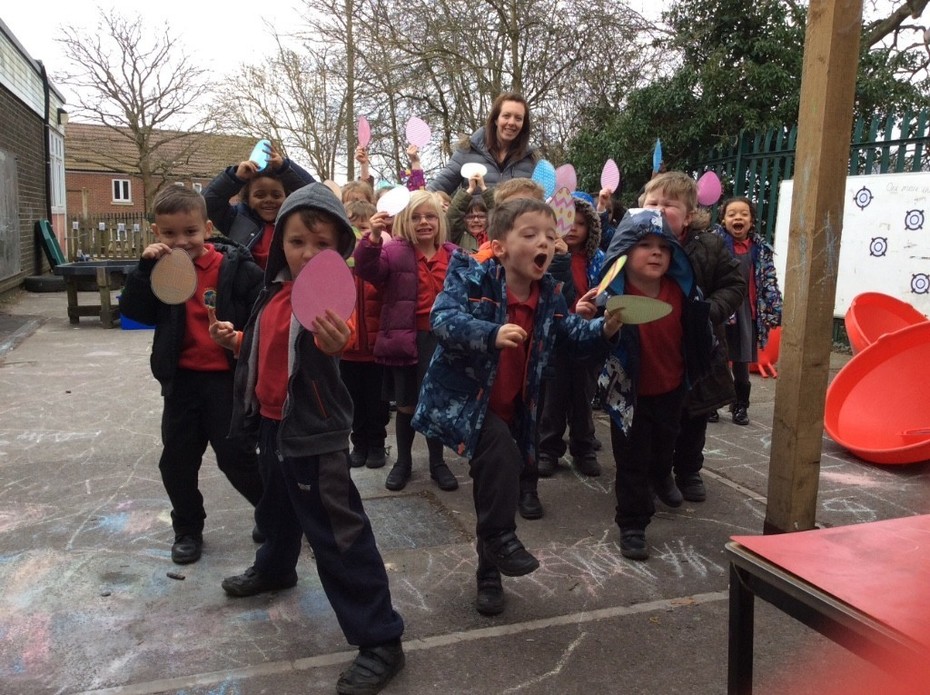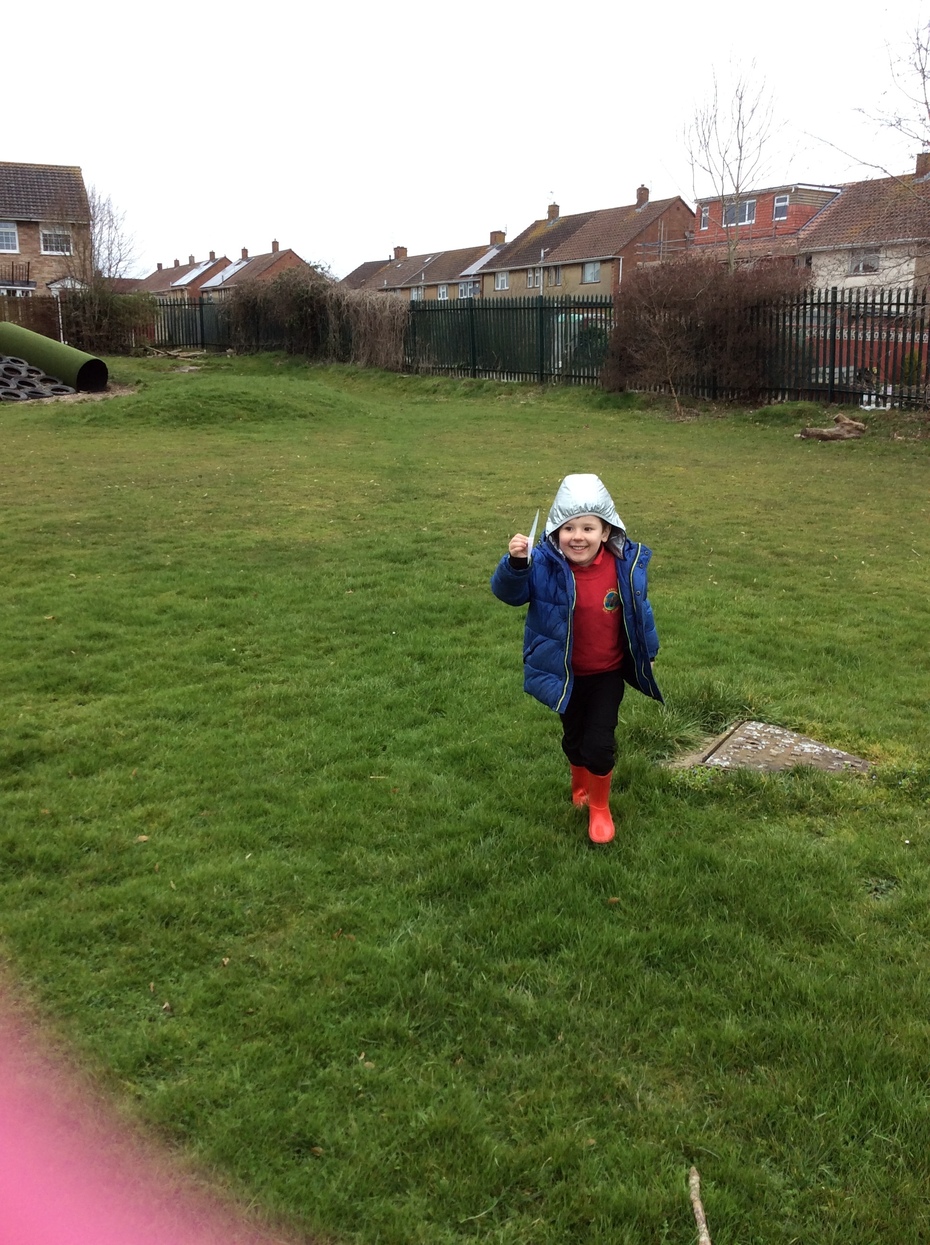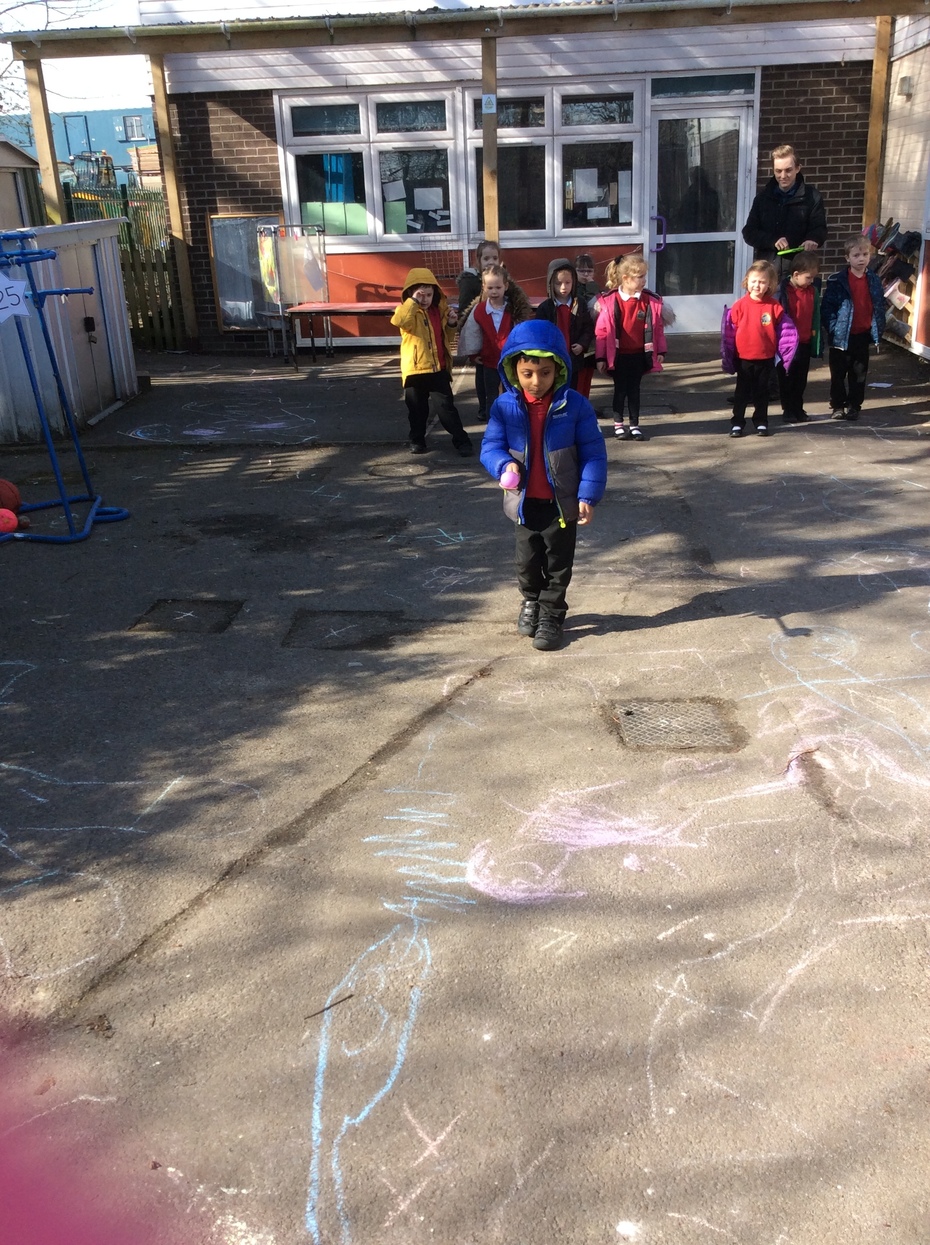 Week 4
We have been hard at work this week in Pembroke and Edinburgh. It was Science Day on Tuesday and we had a lot of fun! Mrs L-Z came to visit us and showed us the excitement of the Elephants' Toothpaste! We also did our own experiment outside using cola and mints! We made our predictions, carried out the experiment and then came back together to draw and write about it! The pictures were amazing and the writing was fantastic! We are turning into literary superheroes in Year R!
We're still waiting on Spring to have sprung but, whilst we wait, we are talking about what changes we are expecting to see! We are looking out for sunshine, flowers, singing birds and many more! The weather forecast does not seem to agree however!
We've nearly completed Phase 3 in phonics and everyone is doing so well! Those pesky digraphs are tricking us so we need to look out for them in all of our reading and writing! Keep practising those sounds and your reading over the holidays! Next term we will be talking about doubling and halving, look out for the activities in your book bags for the holidays!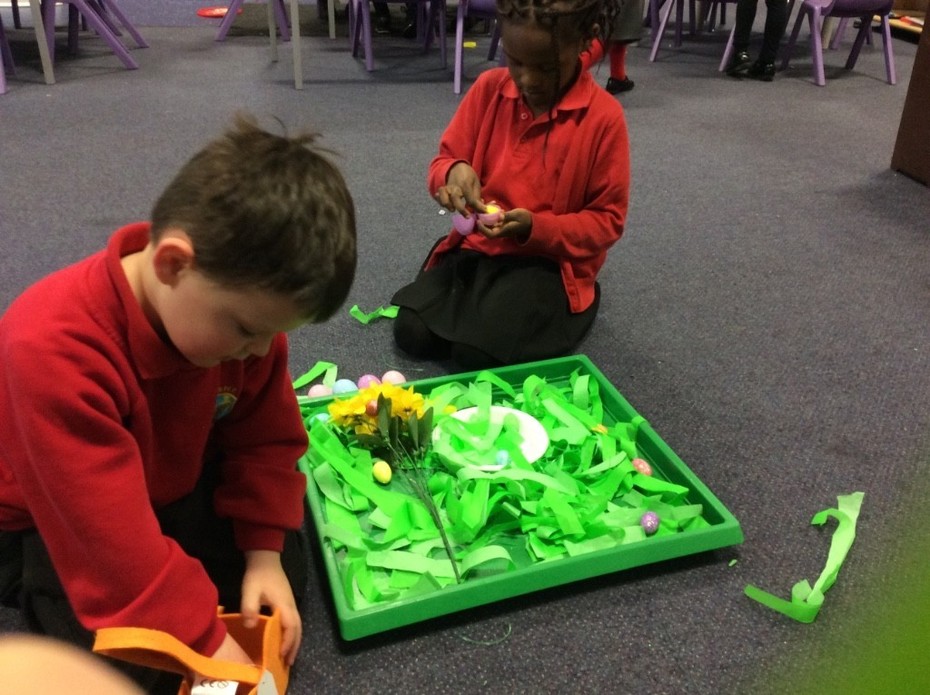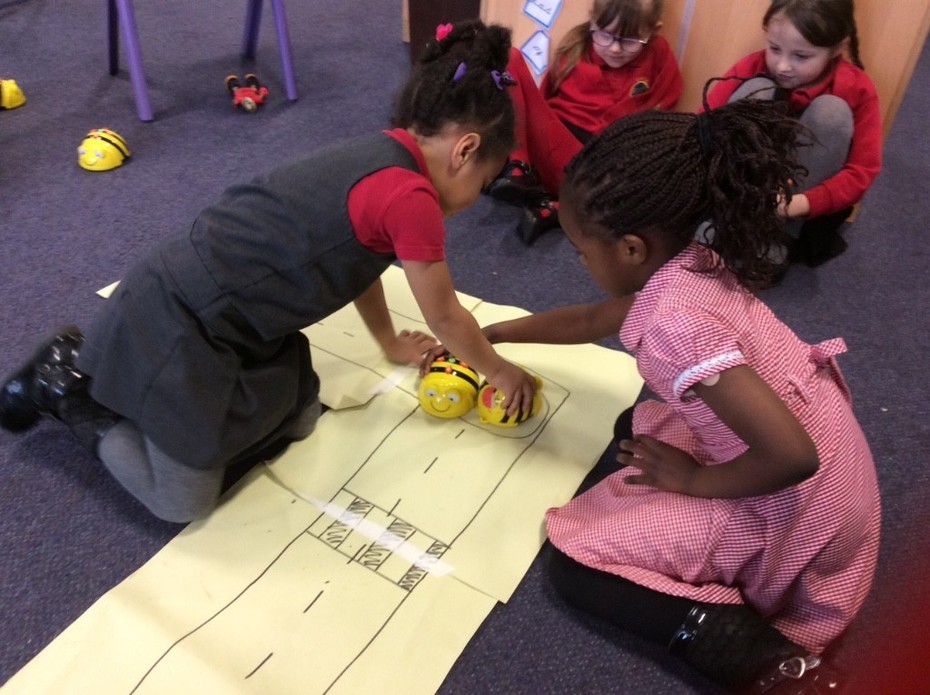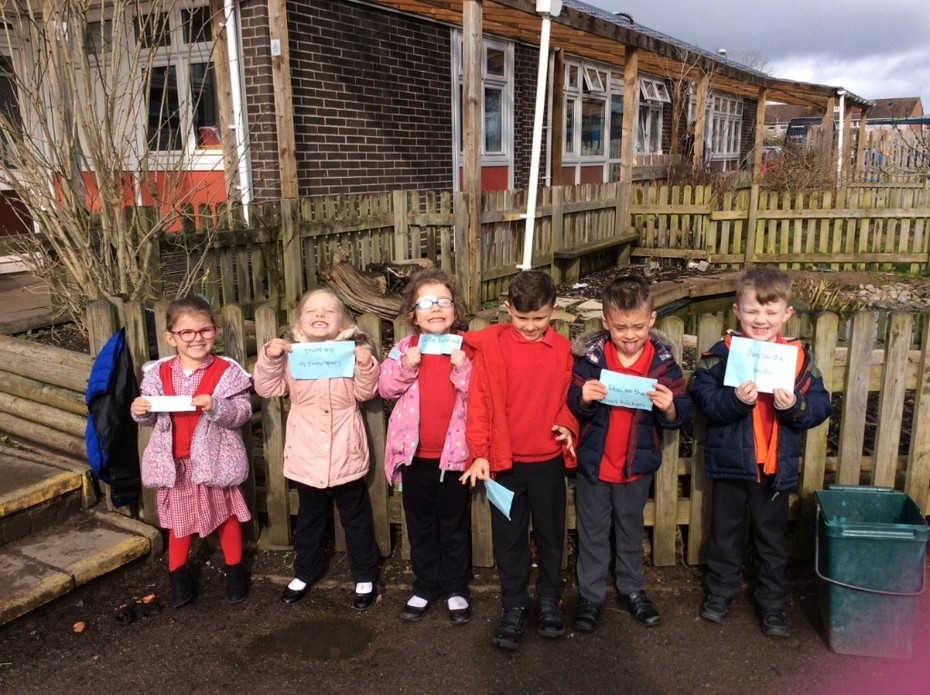 Week 3
Hi all!
Week 3 of the term has zoomed by and we have been focussing on Mother's Day! We have been discussing what we appreciate about our mums and how they make us feel. We used our crafting skills to create Mother's Day cards and our literacy skills to write inside! We have drawn pictures of our mums and described them; some of my favourite descriptions have been 'smiley' 'huggly' and 'the best'! Our mums really are amazing and it's a great time to remind ourselves of all they do for us!
In maths we have continued our learning about money. We have been shopping, calculating prices and working out which coins we can use to buy our favourite toys!
We got the chance to redo World Book Day on Wednesday! The costumes were amazing and it was such a wonderful day to share together! We were able to visit Kendal and show off our costumes to them as well! We also took out some extra time to sit and enjoy sharing our favourite stories with our friends. There are so many of them and everyone in Pembroke and Edinburgh are such story tellers it just made it even more exciting!
This weekend's task: Look out for any signs of Spring when you're out and about and in your garden!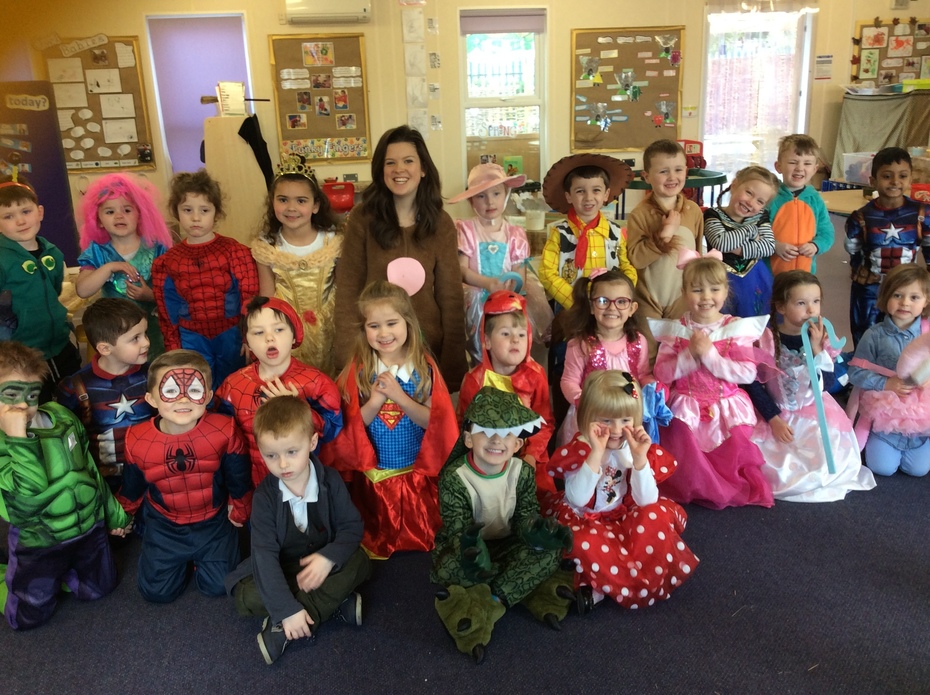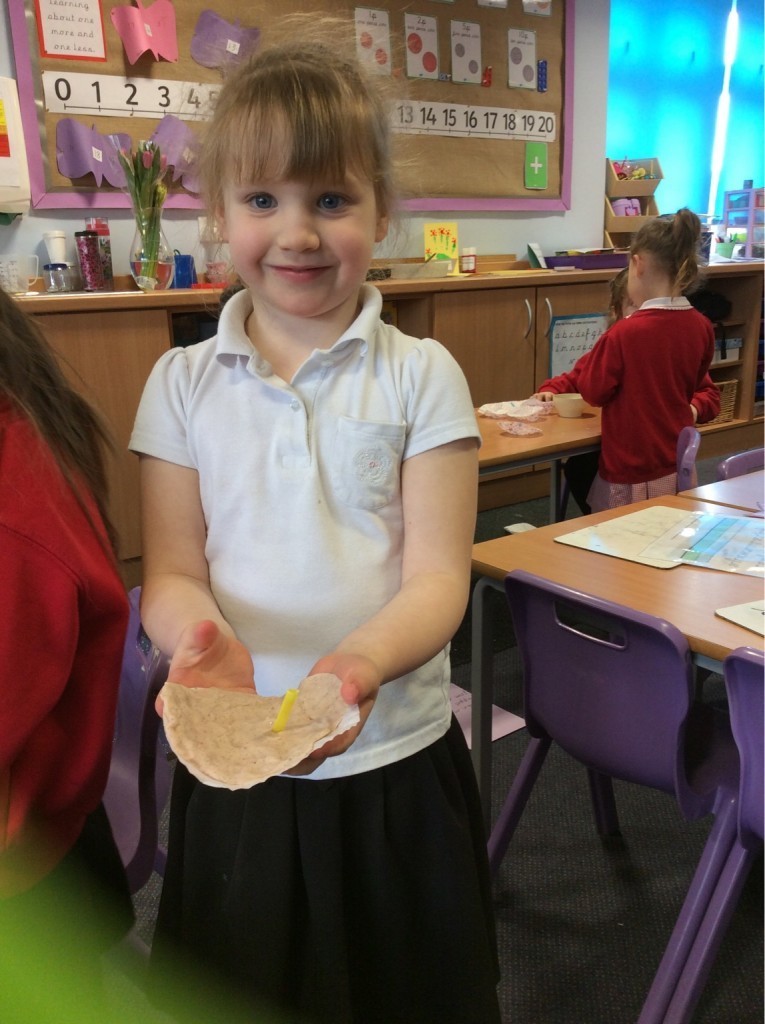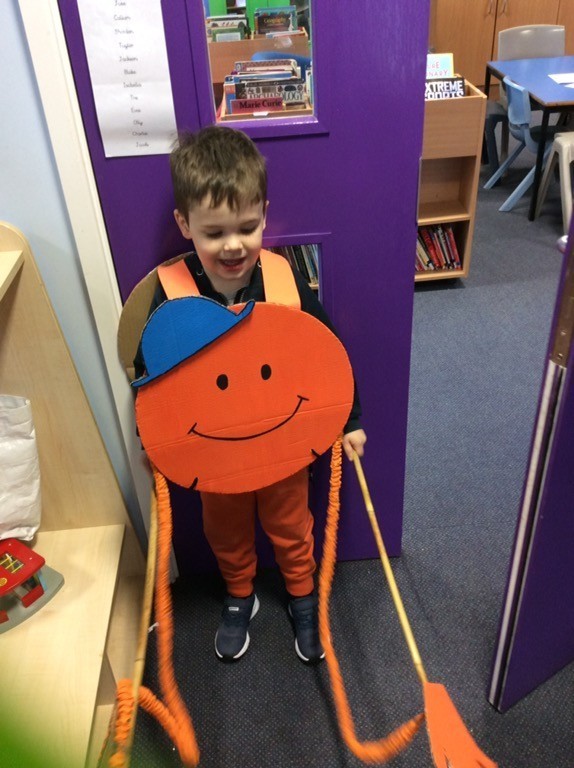 Week 2
Well this week has been a bit of a different one! Our plan to begin looking into the growth of a bean didn't quite work out due to the winter wonderland we were experiencing! Instead we had a focus on World Book Day! Although we didn't have the opportunity to dress up this week due to the snow days, we were able to share our love of stories during the week. We made bookmarks, character puppets, story-maps and shared our favourite stories each day.
In maths we began to learn about coins. We focussed on 1p and 2p coins this week and discussed the similarities and differences between them. We're learning about the language involved in money in Year R and discussed terms such as 'cost', 'change' and price'. We have been embedding our learning in our role play areas where we are paying for our toys and garden equipment using the till.
As the season of Spring comes we are hoping to be able to see some sunshine and look into the signs of spring before Easter appears!
Week 1
Welcome back all! We've been back in motion this week and our theme has been Pancake Day!
We have been flipping pancakes, making pancakes, decorating pancakes and eating pancakes!!
We have been wowed by the wonderful reading and writing taking place in Pembroke and Edinburgh! We're really practising the formation of all of our sounds at the moment and making sure that they are in tip-top condition so that we can write stories and our experiences!
In maths we have been recapping our knowledge of 'more' and 'less'. It is important that we know our numbers so well that we can say the number that is one more and one less than every number!
Next week we will be beginning to learn about money! Please help us out by sharing your shopping experiences with your children and including them in counting the money for the milk and so forth!
Can you find out how much a banana costs at your local shop?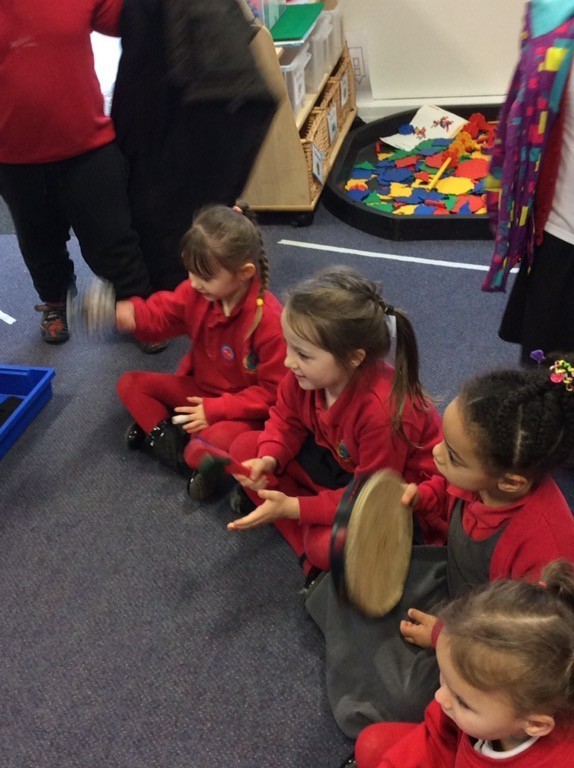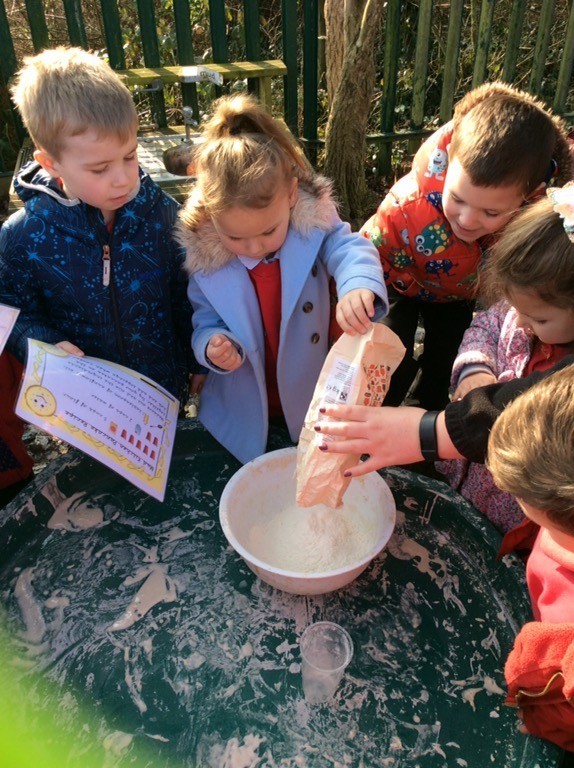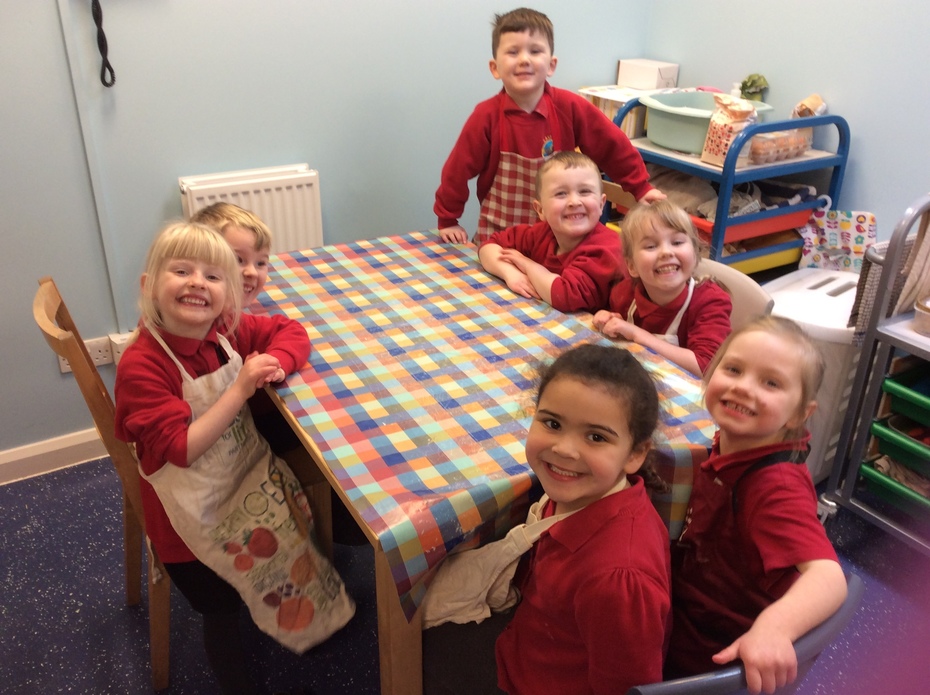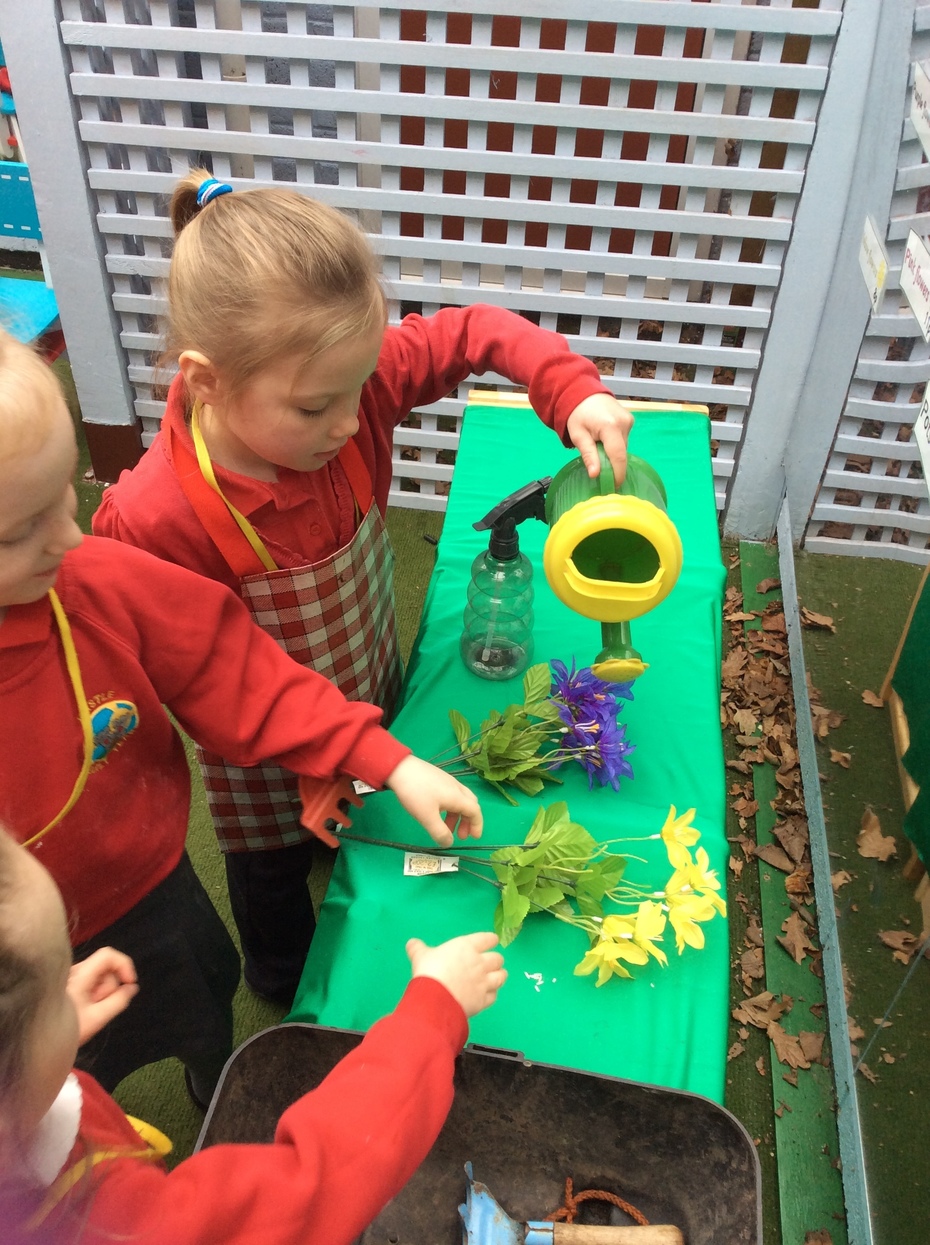 Term 3
Week 5
Happy Friday all! It's been Storytelling Week at Castle Primary and so we've had the pleasure of having Mrs Wittmann and Miss Dean visit us to tell us a story as well as getting the opportunity to share our storymaking with their classes. We performed the Three Billy Goats Gruff to them using the actions we have been learning.
In maths we have continued our focus on shapes, both 3D and 2D. We have been using fancy terminology such as 'faces' to describe 3D shapes. Some of us know the songs to help us remember our 3D shapes too!
In phonics, we have continued learning our new digraphs and finishing off our tricky words. See which digraphs the children can remember when you're at home this weekend!
Final week of term next week! Let's make it a good one! We will be learning about Chinese New Year; see what you can find out with your families over the weekend!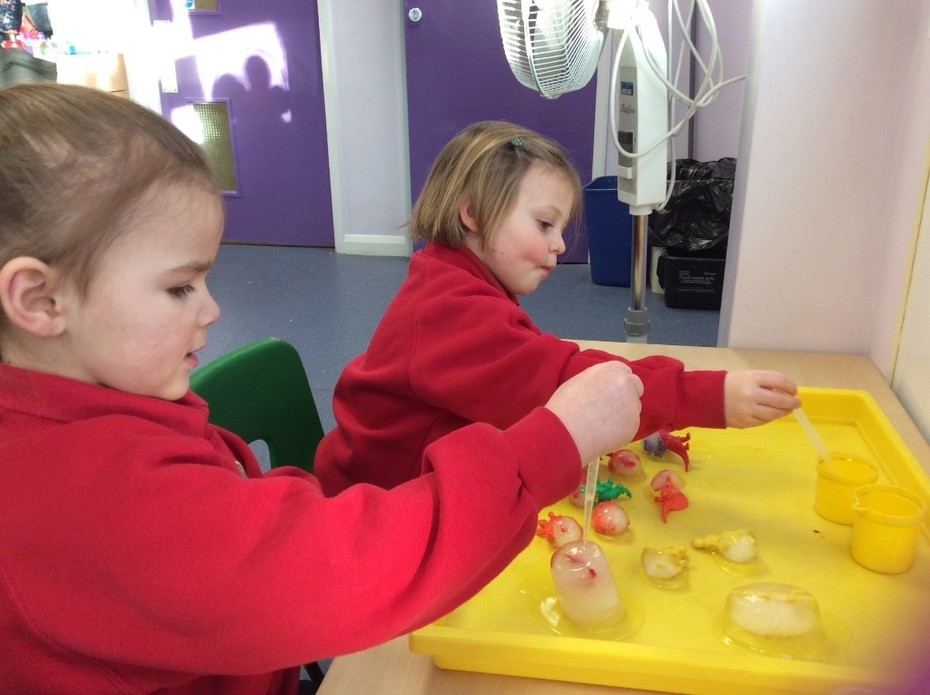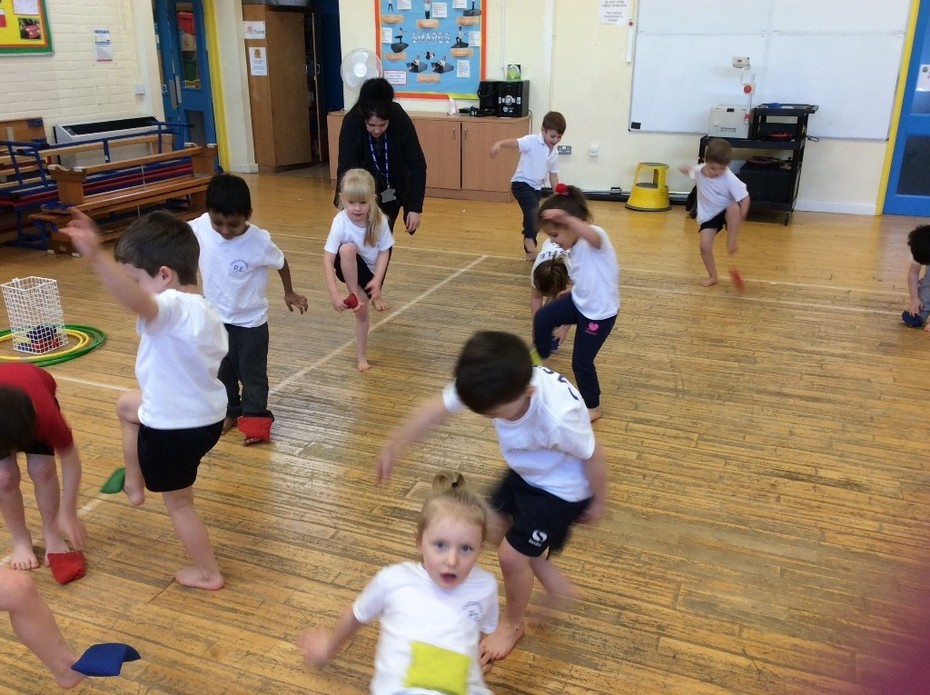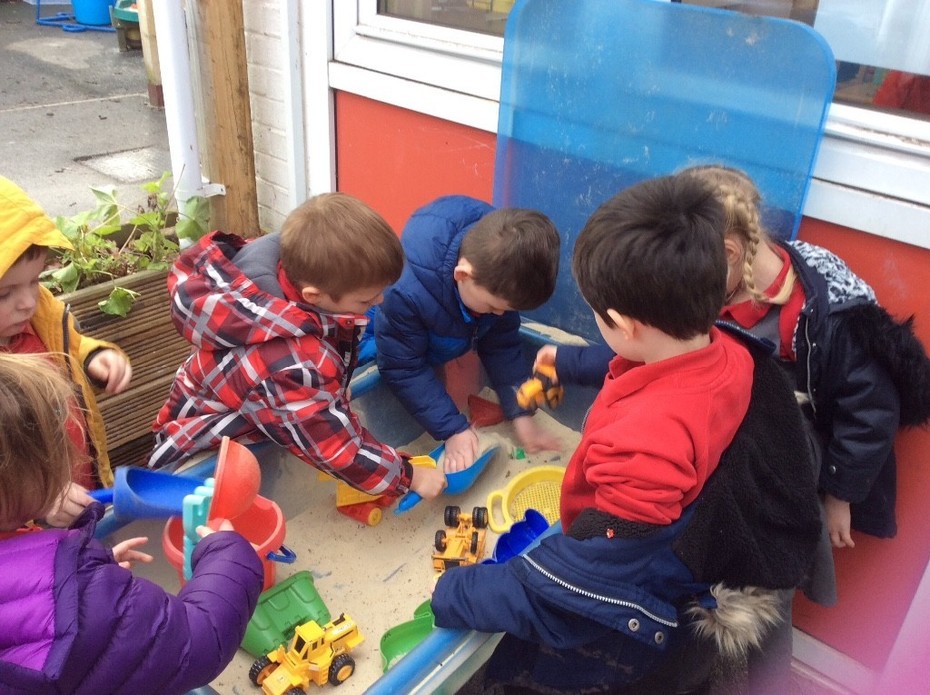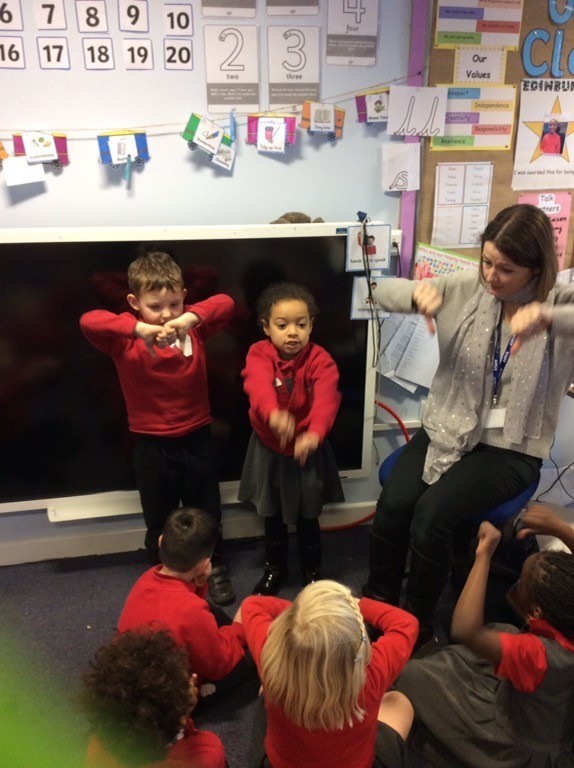 Week 4
Week 4 of Term 3 is done and dusted! We have been busy learning more digraphs and tricky words, talking about 2D and 3D shapes and baking bread!
We have been discussing more about winter and the cold conditions of the season. We learnt about hedgehog hibernation and where to look out for hedgehogs to keep them safe. We made our own hibernation spaces for our toy hedgehogs and kept them warm and safe. We talked about the foods we eat during winter and how to keep ourselves healthy and cosy. We decided to make bread as that it the perfect addition to warm soup! A winter favourite! We used our amazing motor skills to knead the bread and made our own rolls!
We have learnt about the digraphs and trigraphs 'igh' and 'oa' and lots of us know all of our tricky words from Phases 2 and 3 now!
We are enjoying hearing the noises of the builders creating our new classrooms and watching the exciting diggers!
Have a happy weekend and keep up the reading!
Week 3
We can't believe we're halfway through Term 3! It's mad! Time flies when you're having fun!
Even though a few of us have been poorly with winter bugs, we've struggled through and still managed to learn so much! This week we have been learning more about cold climates, especially animals such as polar bears and arctic hares! We've experimented with all things cold; collecting hail, making pictures with frozen paint, painting ice with watercolours, experimenting with freezers and fridges and many more!
We haven't forgotten our story of The Three Billy Goats Gruff! We've been performing it in the role play area, building bridges and creating our very own story maps to show the sequence of the story!
In Phonics we have begun to learn some new digraphs 'ai' and 'ee'! It is important for us to practise our new tricky words too as they can be difficult when we're reading our books.
In maths we have continued practising our number formation and had a go at estimating amounts and checking to see if we were correct! It is important to know our number formation so that we can record what we notice.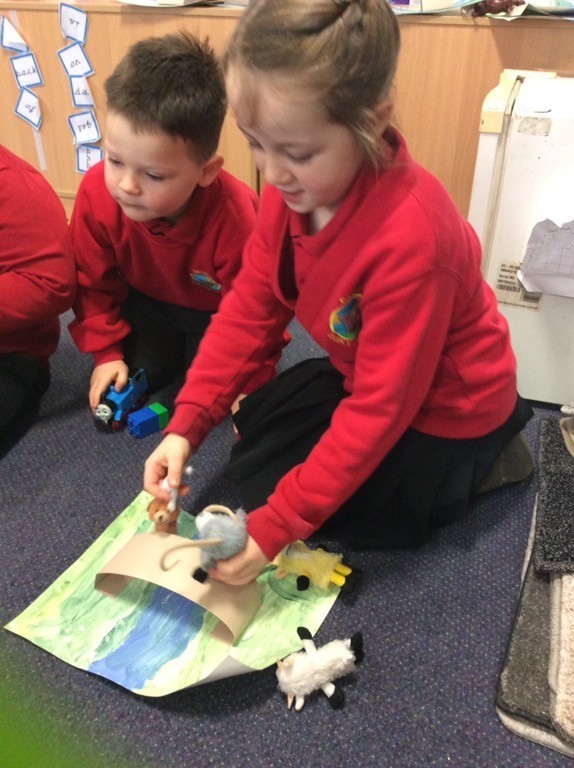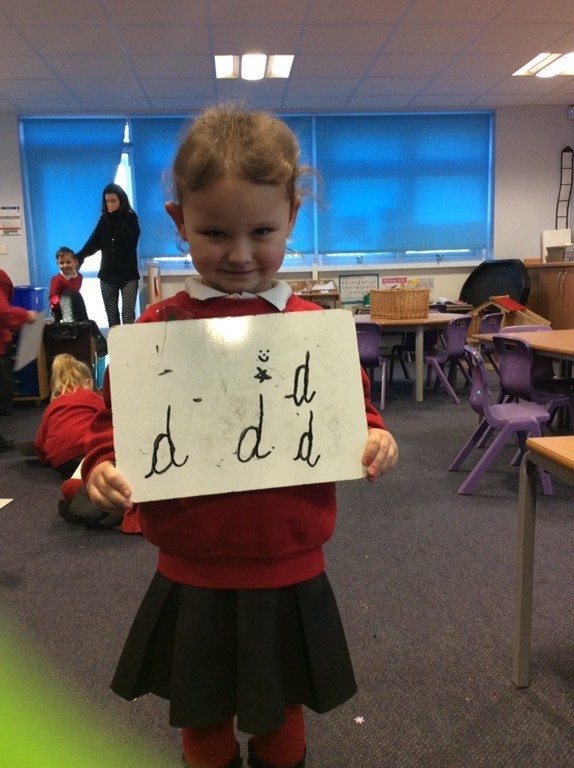 Week 2
Happy second week back everybody! We're all settled back in now after the Christmas holidays and lots of learning has been taking place. We've been checking up on our phonics learning this week before starting to learn our new digraphs ai and igh next week! We've been writing words and captions using our digraphs th, sh, ch and ng! We've been linking our literacy learning into The Three Billy Goats Gruff story, re-enacting the story in the home corner, the tuff spots and even in PE! Miss Milward taught us the story using actions to help us remember the sequence of events.
In maths we have been practising our number formation; we have learnt rhymes such as 'half a heart says I love you, draw a line now you've made number two!' This has been helping us with writing our number sentences!
Our theme this term is Cold Conditions, we have been looking at seasonal change and cold climates such as the Artic! We're going to be thinking about the different things we see in colder climates and conditions.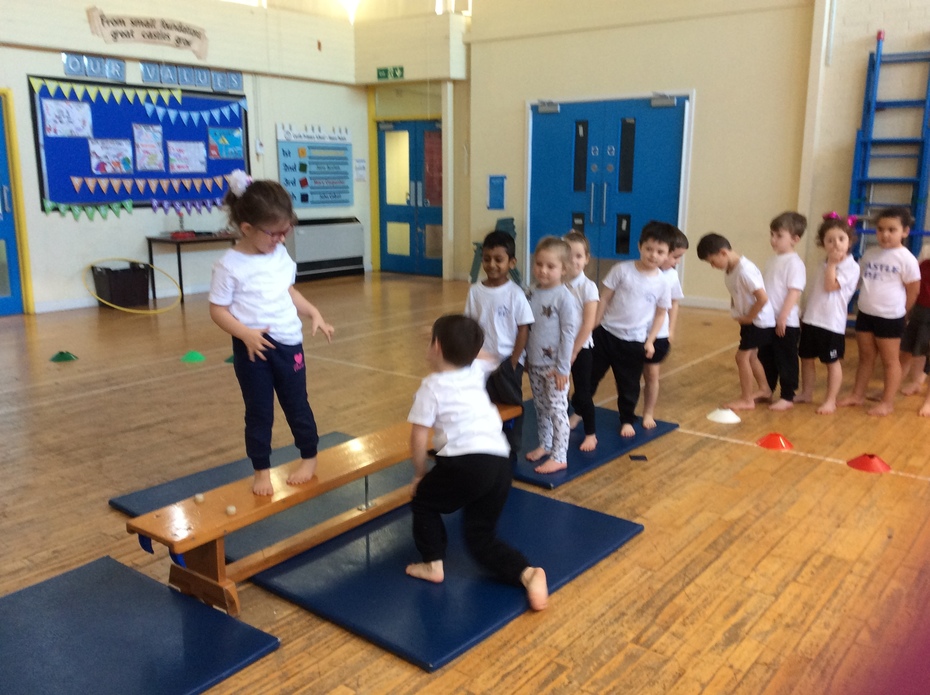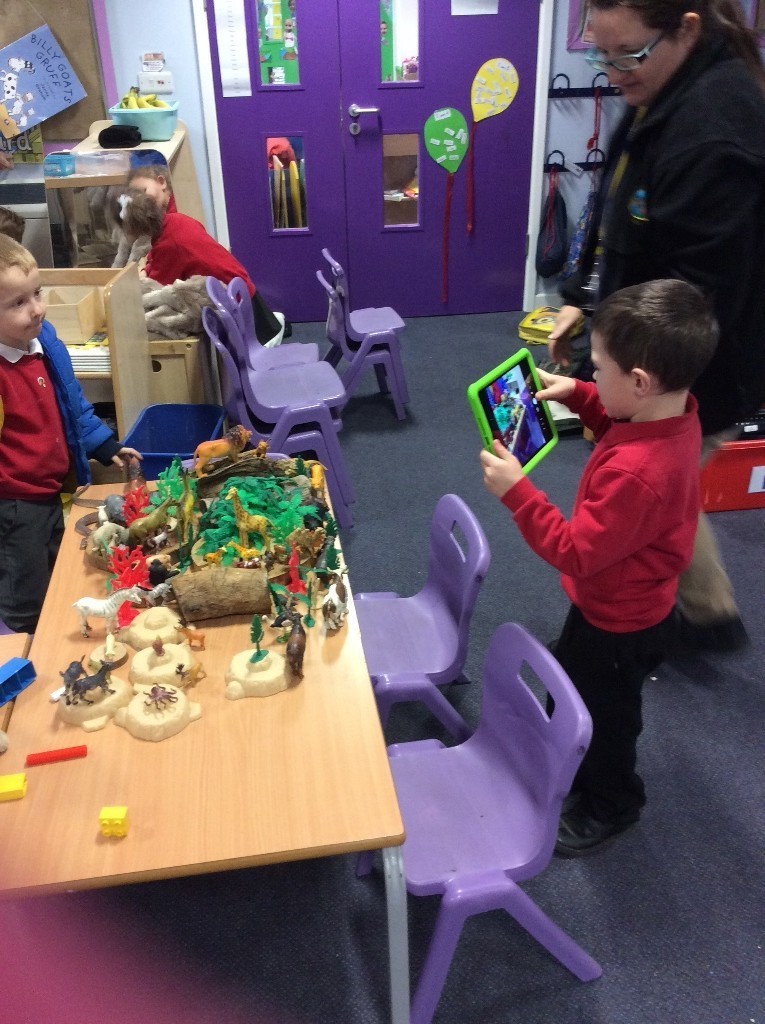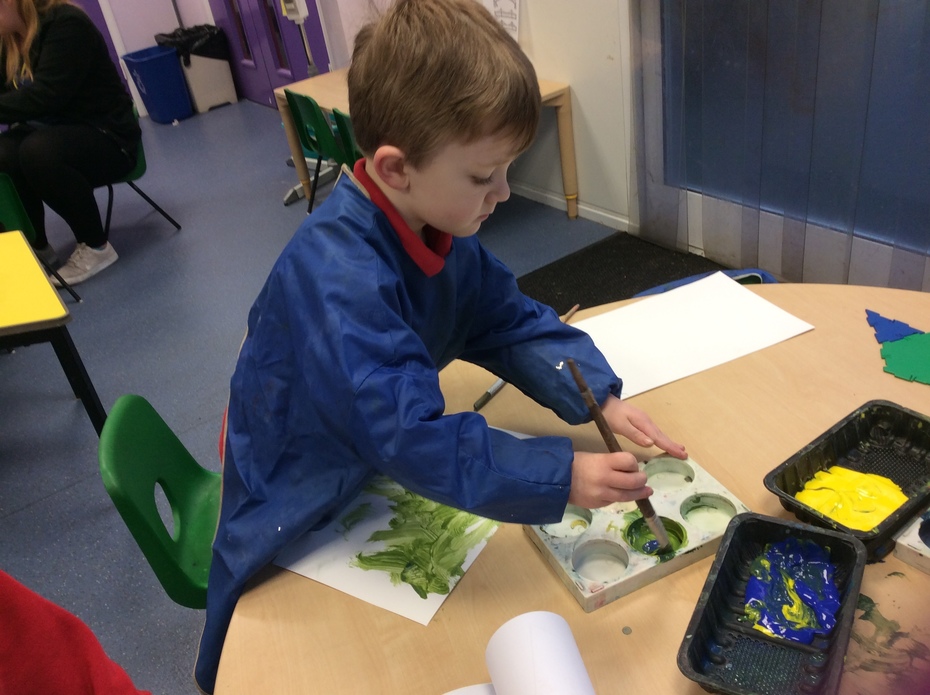 Week 1
Welcome back to school everyone! It's nice to see everyone back with a smile and a positive attitude! We've spent some time getting back into the swing of routines and have enjoyed blowing around in Storm Eleanor!
In phonics we have been revisiting the sounds we have learnt so far and applying them to our writing. We've discussed our Christmas holidays and have written thank you cards to Father Christmas for our presents.
In maths we have been focusing on number formation and recognition. We have met the Mr and Mrs numbers and have learnt the rhymes for the formation which is really helping us!
We read the story of The Three Billy Goats Gruff this week. Next week we will be creating story maps and using story making actions to tell the story to each other.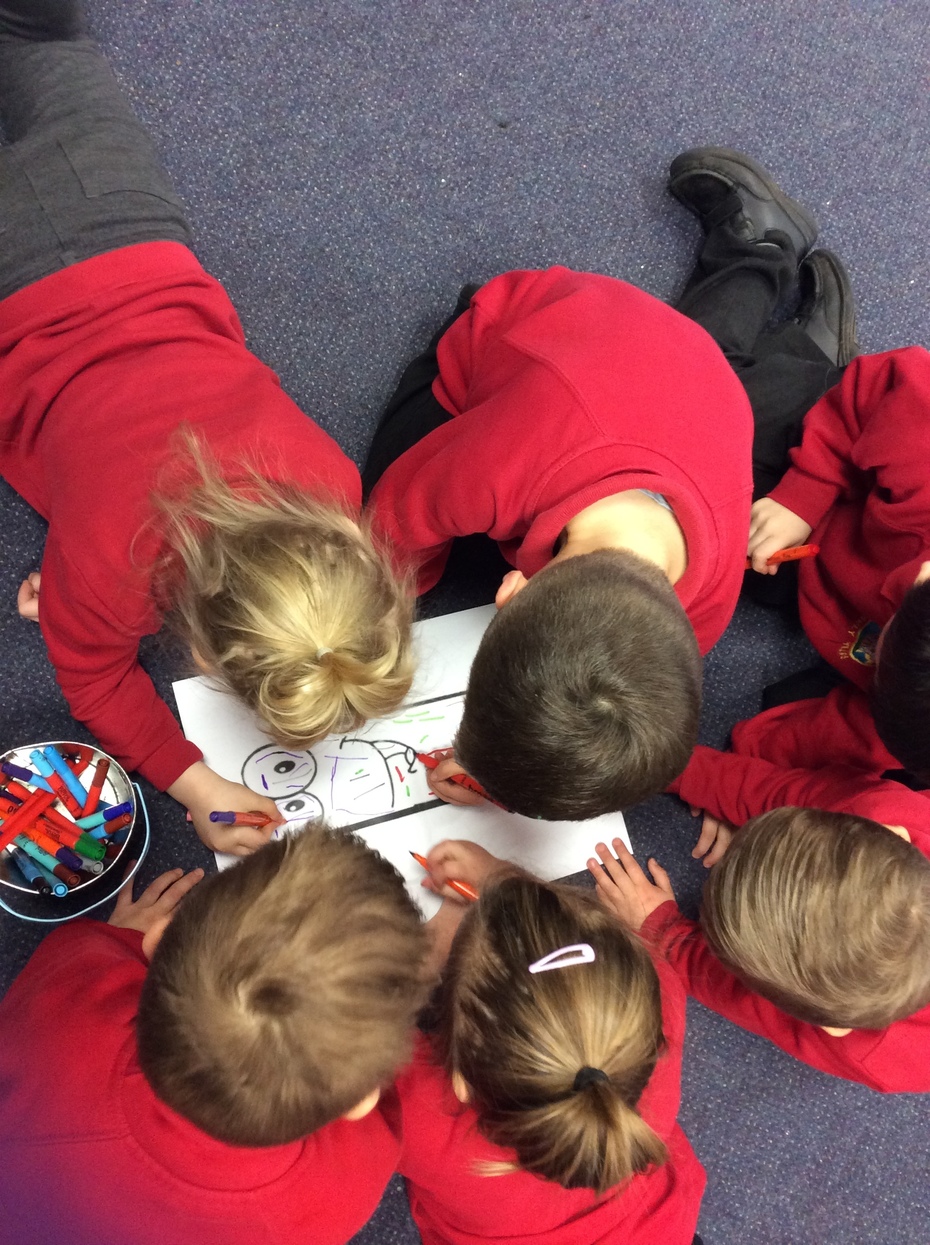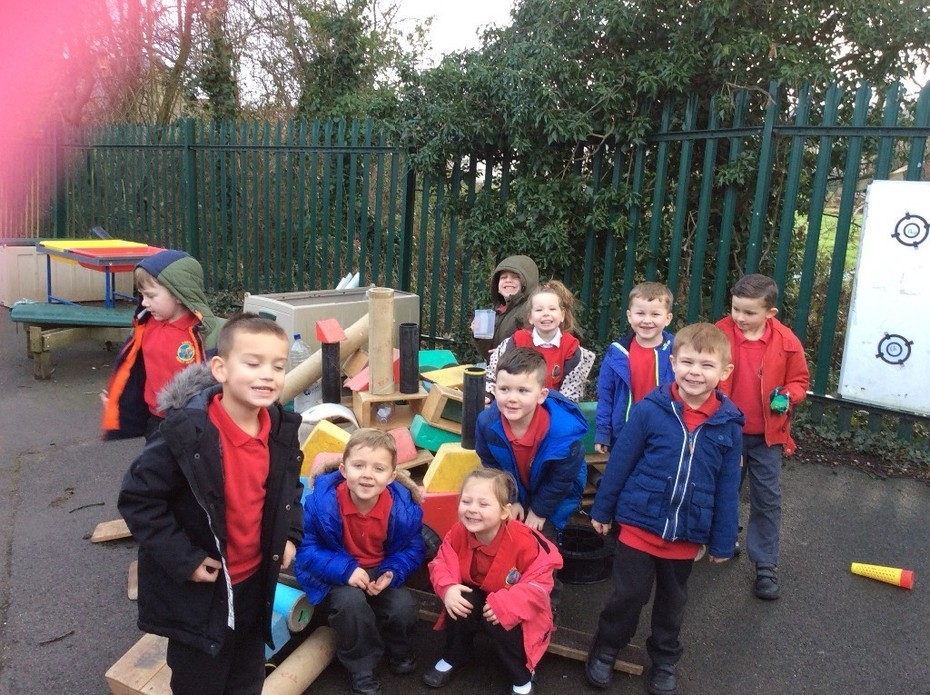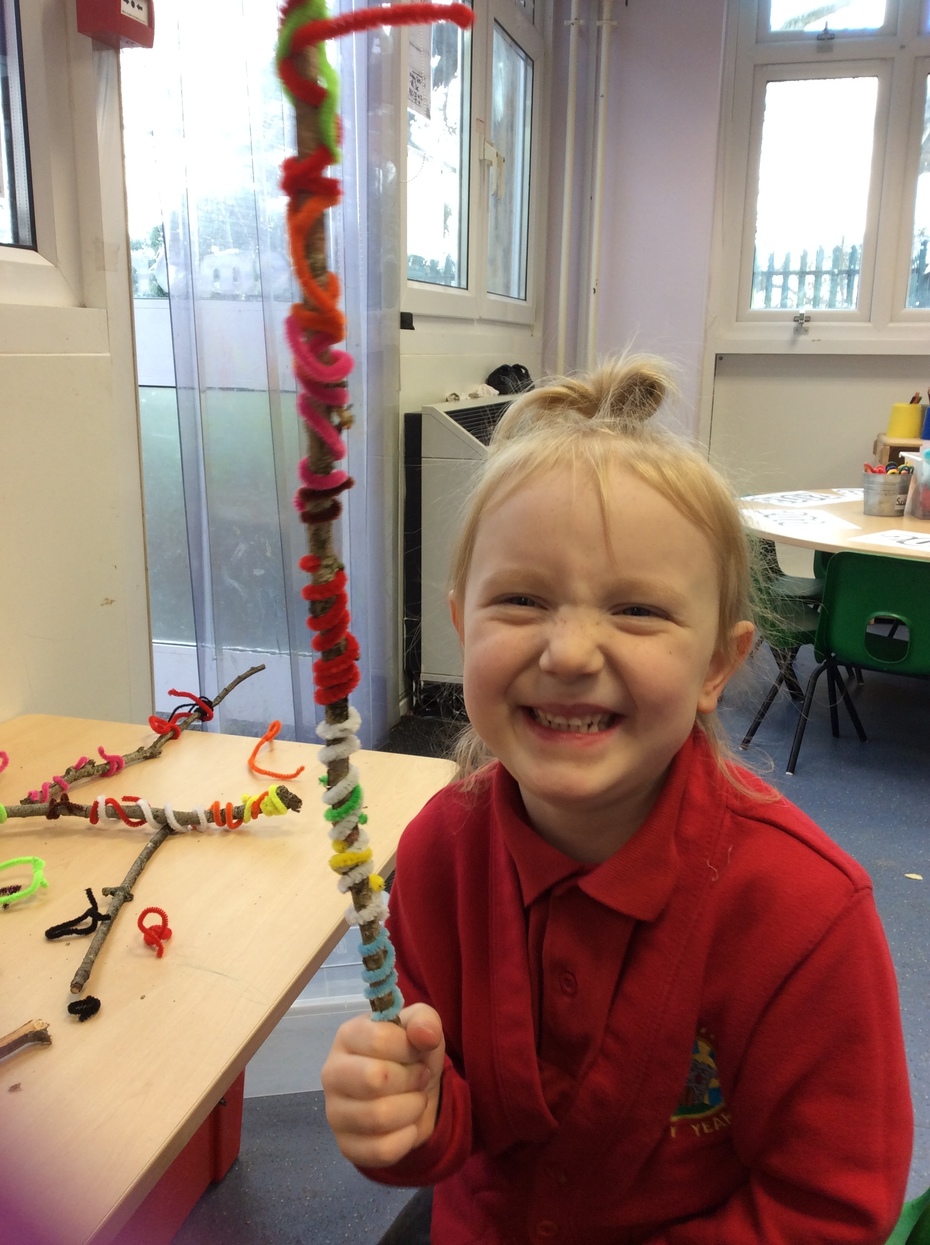 Term 2
Week 7 ...
Week 6
Just a short update this week! It's been a lovely week, Christmas preparation is definitely in action! We have been singing, dancing and acting away! We are looking forward to performing our Christmas story to everyone next week. We have been using our crafty minds in order to make some lovely creations to send home at the end of term. Well done Edinburgh and Pembroke for your fantastic work leading up to the end of term, we are all full of enthusiasm and excitement!
Week 5
The season is upon us! In Reception Christmas seems to last a month! We have been busy bees; Christmas play practising, singing, tree decorating, letter writing … and I could go on!
In phonics we have been stretching our brains by learning the digraphs 'th', 'sh', 'ch' and 'ng'. We are practising looking out for them in our reading.
Edinburgh wrapped up warm and had lots of fun on the field making hedgehogs and playing in the slippery, sloppy mud! Pembroke went on a trip to the North Pole in PE, using our imaginations to survive a storm on the boat and play with some waddling penguins!
We also had a visit from Aseop's Touring Theatre Company on Thursday! They performed 'The Gingerbread Man' to Kendal, Year R and Year 1. We were in fits of giggles throughout and joined in with some wonderful songs!
Thank you to those that have brought in costumes for The Christmas Story performance; please bring these in on Monday if you haven't already!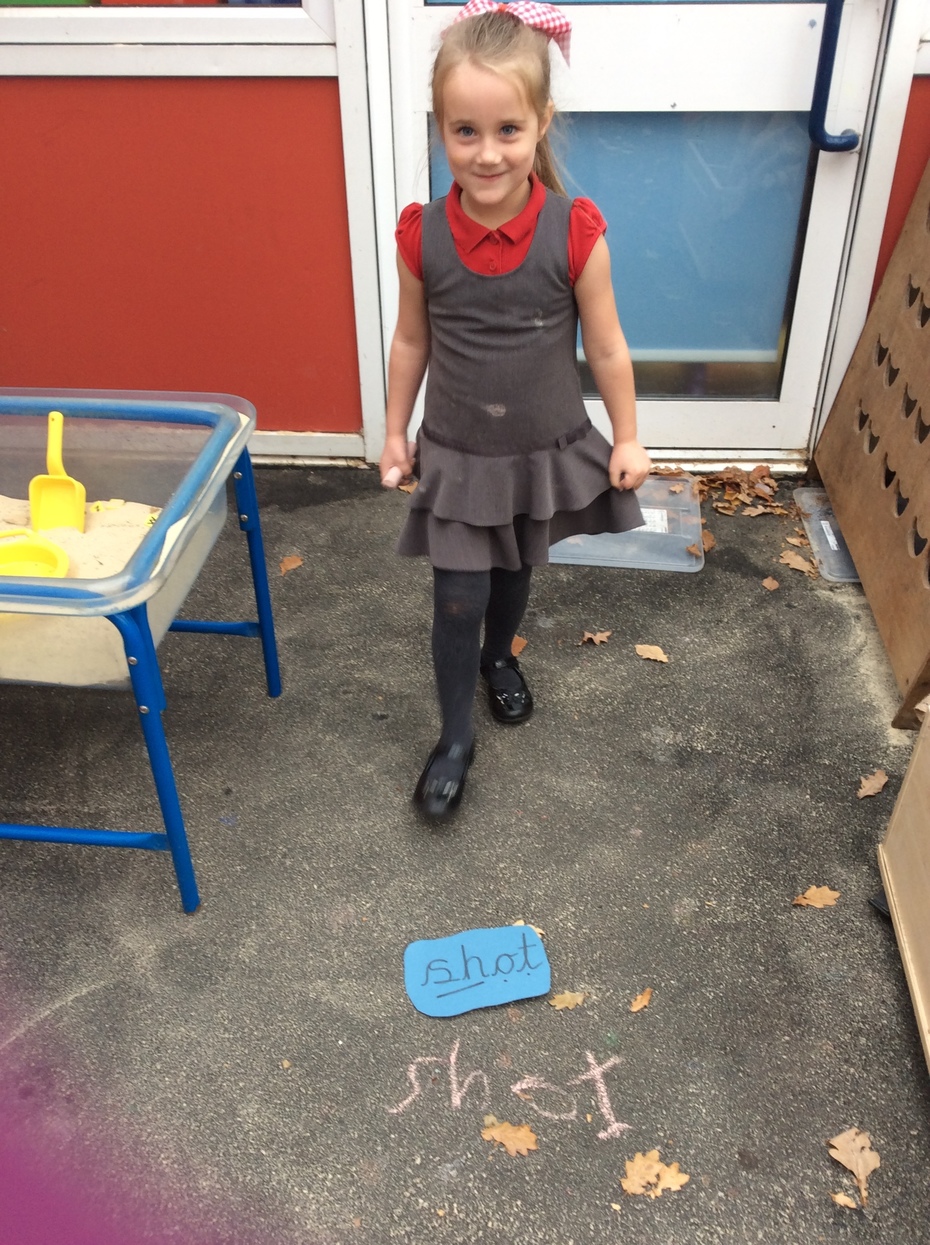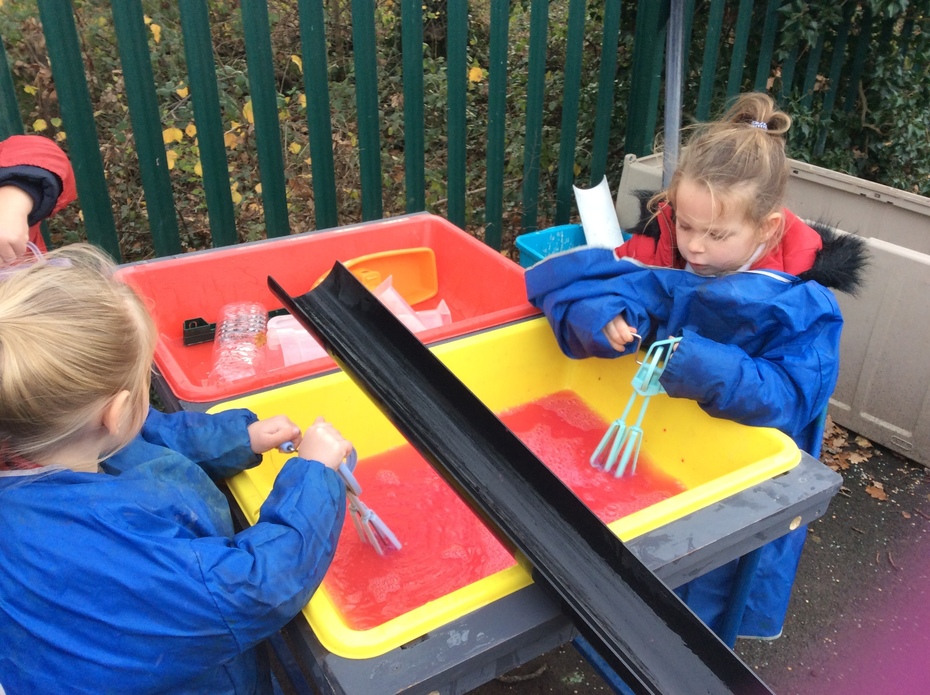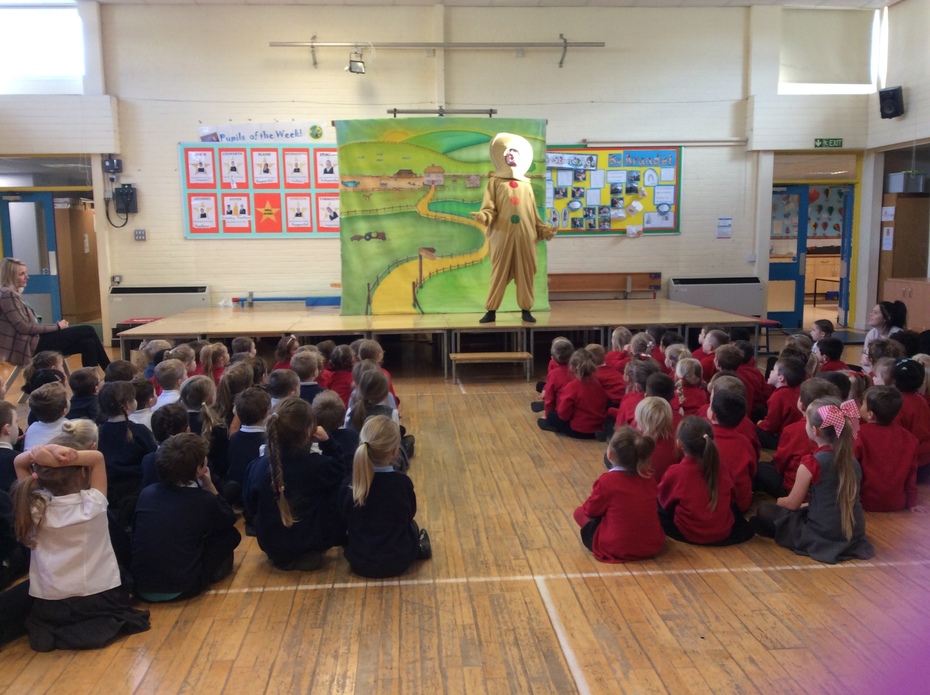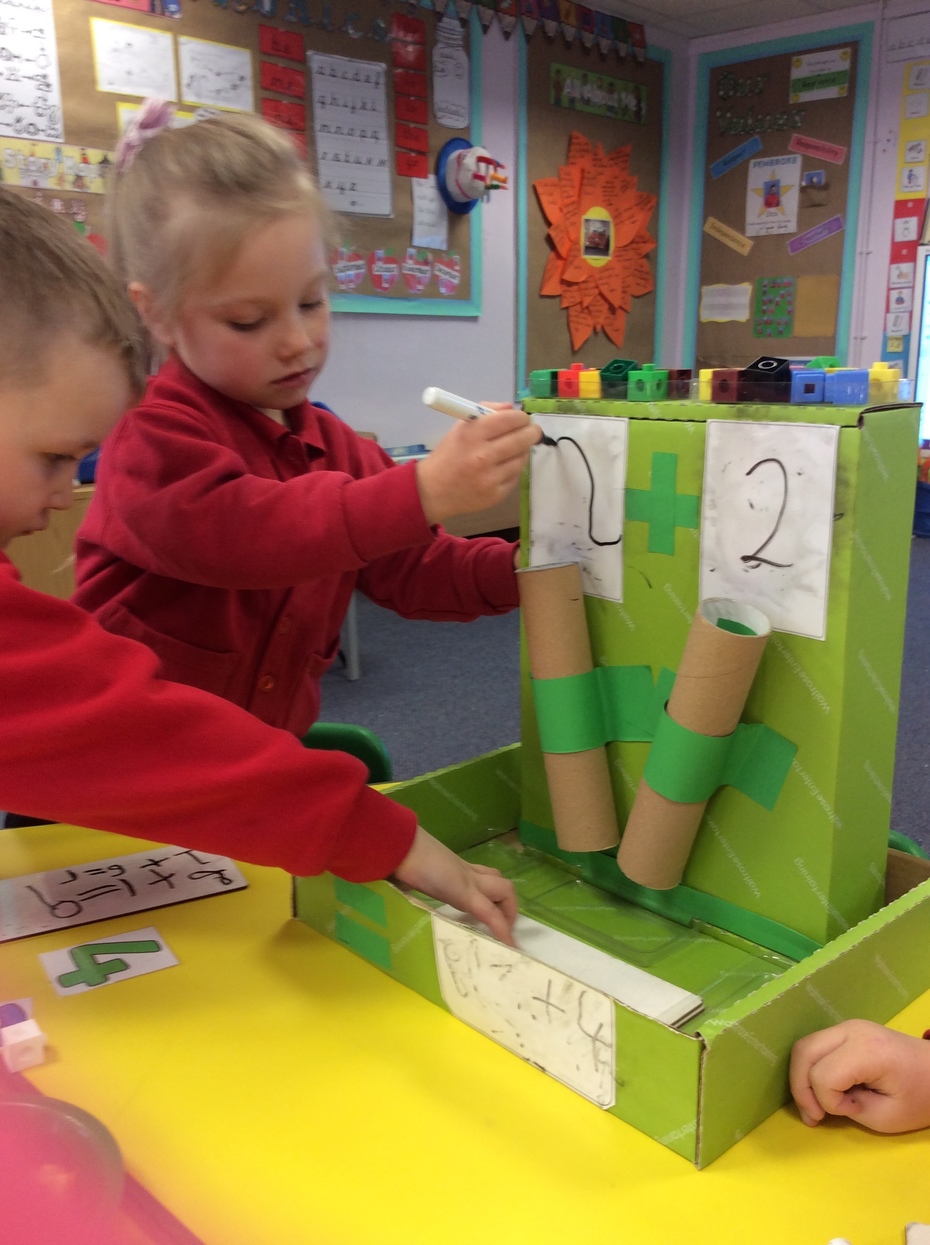 Week 4
Happy Friday all! We've finished the alphabet!! Wooo!!! We've had great fun this week in all aspects, despite the downpours! Pembroke have even embraced the rain by creating their own rain gauge and made predictions of how much rain was going to pour over the next week. We have been checking it every day and are actually hoping for more rain so that we can reach our predictions!
In maths we have been subtracting, subtracting, subtracting! We are getting confident in counting objects and finding one less, or even five less!!!!!
It was Beep Beep! Day on Wednesday; we discussed how to be safe around the roads and made road signs for our road map and used them when on the scooters outside.
Christmas in fast approaching so we have been writing letters to Father Christmas using our phonetic knowledge. We asked for hats, socks and a cosy bed! Some of us had a go at writing things such as 'Shopkins'! (with only some difficulty as 'sh' is next week unfortunately!) We have begun to practise our Christmas Story songs, enjoy the performances at home! We let the children choose their own roles in the play which was an exciting venture, especially since most of Pembroke decided they wanted to be donkeys….
It's going to be a busy few weeks and we're excited to get into the spirit of the oncoming festivities (as well as learning a lot of course!).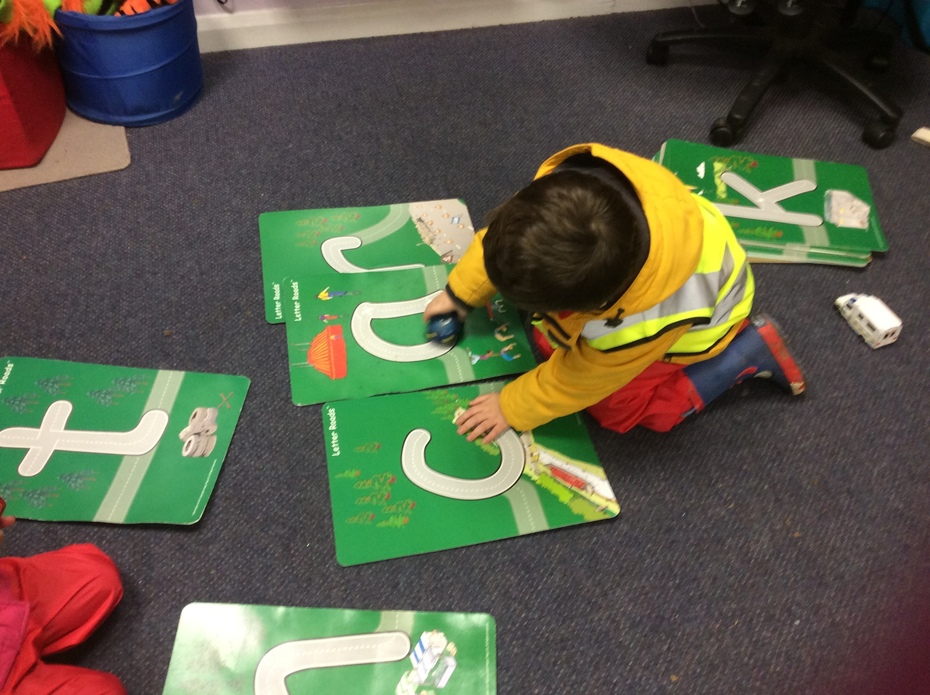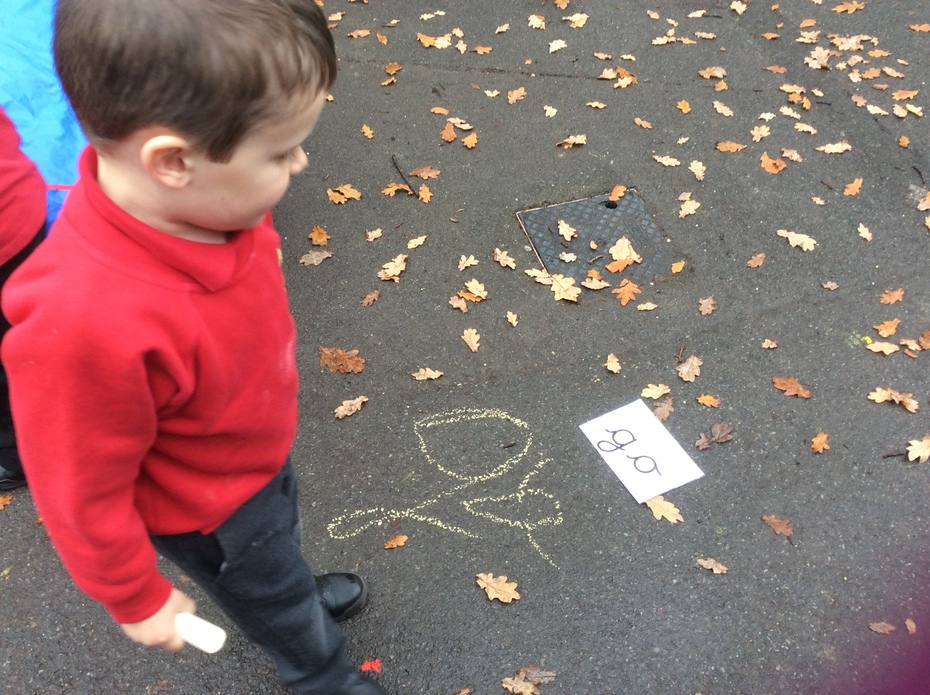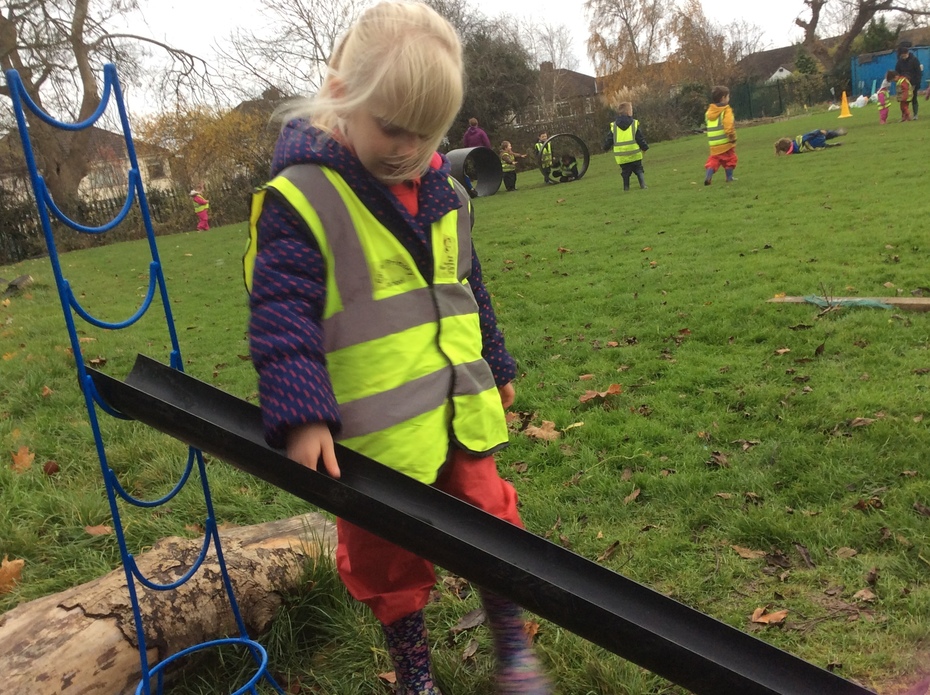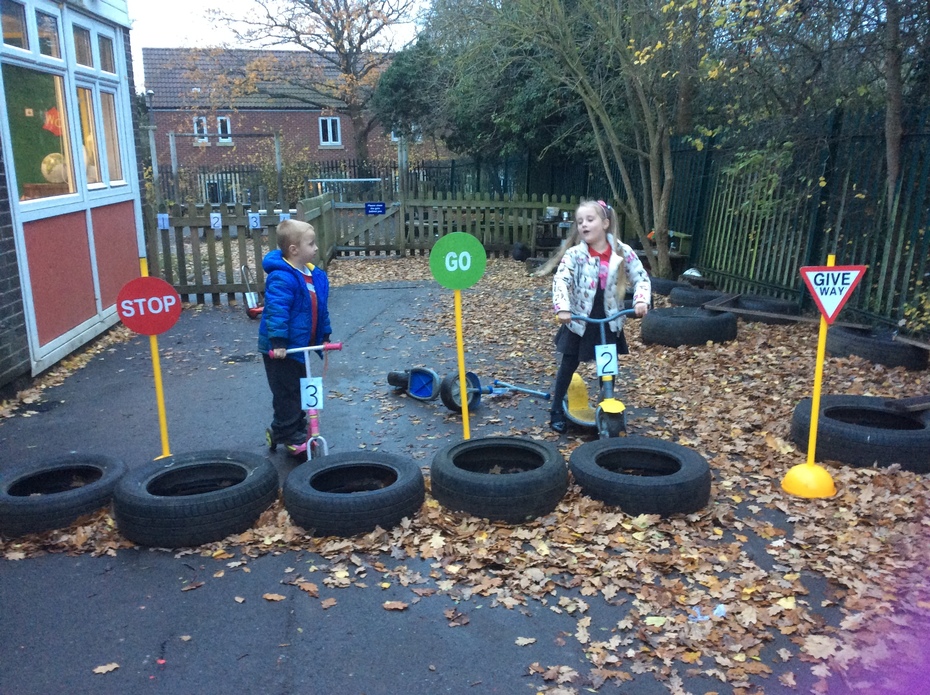 Week 3
We can't believe we're nearly half way through the term! We have been celebrating 'Hanakkuh' this week. We watched a video all about the Macabees and the celebration of Hanakkuh. We made handprint menorahs and discussed the different ways we celebrate in our homes.
In maths we have been using our vocabulary of 'adding' more and more. Some of us are able to write number sentences to show our findings! Numicon has been our best friend this week and is helping everyone to understand the meaning of numbers and how they can come together to make bigger ones.
In phonics we have begun Phase 3. We have nearly finished learning the whole alphabet and can pronounce our phonemes correctly. Help us by watching out at home if the children add an 'uh' to the end of a sound such as 'muh' instead of 'mmmm'! Some of us are able to write captions and are beginning to use finger spaces between words and a full stop at the end!
Edinburgh had lots of fun on the field with Kendal this week! We are really enjoying being outside and exploring our environment through play. Next week is Pembroke's turn so don't forget waterproofs for Wednesday!
Next week will be starting Nativity practice, especially with the songs so look out for wonderful singing at home of Little Donkey and many more!
Week 2
This week we have continued our firework themed activities! We have used a variety of materials to make different firework images and the children have enjoyed mixing colours and textures to create their masterpieces.
Miss Milward told us the story of the Elves and the Shoemakers during storymaking this week. We learnt some of the actions that we can use to tell the story. We all had a go at creating our own story maps too!
In Pembroke Class we enjoyed Fun on the Field with Kendal on Wednesday! We made muddy chocolate cakes and had a great laugh rolling in the wheels! Next week it is Edinburgh's turn!
In Phonics and Maths we have been working in our new groups. It is great to see the classes working together and getting to know each other even more. In Maths we have learnt about the '+' sign. There are so many different words for it and it has been fun to learn about what it means and what we can add together around the classroom! Red Phonics books are being sent home this week so look out for them in book bags to continue the learning at home!
We are finding it really useful for the children to do lots of writing practise at home to develop their pencil strength and writing skills, so each Friday we will be sending home an activity for the children to complete and bring in on Monday morning. Thank you to parents/carers for all the support at home. It makes such a difference to everyone in Year R!!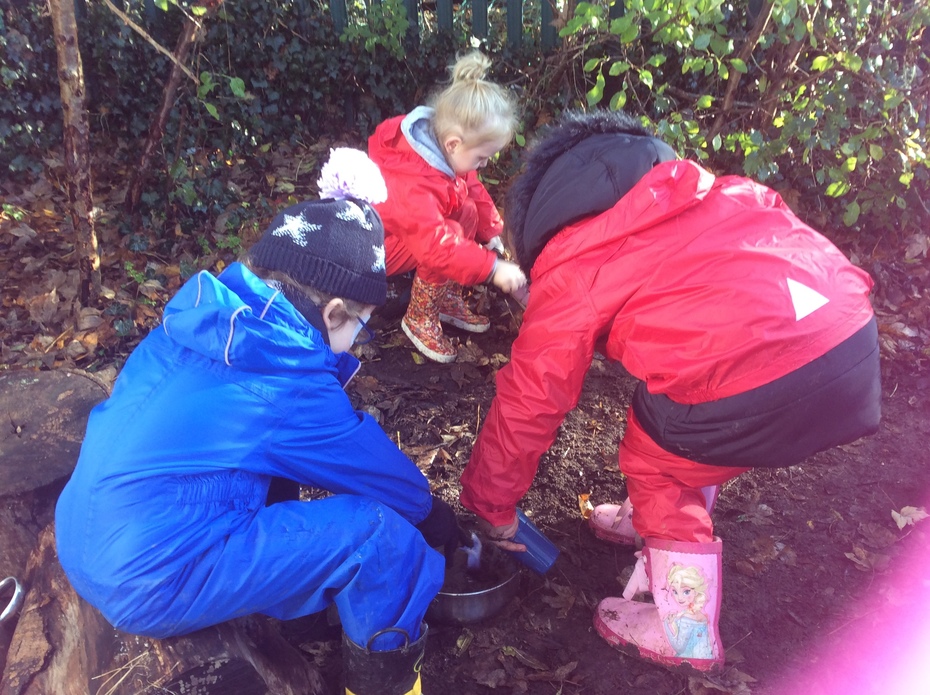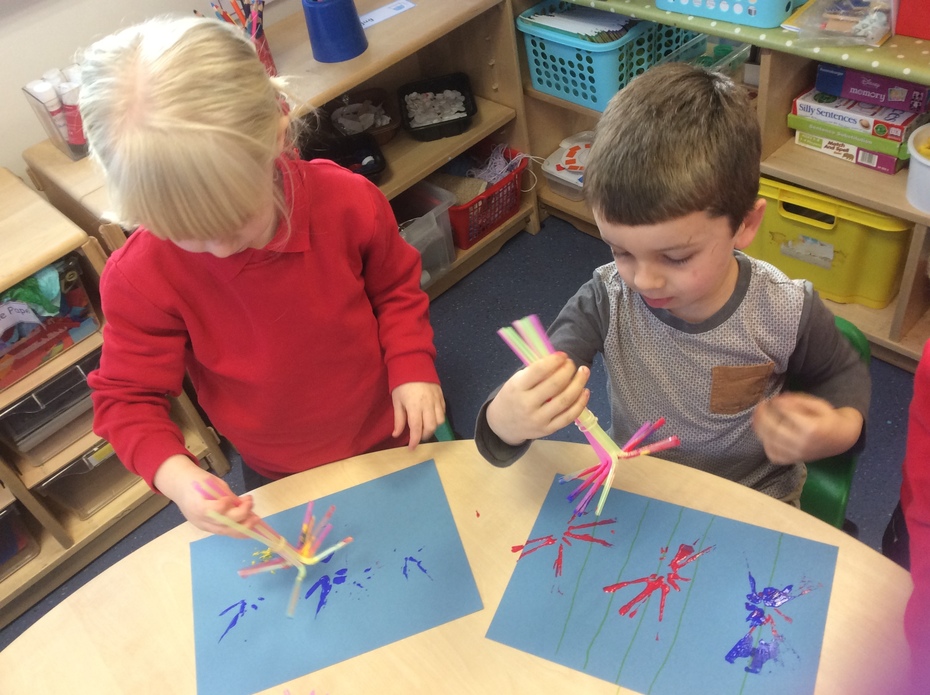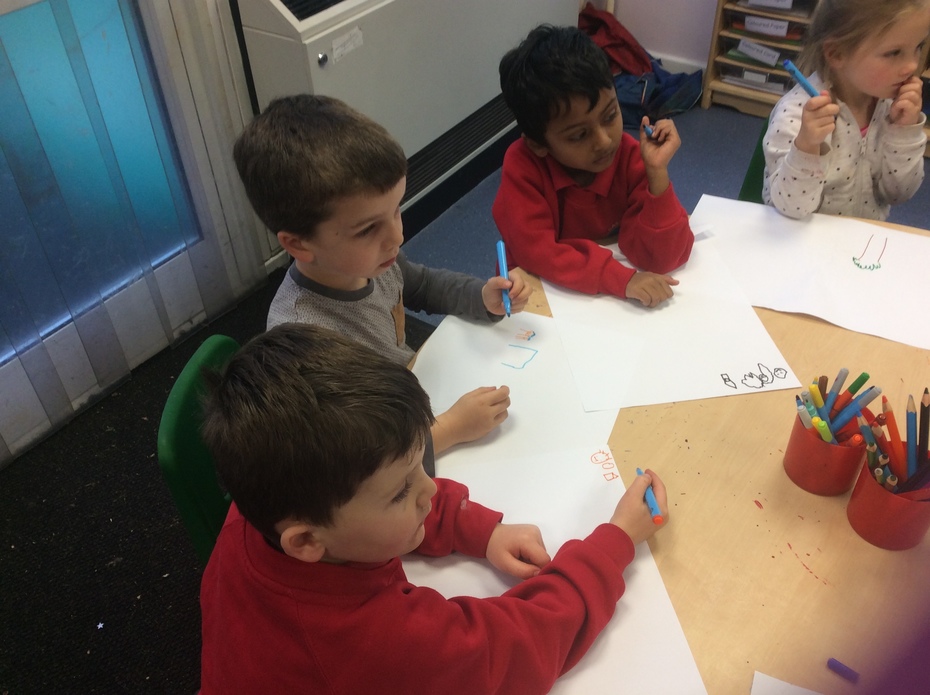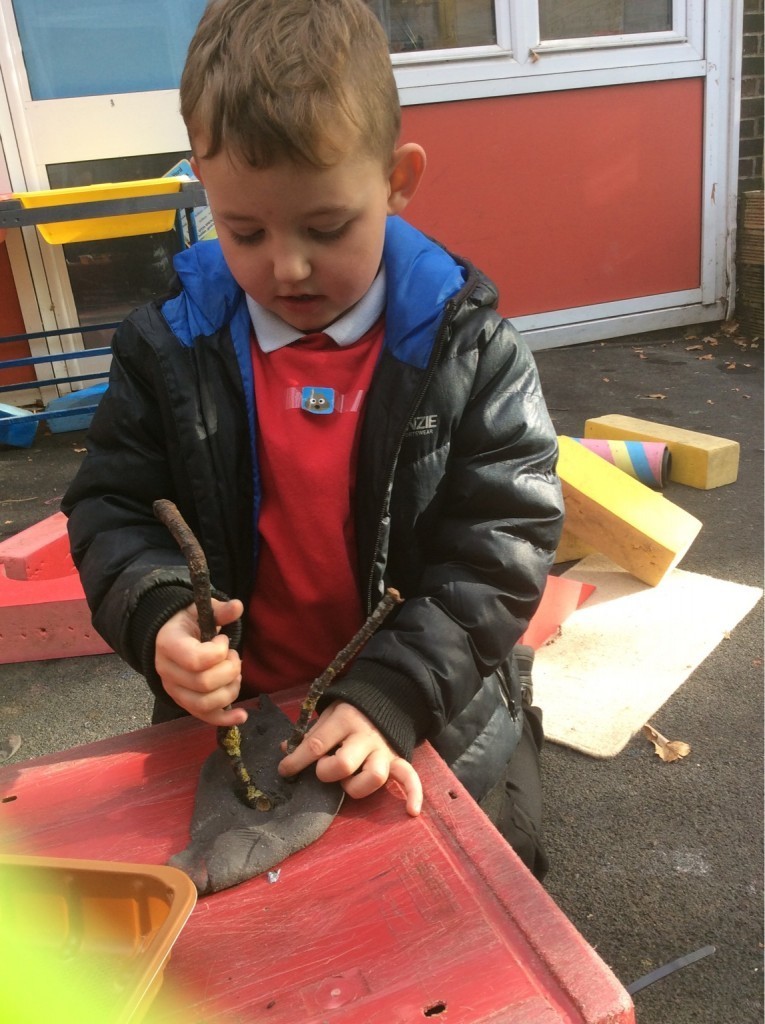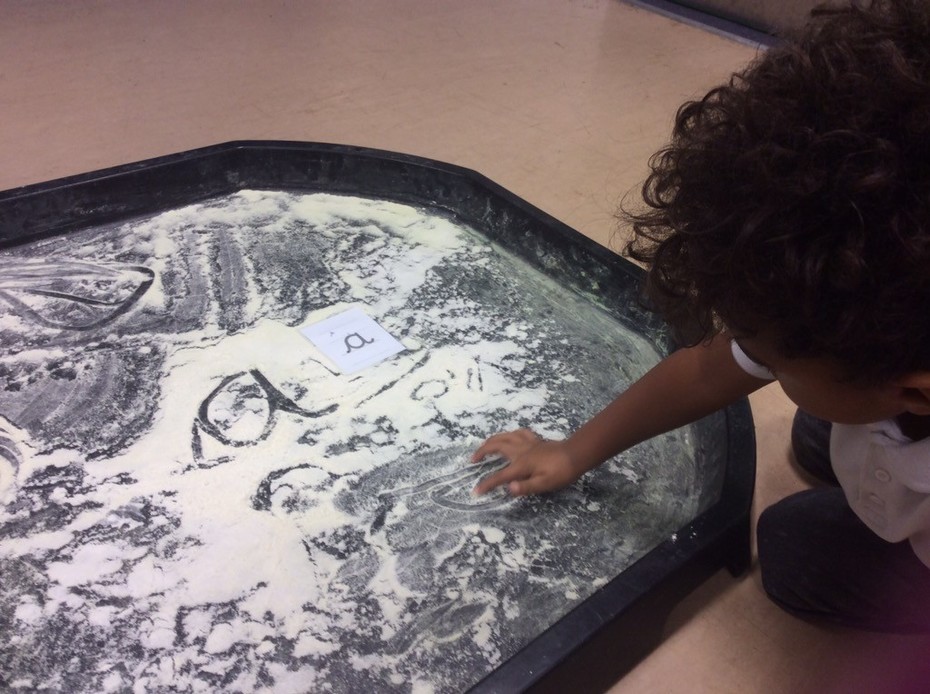 Week 1
Welcome back everyone! We have had a great first week of the new term and started exploring Bonfire Night. We have been discussing our memories of fireworks and how to keep safe around them. We have painted, threaded and coloured firework crafts and have enjoyed discussing all of the things we enjoy about this time of year.
In Literacy we have started talking about the story of The Elves and the Shoemaker. We have used these in our phonics activities when hearing the sounds in 'hat', 'sock' and 'elf'! We have even had a go at writing the letters we know!
In Maths we have been using our positional language to discuss where Teddy is hiding! We have used language such as 'next to' and 'behind' to place him in and around the box.
In PE we used our throwing skills to throw beanbags into the hoops. When it became too easy we challenged ourselves by taking a step back. It was important to take it in turns when we were throwing so we didn't pop each other accidently!
We have been on the field this week in our wellies! We learnt about the rules of the outdoors and enjoyed playing on the big hill. Pembroke and Edinburgh will be taking it in turns to go on the field with Kendal so look out for the sign on the windows to see your child's dates!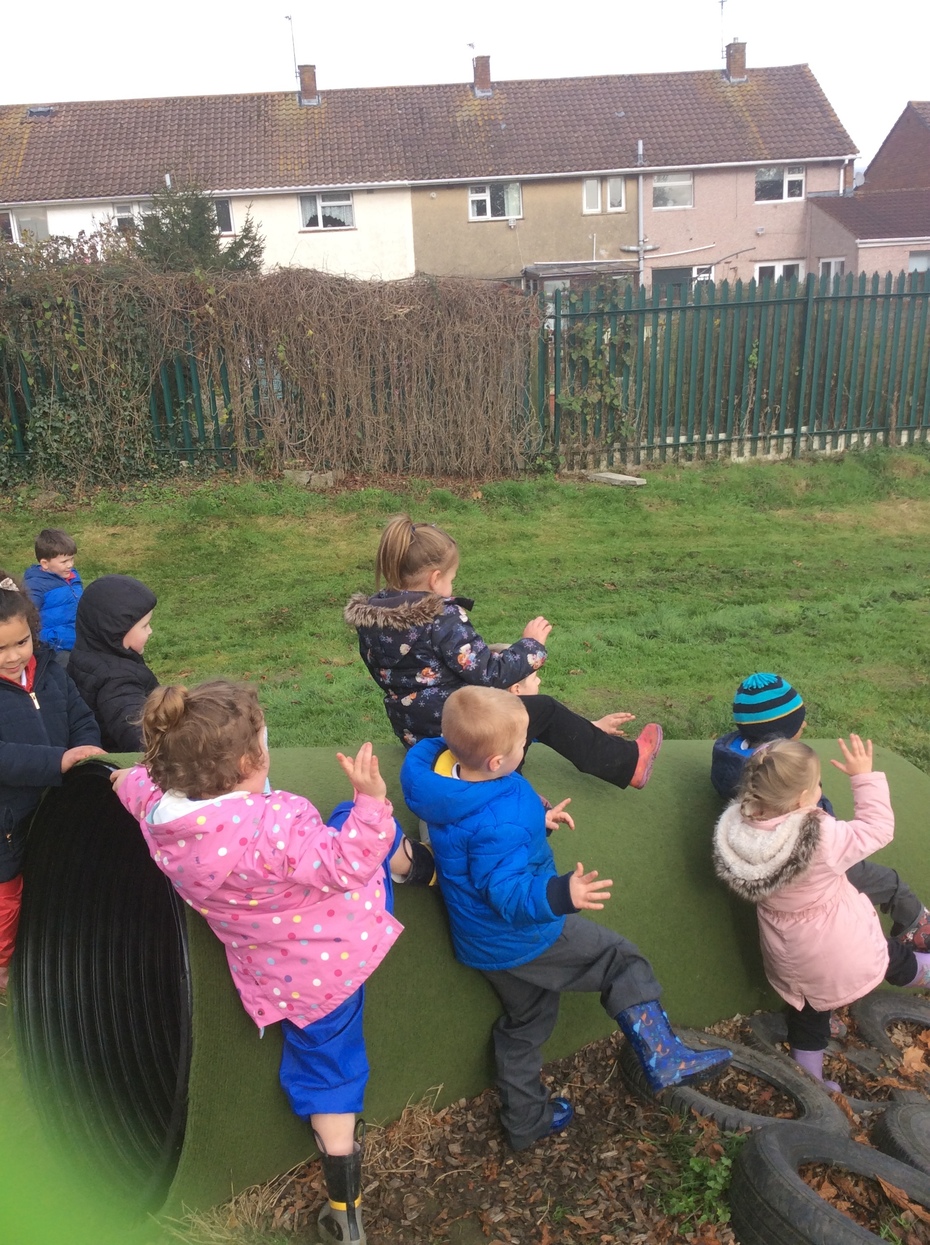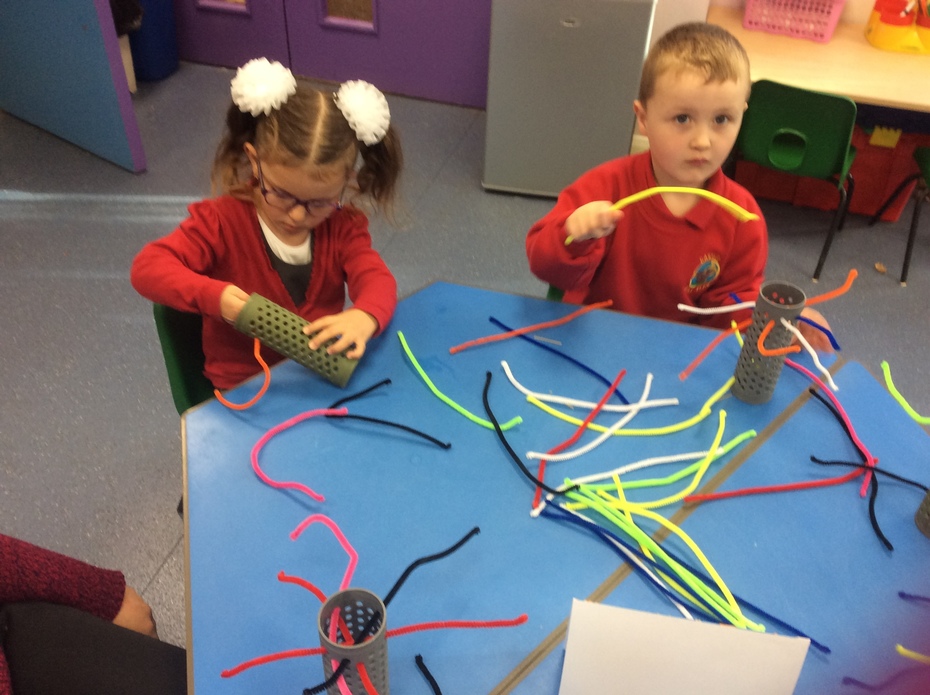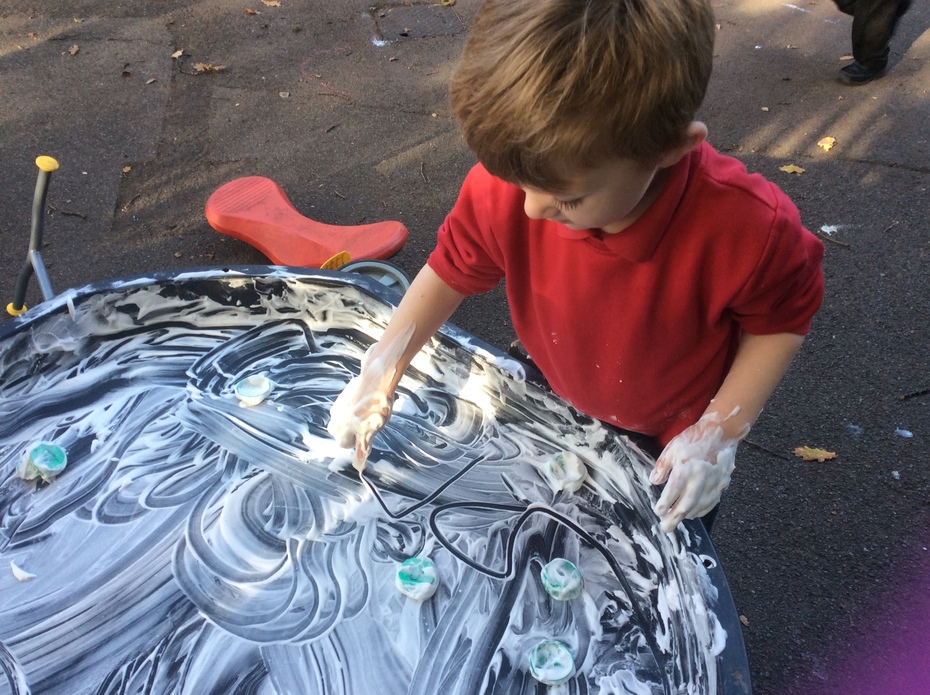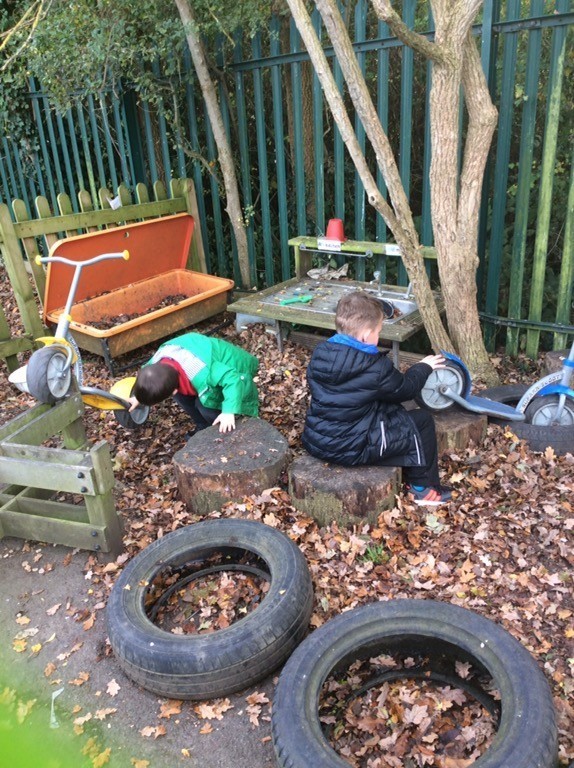 Term 1
Week 7
We have been enjoying learning about and celebrating Diwali this week! We learned about the story of Diwali and have been doing different crafts related to the celebration! We made lanterns, coloured Rangoli patterns and eve made a giant one out of chalk outside in the play area! Roshaan brought in some chocolates to share as a celebration of the day!
In Phonics we have been squeezing in so much learning over the week. We've learning g,o,c,k,ck,e,u and r!! We are doing so well and most of us are blending and segmenting words using the letters that we know. Well done for doing so much reading at home, it is so important and makes such a difference to later learning. Mrs Wake and Mrs Blackman visited Pembroke on Tuesday and were so impressed with their learning!
In Maths we have been talking about the words 'more' and 'less'. We have been adding one more and one less frog to the lily-pads and cars have been going in and out of the garage one at a time. We are counting everything we see here in Reception!
This week we earned our golden minutes treat! Having had such an amazing and mad term, we treated ourselves to a relaxing movie afternoon which was very exciting! Everyone is working very hard to be moved to the Golden Board each day.
Thank you to everyone for their support and involvement in the children's learning and settling into Reception. We have all really enjoyed getting to know each other this term and we cannot wait for the next one!
Week 6
Wow! This week has sped by! It has been another busy one! We have been talking about our bodies this week. We drew around some children and labelled the main parts of the body, such as the 'l-e-g-s' and the 'ar-m-s'. Miss Taylor got a bit confused and needed some help sounding out the words! Luckily the children were on hand with all of their sound knowledge to help!
We also discussed our five senses. We made floor books and filled them with everything we knew about our senses. We even had a go at testing these senses with popcorn later on in the week!
In phonics we have been learning about 'blending'. We have been taking words such as 'sat', 'tin' and 'pip', sounding them out and blending them to discover different words. This is quite tricky but our reading at home is really helping! Next week we will be upping our game and learning a sound a day and doing more practise with our tricky words - 'the', 'go', 'no', 'I' and 'to'!
In maths we have been talking about shapes and size. We made pictures with the different 2D shapes we know and had a go at ordering different objects around the room by length. We used cubes to measure the objects and compare their sizes to check we were right!
We are having so much fun in Year R!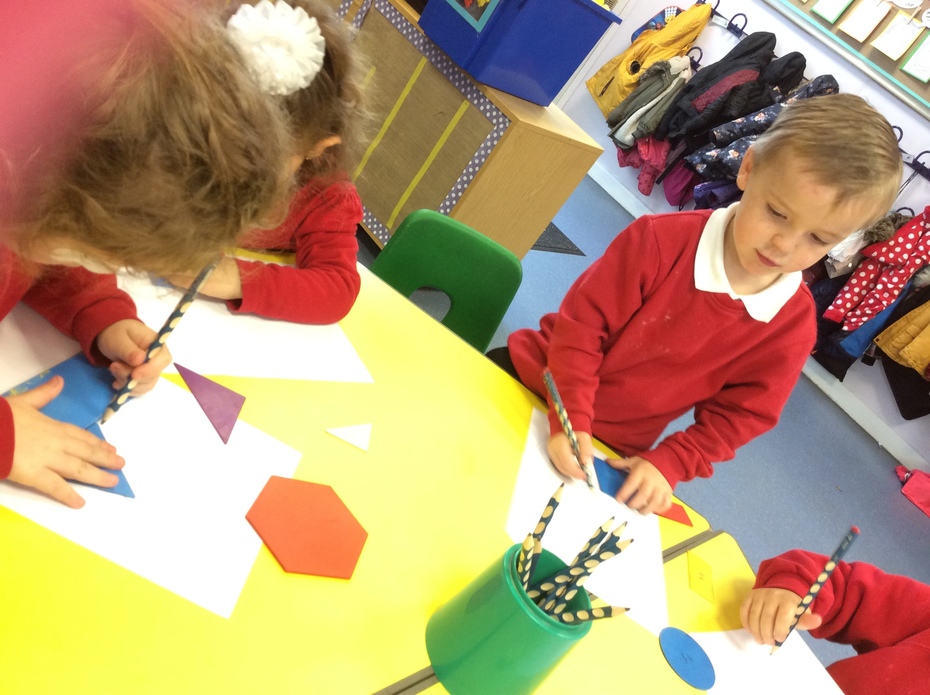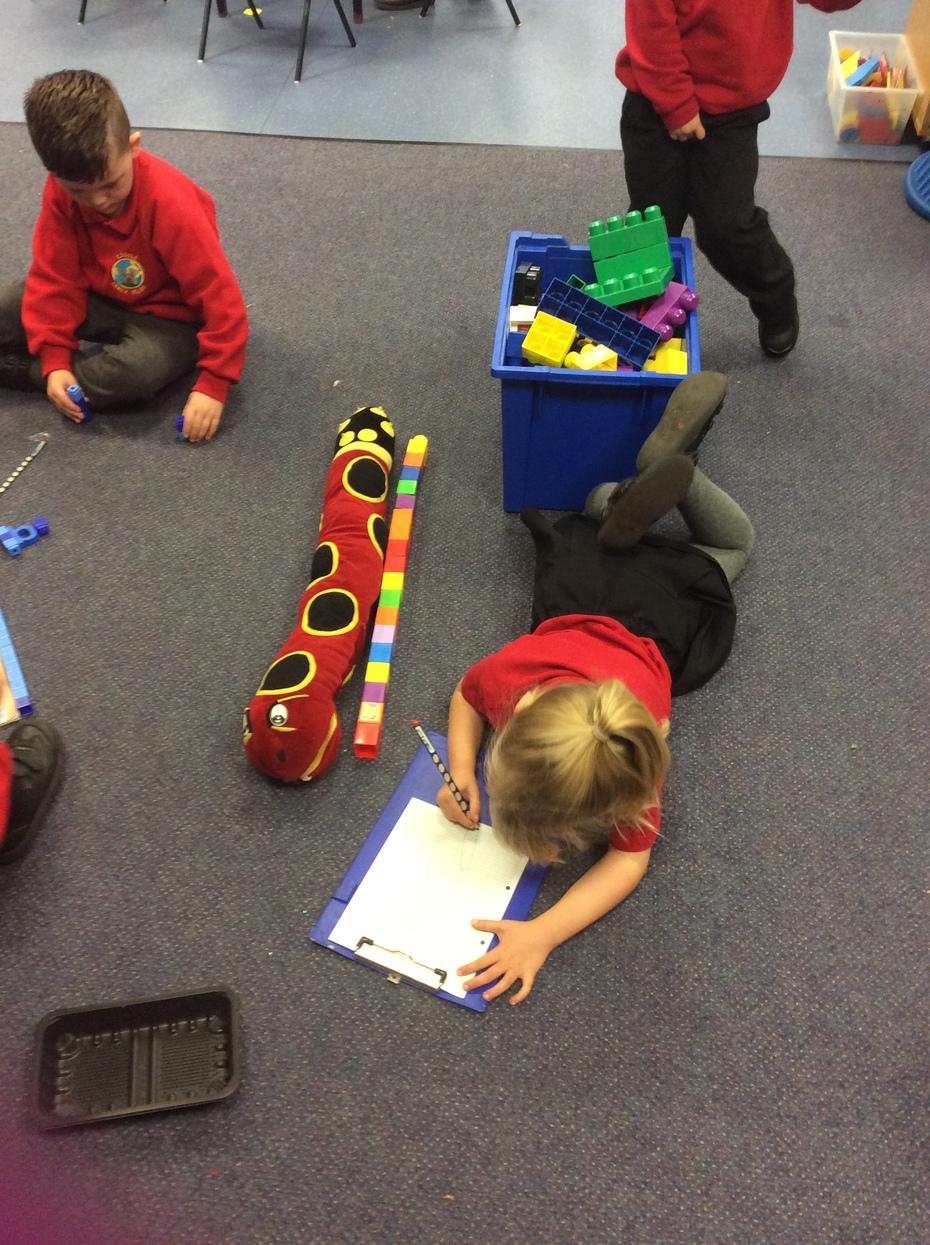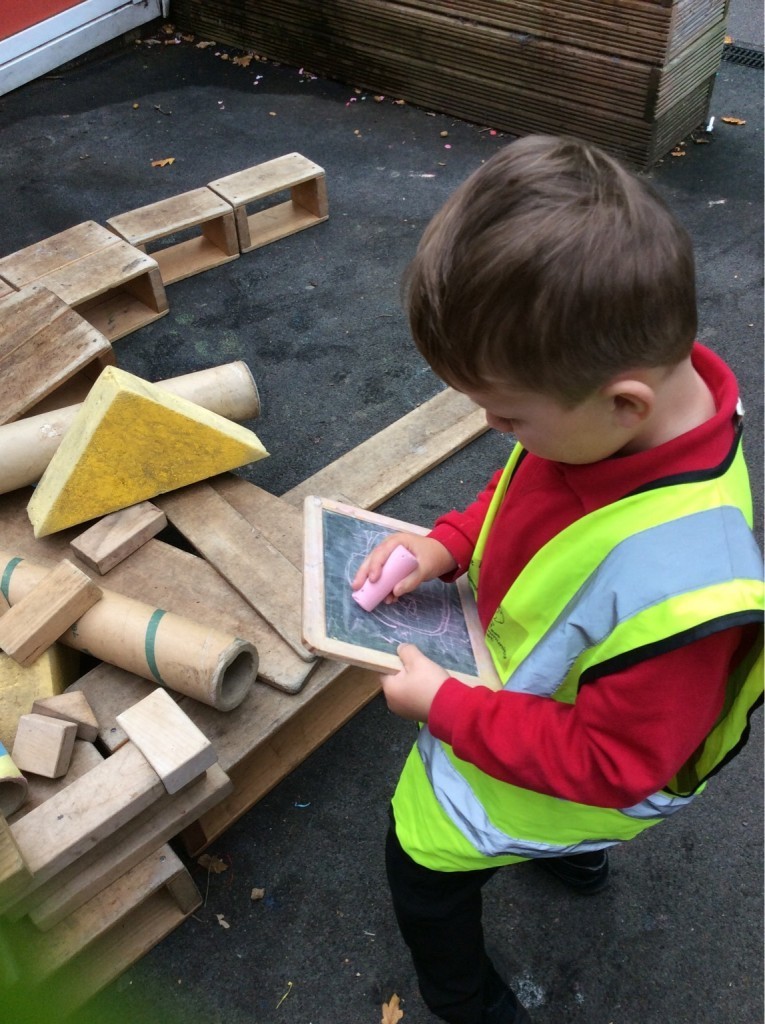 Week 5
We are just over halfway through the term and we have already learnt so much! It's been a busy one......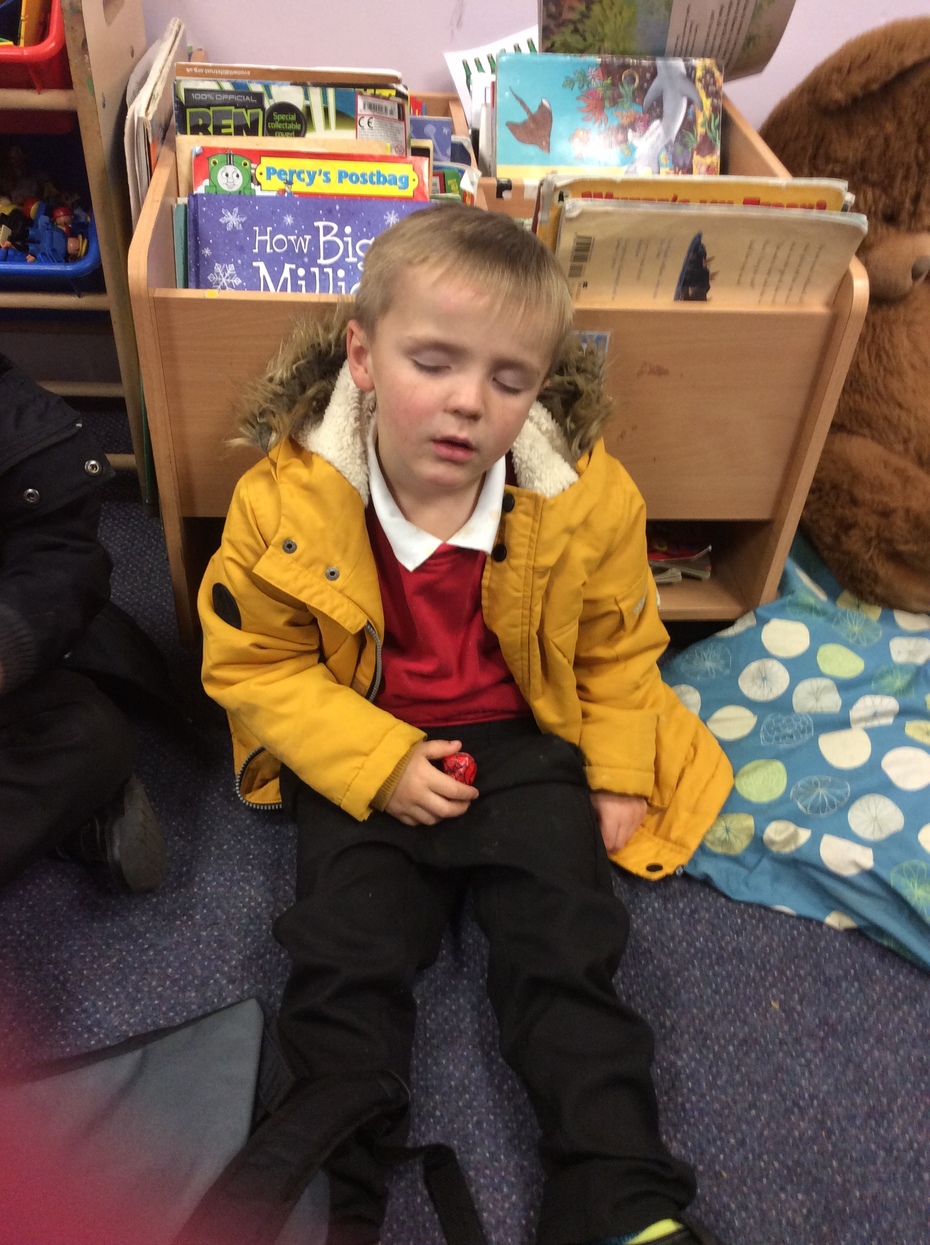 On Thursday it was 'Balloons Around the World' day. This is a day to spread happiness and cheer around our own communities. We celebrated this by thinking about the things that made us happy. We experienced such a range of thoughts from a cuddle from our family to playing dinosaurs with our friends, or even a cup of tea (you can guess which members of the classes thought of that one!). With these happy thoughts we decided to create balloon pictures and tie them together to show that we are happiest when we are working as a team!
In Phonics this week we have been focusing on the letters 'i' and 'n', we have been exciting aeroplanes making our 'nnnnn' noise and and been sneaky mice when practising our 'i…i…inky the mouse' song! It has been wonderful hearing each child read their books this week and looking at the wonderful comments you have been leaving about their reading at home. Keep it up everyone! We have even had a go at segmenting and blending three-letter words with the sounds we know so far (satpin)! It is so exciting to see that these letters we are practising can come together to make words that we know!
In maths we have been practising recognising our numbers 0 to 10 and talking about 'one more' and 'one less'. We have been taking away and adding on conkers and acorns to small groups. This is quite tricky as we have to keep the original number in our head, but we are working hard and practising every day!
This week was also the first week of PE! We have been doing lots of active activities outside but this was the first time that we went into the Hall. It was an exciting event and we all enjoyed playing the 'bean game'! Another milestone already Year R! Let's keep going!
It was great to see some of you at Stay and Share on Tuesday. We are looking forward to seeing you again next Tuesday!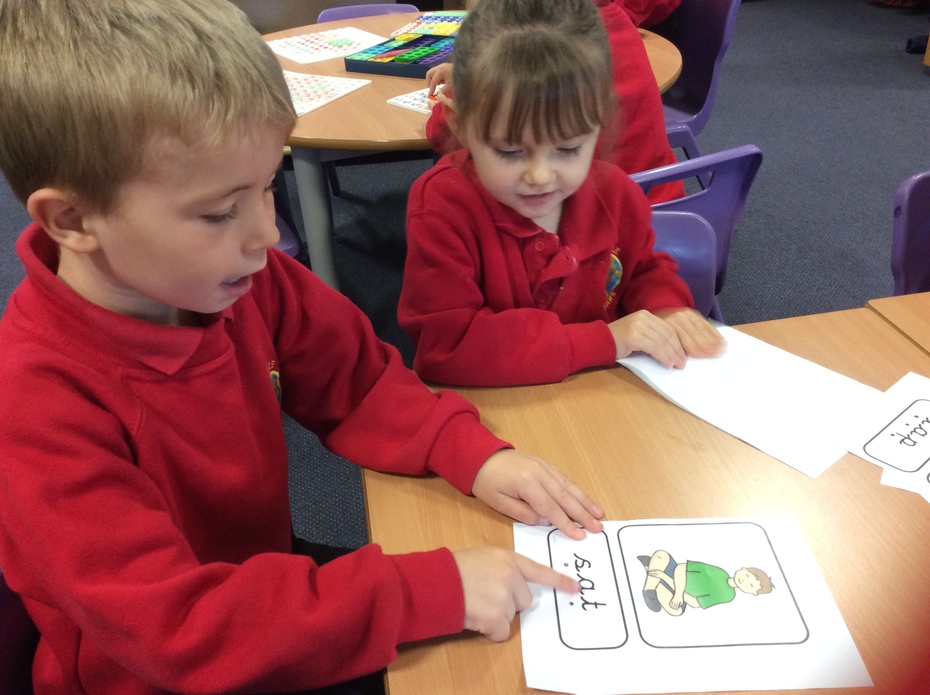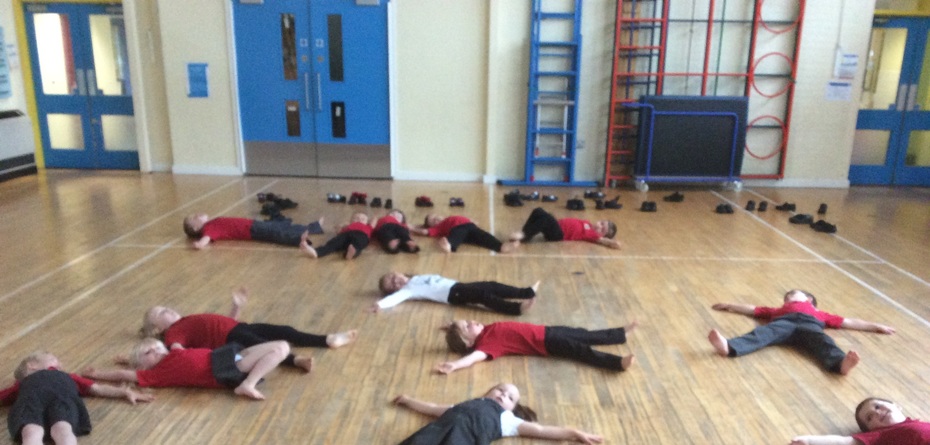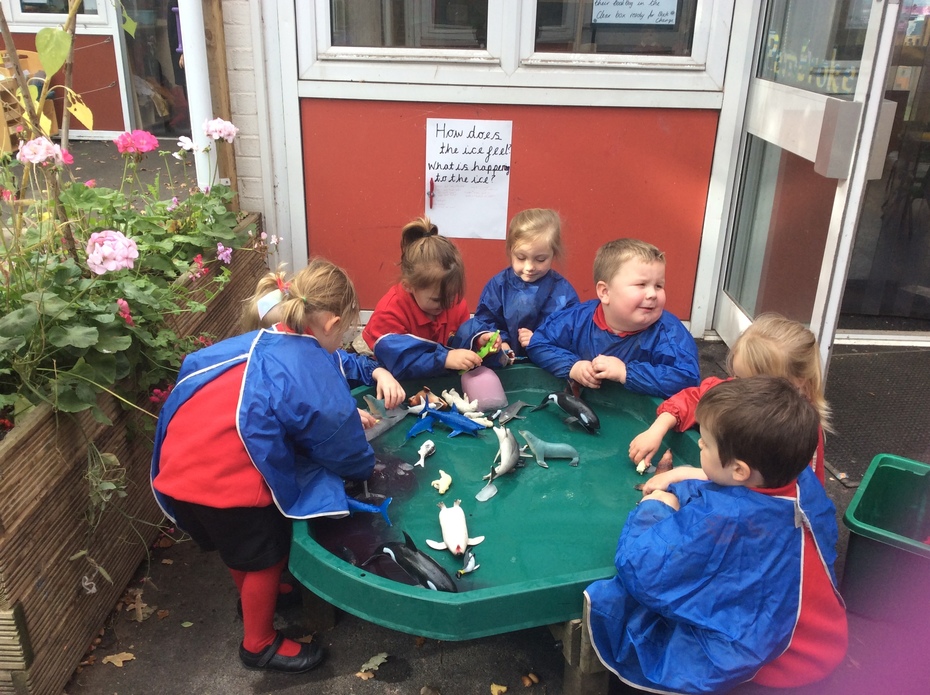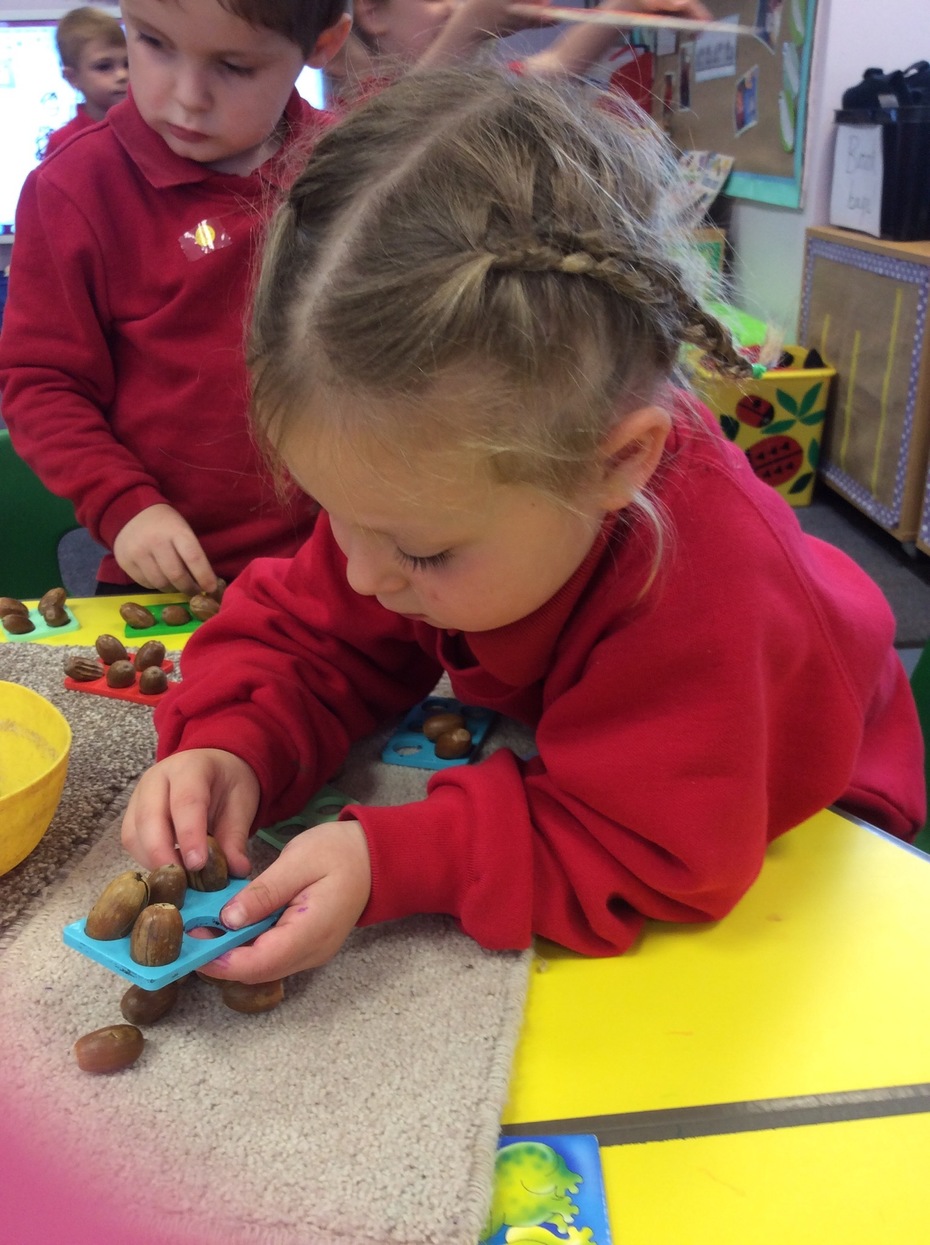 Week 4
Hello from Edinburgh and Pembroke Classes! We have had a great week. We've enjoyed forming more friendships and becoming more confident in understanding the rules of the classroom and the wider school. We have come to the end of looking at our key value of 'Respect' and will be focusing on 'Responsibility' next week. We have already been discussing what we are all responsible for, such as our coats and bags and remembering to look after ourselves, for example taking our jumper off when we are warm.
In Phonics this week we have been learning two new sounds, 't' and 'p'. We all really enjoy singing the Jolly Phonics songs and practising forming them with our magic finger pens. We have been making p..p..p..prince and princess crowns and decorating t..t..t..teddies! Some of us especially enjoyed making Silly Soup and tasting it! Some of our soups had smelly socks in! Yuck!
In Maths we have been practising our number recognition and ordering. Some of us are able to count out objects and match the numeral that represents it. We've been counting everything we can see around the school, including the wonderful acorns that are falling from the old oak tree into our outdoor area!
It was very exciting to have our school photographs taken on Tuesday! However it did mean that Stay and Share was delayed until next week. It would be great to see as many of you there as possible. We will keep the doors open from 8.40to 9.00 am.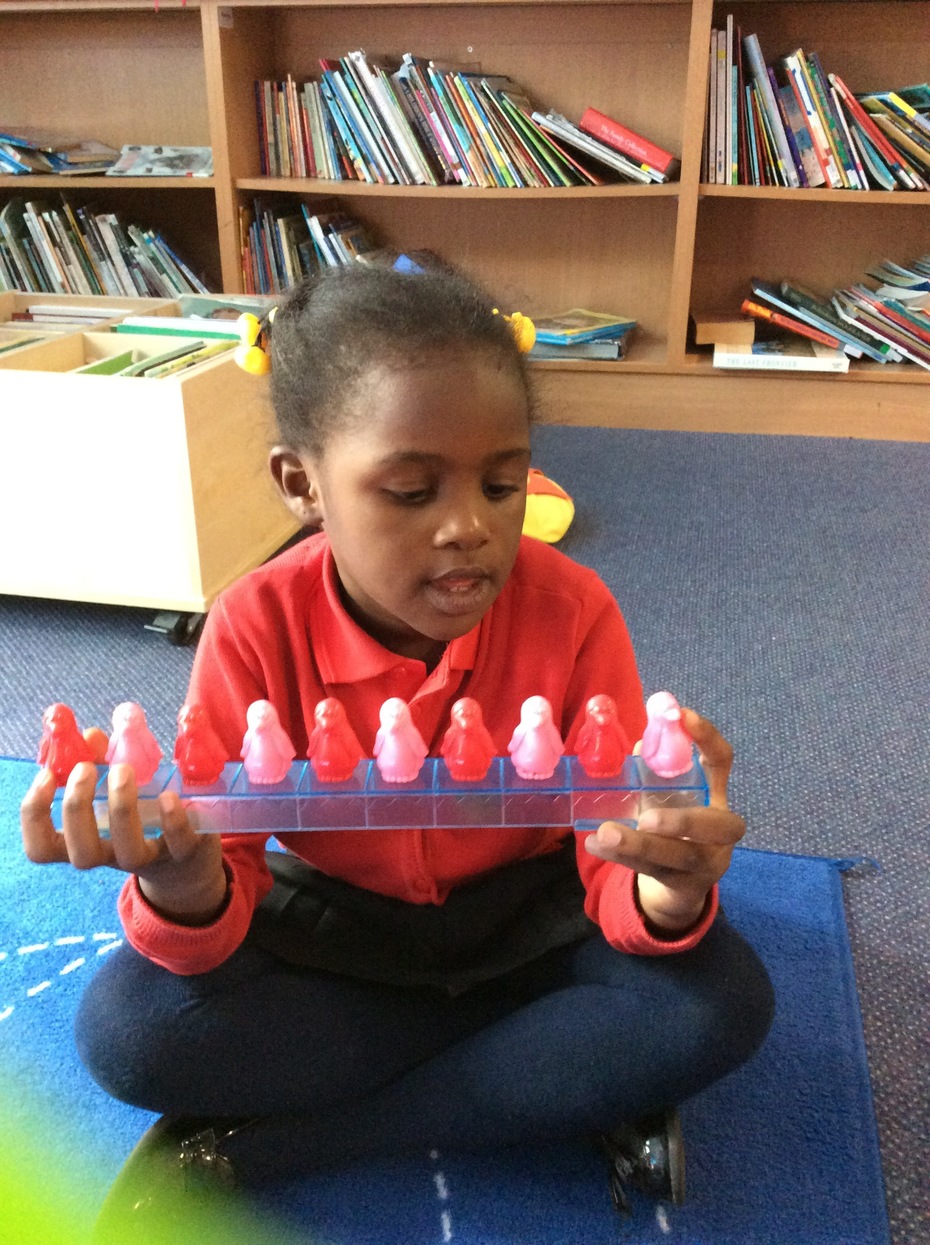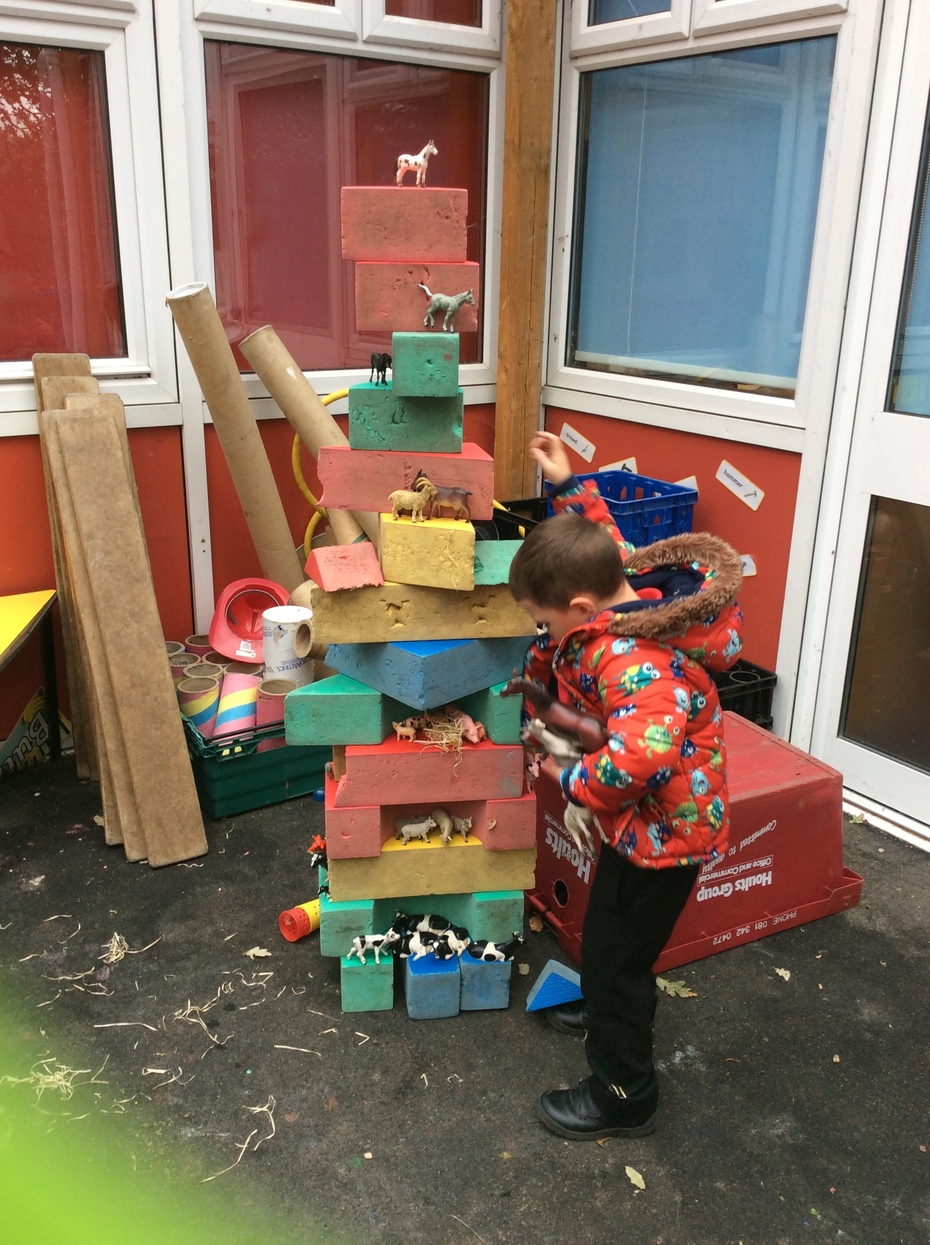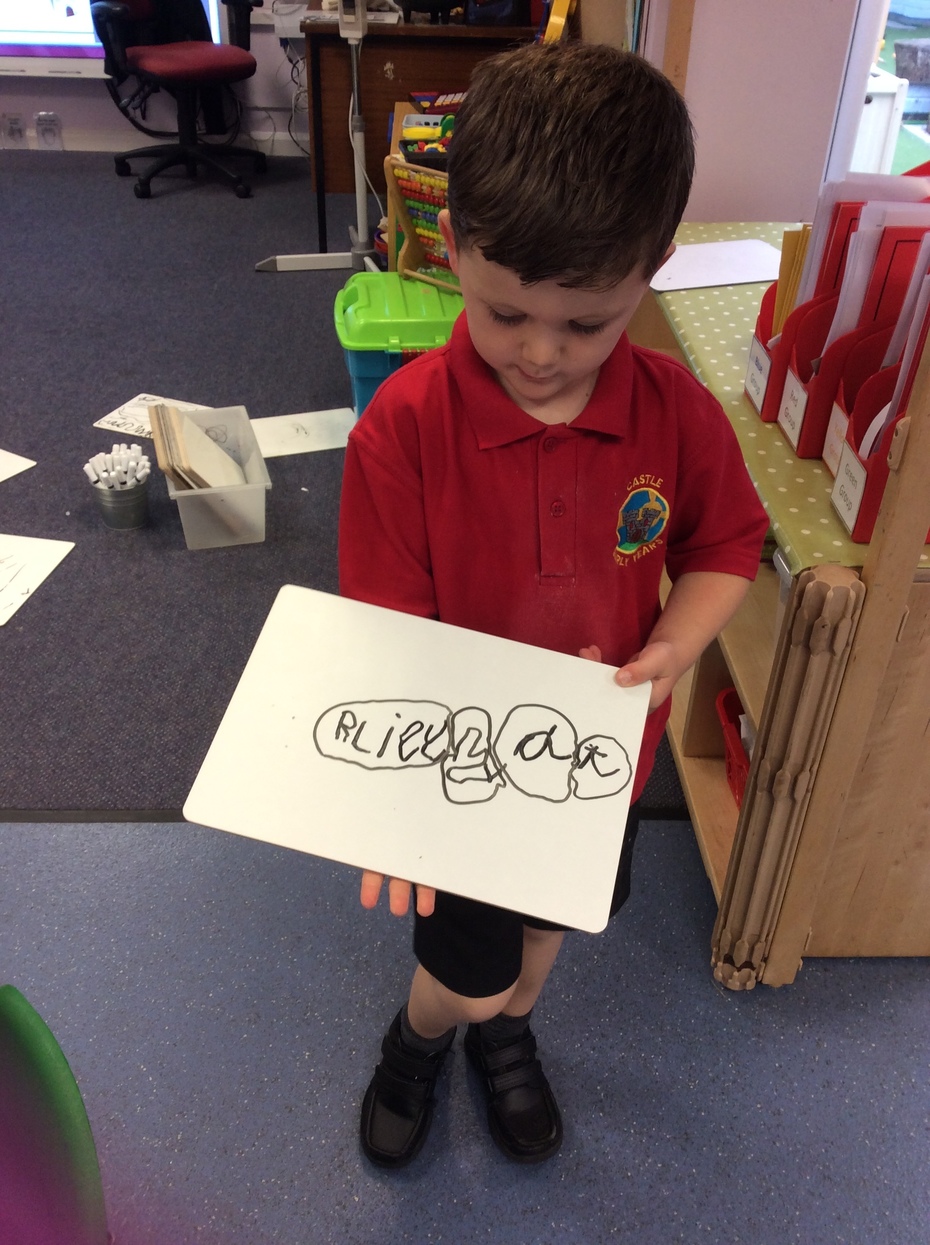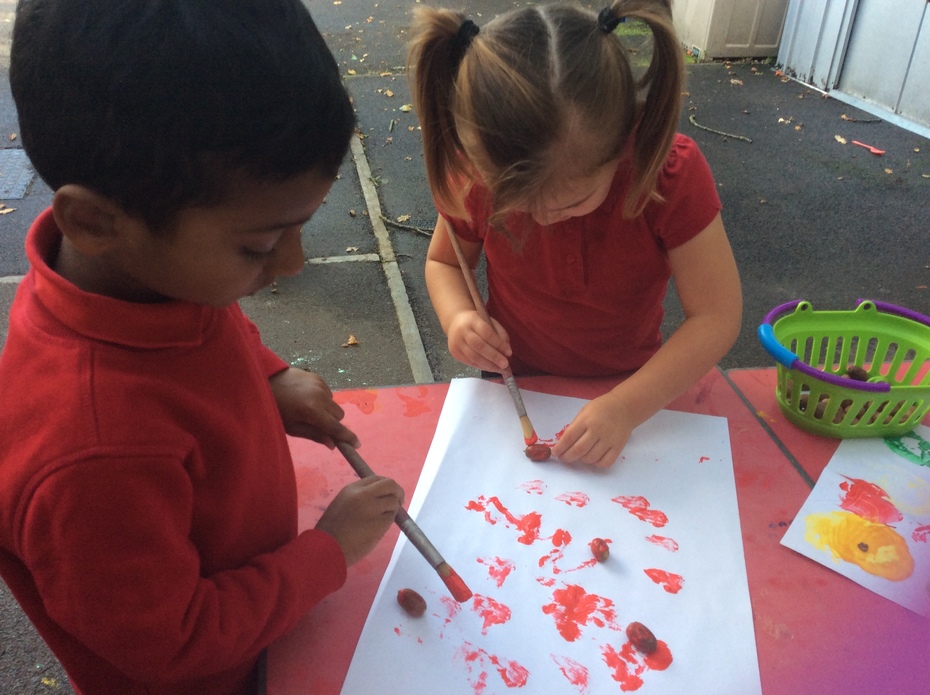 Week 3
Happy Weekend!! We have had another busy week in Year R! We have been talking about our families and reading lots of stories about families. We enjoyed reading 'Peace at Last' and 'Goldilocks and the Three Bears' and talking about the people who are important to us and sharing about these different people we all have in our lives.
Phonics began this week! So far we have practised 's' and 'a'. We have been singing through the halls about the 'a…a…ants on my arm…!!' and the 'ssssssss...snake is in the grass!' from our Jolly Phonics songs! We can draw and say the sounds that these letters make, as well as their names! Next week will be 't' and 'p'!
We have talked about ordering in Maths. We have been ordering three objects by height and length. Our bears, socks, string and children have all been ordered! It was great to hear so many of us using the language of 'biggest' and 'smallest' when we played our activities.
Congratulations to Jacob and Charlie for receiving their Pupil of the Week certificates today!
Thank you to all of those who attended the Home Reading/Phonics Evening on Wednesday. We hope it was helpful and informative and, if you have any questions, please do ask one of us!
We are holding a Stay and Share morning every Tuesday - starting on 3 October - from 8.40 to 9.00 am. As you drop off your children, we invite you to stay for a bit and share some reading or activities with your child. They are very excited to show you what they have been learning about and it is so important for you all to share in their learning at school as well as home!!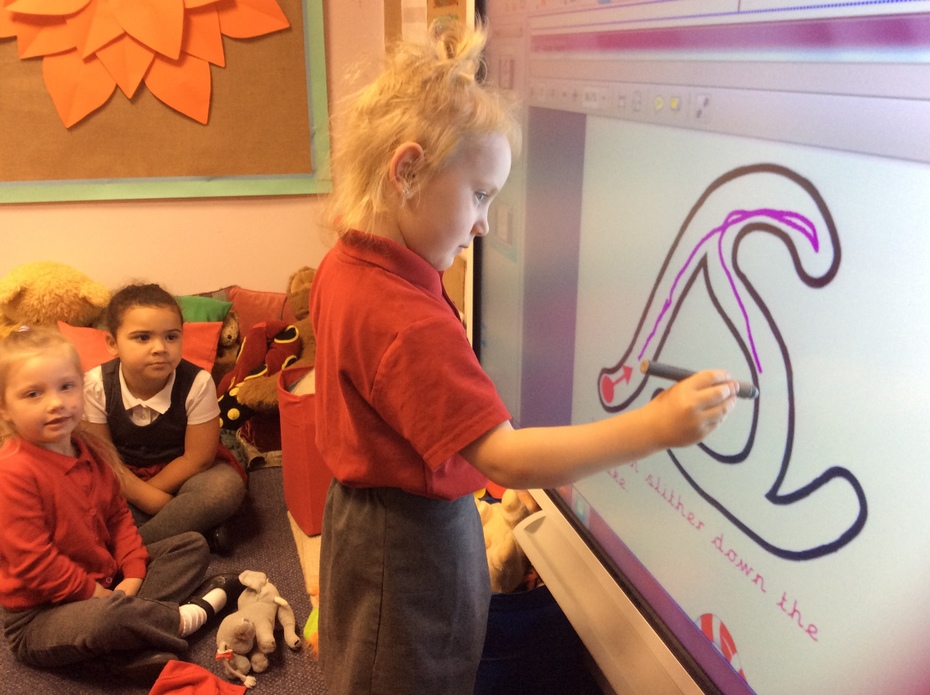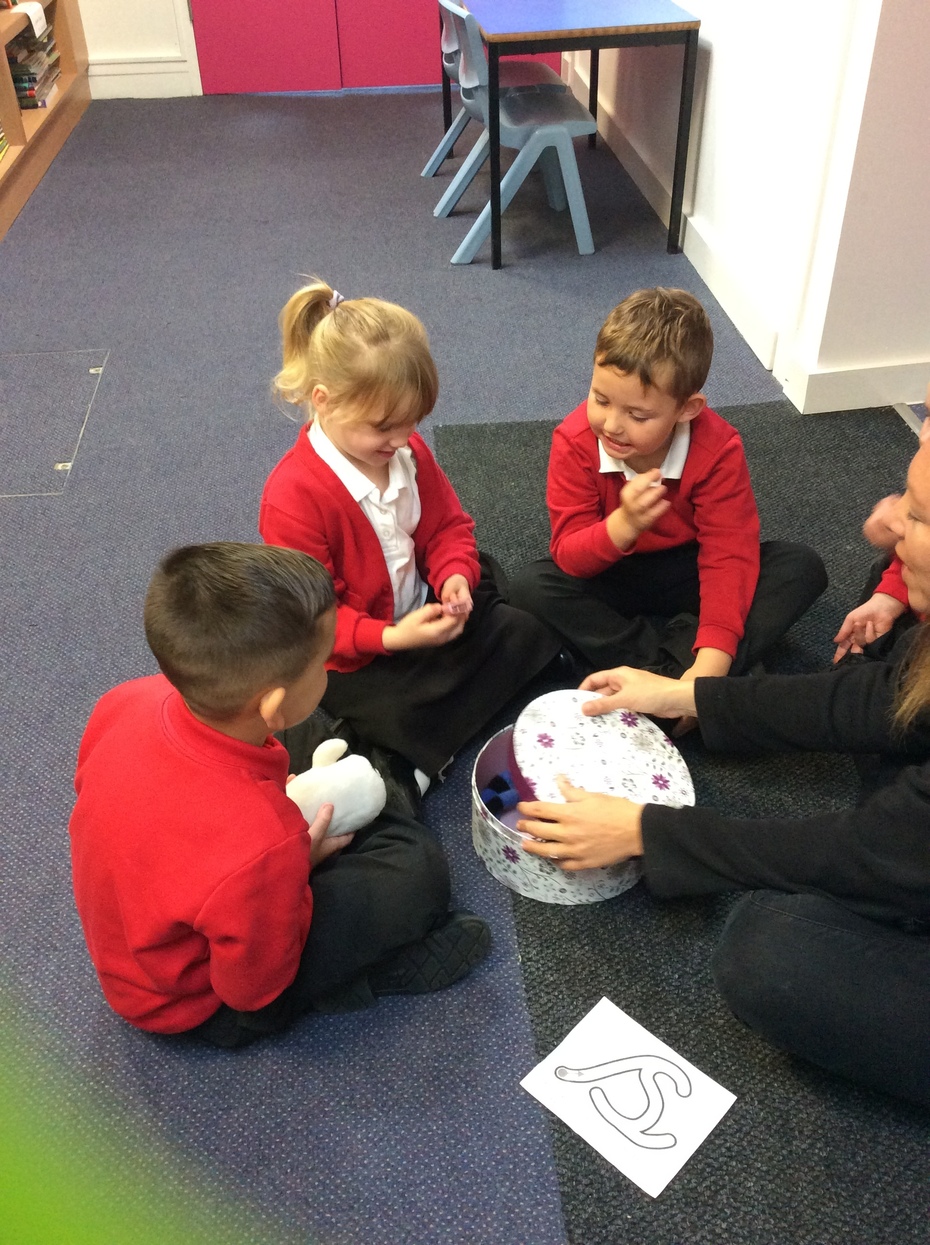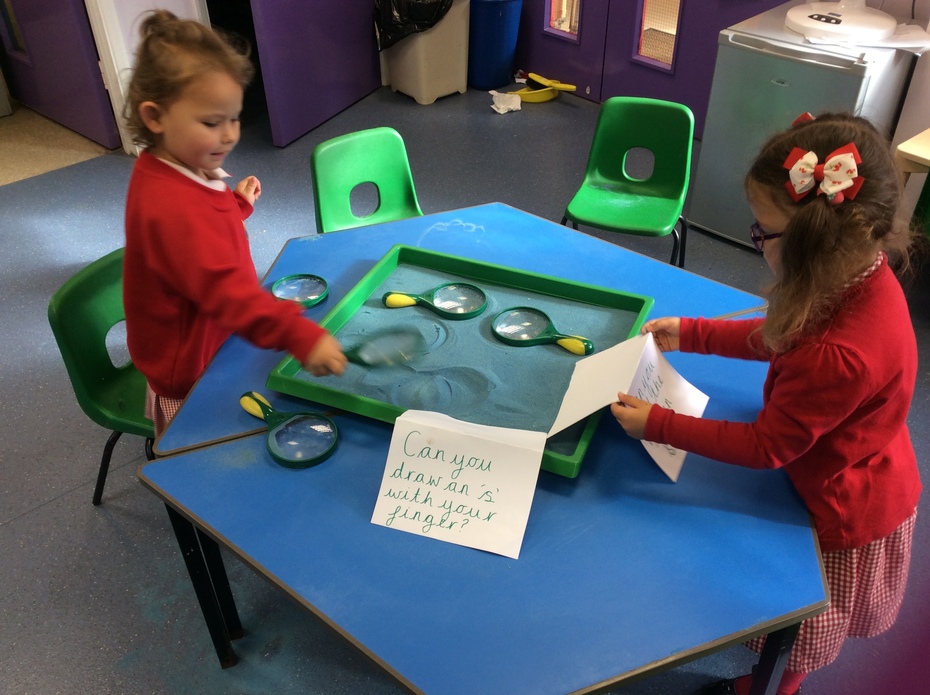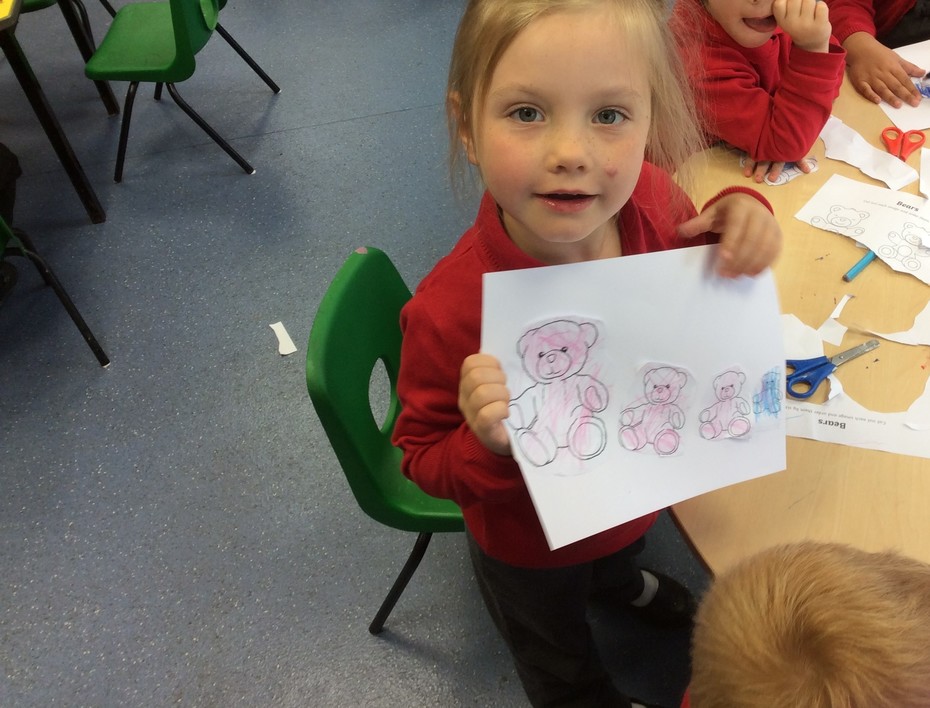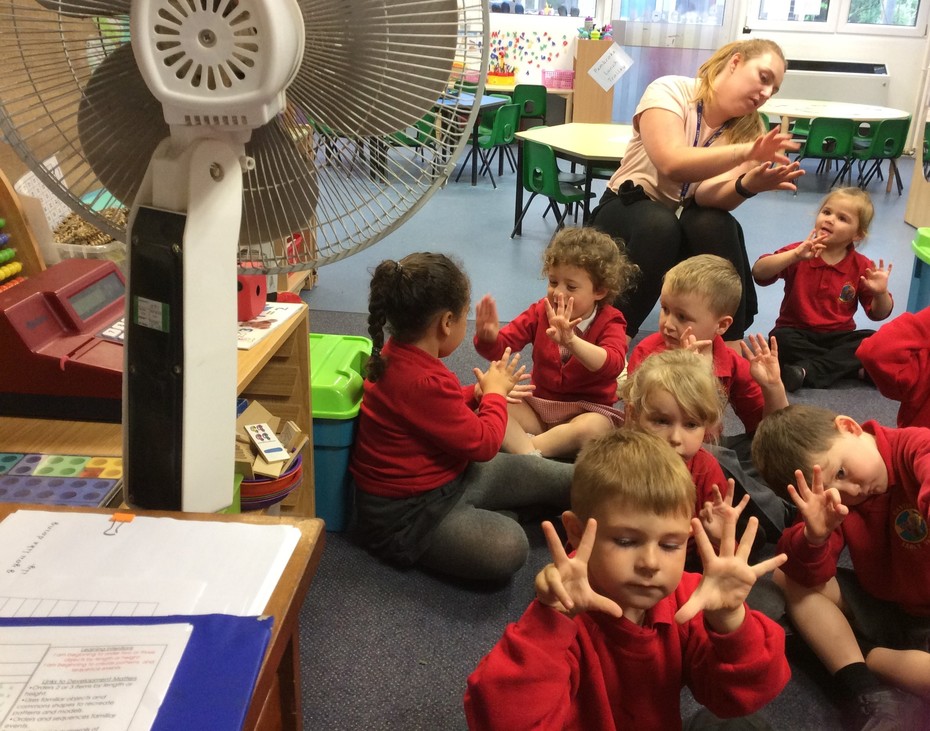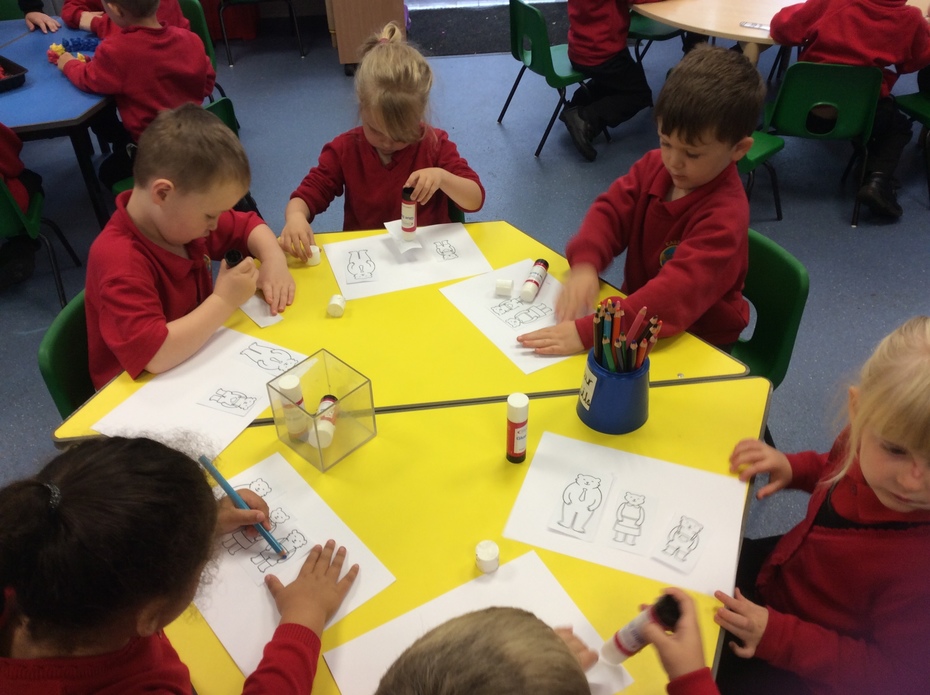 Week 2
Jambo, Reception! We have come to the end of a great second week! It has been so exciting to have everyone together each morning which has given us a chance to make new friends every day! This week we have been a little more structured by having some maths and phonics carpet time in the mornings.
In maths we have been practising recognising numbers 0 to 10 and our cheeky caterpillar Colin has been getting in a number muddle so we have been helping him to order his body parts from 1 to 5!
In phonics we have been practising listening to the sounds we hear around the school! We especially enjoy closing our eyes and listening to the marble drop into the jar every time we work well as a team!
We have been learning a little bit about African culture this week. We have been reading 'Handa's Surprise' and learnt about the Kenyan Masai Tribe! We have looked at pictures of the beautiful necklaces they wear and have made our own! Some of us have tried our hand at some African dance and the Jumping Dance of the Masai men! We were also lucky enough to be visited by Windsor Class who performed a fantastic puppet show for us of the story Cave Baby!
It has been great to see everyone settling in so well and watching new friendships blossom! We cannot wait to have another busy and exciting week! Congratulations to Roshaan and Jake for receiving their Pupil of the Week certificates!
Don't forget the Home Reading and Phonics evening on Wednesday! We are looking forward to seeing as many of you as possible!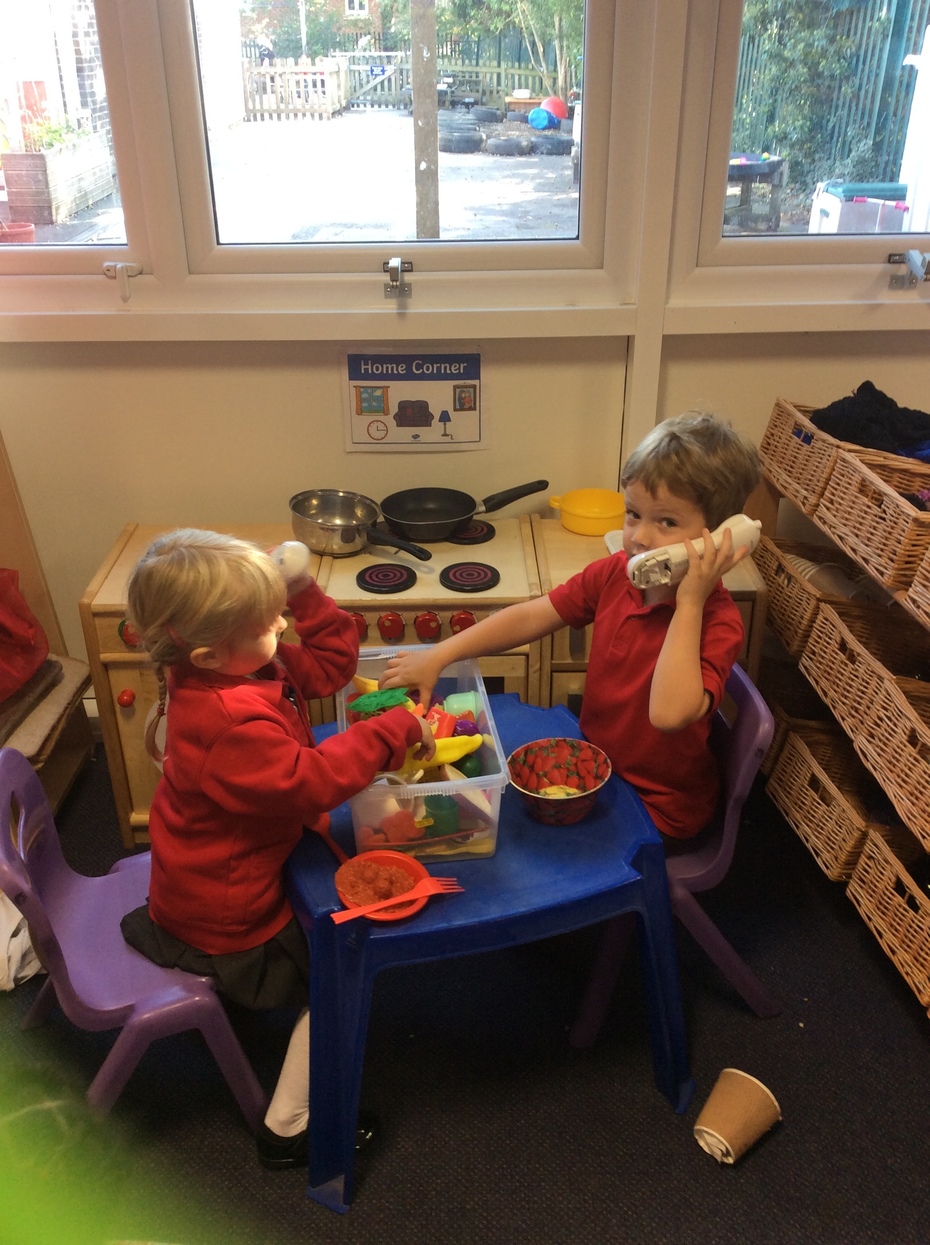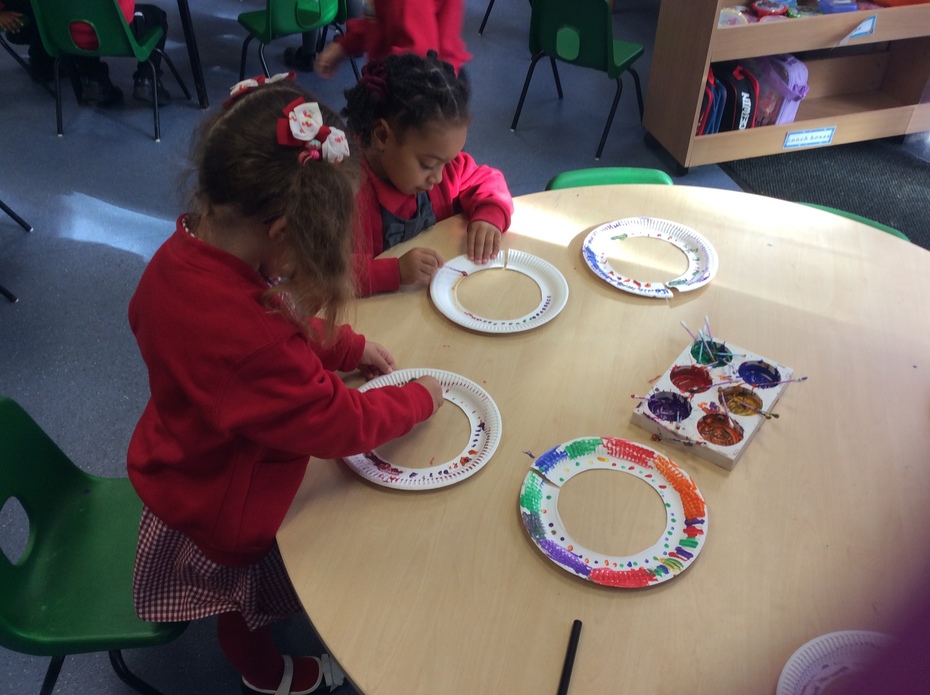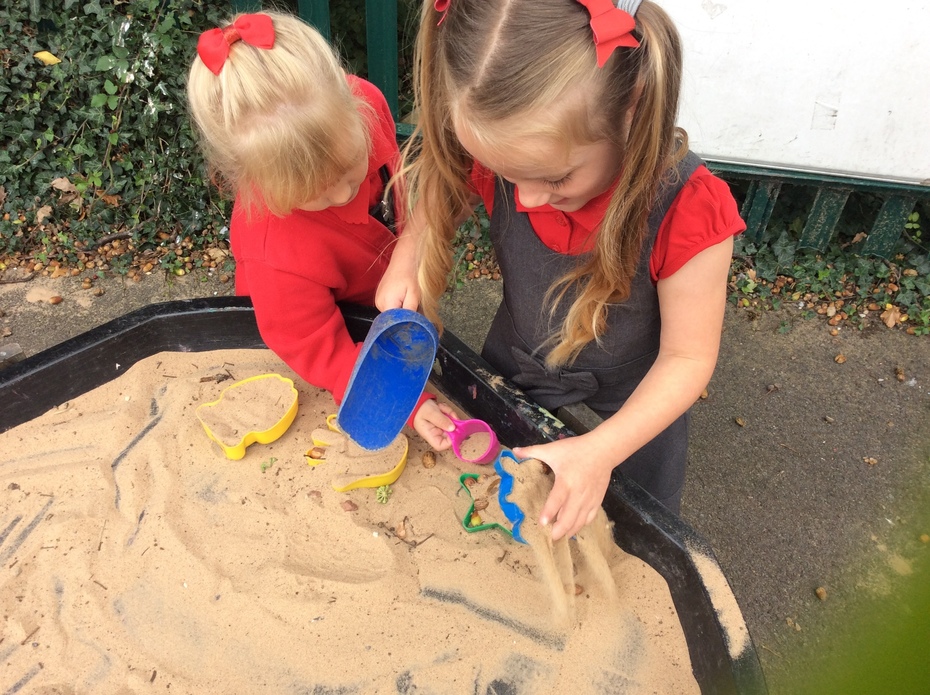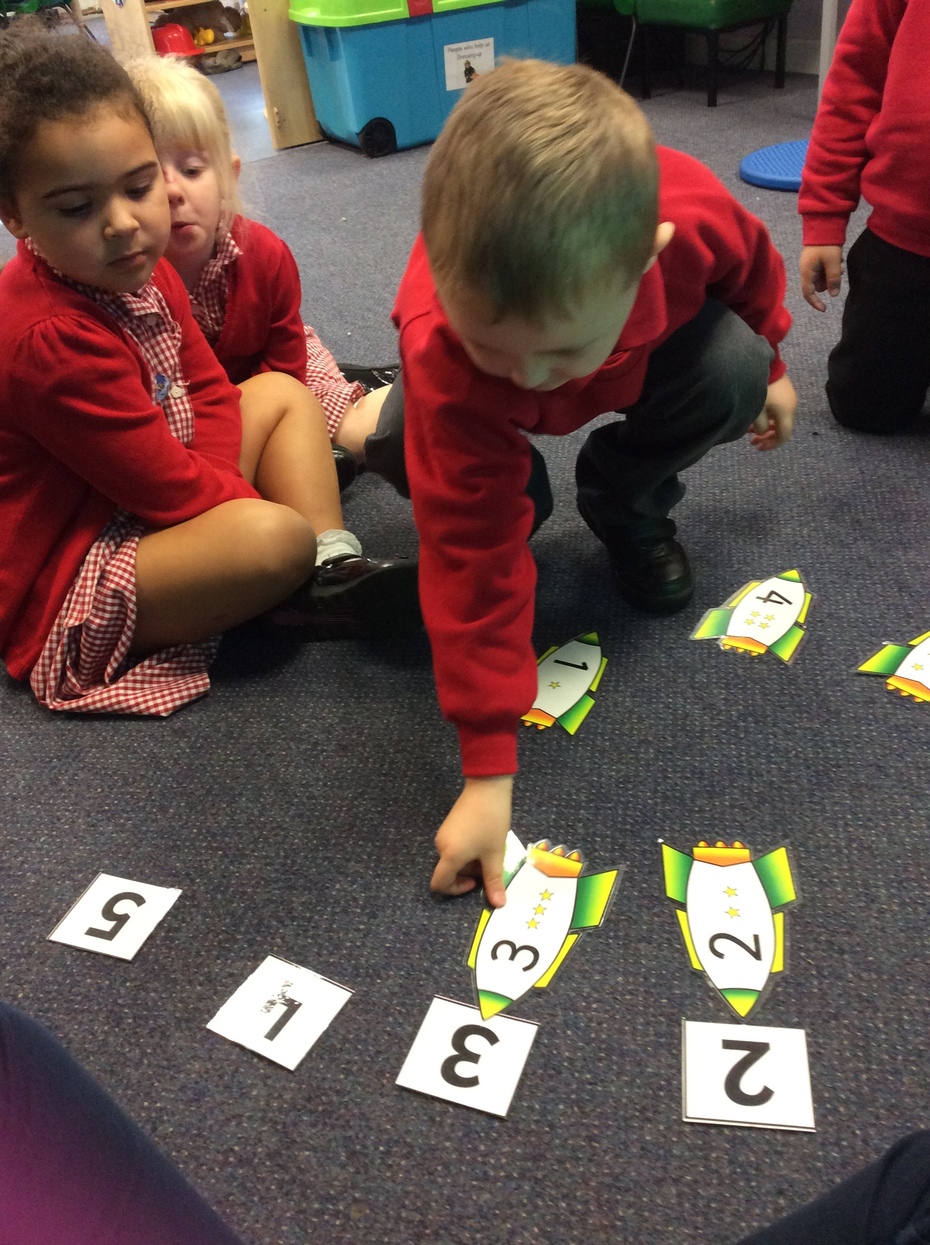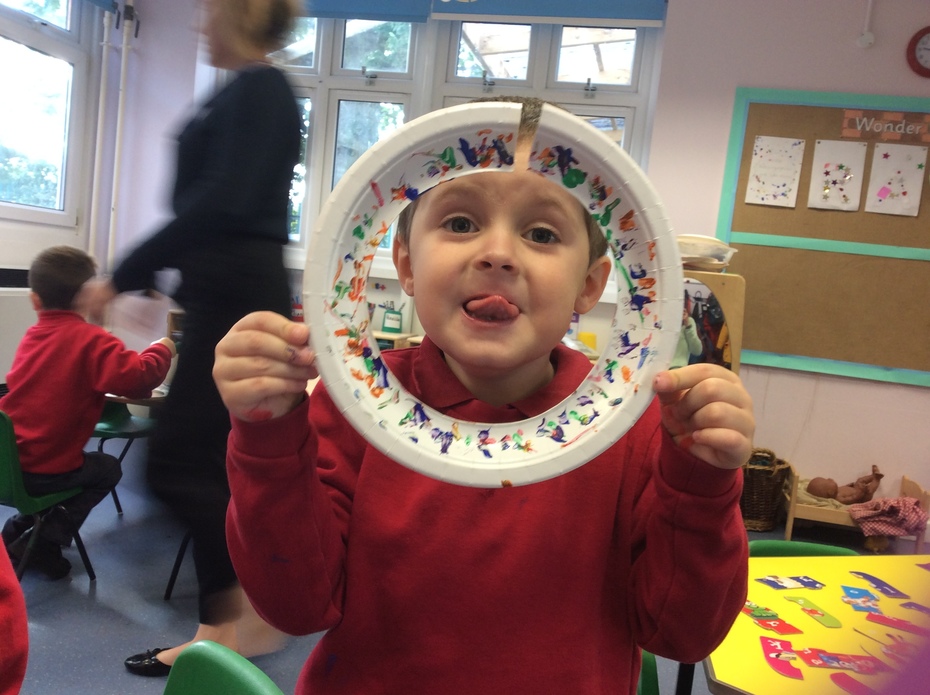 Week 1
A warm welcome to all! We have had such a fun time this week getting to know each other in Pembroke and Edinburgh! We have been doing all different kinds of fun activities each morning and afternoon. It has been exciting to get to know the children through sharing the 'All About Me' boxes! It's amazing how much we learn about each other from a shoe box!! Next week we will all be staying for lunch which will be an exciting adventure as we get to know the rest of the school.
We can't wait to spend another week with you all! Have a great weekend!
Miss Taylor and Mrs Hughes