Year 6 Leavers' Assembly - 9.00 am, Friday 21 July
Term 6
Week 6
We have had an amazing week – we are already organising the Leavers' Assembly. We have been asked what we would like to do for this but we won't tell you as it is a surprise; you will have to come along next week and see.
It was lovely to have our classroom open for Celebration Evening so that everyone could pop in and see what we've been up to. Thank you to everyone who managed to come in, we really love showing off what we have done.
On Wednesday we had an extended play whilst the other children met their new teachers. We were talking in class about how it felt for us last year moving into Year 6. We can't believe that we are almost at the end of our time here at Castle Primary – it has gone so quickly.
Don't forget to come and see our Leavers' Assembly next Friday, 21 July at 9.00 am – bring your tissues!
Week 5
A massive thank you to all the parents/carers, relatives and friends that supported our end of year performance of 'Ali Baba and the Bongo Bandits!' A thank you must also go to Mrs Adams who was tireless, getting all the props ready and staying behind voluntarily on the evening performance - much appreciated. Although everyone was nervous, they did a brilliant job and, from the feedback, everyone who watched it enjoyed themselves.
Our next challenge is to plough straight on with the Leaver's Assembly – phew there is no let-up in Year 6!
We look forward to seeing as many of you as possible during our Celebration Evening on Wednesday 12 July from 3.30 to 5.00 pm - come along and see what we've been up to!
Week 4
This week's Blog is from Mrs Blackman…
We have been rehearsing our end of year performance as much as possible this week. The scripts have been learnt as have the songs and we have been focussing now on acting and moving around the stage. The whole class are supporting each other and it is lovely to see everyone pull together in order to make this an outstanding performance. On Thursday our soloists sang to the rest of the KS2 during assembly, they did brilliantly, and I thank them so much for trusting in themselves that they could do it.
The children know this but in case they forget - costumes need to be in school on Monday (Tuesday at the latest) next week, 3 July, so that we can have a full dress rehearsal with props before our official 'dress rehearsal' on Wednesday morning. Children need to bring a hanger so that they can hang their costumes ready for the production. We have a clothes rail in the classroom which will be used to keep these organised – and tidy! The theme is loosely based around 'Arabian Knights' with harem-style trousers. If you are stuck, sheets could be tied around the children to create the effect just as well.
A big thank you from me to the children for their excellent behaviour as we went to London to see 'Matilda'. It was a fantastic day with lots of fun and excitement. A massive thank- ou must also go to the adults that came and supported the children throughout the long day, (lots of them doing this voluntarily), these comprised of: Mrs Harris, Mrs Barr, Mrs Rhymes, Mrs Lapham, Mrs Weeks and Mrs Greenland. Thanks must also go to Mrs Richards who worked really hard behind the scenes, helping me out with logging where we were and what our timings were. With the help of everyone above, the day ran seamlessly and everyone had an experience they will never forget.
Week 3
This week we have been full-on with our rehearsals. The performance is coming together and we are very excited about it.
On Friday we performed to the whole school some poetry as part of 'Castle's Poetry Day'; we had the stage up already so we took full advantage of it and we are so confident using it now because of the rehearsals. We were also in charge of collecting the different classes to the hall and returning them afterwards. The role of Year 6 is so important as we show others in the school what is expected of them when they reach those dizzy heights.
Next week we are off to London and we can't wait. The arrangements have changed and a letter was sent home updating everyone. Once we have actually seen a live theatre performance there will be no stopping us putting the finishing touches to ours!
Week 2
This week we have been continuing our work on Kensuke's Kingdom - we have got to a really exciting part of the story. Linked to this we have researched 'turtles' and found out all we can about them. Did you know that there are 30 different types of turtles?
The stage is now put up in the main hall and we have finally been able to start acting! We need to learn our lines as we can then focus on our actions and performances without having to carry a script around.
A big well done to Jaydon and Mitchell, and the rest of the School Council, for representing Castle at Primary Parliament on Wednesday. Mrs Greenland and Mrs Richards took the School Council to this very important event and everyone really enjoyed it.
Appeal – if you have any shoe boxes, please can you bring them in as we are hoping to make 'Memory Boxes.' This is again linking to our work on Kensuke's Kingdom .
Week 1
What a week we have had! We have been totally engrossed with our Kensuke text for English. We will be able to share with you the work we have completed when you come in for our Celebration Evening on Wednesday 12 July. Please come along if you can as we have so much to show you and would love to see you.
The performance is well underway. All parts have been given out and we have been practising the songs (we love them). We have read through the script once but will be starting the formal acting next week. Please could you help us by going through our lines as this would really help.
Note from Mrs Blackman - The children have been asked to bring in a shoe box or something suitable so that they can make memory boxes. If you have one (or more) at home, please could you send them in. Your child's own box should have the name written on the bottom. Many thanks.
Term 5
Week 5
What a fantastic week this has been! We have been able to experience: wheelchair basketball – such a skill to learn, climbing wall - where you could climb to your own personal goal, circus skills – this was such fun and really made us realise what dedication you need to master the different elements, dodgeball – always a favourite and archery. Many, many thanks to Mrs Richards for organising this for us and to all the other people that came in and gave us experiences of the huge range of activities available. It was great that we were all able to get involved in all of the activities as a class team, we absolutely loved it! Thanks also to the parents/carers that came along to support us. It was great to see you – we bet you wanted to have a go on some of the things too.
During Activities Week we have been exploring our text 'Kensuke's Kingdom' which has been a real eye-opener. It is about a boy who finds himself alone (or so he thought), on a deserted island with only his dog for company. So far we have thought about how we would feel in his situation – isolated with no-one to rely on. The main character has had to show resilience in so many ways. We are half way through the book and will continue this after the holidays.
We have begun learning the songs for our end of year performance and love them. They are really up-beat and fun. Overall a fantastic week for us and a great end to Term 5.
Have a relaxing holiday everyone, we can't wait for our final term.
Week 4
This week we have begun to look at Kensuke's Kingdom – a book written by Michael Morpurgo. This is the main text we will be studying for the next few weeks. We are going to create a file for this work which will include everything we have covered. This will be available for you to look at when you come in for our Celebration Evening at the end of Term 6.
On Wednesday, as part of our PE, we had dance in the hall. Some of us were more enthusiastic than others but eventually we all managed a group routine. Thanks to Mrs Haines for organising this for us.
On Thursday we had a visit from Broadlands Academy for those of us who are going to attend there in Year 7. Wellsway School is coming to see us on 12th June to talk about transition visits and what we can expect when we start in September.
Next week is our Sports & Activity week which we are really looking forward to. We are keeping our fingers crossed that the weather improves as we need the field to dry out before some of the activities are set up.
Our play has been ordered and hopefully we will be able to audition for parts next week. We will have to read a piece of script and sing and given song which we will learn first in the classroom. This is because some of the parts have small singing cameos so we need to know if we are confident to do this before we take on the role.
Week 3
We have had a really great week! It first began with a scrumptious breakfast – thanks to Holly at Tesco, Keynsham for this. We enjoyed toast with different toppings, crumpets, muffins, cereals, fruit and drinks.
Monday afternoon found us relaxing during our Mindfulness sessions with Pippa. She is teaching us how to 'think mindfully'. This means by slowing down what we do to really notice what is going on. We walked on the grass in bare feet and really thought about how we walk and how it feels. Afterwards we went back into the classroom and did some stretching and breathing exercises. Our favourite part was when we could all lie down and relax, focus on our breathing and listen to soothing music. One of us actually fell asleep during this session.
Throughout the week we have been having regular breaks to enjoy the fresh air and let off some steam. We have also played football and rounders - we were treated to a cracking shot from Mrs Richards during rounders, (who knew she was so good at striking?!) we could learn some great techniques from her.
On Friday we had a treat thanks to Waitrose where we had fruit kebabs and croissants – such a lovely end to our week. We had a fun day where we were enjoying the fact that we had completed all our SATs and felt proud of what we had done.
From Mrs Blackman/Mrs Arnold – A big thank you to Tesco and Waitrose for their kindness in supplying the food this week. This meant a lot to the children and it was lovely for us all to spend some social time together. Another thank you must go to the staff who came in early and helped set up the breakfasts each day, and also to the teachers that had taught the class in the past who also came in and jollied the children on, this was so appreciated. To Mrs Greenland and Mrs Richards for checking everyone in at the start of each day to the staff that supported the children during their SATs – thank you. We know that you made everyone feel relaxed and the children felt so pleased at the end of every paper. We also want to thank the parents/carers who supported throughout the year, we know that sometimes it was challenging, but we all got there as a team in the end. A final massive thank you must go to the children who have worked so hard in preparation for this week and have been absolute stars. You are all a credit to Castle Primary School and should be very proud of your efforts, we are so proud of you.
We are now looking forward to a final term filled with preparation for our end of year performance – watch this space - and our annual visit to London, this year to watch 'Matilda' - a great break from all the hard work of SAT preparation.
Week 2
This week's blog is from Mrs Blackman and Mrs Arnold.
This week the children have been revising for their SATs during the mornings. Please could you support them with revision over the weekend. For your information the timetable of tests is as follows:
Monday – Reading
Tuesday – Spelling Punctuation and Grammar Tests
Wednesday – Arithmetic Paper and Reasoning Paper 1
Thursday – Reasoning Paper 2
Next week will be quite tiring for the children so please could you make sure that they have early nights so that they are refreshed for the next day.
We will be running a free SATs Breakfast for the children from Monday to Thursday next week (and are really hoping that Tesco remember they have promised to gift all the food to us). This is to make sure that everyone is relaxed and well fed for the morning. The atmosphere will be very chilled out and it is a chance for the rest of the staff to talk to the children and spoil them! Please could the children come in the main entrance of the school to be registered. They can then go into the Dining Hall where breakfast will be served. Even if your child does not want to eat with the rest of their class, please encourage them to come along; it's a great atmosphere and a lot of fun.
On Friday we are hoping to have a celebratory treat from Waitrose, this will be held during the day as we feel the children might like a little 'lie-in' after the previous early starts.
Thank you for your support with this.
Week 1
We have had a very busy first week back. On Tuesday we had visits from Ofsted Inspectors. They came into our classrooms and talked about what we were doing, we saw them on the playground, in the hall – everywhere!
In our Maths lesson we had to organise a party linked to our Bear Grills' adventure task. This was brilliant, the only problem was that every now and again the timer went off and we had to then include things like plates and cups; even party bags! One group needed a 'Blackman Bonus' as they were struggling to pay for party bags, luckily it was only a small amount of money so they were allowed it.
For English we have been writing diary entries about surviving on an island for a week. We thought about what we might try and do each day and how we might be coping.
We have been asked to keep revising regularly now as it's only just over a week to go before we sit our Statutory Attainment Tests; they have come around so quickly. The key thing is that we just need to keep practising, there are loads of resources in school we can use, as well as the revision web sites we were given.
Term 4
Week 7
This week we have been working though our final mock SAT papers. We are chuffed to bits to see how much we have moved forward with our understanding, especially with the Maths papers. Mrs Blackman still says that we have to revise over the holidays, which we will so that we don't forget anything.
We enjoyed our Golden Ticket afternoon as we went on the field for the first time this year. It was a sunny day and we all had a really good time. We can't believe that we are nearly at our last summer in Castle Primary! Next term we will be looking at our end of year production and we are very excited about the thought of performing for everyone. We don't know what we will be doing yet; Mrs Blackman says it is a surprise so we'll have to wait and see.
Happy Easter everyone!
Note from Mrs Blackman/Mrs Arnold – just to let you know what the children have been asked to do over the holidays .... They must complete at least eight readings, recorded in their Reading Records with comments for each read completed plus the page numbers. As far as SAT revision goes, please encourage them to do a little each day as two weeks is a long time without any input. Think of it as a dripping tap – a little each day fills the bath!
Thanks for all the support with the children; we wish you a very happy Easter and a relaxing holiday – see you after the break.
Persuasive writing update ... Waitrose popped in to school this week and promised us the ingredients for a celebration breakfast on Friday 12 May. Many thanks to Tesco and Waitrose for their donations.
Week 6
This week we have been writing our own amazing stories based on the themes from 'The Hajj' last week. We have planned our own work and have made the story our own. Each day we are able to read some of these out to the rest of the class. Mrs Blackman said that you could hear a pin drop when we read them - they are so good. At the end of the unit we have asked if we could make them into a class anthology so that we can share them with other children in the school. We are also going to keep them for our Celebration Event at the end of the year and we'll be able to take them home when we leave.
We have been working on time (hours and minutes) and days, months and years this week. Using number lines to help us work out how to find the differences in time have really helped.
On Friday it is our class photograph day. We are so excited as because we are Year 6, we are able to have an 'official' photograph like everyone else but then a 'silly' photograph where we are allowed to use the props provided (wigs, flags, etc) and have a good time which is just what we want to do.
Next week we are sitting our final MOCK SAT practice. We are ready for this but Mrs Blackman says that we should make sure that we have some early nights and try to eat some breakfast before we come in so that we keep our energy levels up. As a class we have also been talking about how important it is to drink regularly during the day, even Mrs Blackman is trying to drink a whole bottle of water during the morning – we are going to be the healthiest class in the school!
PS Thank you to Tesco who have promised to sponsor our SATS Breakfasts from Monday 8 to Thursday 11 May in response to the letters we wrote (see Week 3). More details about these later .... We haven't heard back from another well-known supermarket yet but perhaps they might sponsor a celebration breakfast on the Friday?
Week 5
This week has been amazing! We have been rewriting a challenging story which involves someone who has a guilty secret. We put ourselves in the position of the character and really explored how he was feeling, developing our use of tension through short and complex sentences. We used our senses to describe where the victim lived and what it was like - it was brilliant.
With Mathematics we have been working on reasoning questions which need a lot of thinking about. First we have to work out what the question actually is, and then we need to think about what calculation we need to use to solve it, finally we then work out what the answer might be.
In Science we have been making circuits and our own switches which we made out of cardboard and clips. We were so pleased when they worked – we were quite the engineers!
We have one more week left before we sit our final mock SATs before Easter. We are revising a little each night and feel much more confident about them.
Week 4
We have been working on ratios this week with our Mathematics and now feel more confident about how this works. Our daily speed tests are still happening; this keeps us ticking over on all of the previous maths work we have covered.
During English we studied a story that started as a dream and then moved from the present to the past. It was quite a shock when we read the second part of the story – we hadn't expected that to happen! We are using this to base our own work on focussing on 'flashbacks'. This will continue into next week as it is quite a challenging activity for us to do.
On Tuesday we were lucky enough to visit Broadlands Academy for a Science workshop. It was brilliant and we were able to try out a range of investigations with the help of the students from the Academy. We would like to thank Broadlands Academy and the students for giving us a fantastic morning showing just how fun Science can be.
Note from Mrs Blackman/Mrs Arnold – Thanks to everyone who attended Parents'/Carers' nights this week. It was so nice to see you and let you know how the children are getting on. Please keep supporting them with their revision at this time, they are doing well and may just need an extra boost from you.
Week 3
This week has gone past so quickly! It must be because the staff had INSET on Friday. We have been working hard with our Maths revising division, fractions of numbers, angles and reasoning questions. Our speed tests are now getting quite challenging – we have to answer eight questions a day, each on a different subject of Maths.
During English we have planned and then written letters to Tesco's and another well-known supermarket in the hope that they might sponsor us a healthy breakfast during our SATs week. We have focussed on persuasive language and used some fantastic techniques to try and persuade them to help us. Watch this space!
We finished our Dragon's Den tasks this week where we had to try and get assistance from the Yarmouth Dragons to support us with our inventions. There were lots of ideas and over half of the applicants passed the interview; their products were then invested in by the Dragons.
Week 2
This week we have been basing our English work on The BFG. We have watched clips from the film and have used these to explore the relationship between Sophie and the BFG. We also watched a funny clip where the BFG was invited by the Queen to have breakfast – it was not the formal breakfast we all expected! From this we were able to write a commentary about what happened. Finally we took a look inside the BFG's home; it was enormous and not at all like the homes we live in. We loved this week's writing and have really worked hard to use all our skills to write some great pieces.
Mathematics this week saw us practising our reasoning-type questions. These are usually two-step calculations where you might have to read some information in order to find out what exactly you are being asked to do. We practised measuring angles using protractors as some of us had forgotten how to read them properly.
Thursday saw us all dressing up for World Book Day. This was so exciting as everyone else in the school had also made such an effort. There were characters from The Twits, Charlie and the Chocolate Factory and we even had a character called 'M' in from the books James Bond, 007 Secret Agent. There was a clue on the Senior Leaders' office door that read, 'Mrs RIchard5'.
Week 1
This week we have been working on percentages and long division methods with our Maths. We reviewed our last assessment week and had a chance to look at our results and go through where we needed support. This was useful as some of us couldn't believe that we had not read the question properly. When Mrs Blackman asked us the question, we answered it straightaway but had originally got it wrong on the paper as we had panicked. We have learnt a lot through this process and we feel better as we have moved our learning forward.
In English this week we wrote explanations of different things; how we get rain and what the life cycle of a frog is, right through to why animals have unusual parts to them, ie elephants have long trunks – why? We really enjoyed this as we were able to write our own explanation independently at the end of the week.
We have been working through our revision packs and have changed them on Thursday to a new revision focus. These are great as we get to choose what we feel we need to revise. We are moving up with our Cracking Tables and have quite a competition going on in the class! When someone passes their tests we all give a round of applause and they get a 'Golden Minute'.
WORLD BOOK DAY – THURSDAY, 2nd MARCH
We are looking forward to World Book day next Thursday and have decided that as a class we would dress up as Roald Dahl book characters. This gives us loads of ideas to think about. We have been asked to bring in our favourite book on the day which we will be able to talk about and write a book review which will go in the library. During the day we have been told that we will be visiting other teachers who will read their favourite stories to us. It will be nice to see what the adults enjoy reading as well as us.
Term 3
Week 6
This week has been an assessment week for us. We have been practising our skills using an Arithmetic Paper for Maths as well as two Reasoning Papers. The Arithmetic Paper is mainly calculations throughout but the Reasoning Papers have lots of different areas in them ranging from decimals, angles, pie charts, reading tables, negative numbers, symmetry – the list seems endless (see November's letter at the top of our page)! The good thing is that if we have any troubles reading the question, we can ask to have it read to us. This makes us feel much happier.
We had a reading paper which we always worry a bit about as we have to do this on our own. This time we split the time up into three smaller sections which was so much better. We all felt a lot happier with this and completed a lot more than we had previously.
On Thursday we had a small writing task – all about going on a balloon flight! We had to write two diary entries; one for the night before the flight and the other the night afterwards. Friday was our last test of the week, 'Spelling Punctuation and Grammar.'
We are bringing home Maths revision packs to start working on over the holidays. They cover a huge range of Maths skills so we can think which topic we would like to improve on. – which is great. We aim to complete at least 10 questions a week but can go on and complete more if we choose to.
We wish everyone a happy week's holiday and look forward to seeing you all at the start of the new term.
Week 5
This week we have been learning about subtracting fractions. The key is to have the same denominator for each of the fractions and then it's simple! We will be practising this again next week in the final week of our work on fractions.
Literacy was all about writing a story for our Castle Writing Competition. We worked on Wednesday for this and will be continuing this next week. There are prizes for the best KS2 and KS1 entrant so we are hoping that one of us will win the KS2 entry. The closing date is Tuesday, 21 February so there is plenty of time to brush up on our literary skills.
Next week is our assessment week. From Tuesday to Friday we will be working through some past papers in preparation for our SATs. Mrs Blackman and Mrs Arnold have suggested that we should have early nights in readiness for this.
Week 4
What an exciting week we have had!
On Wednesday we visited the Create Centre to take part in a morning of 'Life Skills Workshops'. We can't tell you much about it as we have to keep it secret from the rest of the school but please ask us as it was brilliant. We learnt so much and really feel more confident now about how we would handle different situations we might come across. Thank you so much for the volunteers at the Centre who took us round and looked after us – they were fantastic! We are going home with some resources from the visit, one of them being to plan an escape route if we had a house fire. This is very important as we hadn't thought of what our plan would be. This one thing could save our lives if the unfortunate ever happened.
For Maths this week we have been working on fractions – multiplying, dividing (we have a saying for this - ask us what it is), addition of fractions and quantities of. It has been really full on and we have worked so hard learning the different methods of doing the calculations. Next week we are doing fraction subtraction and then moving onto percentages.
During English we watched a film clip from Dr Who where he was hanging 60 floors up by his feet. We are using this as an inspiration for our writing which includes 'flashbacks'. This helps us with past, present and future tenses – the work is hard but we are up to the challenge.
For our Inquiry we looked at the Bronze Age and how they differed from the Stone Age. Next week we are looking at the Iron Age to complete our History part of the Inquiry. We will then go on to exploring how technology really has changed our world – some of us didn't know that computers were huge when they were first invented, now you can have a computer on a tablet!
Note from Mrs Blackman and Mrs Arnold - Revision books will be sent out next week in order to help the children prepare for their SATs. Please note there will be a charge if the books are not returned, they are all numbered and will be allocated per child, so please can you make sure that the children look after them and use them. They are really helpful and informative and a must in preparation for the tests. The books coming out will be a SPAG (Spelling Punctuation and Grammar) book as well as a Maths Revision book.
Homework is still a problem with 18/30 children not completing their tasks correctly, we are very concerned that this is still an on-going issue. Please, please could you support us with this as after the February holiday the children will be taking home Maths revision packs which need to be completed at home as well as SPAG homework (using their revision books).
Week 3
This week we have been writing police reports and eyewitness accounts of incidents. Our Teaching Assistant was absent this week and we wondered where she was? We based our writing on her disappearance, as we could give details of her last sighting and what she was wearing. We are pleased to report that she is fine and we look forward to seeing her on Monday.
To inspire us with one other report that we had to do independently, we watched a film clip of a man who had crashed his car (or had he?). We didn't manage to finish writing up our reports and have asked that we have extra time on Monday. Mrs Blackman said that we can which is great as we love finishing activities and really want to 'see the task through'; also because they are going to be brilliant!
Maths this week was all about fractions. We have learnt to sort fractions in order from smallest to largest and vice versa. We have also learnt how to find equivalent fractions (which were tricky) and also how to divide and multiply fractions. Next week we are going to be looking at fractions of amounts.
We are off to the Create Centre next Wednesday and are really excited about it. Watch this space as we will tell you all about it next week.
Week 2
This week we came into school and thought everything was normal until … We were surprised to find that we had walked into our WOW Day. Our new Inquiry is 'How Has Technology Changed The World?' and our classroom became the 'Yarmouth News Room' for the day.
We began by thinking what was actually in a newspaper – then we added our own ideas of what we wanted in our Yarmouth News. Lots of ideas were given and we decided to make it our own. Next we had to decide who were going to be our Publishers and Editors. From that we then chose the topics that we would research and write about. We even had Roving Reporters going around the school interviewing different members of staff!
We had a deadline to make – 3.00 pm. This sounded a long time in the morning but by the afternoon we were all rushing around, writing our articles and printing off our pictures to go with them. With the deadline looming at 2.50 pm we thought we had completed it when, all of a sudden, we found another insertion that needed to go in. After a quick rush of activity, we completed our task with three minutes to go. It was a really exciting day and we enjoyed it. Noone got cross; we all worked as a team to 'get the job done.' We were very proud of ourselves and earned two marbles for our class reward jar because of how well we worked together.
We linked our Literacy to this and wrote our own newspaper articles to go on the display within the school. This was fun as we were allowed to write about anything we wanted - all in all a fun week at Castle Primary.
Note from Mrs Blackman/Mrs Arnold - Please, please can you check your child's homework each week. This week there were 14 children who had not fully completed the tasks which is extremely disappointing. Next week we are handing out Maths and SPAG (Spelling Punctuation and Grammar) Revision Books which mean that the children will be working on these as well as their normal homework. Completing homework is so important, not only for their upcoming SATs but also as a transition for what will be required at Secondary School. Any support you can give with this would be much appreciated. Thank you.
Week 1
We came back to school to find out that we were researching the Mayan Civilisation as part of Key Stage 2's History Week. They were around 2400 years ago and were a very intelligent people. The Mayan's had a very strict social class system and if you weren't a priest or ruler then life was very hard. The worst thing to do would be to pretend to be someone important and dress like them. If you were found out you would be killed!
We found out that the Mayan's loved their beauty treatments – unfortunately they were very extreme. One thing they used to do to babies and small children was to lie the child down on a board, attach a plank to the forehead, add pressure and eventually the child would have a slanting forehead. This was considered to be very attractive, as was trying to make the child cross-eyed. Tattooing was another way in which you could enhance your beauty although this was done with, we suspect, a sharp stick and crushed down berries. Who would have thought that 2400 years ago people worried so much about how they looked? And, of course, don't try this at home!
We have enjoyed learning all about the Mayan civilisation, ask us what happens if you are on the losing side of a game!
Note from Mrs Blackman/Mrs Arnold – Happy New Year. We hope you all had a relaxing break. Homework is starting again this week so please make sure that you read at least four times a week, record in your Reading Records how much you have read as well as adding a reading commentary about what you have read. Definition Detective words have also been sent home. Don't forget to keep practising your times tables as you will be tested on these next Thursday. Spellings need to be
practised as these will also be tested next week.
Term 2
Week 7
We have had an amazing time! It all started off as a normal week but then we got into the Christmas spirit. We enjoyed a lovely Christmas meal on Wednesday; a big thanks to all the kitchen staff for the brilliant lunch and also to the SMSAs who looked after us, making sure we had a great time.
On Thursday we had our Golden Ticket afternoon which was a disco in the main hall. We let off a lot of steam and had a great time dancing around. In the morning we had a go at making Christmas boxes and Christmas cards – these were not as easy as we thought and we had to help each other out when we got stuck. We got there in the end and were pleased with the results.
Friday was a fun day where we did more Christmas themed activities and were able to watch some DVDs as a treat. We are looking forward to having a rest over the holidays as Mrs Arnold and Mrs Blackman say we deserve it.
Happy holidays everyone – see you in 2017!
Week 6
This week we have been working on advancing the action with our writing. We looked at a clip of the DVD 'The Chronicles of Narnia' where children were evacuated and sent to the country. The found themselves in an old manor with a rather odd Professor! Lucy, the youngest of the children, discovered a wardrobe and … well that would be telling! Needless to say we have extended the story and have written some amazing pieces of work that advance the action. Some of us were able to read ours out to the class.
We have been taking part in mock SATs this week. This was a tiring week for all but we managed it! We now know what to expect in May and, in the New Year, we will be working on areas that we need to be more confident with.
This week was our last swimming day. We all had a brilliant time at the pool playing and letting off some steam – this was great timing as we deserved a treat for getting through our mock SATs still smiling.
Mrs Blackman/Mrs Arnold – Just to let you know that there is no homework going home this week. The children have worked so hard with their mock SATs that we felt they deserved a rest - thank you.
Week 5
This week we have been finishing our revision on the four operations with mathematics. We have looked at addition, subtraction, multiplication and division. We are now trying to complete 15 questions in 15 minutes. Weird that, when Mrs Blackman took the timer away, we managed to complete more! We think this was because we weren't constantly looking at how much time we had left.
We have written some amazing pieces extending the work on the Iron Giant. This week we were introduced to Hogarth, a young boy who sees the giant for the first time. He runs home to tell his family and his dad goes out to look for it. After that we extended the action in whatever way we wanted – it was great fun.
As part of our Inquiry work this week, 'How can I make a difference?' we learnt about the value of food banks around Keynsham and throughout the country. We were given a challenge to create a healthy food parcel to last for three days, for a family of four, two adults and two children for only £3 a day. One of us managed the super-challenge of £2.50 a day. They spent £2.49 – amazing! Food swaps had to be made so that one meal could be stretched to two, ie a roast chicken could also make a chicken curry the following night as well as chicken sandwiches for lunch on brown bread. We really learnt a lot about how to manage the budget and yet still remain healthy.
Zane, William, Honey, Rosey, Sophie and Lyla, together with Mrs Blackman and Mrs Adams, went to Charlton House Nursing Home in Keynsham on Thursday and met up with some of the residents there. The residents we met all had dementia so we learnt a little of what this meant in their lives. This is the start of a year-long project where the children share their memories with the residents and vice versa. We all sang 'We wish you a Happy Christmas' with the residents and then had a chance to share our iPad postcards. The children will be visiting the Care Home again in the spring to share their music choices.
Note from Mrs Arnold/Mrs Blackman - Please remember we have a mock SATs eek next week. Everyone early to bed on Sunday night please as this will be a tiring week for all.
Week 4
We have been using adjectives, noun phrases, adverbs, similes and personification within our writing this week. On Monday we listened to the first chapter of 'The Iron Man' by Ted Hughes. He falls off a cliff and his body parts are scattered everywhere. This is what we based our writing on. We used noun phrases to show where he was scattered, adverbs to describe the movements, and adjectives to describe the scenery and surrounding environment. We really enjoyed it when we were able to write our own fictional write about something falling from somewhere. We had aliens and Lego toys all falling and then smashing to pieces. Our grammar understanding is improving and we have produced some brilliant pieces of work.
In Mathematics this week we have been working on multiplication of two two digit numbers. We realised that when we multiply by 10, all we need to do is to add a '0' to the calculation. This makes sure that we have the numbers in the correct place value.
During Science we repeated our activity to raise our heart beat by exercising for 1 minute non-stop. This time we were able to compare the data from last week and draw a graph showing what happens before, during and after exercise. Our graphs were really hard to draw and lots of us got confused. We will to go over this again next week so that we are clear on how to set out the data.
Note from Mrs Arnold and Mrs Blackman – Homework – Still, despite the letter going home last week, there are a lot of children not completing their homework correctly. This is becoming a concern as homework is starting to increase already with children practising their calculations set during the class lesson at home (these are on top of the times table work). Please, please could you support your child with this as it is a vital part of their learning and also prepares them for the demands of Secondary School. There are really no excuses for non-completion as the children can stay during 'drop in' on Wednesday lunchtimes (only half an hour). This helps by giving them a quiet space to work and resources available to help them. The children who stay enjoy the atmosphere as it is peaceful and we can help them if they get stuck on something. Thank you for your support with this.
Week 3
This week we have been looking at a film clip entitled 'The Piano' where an old man relives his memories. It is a beautiful piece of work, which has no words to it, just music. We have loved it and have based our writing on how the character feels, his memories and the different aspects of the film. We have used conjunctions to link our sentences and adjectives to describe his emotional state at the different parts of his life. Mrs Blackman says 'it's the best writing we have ever done!'
In Maths this week we have been working on subtraction to make sure we know how to do this correctly. Each day we start by answering 5 questions in 5 minutes - we are achieving this target comfortably now. On Thursday we came into class and had a shock – we had to calculate 10 questions in 10 minutes – this was hard as we panicked. Mrs Blackman said 'not to worry' as we had felt the same when it was 5 questions and we can do that now without any problem so we just need to keep focussing and be resilient to achieve the new target of 10 questions in 10 minutes. This is something we will be working on next week. Lots of us took the 10 questions home to practise for extra homework.
Mental Maths results have been great this week, lots of us have moved on to the next level with our times tables. We felt very proud of our achievements.
During our Inquiry we looked at the range of charities there are using IT. We have written non-chronological reports about our chosen charity, stating why it appealed to us.
In Science we got puffed out! We were seeing how exercise affects our hearts and had to run on the spot, without stopping for 1 minute. We had taken our pulse before we started and then took it straight after the exercise and for the next 2 minutes whilst we got our breath back. These results have been put into a graph to see what happens when we exercise. One minute was a long time to run vigorously – you try it!
Mrs Blackman and Mrs Arnold – Letters are going out to everyone about homework and the importance of completing it - thank you to parents/carers for your support us with this. If there are any problems with homework at all, feel free to pop in and have a chat, we are all working together to help the children achieve the very best that they can. Many thanks.
Week 2
This week we have been working on cementing our understanding of addition. We have been using these skills with real life word problems and have then moved on to adding decimals, again relating these to real life contexts. Next week we will be focussing on subtraction, cementing how to exchange across the different place values.
During our writing this week we have planned our own persuasive letter arguing for something we feel strongly about. We are now much better at using modal verbs and conjunctions as well as persuasive techniques – the power of three! Our introductions have improved; this is where we set out our position on the argument and then we have written points for and against this using conjunctions to link our points of view.
During Science, we were looking at what makes a healthy food day. We wrote food diaries and then had a look at them to see if we were eating the correct food in order to stay as healthy as we could be. We discussed fluids and the importance of drinking 4-6 glasses of water a day in order to keep hydrated. Did you know you can lose up to 10% of concentration if you are dehydrated?
Today, we had an amazing experience! We went to see a theatre production of 'Pobby and Dingam' - thank you to B&NES's Library Service for inviting us. It was dramatic, serious and humorous all in one go – we loved it. It was so good to be so close to the actors (we had front row seats), follow the play and see how the actors developed their characters as the play went along. Thank you to Mr Falconer, one of the governors, for coming along with us, we hope you enjoyed it as much as we did.
Week 1
We started off this week by having a visit to Broadlands Academy where we took part in a STEM workshop. STEM stands for 'Science, Technology, English and Maths'. It was great fun as we were able to have a go at using some new technology through computer chip programming. We could make faces and write our names by following a set of instructions; once we got the hang of it we were able to make up our own independently. We also explored chromatography and tested different inks, finding out the different colours which make up each individual colour of felt tips.
For English this week we have been writing letters of persuasion. These have been very powerful and we have really understood the importance of modal verbs in order to make our writing more effective.
During Maths we have been set challenges at the start of our lessons. These are to complete five calculations within five minutes - we are getting into the swing of it now. Mrs Blackman says that the reason for this is that one of our test papers next year is to answer 36 questions in 30 minutes - we love a challenge!
Note from Mrs Arnold and Mrs Blackman – Could you please support your children with their homework as we are having a lot of work handed in incorrectly on a regular basis. Just to clarify, the children have three definition words which they have to find the meaning of and then they have to write two sentences for each word in context. They should also be practising their times tables ready for a test on Thursday. From their spelling lists, they are to write 10 sentences using that word (they should be underlining the spelling word within the sentence) and, finally, in their Reading Record there should be four readings completed with comments alongside it. I do appreciate that this is time consuming but, if there are any difficulties completing these tasks at home, there is always a 'drop in' session from 12.00 to 12.30 at the beginning of a Wednesday lunchtime where the children could finish off any homework or reading. Thank you in advance for your support with this.
Term 1
Week 7
We have all been tired from camp this week but this hasn't stopped us writing our letters to companies linking with our Enterprise Week. We have used persuasive language and modal verbs to make our writing even stronger and we are now very good at it! The letters will be sent off during the holidays so hopefully we will have some replies by the time we get back.
Our Maths this week has been revising the four operations – multiplication, division, addition and subtraction. We are going to concentrate on these during Term 2 so that we have a solid understanding of the different methods we could use. Our times tables are improving and we have been working hard to practise these. Lots of us moved up a level on Thursday.
For our Inquiry we have been writing our own 'I have a dream' speech in the style of Martin Luther King. These are very personal to us and we are very proud of our work. Mrs Blackman is going to film us reciting these to each other so that we can see how we perform during a recital.
On the Monday we start back at Castle, we are going off to Broadlands Academy to take part in a space mission. This is really exciting as we will be making space crafts to go over different terrains. This sounds easy but there will be a twist to the task that we haven't been told about yet – watch this space!
From Mrs Blackman and Mrs Arnold – Just to say a big thank you for everyone attending parents/carers evenings this week. It was lovely to meet you all and to put 'faces to names'.
Finally, we both wish everyone a lovely, restful October break and look forward to seeing you all again in Term 2.
Week 6
Most of us have been to Little Canada on the Isle of Wight and taken part in a huge range of activities, eg zipwire, dragon boating, beach campfire, trapeze. The rest of the class remained at Base Camp and had our own Activity Week including cookery, arts and crafts, and making Lego balloon cars. We have all had a brilliant time.
Little Canada Residential .... Apologies for the delay in adding more photographs - Wifi was down in camp! I will arrange an open evening after the October holiday so that you can all come in and see the full collection of photographs.
Just to say the children we absolutely amazing, we are so proud of them. One of the best camps ever! Thank you Yarmouth travellers - you were a credit to Castle Primary - and I hear that all the children back at Base Camp had a great week too. See you all bright and breezy on Monday :)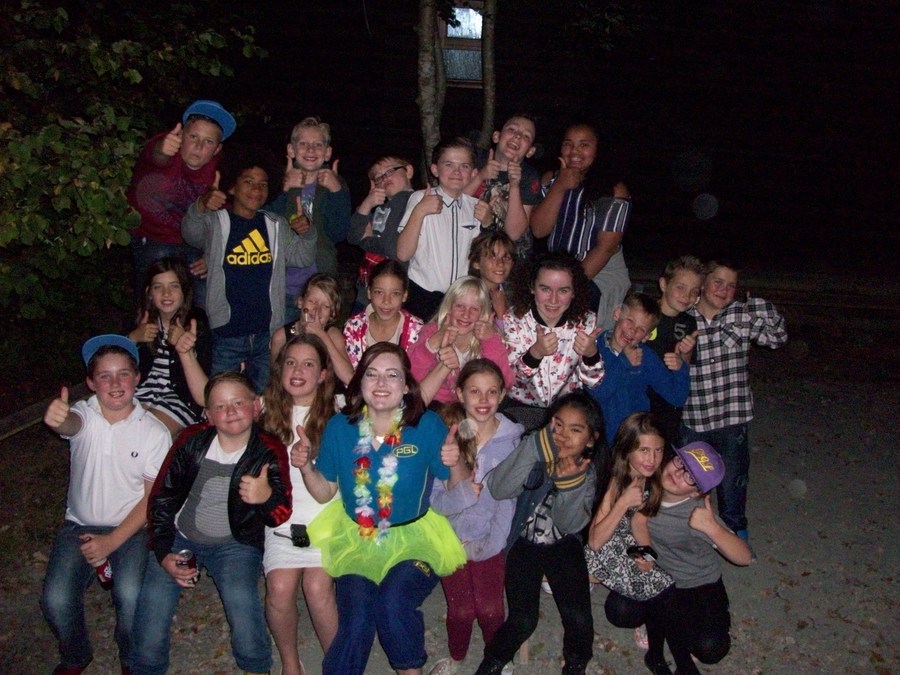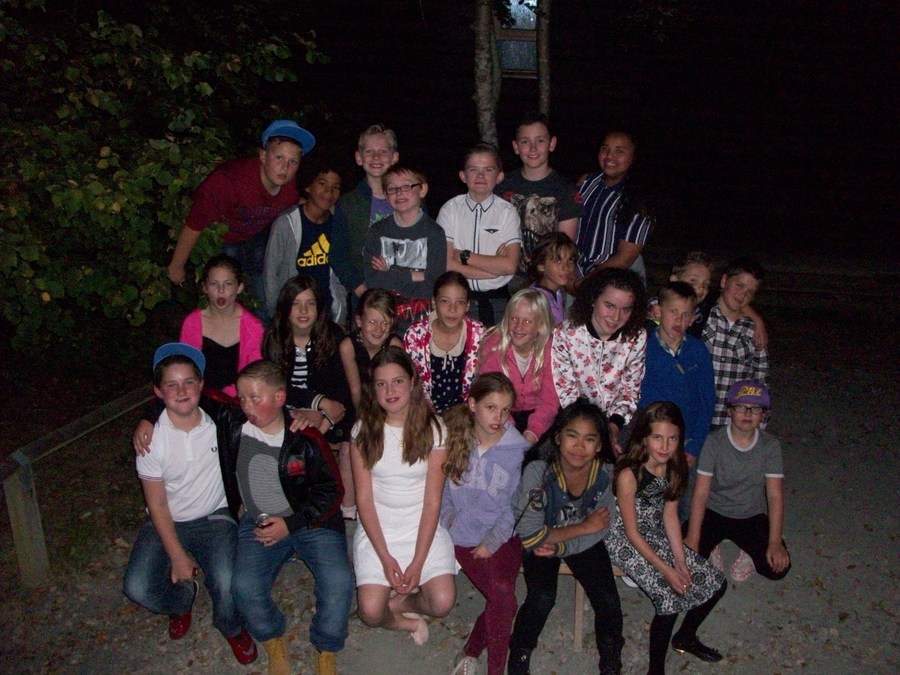 Week 5
This week we have been working on place value within our maths lessons. We have also been exploring negative numbers and where these are used in real-life. It made us think how often we use negative numbers without even thinking about them; one example would be - if we got in a lift at floor 9 and then travelled down to the car park at -2, how many floors have we travelled altogether?
As part of our writing this week we have been looking at formal letter writing. This is linking to our Enterprise Week (which is a secret at the moment!). We are getting quite good at using persuasive language as well in order to try and encourage companies to help us. We will finish these off after we come back from Little Canada so that they can be sent off just before the end of term.
Many of us are getting ready for our week at Little Canada on the Isle of Wight, which is very exciting. The children who are staying at Base Camp will be packing in lots of activities as well with lots of adults planning special activities for them. It should be a brilliant week for everyone!
Note from Mrs Blackman/Mrs Arnold – There has been an improvement in the completed homework returned this week. Thank you so much for your help with this – keep nudging the children to continue with this. The children have homework set, which will go home tonight but they do not have to return it until the week after camp. We thought we would clarify it just in case the children forget :)
Week 4
This week we have written up our biography all about Mrs Harris – ask us what we included, it's really interesting. We also wrote up a terrible incident that happened to Mrs Blackman. Unfortunately, on Tuesday Mrs Blackman came home to find her Pekinese Bantam chickens had been stolen. We all helped to write a newspaper report so that she could use this to publicise her loss. Thankfully, on Wednesday there was good news. The chickens had been returned, as her son had taken them to the vets as a surprise, to get them checked out because they were broody. We were all relieved that they were safe and sound although we think Sam, Mrs Blackman's son, won't do that again!
During Maths we were looking at subtraction methods. We had some really tough 'deepen' activities which drove us mad! We love being challenged and pushing ourselves to find the answers out.
In Inquiry we looked at the life of Martin Luther King, his achievements and what his impact had on the world. This was quite fascinating as his main message was to try to change things in a peaceful, non-violent way. Next week we will be looking at the life of another person who stood up to what she believed was right, her actions have also changed the way people think – watch this space to find out who we are studying.
Note from Mrs Arnold and Mrs Blackman – Homework. A lot of children have had to rewrite spelling sentences that had the key spelling words spelt incorrectly within them. The words are all in their spelling lists as well as on the display board (Definition Detectives). Could we please ask that you check what the children are doing as with your support we are sure these will improve.
Camp is only a week away; there are still a lot of permission and medical forms which need to be returned to school in order for the children to go. I am sure you understand that we can't take children on camp with us without these forms being returned in good time. Thank you so much for your support with this.
Week 3
We have had a really fun week as we were able to interview Mrs Harris as part of our biography work in English. It was lovely to hear about the journey of her life and her achievements as well as some of the funny things she had got up to. You will need to read these when you come in for parents/carers' consultations at the end of the term.
On Thursday we were able to write a biography for an imaginary person. This was challenging but fun as we could choose any character and create a life story for them. We are really good at writing biographies now.
We looked at the scientific discovery that Carl Linneaus made. Ask us what he discovered – it's really interesting. Next week we are hoping to have a more practical Science lesson and really get 'hands on'.
We had our school photographs taken on Wednesday – needless to say we all smiled sweetly at the camera!
Week 2
We arrived on Monday to find that it was our WOW day! The title of our Inquiry is 'How can I make a difference?' We were given the task of making our own suspension bridges, just like Isambard Kingdom Brunel did with the Clifton Suspension Bridge. We saw a film about a bridge in Tacoma, USA when in 1940 it buckled and collapsed due to high wind. This is what happens if the bridge isn't strong enough.
We were put into teams and we had to come up with a team name. Then we had to plan how we were going to plan and construct our suspension bridges. Mr Blackman made us a model suspension bridge to help us so that we could see which parts we needed to construct first. We thought it would be easy – it wasn't. Finally we completed the task; it took us all day, we were then able to have a look at the other bridges the other teams had made. All in all a great day as we worked as a team and achieved a finished piece.
In writing this week we have been looking at autobiographies and started to write our own. First we made a timeline of our life and then we added memories of events and places we had been to it. Afterwards we wrote our introduction and off we went. Some of the memories are really funny, especially when we get up to mischief as toddlers.
Maths has been finishing our assessments this week. They were very different to what we are used to but we managed to complete all 3.
A note from Mrs Blackman/Mrs Arnold – Homework starts this week. Just to clarify for all, this is what the children should be doing:
Times-table challenge – the children have set their levels and will be tested on these.
Write 10 sentences to go with their spellings - underline the spelling word.
Definitions are; creativity, resilience and determination. The children need to write what these words mean as well as writing 2 sentences incorporating each word into it.
They need 4 comments in their reading record as well as how many pages they have read each time.
HOMEWORK IS DUE BACK ON THURSDAY
Please remember we have a Little Canada Camp meeting on Tuesday, 20th September at 3.30 pm in Yarmouth. Please come in through the main office.
Week 1
We have had a very busy first week back. Year 6 are pleased to be in Yarmouth this year as it is quiet and looks out to the trees behind us. It is a really great place to be as we are able to concentrate without any distractions. Another bonus, because of our location, during our reading sessions some of us have been allowed to read in the library, outside the classroom as a special treat.
We haven't had our WOW Day yet – Mrs Blackman is being very secretive about it! Perhaps we will be surprised one day next week.
Note from Mrs Blackman/Mrs Arnold – Please can we remind you that there is a 'Back to School' night on Wednesday, 14th September at 6.00 pm. It would be lovely to meet you all if you are able to come. Another date for your diary - for parents/carers of those children attending the Year 6 residential camp - is Tuesday, 20th September at 3.30 pm as we will be having a meeting to discuss October's visit to Little Canada.