Year 6
Little Canada
and
Base Camp
Day 4
We have spent some more time working on our art project with Mrs Nicholls. It looks FANTASTIC! We can't wait to show it to everyone and hopefully it will be ready to see at Parents' Evenings next week. The Base Camp Artists Extraordinaire!
Day 3
If you went down to the woods today .... you would have found us having fun, especially on the rope swing and making dens. FMcG, BW and JC.
This afternoon was the funniest ever. We made balloon powered cars and then raced them. AB and BB.
Day 2
Something fishy is going with our artwork with Mrs Wake - glitter everywhere. In the afternoon, we made gingerbread figures and iced them with Mrs Adams. Delicious!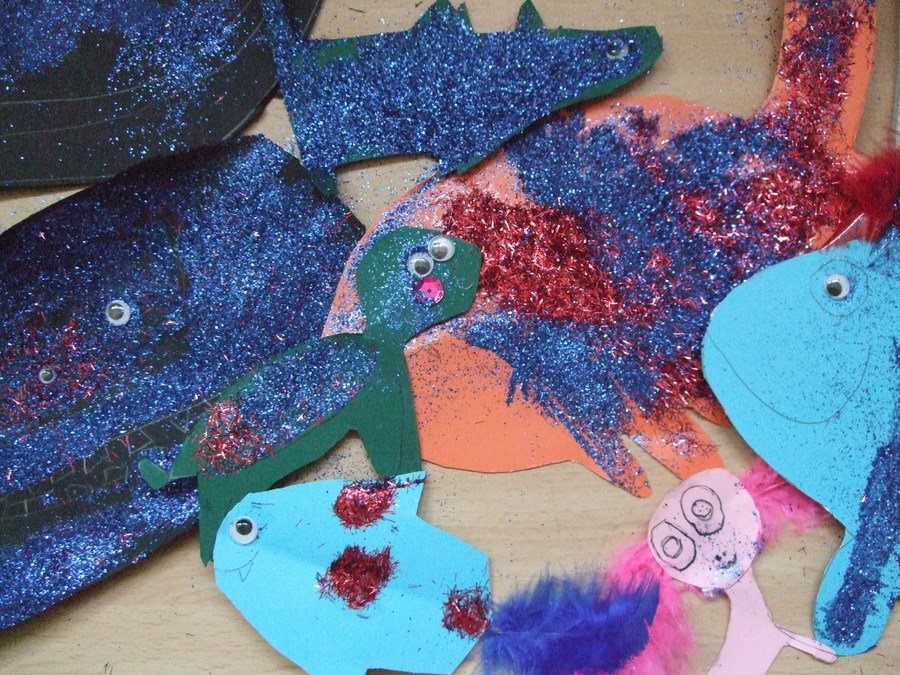 Day 1
The best day ever! We were painting beautiful vegetables with Mrs Nicholls. We painted the carrots and the leaves. KM and KE-S.
We died PVA glue blue and were drawing the vegetables on fabric. It was really hard but WE DID IT! AB, BB and CL.
We had to spread glue in the shape of vegetables all over a sheet of fabric and wait for it to dry. Then we practised mixing and using the different colour of acrylic paints. JC and NM.
Our finished artwork will be displayed in the dining hall. We can't wait to see it! BW and FMcG.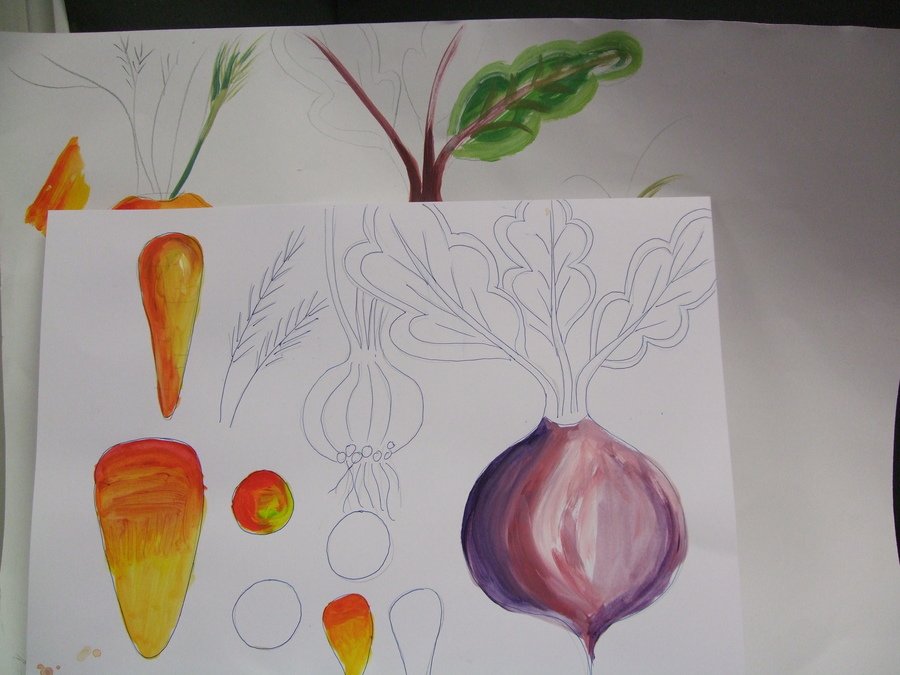 Day 4
It's Day 4 on the Isle of Wight and we have completed our last full day of activities. Today we were climbing, orienteering, buggy building, quad biking, survivor and sports/team games which all of us took part in. Now we are all dressed up and ready to boogie on down at the disco. See you all tomorrow.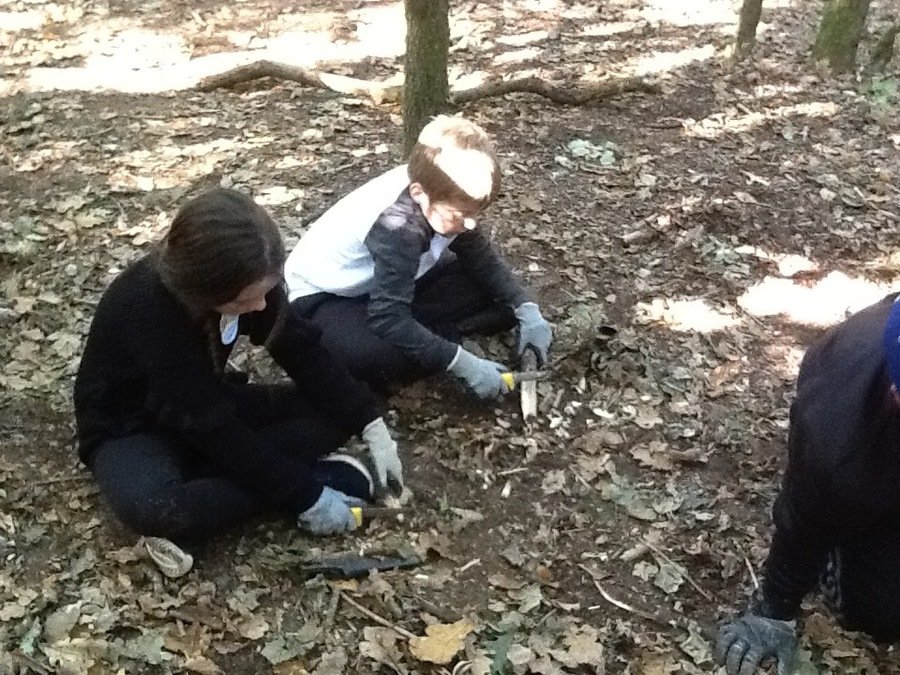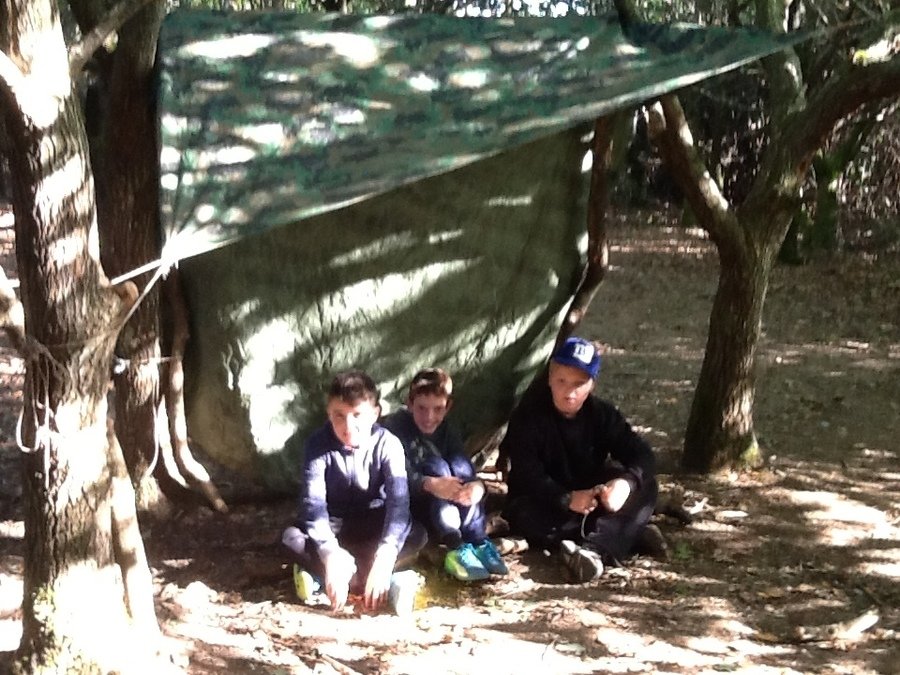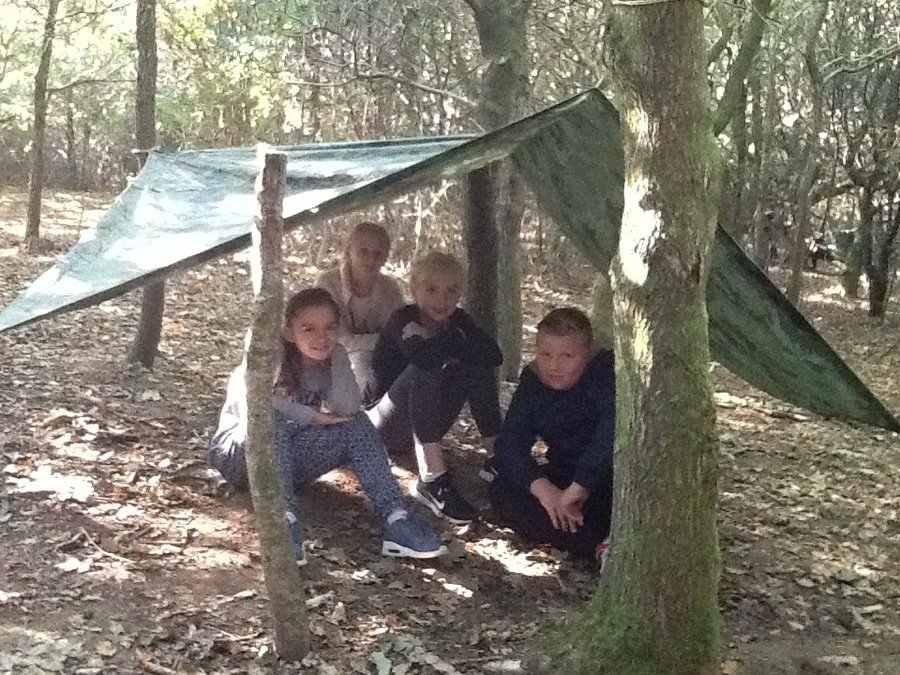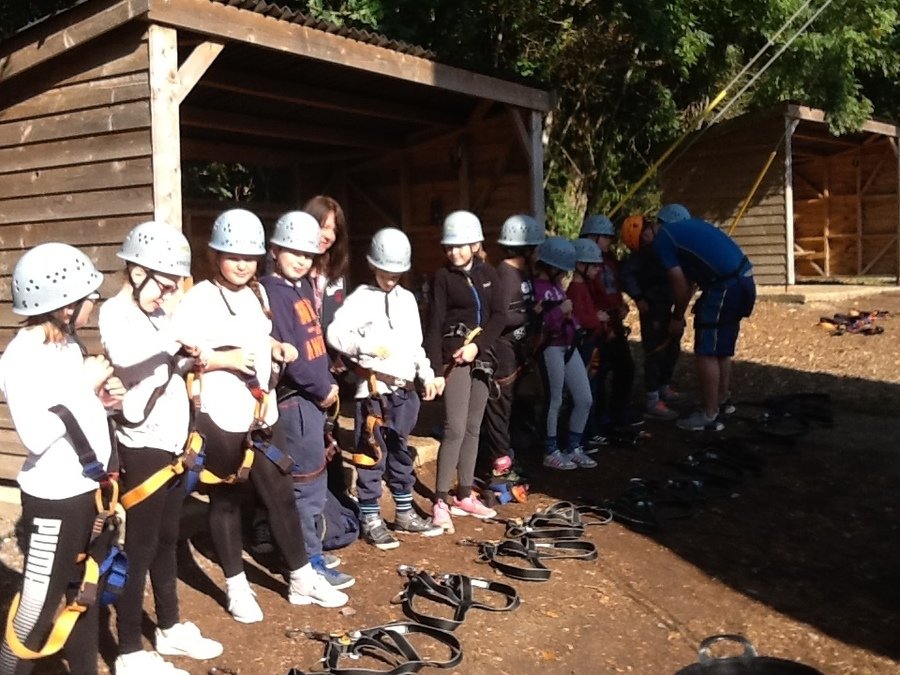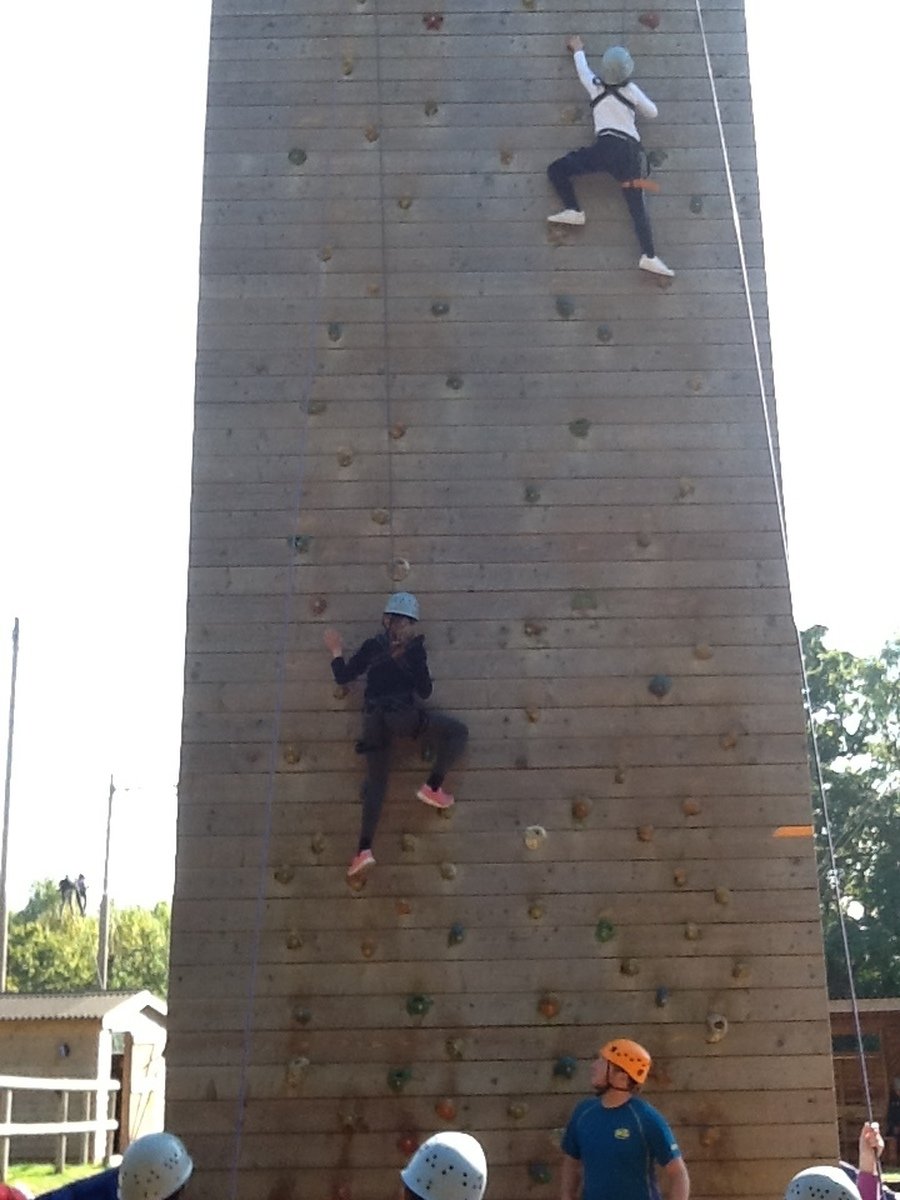 Day 3
We woke up to beautiful sunshine and another jam packed timetable of activities to conquer! Breakfast was another banquet of cereals, fruit, toast and full English so all eating hearty meals to give us energy for the day ahead. We have all enjoyed the giant swing, aeroball, sensory trail, challenge course, buggy building and survivor. It's great watching us all flourish and working as a team when we are faced with tricky challenges. Tonight we have an evening activity called Ambush and all looking forward to finding out what it is all about.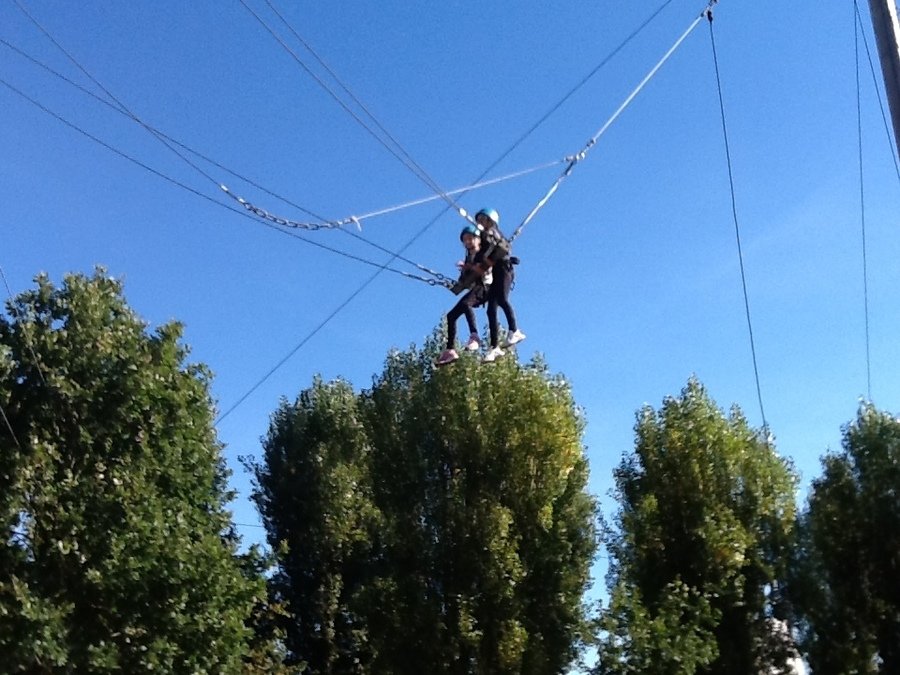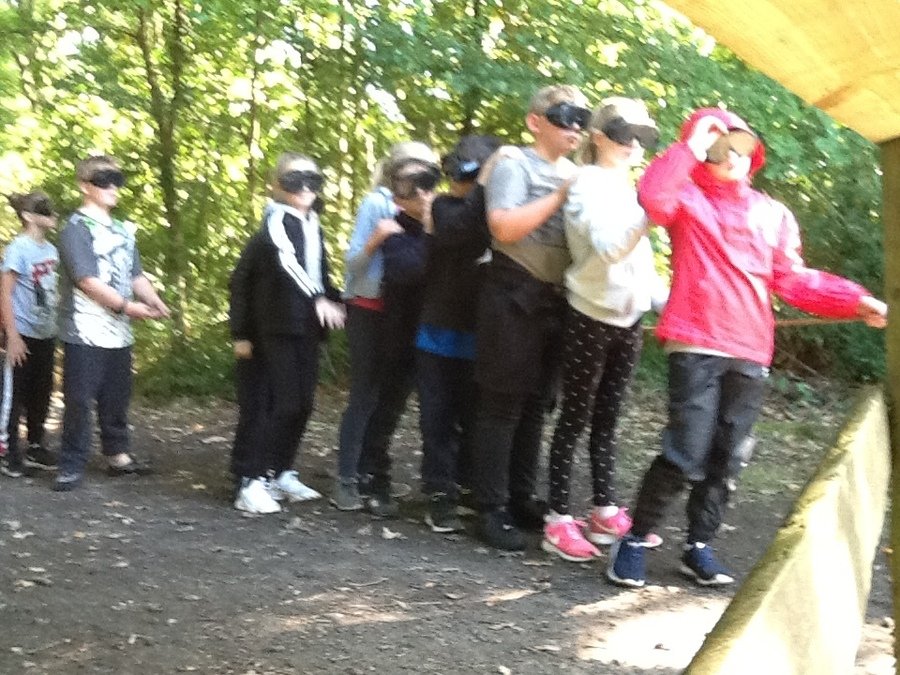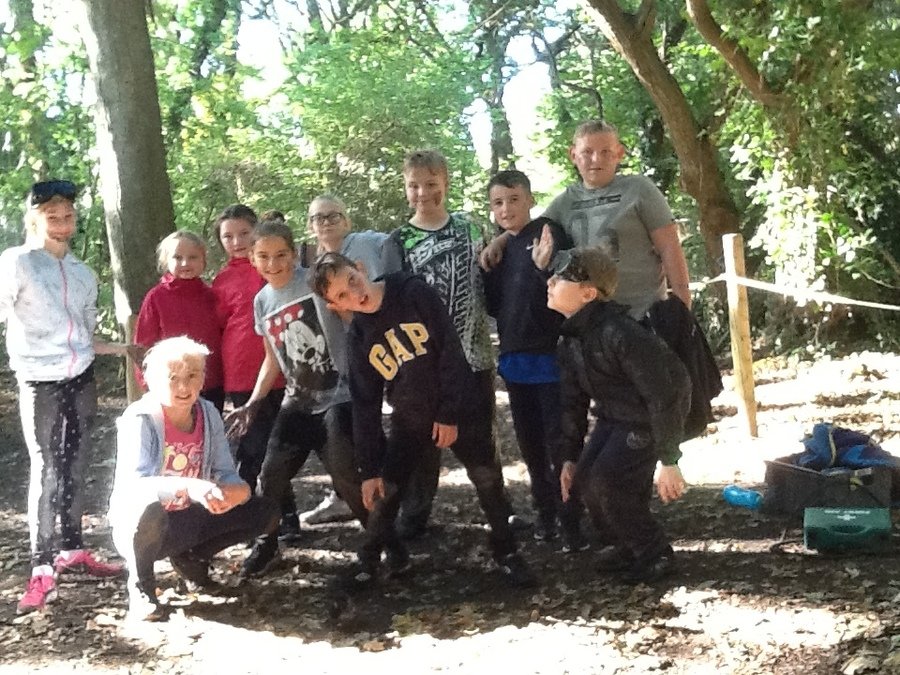 Day 2
Hello all from the sunny Isle of Wight. We thoroughly enjoyed our first full day of camp and have participated in lots of fun activities. Early morning breakfast call at 7.05 am with a full English, cereals and toast on offer followed by Jacob's Ladder, dragon boating, quad biking, zip wire, sensory trail and challenge course.
We have embraced all challenges by encouraging and supporting each other as a team. The evening activity was a camp fire on the beach with lots of singing and actions under the moonlight.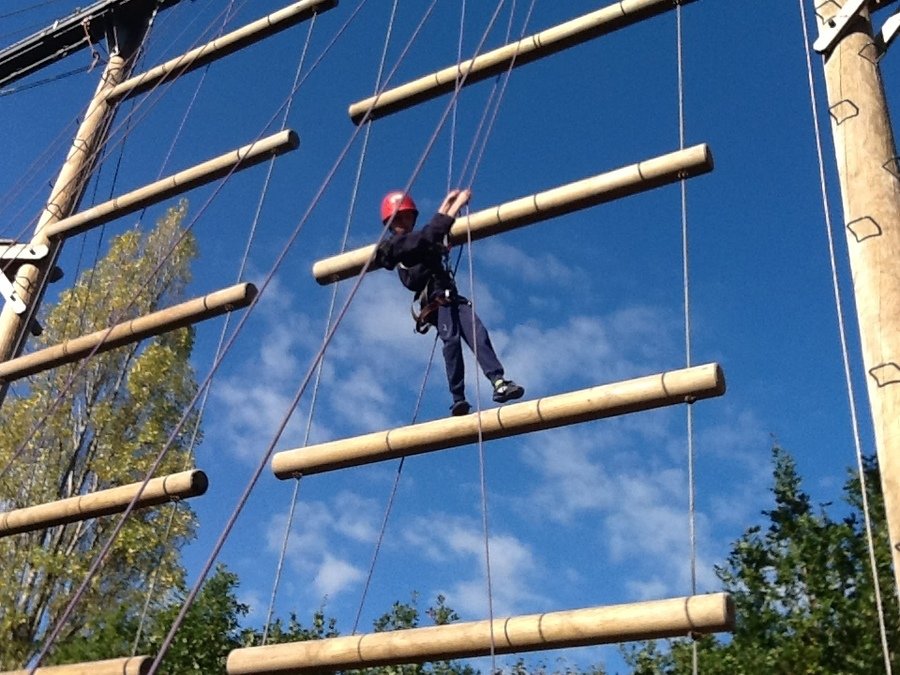 Day 1
A safe journey and smooth crossing over the Solent. All really happy with their rooming arrangements and enjoyed settling in before the evening Cluedo activity.