Term 1
Week 3
1…2…3... Hello! It's been a focus of all things mathematical this week; from counting songs with the stretchy cloth, to challenging ourselves over some pretty tricky puzzles, making patterns with objects of various sizes and shapes, and even helping Mrs Exton out of a maths muddle when all her pompoms went missing!
We used both natural and colourful resources to build towers and make patterns, using lots of mathematical language. We've made 'big' towers and 'long' ones. We've counted how many things we have used to create our patterns and have scrutinised our patterns with an aritists eye to decide if they needed 'more' of any colour.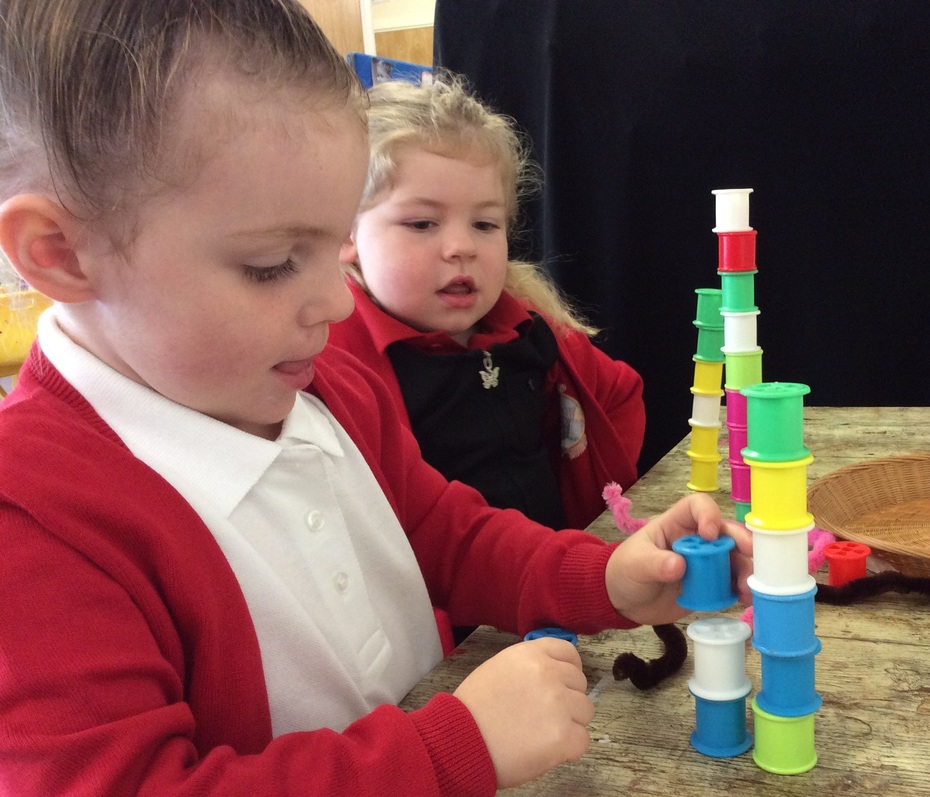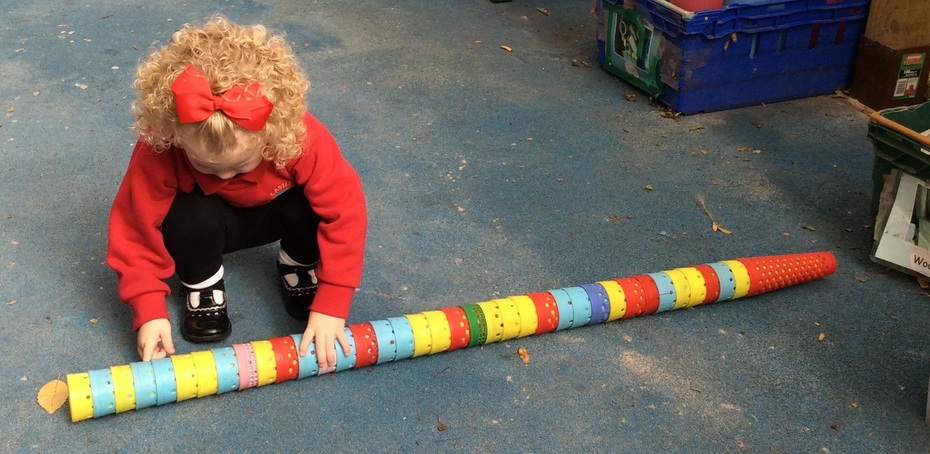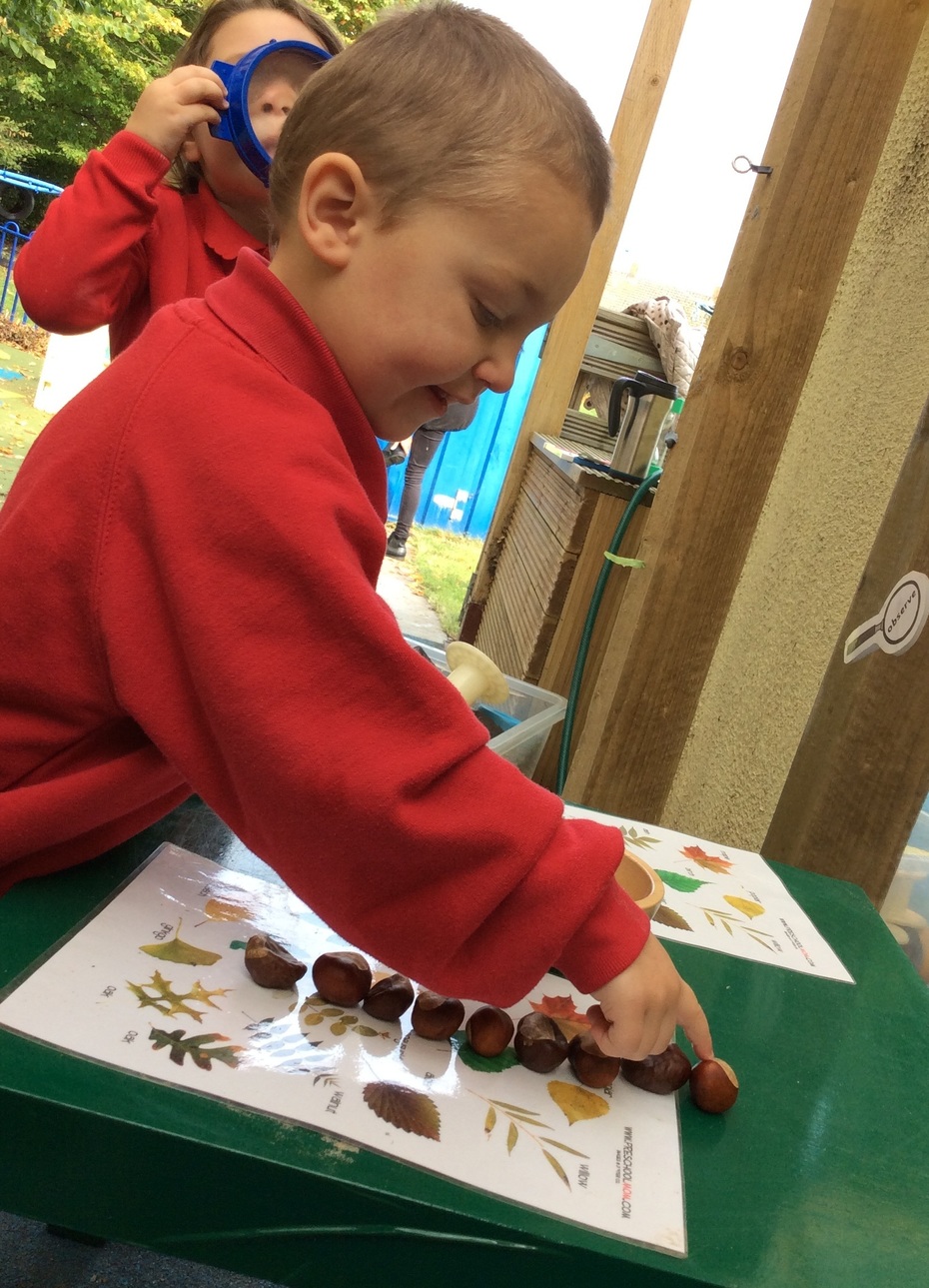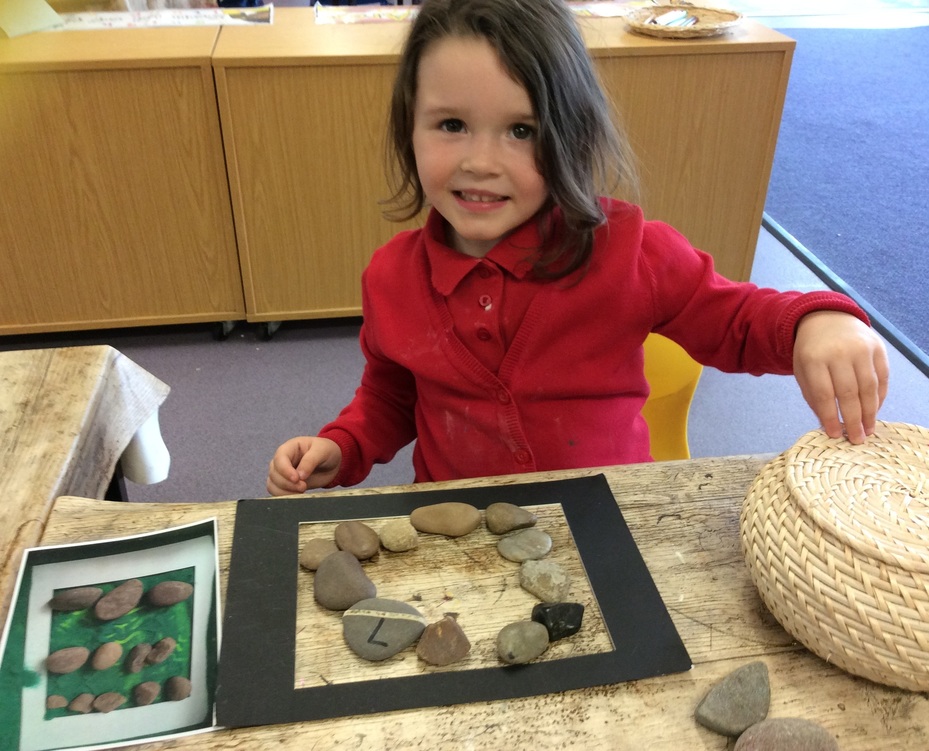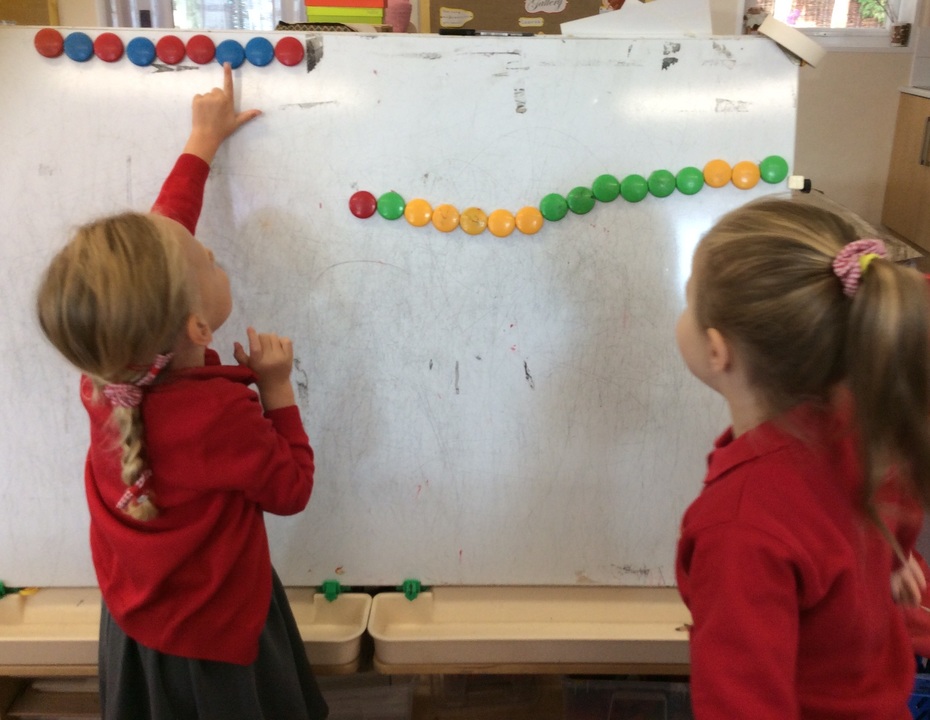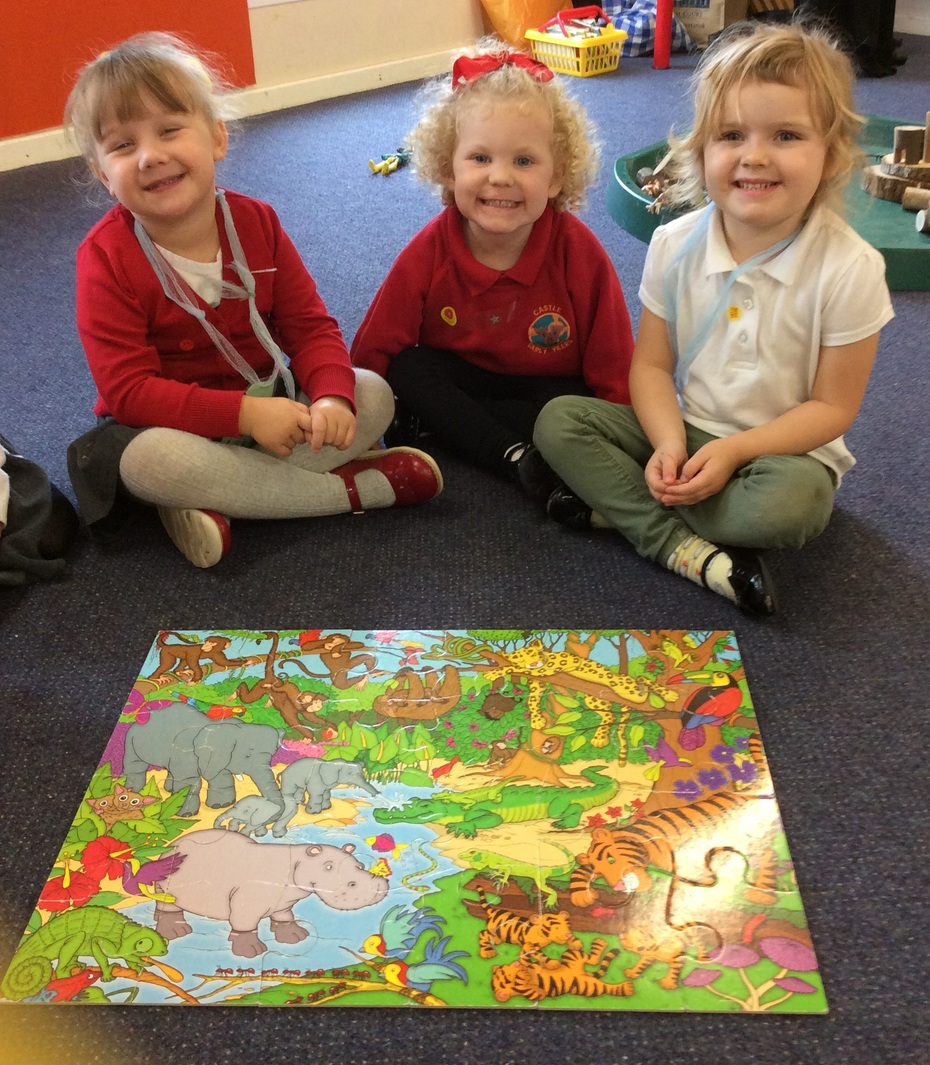 We've enjoyed Mrs Gillard's story sack of 'The 3 Bears', using our fingers to show our number knowledge whilst we counted how many things that cheeky miss, Goldilocks, ate, broke or borrowed - she certainly wasn't following our Kendal Golden Rules!

In other news, we started our PE sessions in the hall and had a really good boogie! We used our listening ears to follow the instructions in the songs and were really resilient when it came to taking our shoes and socks off and on again independently.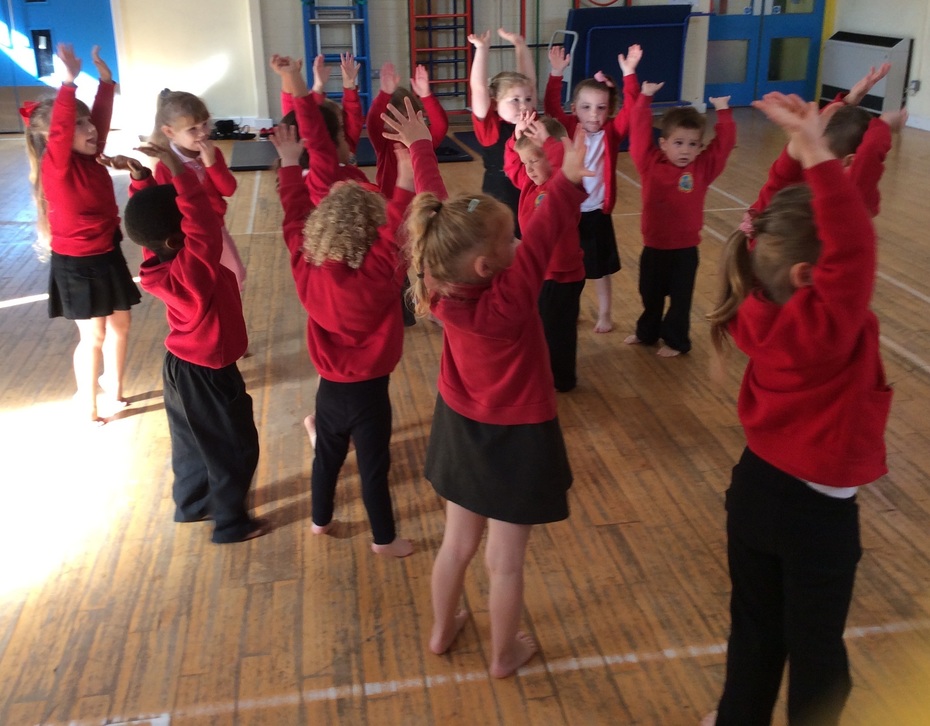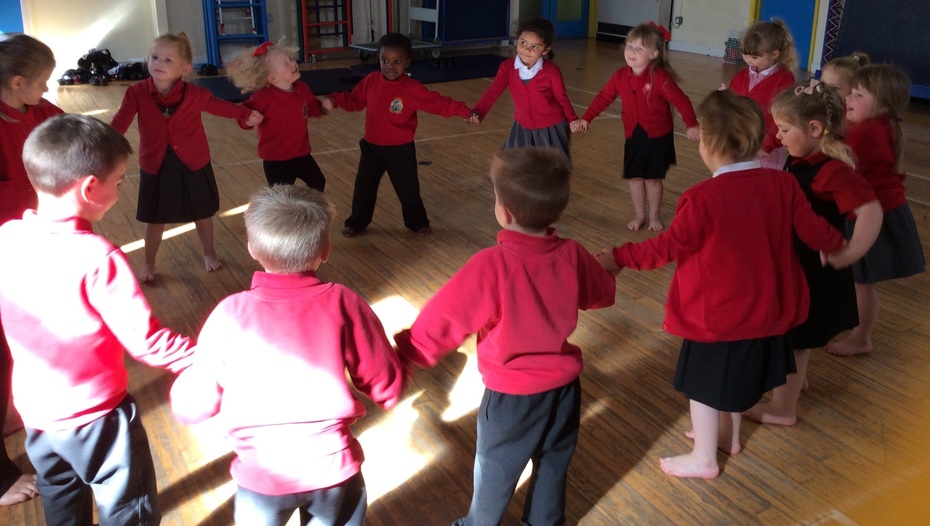 In the Twos' Room we've settled in really well! Whenever we do get a bit worried though we look at our pictures so we know what we're going to do before our special people come back – this helps us to feel safe and find our smiles in no time!
Just like our friends in the 'big' room, we've been exploring patterns and colour too by making some really colourful prints with the cotton reels and paint. Our new Story sack this week is 'Down in the Jungle' and we all love to count how many animals we can spot and use the puppets to slither, jump and crawl along to the tale.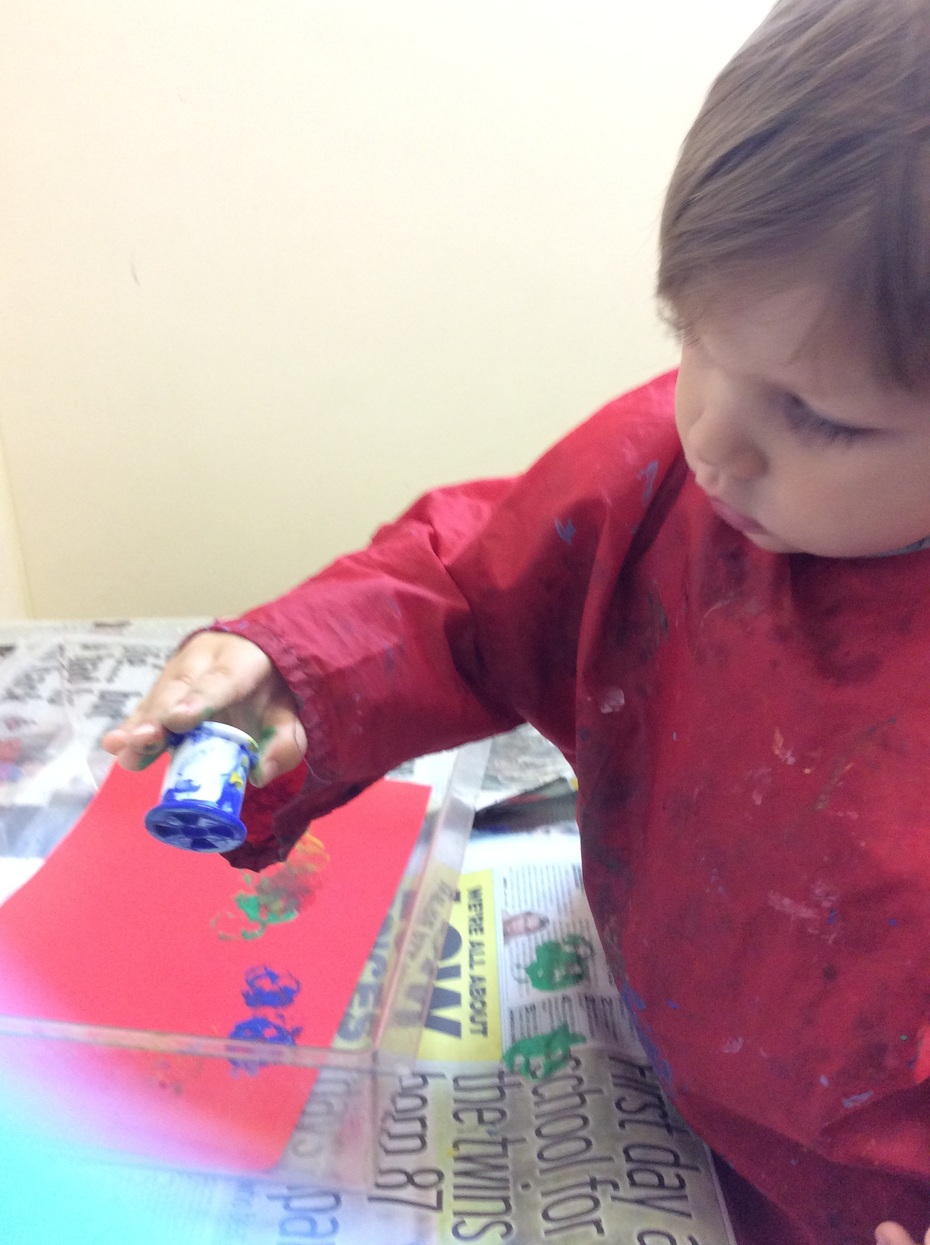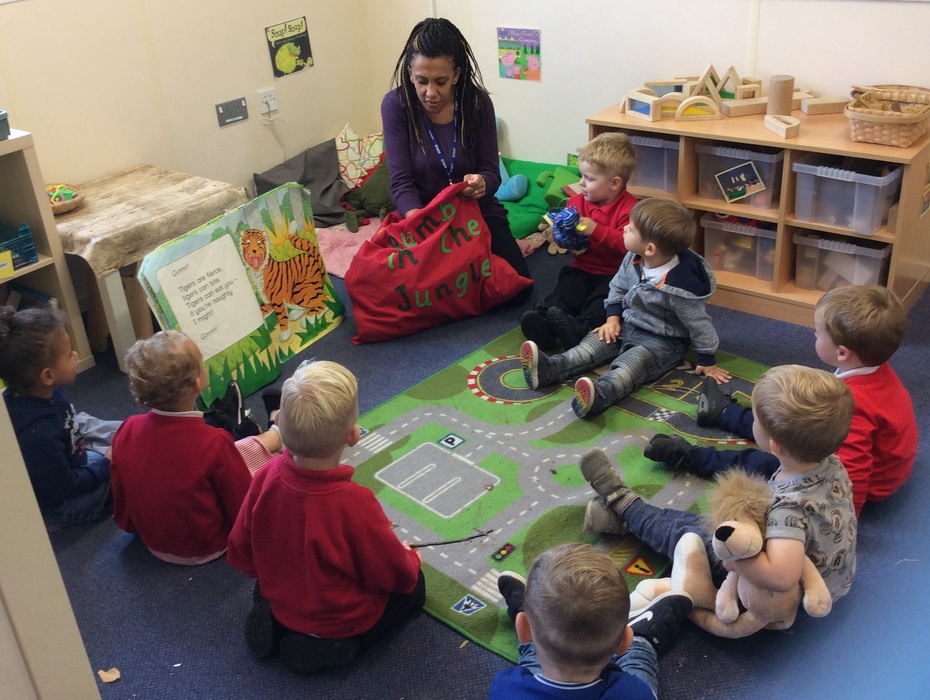 Big congratulations to our pupils of the week! To Kobie for showing such responsibility, and Alexis for her kindness and respect for her peers.
Don't forget to check Tapestry – or your emails for the Tapestry registration link if you're new to Kendal! – for more information on what we've been getting up too. See you all next week!
Week 2
This week in Kendal, we have been really getting to grips with the routine and expectations. As a cohort, we have a talked about what we would like to see and experience in the classroom, such as mutual respect and safe conduct. Together we have drawn up a few favourite ideas that we call our 'Golden Rules' and are going to try really hard to embody at Nursery – and at home!

In Kendal we are going to try to remember our Listening Ears, to use our walking feet inside and speedy feet outside, kind hands and our 'inside' voices. The final and most important rule however, is that we're all going to have fun because if we're not having fun, we're not learning!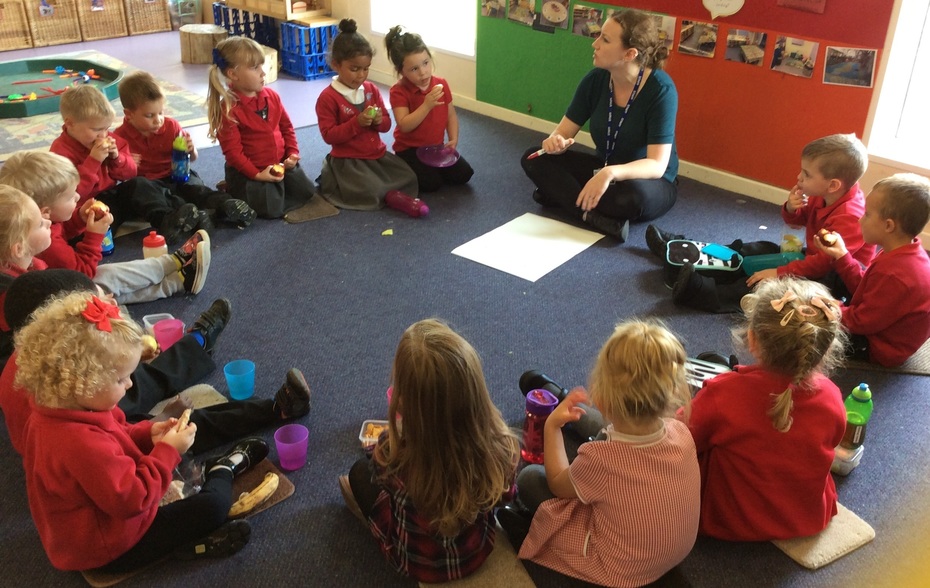 We've already been putting these Golden Rules into practice during 'Sunshine Time', where we have been sharing our thoughts and supporting each other with team activities such as passing feathers using gentle blows and using the emotions telescope to share how we're feeling.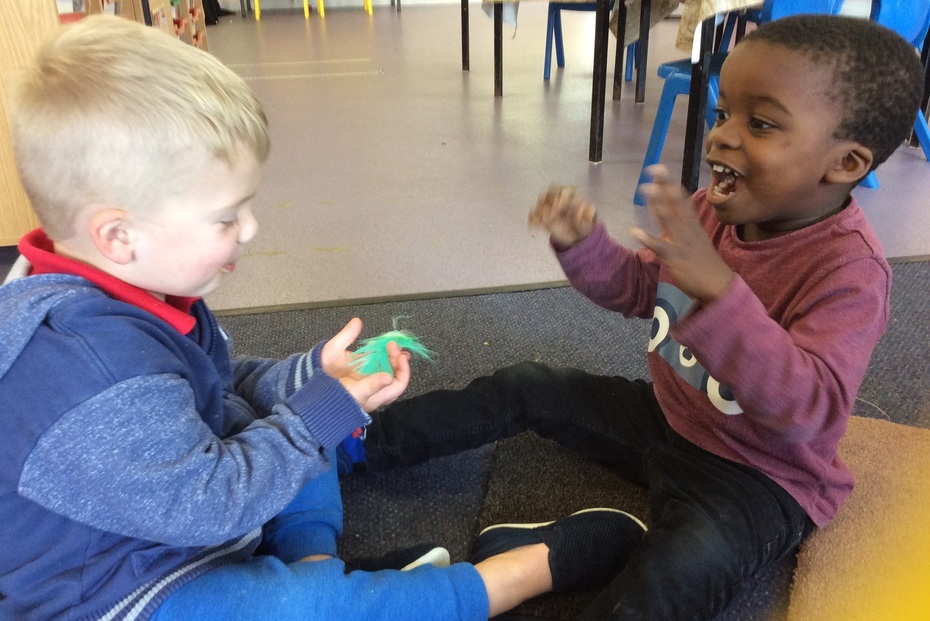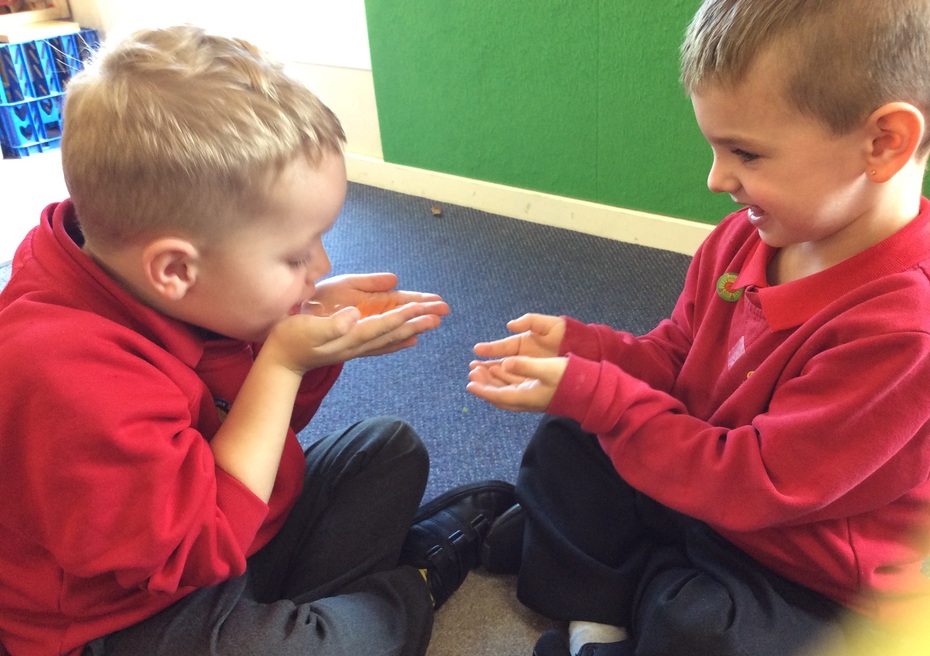 We've not only been caring and sharing with our peers, but we've also been taking care of our teddies! They've had a delicious picnic put on for them, as well as been taken trampolining on the stretchy cloth and sung to at group time.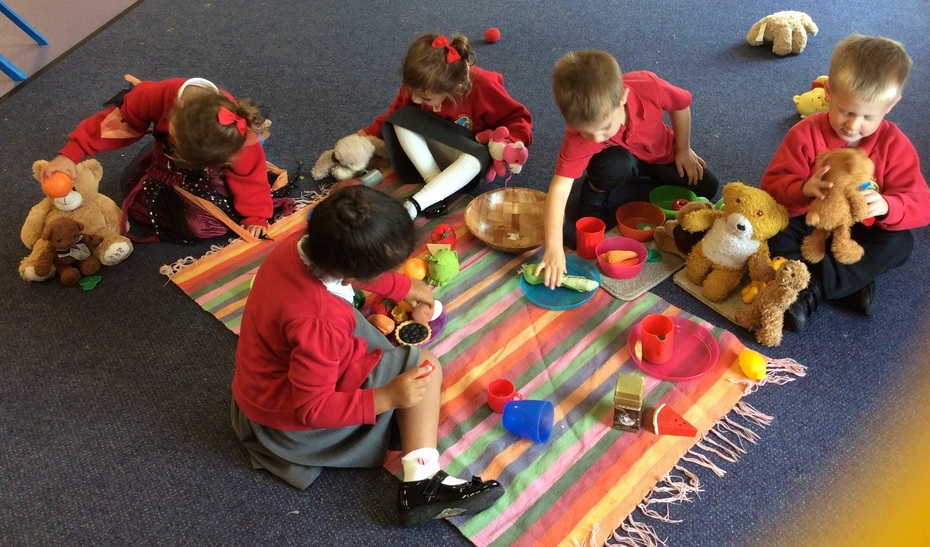 At the end of the week, we congratulated Millie for being so resilient every day, leading her to become our pupil of the week. Well done, Millie!
In the Two's Room, we've been looking at the story of The Owl Babies. We've listened to Mrs Massey read the book and watched her use the props to tell the tale. We've explored it independently too, playing with the owl teddies, giving them cuddles and flying them around the room.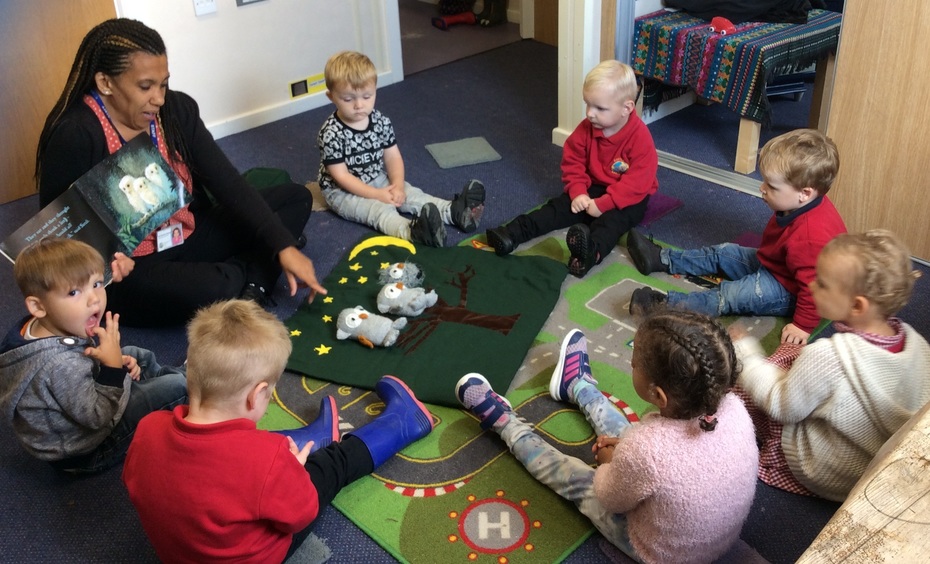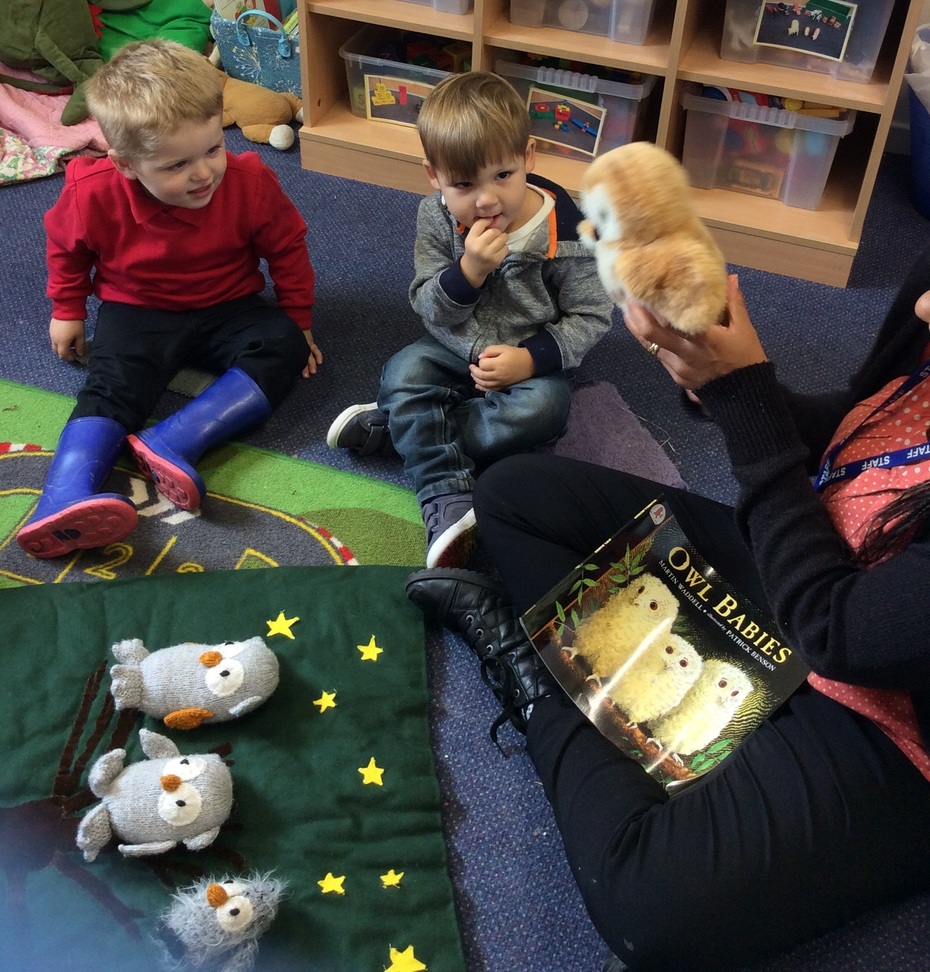 We joined our preschool friends in watching the story on the interactive whiteboard – we were super at pointing out the characters like baby Bill and Mummy as she came swooping in!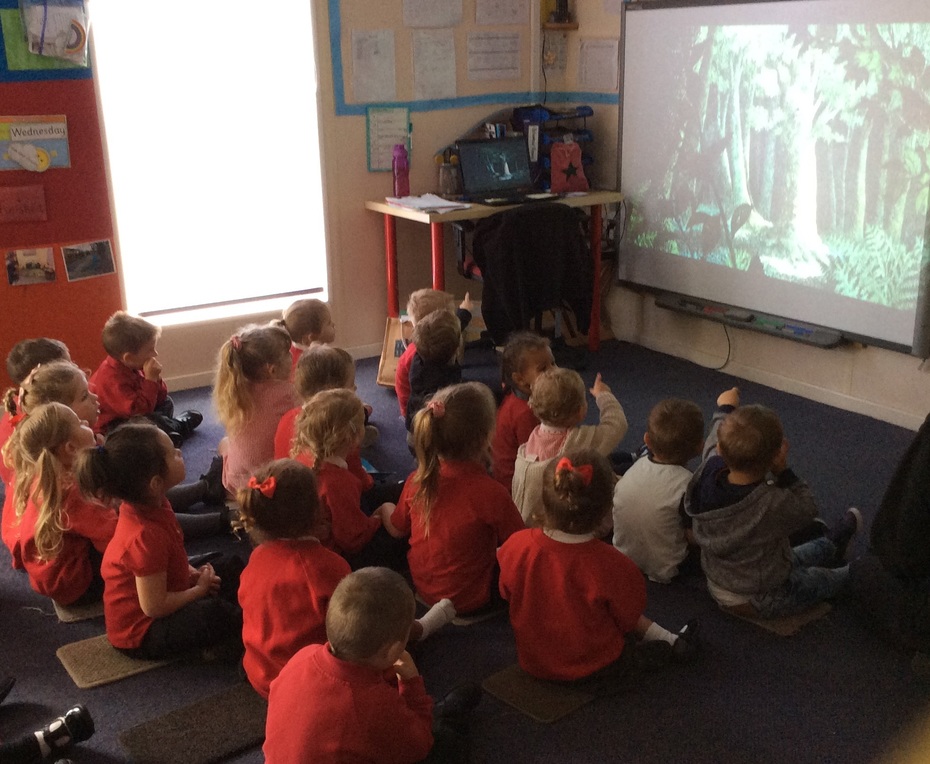 Just like in the 'big' room, we're learning our own Toddler routine and that, just like Mummy Owl, our special people always come back too!
Week 1
A warm – or rather, wet and windy! – 'welcome' and 'welcome back' to all our Kendal families! We hope you had a great summer and are as excited as us to get back into the swing of things :-)

This week we have had lots of new friends to meet & greet, so our 'regulars' have been on hand to show them the ropes and share their favourite activities within Nursery. All the staff are very impressed with how our older children have taken on the role of a 'big buddy', showing just how respectful and independent they can be in the very first week. What would the grown-ups do without you?!

Our new friends have been displaying true Castle School values too and, despite everything being new and everyone feeling a bit nervous, have been resilient and positive each session. Well done guys, you're all super stars!
We've explored Kendal inside and out – despite the weather! – and have discovered old favourites and new activities to busy ourselves with. We've made and decorated hats, created delicious looking [playdough!] cupcakes, dived into the Sunlight zone with the Octonaut's, and have even been developing our scissor work by chopping up some lovely smelling lavender from Mrs Howe's garden (with her permission of course!)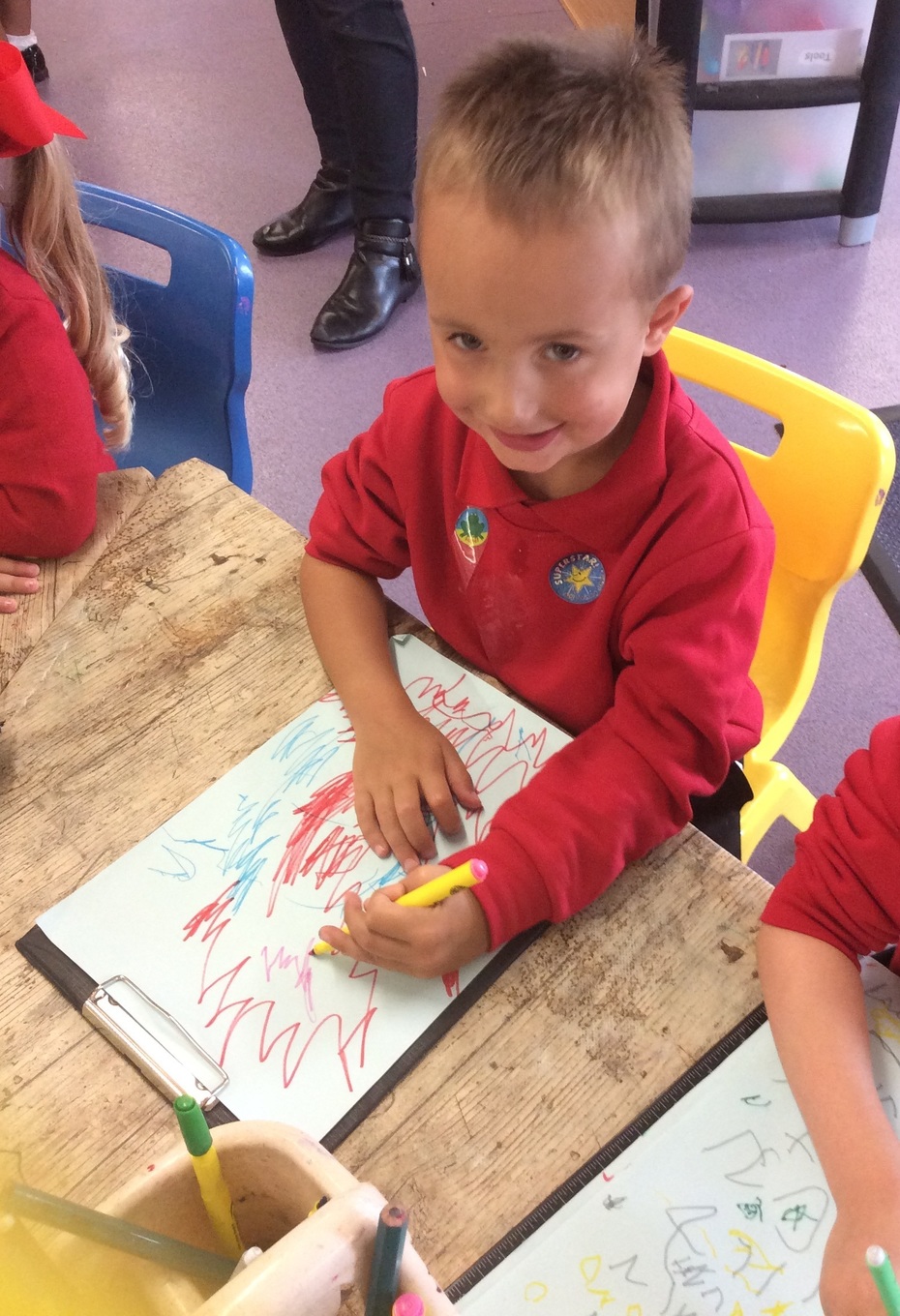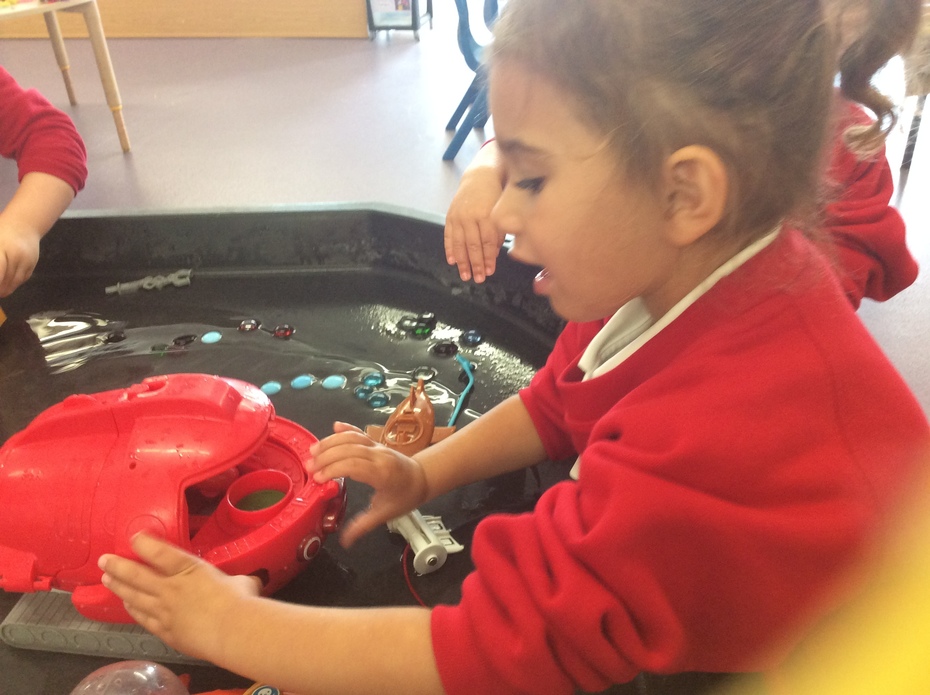 We've also been exploring the main school and showing off how sensible we can be by attending assembly in the Hall with Reception – when we found out who our first pupil of the week was - well done, Mya! - and popping into the library to look at the books. Some us had been to a library before so we were able to share some golden rules like using quiet voices and making sure the books go back in the right place!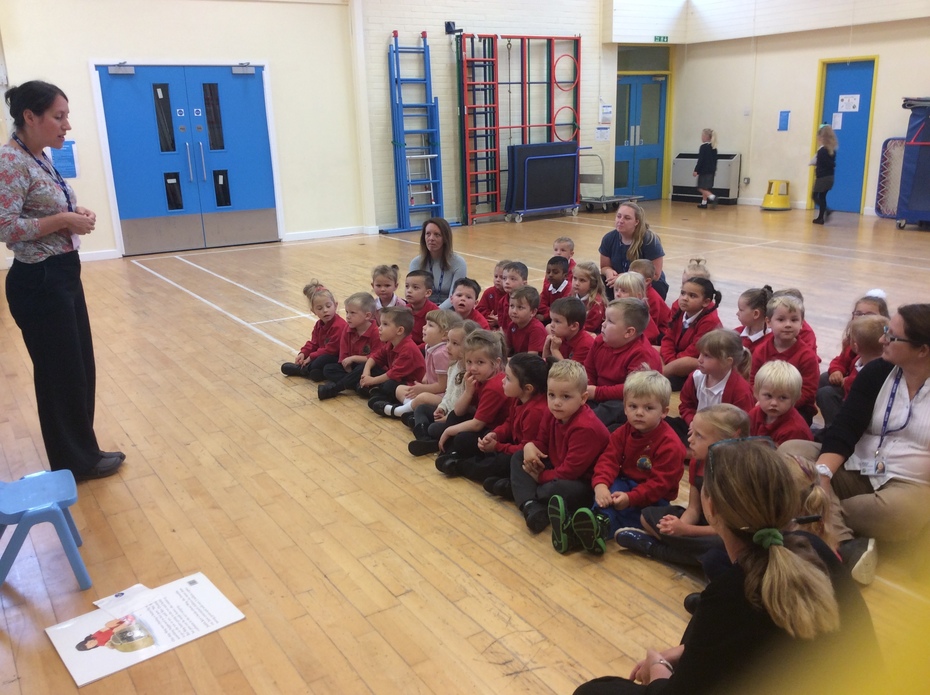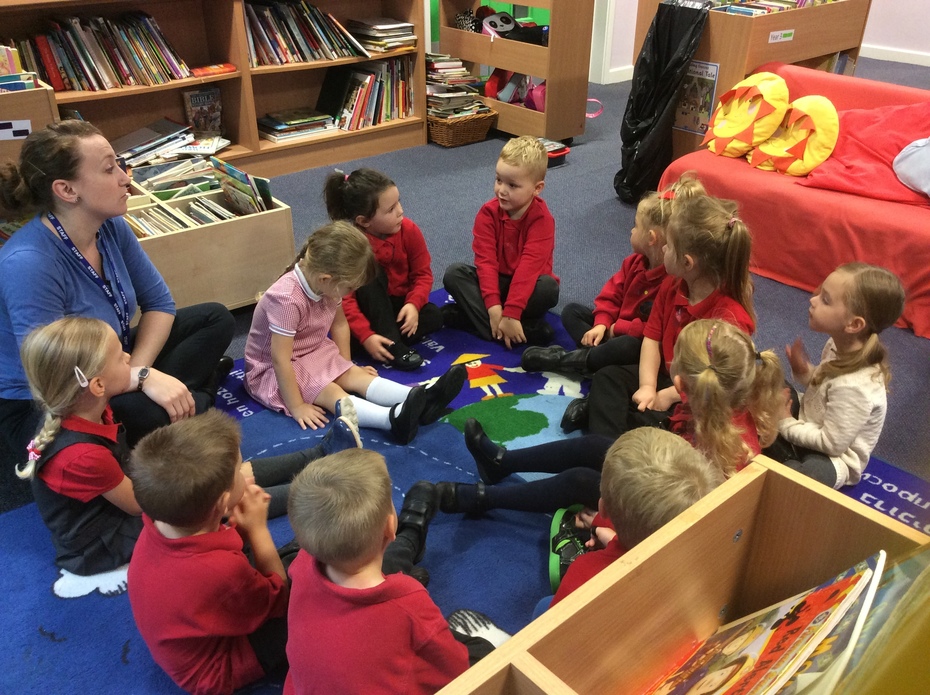 In the Two's Room we have been building up new friendships as well as building with the blocks, making towers as tall as we could before they came crashing down and made us laugh! We've headed out into the garden with the pre-schoolers too, exploring the sand pit and challenging ourselves on the pedal bikes!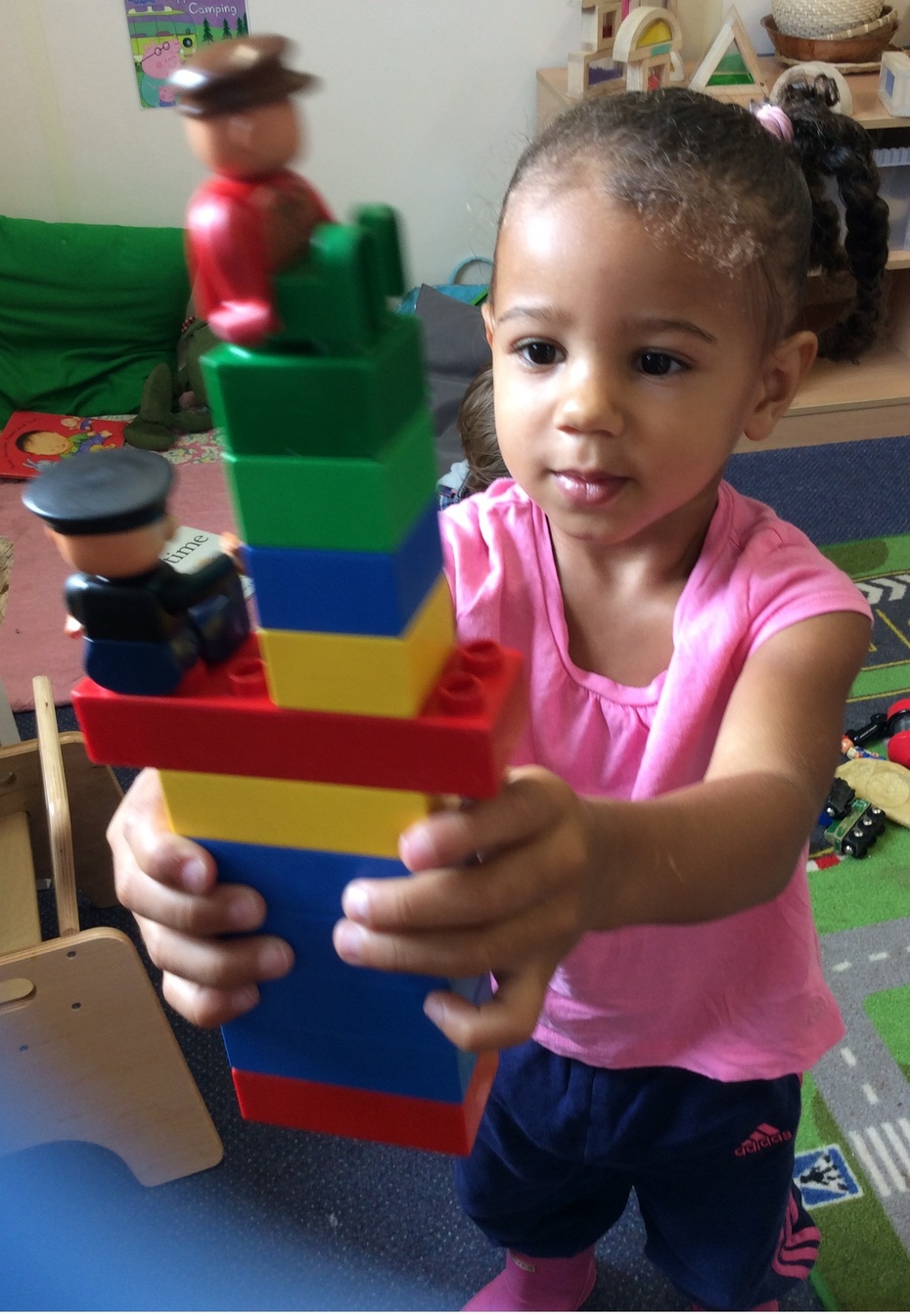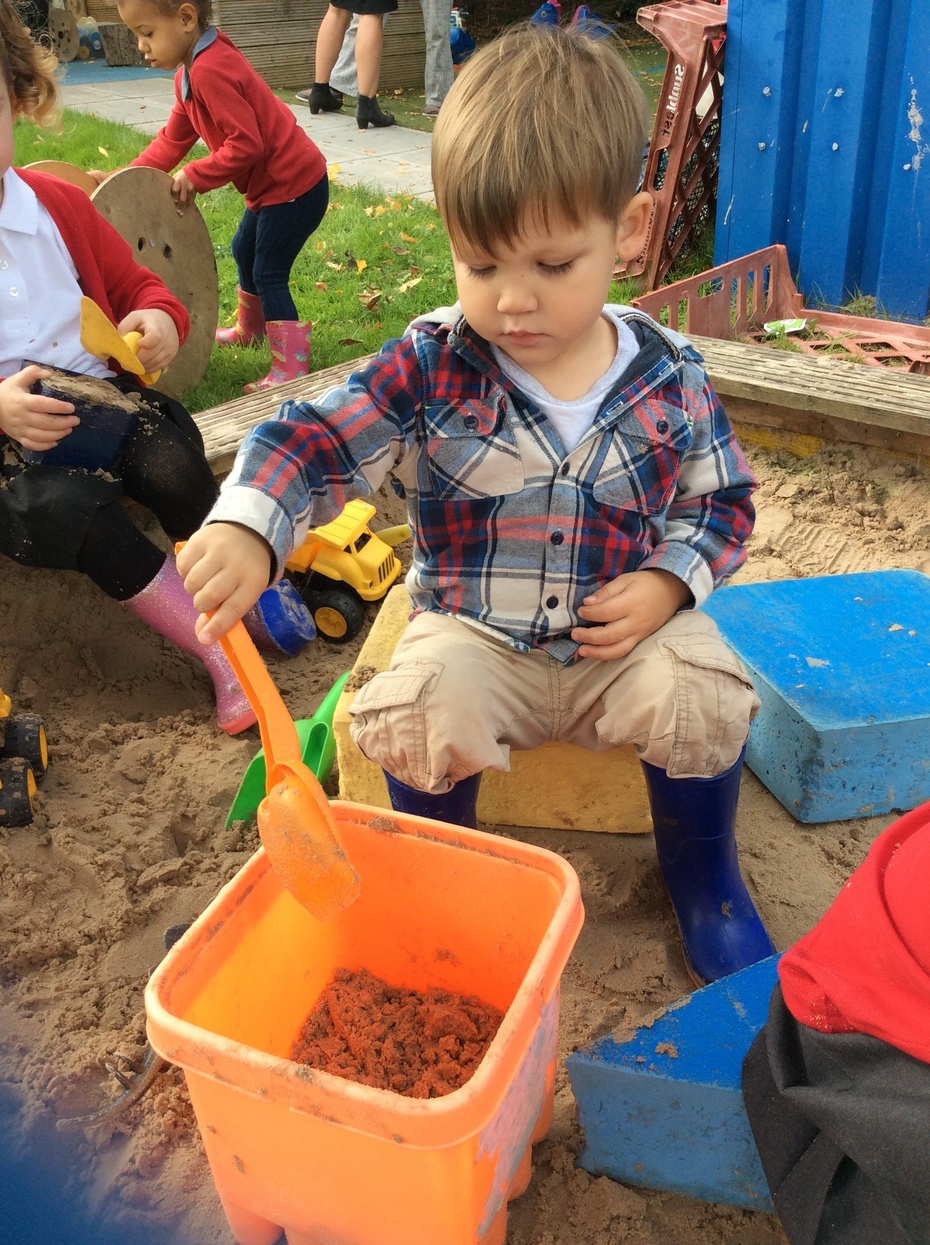 Have a great weekend and, whilst you're relaxing, take some time to check out Tapestry for more of our fun and photographs. If you haven't yet been set up, we will get this up and running for you asap. As soon as your account has been activated, we will send you a text so you can check your emails for your log in.
See you next week!